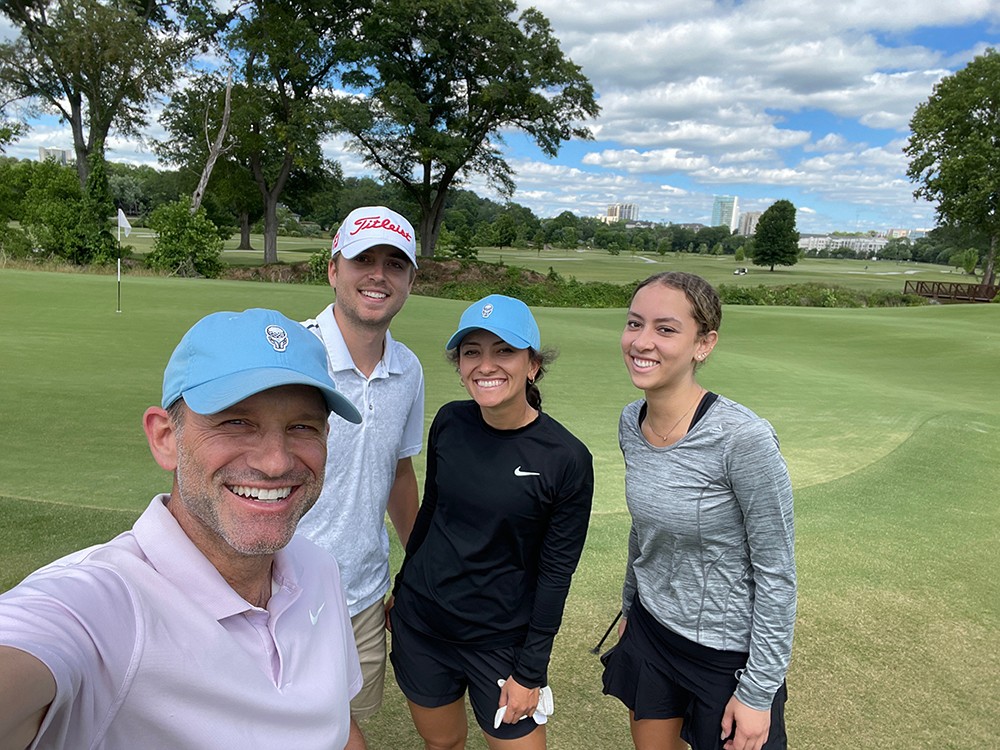 By Vinnie Manginelli, PGA
They say cost and the pace of play are the two greatest barriers to retaining golfers or getting them into the game to begin with. For golfers in the Georgia state capital of Atlanta, they consider the city's significant traffic woes another hinderance to playing the game. Brett Gorney is a PGA Professional in the Georgia PGA Section. The Section's 2019 Bill Strausbaugh Award winner is owner of Mobile Golf Events, a company that started as Atlanta Mobile Golf in 2010 by bringing golf to golfers through mobile coaching stations inside corporate office buildings and fitness centers. With his portable golf nets, hitting mats, equipment, video camera and laptop, he brought the game to them!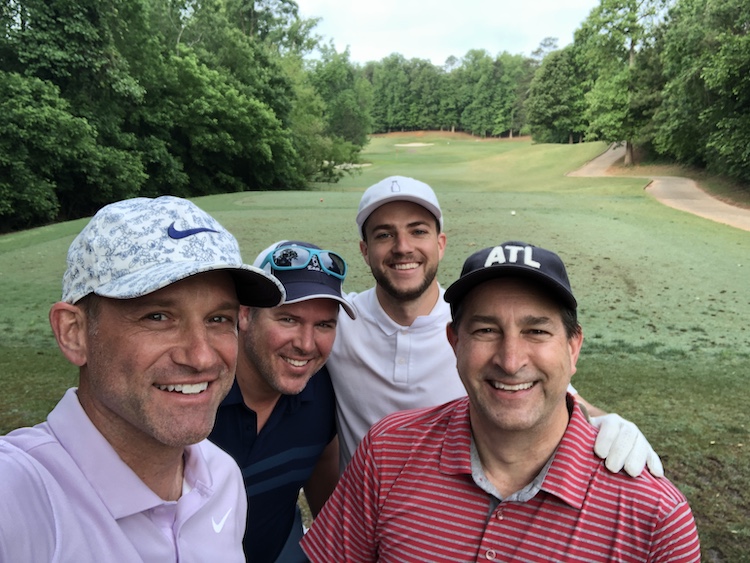 Teaching opportunities both domestically and abroad took him elsewhere for a few years. But he returned to Atlanta in 2014 and began receiving requests for his mobile golf services from some former clients. Since then, he has relaunched his business as Mobile Golf Events, now growing as a leader in mobile golf experiences, including Mobile Simulators, Mobile Coaching and The Team Golf Cup – a Leadership and Team-Building experience for companies big and small. His company and its "Golf Anywhere" motto serve clients such as Coca-Cola, Porsche, CVS, Grant Thornton, Chick-fil-A, Hyundai and Inspire Brands, to name a few.
With a successful company in hand and his efforts to grow the game thriving in locations across the Southeast, west to Texas and north to New England, it was time for Gorney's next mission, an even bigger one at that.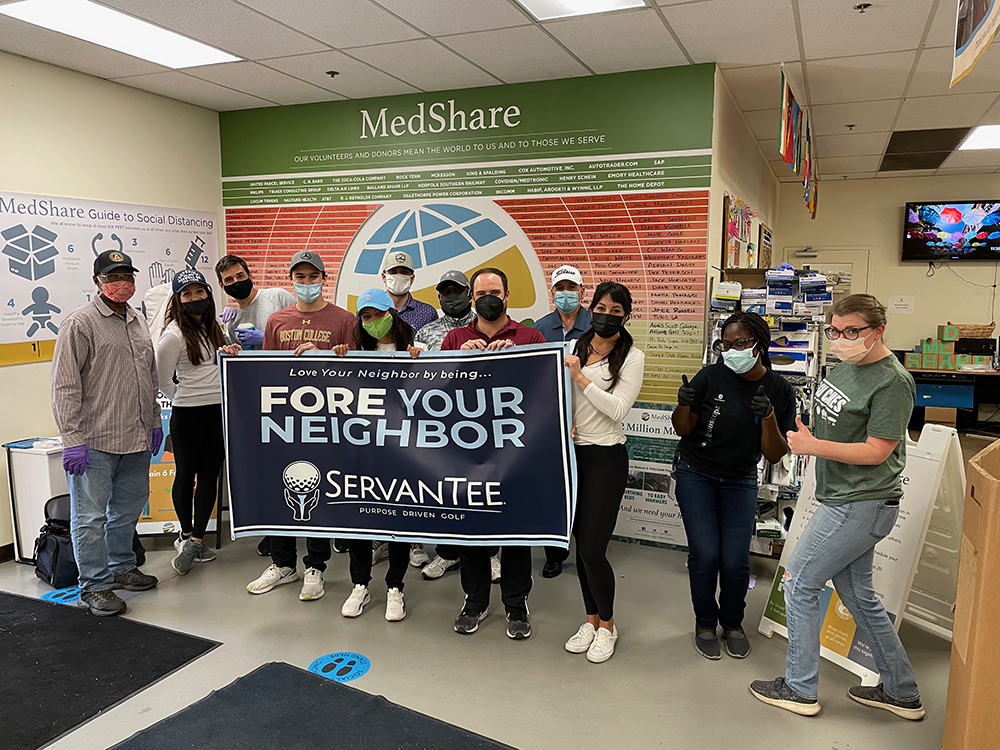 Brett Gorney is a man of faith who aspires to Honor God, Serve Others with Excellence and Live and Lead with Integrity. He does so in his business, and now through a new non-profit organization he founded called SERVANTEE: Purpose Driven Golf. Their mission – "Connect and equip golfers to serve organizations and people in need." Their vision – "A global communitee of people who live with greater intention and purpose."
SERVANTEE was born out of prior mission trips Gorney had organized for some friends to go serve at a children's home in El Salvador in 2014 and 2015. They'd conclude their trips with a visit to a local beach, a thank you to their volunteers and a celebration of the good work they had done. After passing a newly-constructed golf course on their way to the airport on one occasion, Gorney got the idea, "What if we could organize trips for golfers where we'd get to serve and then tee it up together?" Voila! The name SERVANTEE was the perfect combination of two of Brett's loves – serving others and playing golf. After all, PGA Professionals combine multiple loves all the time – golf and broadcasting, golf and kids and even golf and writing. What better way to celebrate a job well done that teeing it up together and enjoying everything that golf has to offer!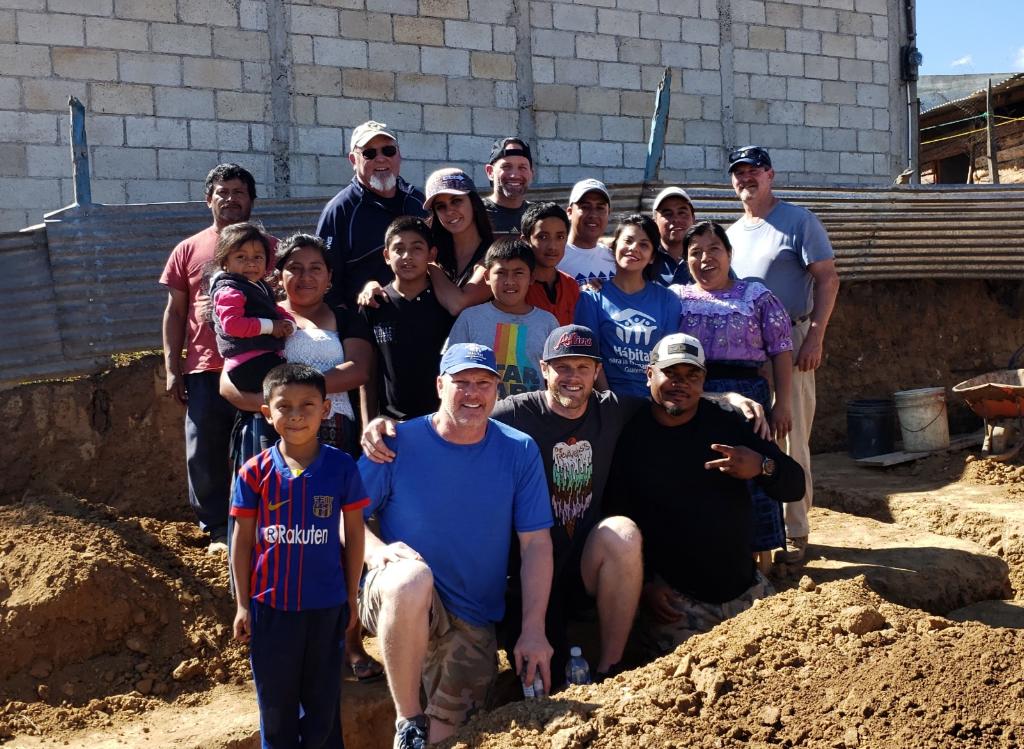 During one of their first trips under the new non-profit in 2018, a collaboration with Habitat for Humanity in Guatemala, Gorney reached out to build relationships with several golf facilities. "I explained who we were and did a few trips in late 2018 and into 2019, combining golf and our organization's mission," Gorney said. Since then, the pandemic has unfortunately stalled his international efforts, which will be rejuvenated as COVID-19 is eradicated and life returns to normal.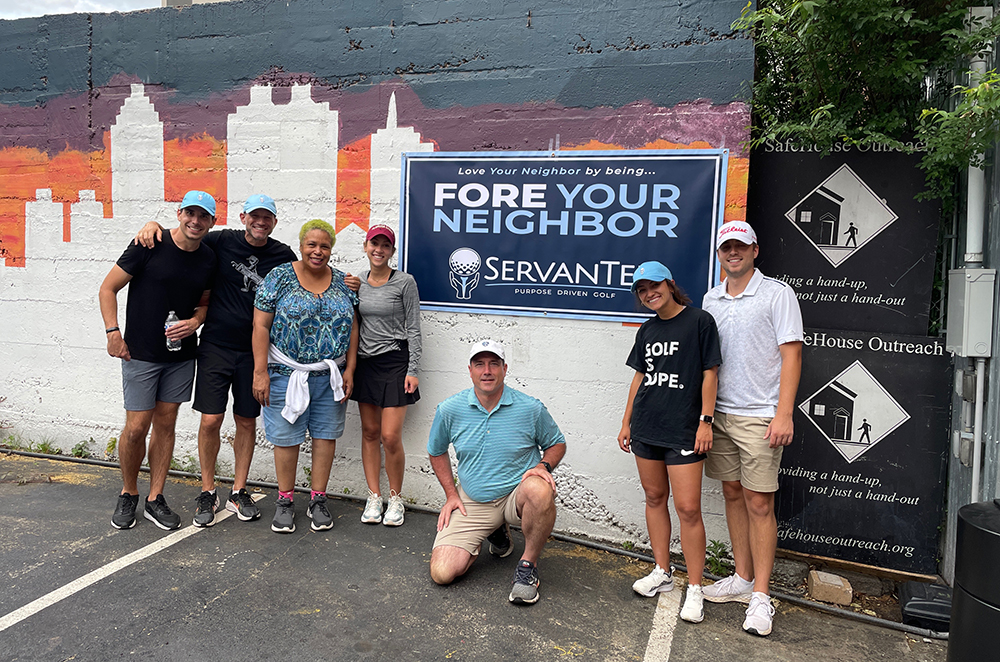 In the meantime, Gorney's organization continues to thrive within Atlanta. During the pandemic, he created their FORE YOUR NEIGHBOR movement "to inspire and connect golfers, their friends, co-workers, golf clubs, companies and associations – anybody or any organization connected to golf – to serve the organizations and people in need who are located in their local neighborhoods, towns and cities."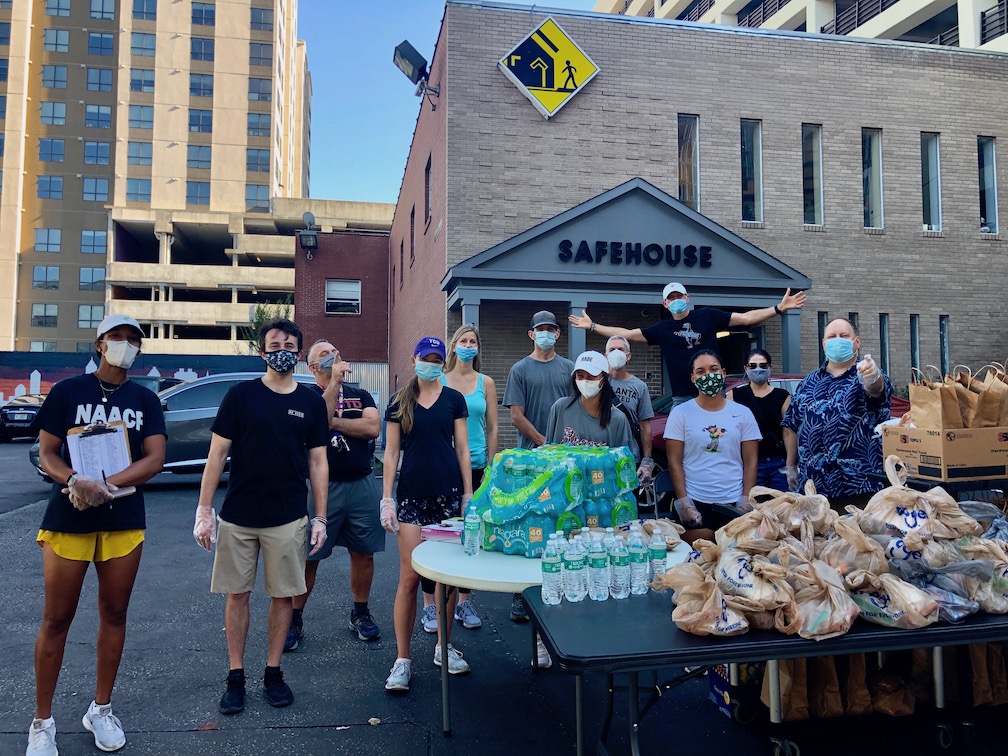 "We partner with SafeHouse Outreach to help serve meals to homeless individuals and actually sit down and engage with them. We also work with MedShare, an organization that sorts and packs unused medical supplies from hospitals and ships them to non-profits and clinics in under-developed communities around the world," he stated. "We create opportunities for people to come together and serve others in their community. Then, depending on the day and time of the event, we get to tee it up by playing at a local course or going to golf entertainment venues like Topgolf or Putt Shack when we want to encourage the 'non-golfers' to participate."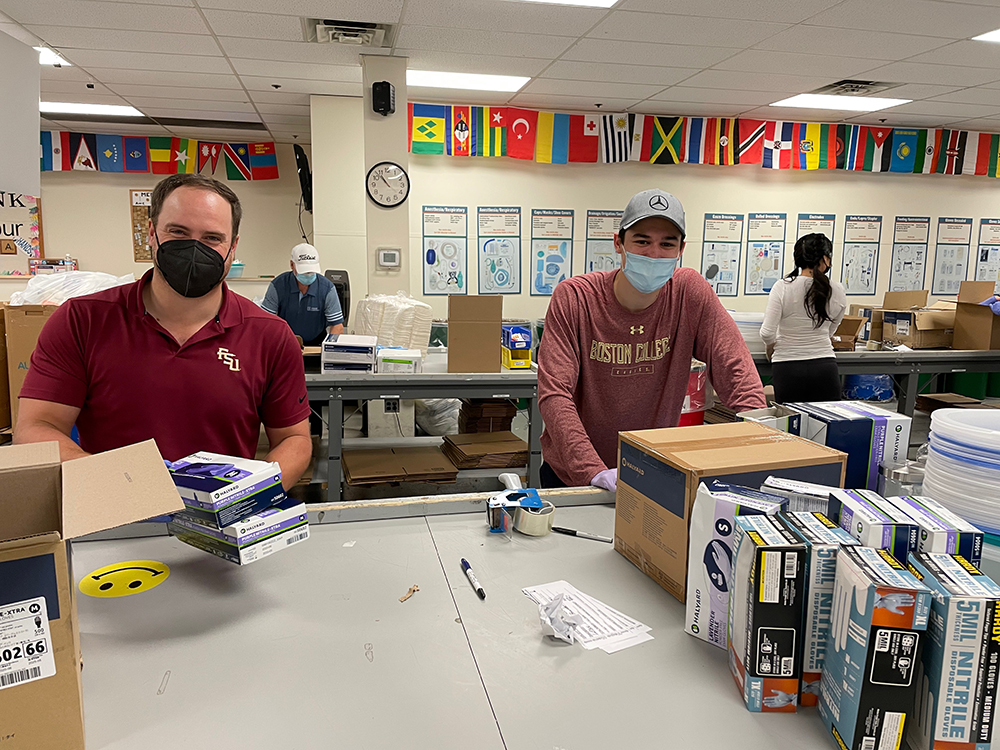 As a PGA Professional and someone who aspires to not only do good, but to inspire others to do the same, marrying his charitable efforts with the game of golf has been successful and satisfying. Through his organization's efforts, they participated in five events amid the coronavirus pandemic in 2020, all in Atlanta. "Looking at 2021, we have one local event on the calendar for each month and would usually welcome dozens of volunteers per occasion, but capacity with the groups we serve has been reduced due to COVID," Gorney commented. As COVID goes away, there will be many opportunities for individuals to volunteer their time and skills, and serve others in their community under SERVANTEE's mission and vision.
Gorney has developed a diverse group of partners and a wide array of charitable endeavors and missions, and his organization strives to assist them in their efforts, while using golf as a vehicle to build his organization and volunteer base. SERVANTEE's goal is to go deep with organizations in different categories, developing strong relationships with many well-serving groups in their community. For instance, they also have connections with Lighthouse Family Retreat, an organization that serves families living through childhood cancer, and The Furniture Bank of Metro Atlanta, a group that distributes donated furniture to Atlanta families in need.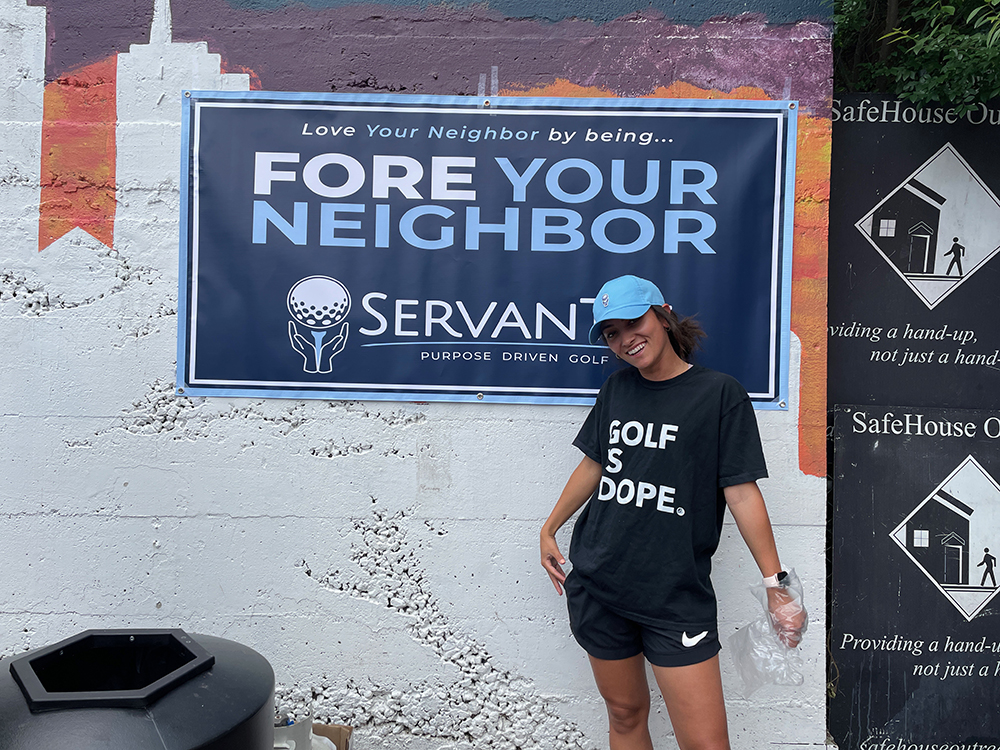 With a dozen or more events in 2021 and international efforts slated for next year, SERVANTEE's future is bright, and that's a good sign for the many individuals and organizations served by this golf pro and his big heart. They say Phil Mickelson is a hero for winning the recent PGA Championship at age 50 – there are other, more obscure heroes in our midst and in the game of golf.
For more information on SERVANTEE, please log on to https://www.servantee.org/.
For more information on Mobile Golf Events, please log on to https://www.mobilegolfevents.net/.