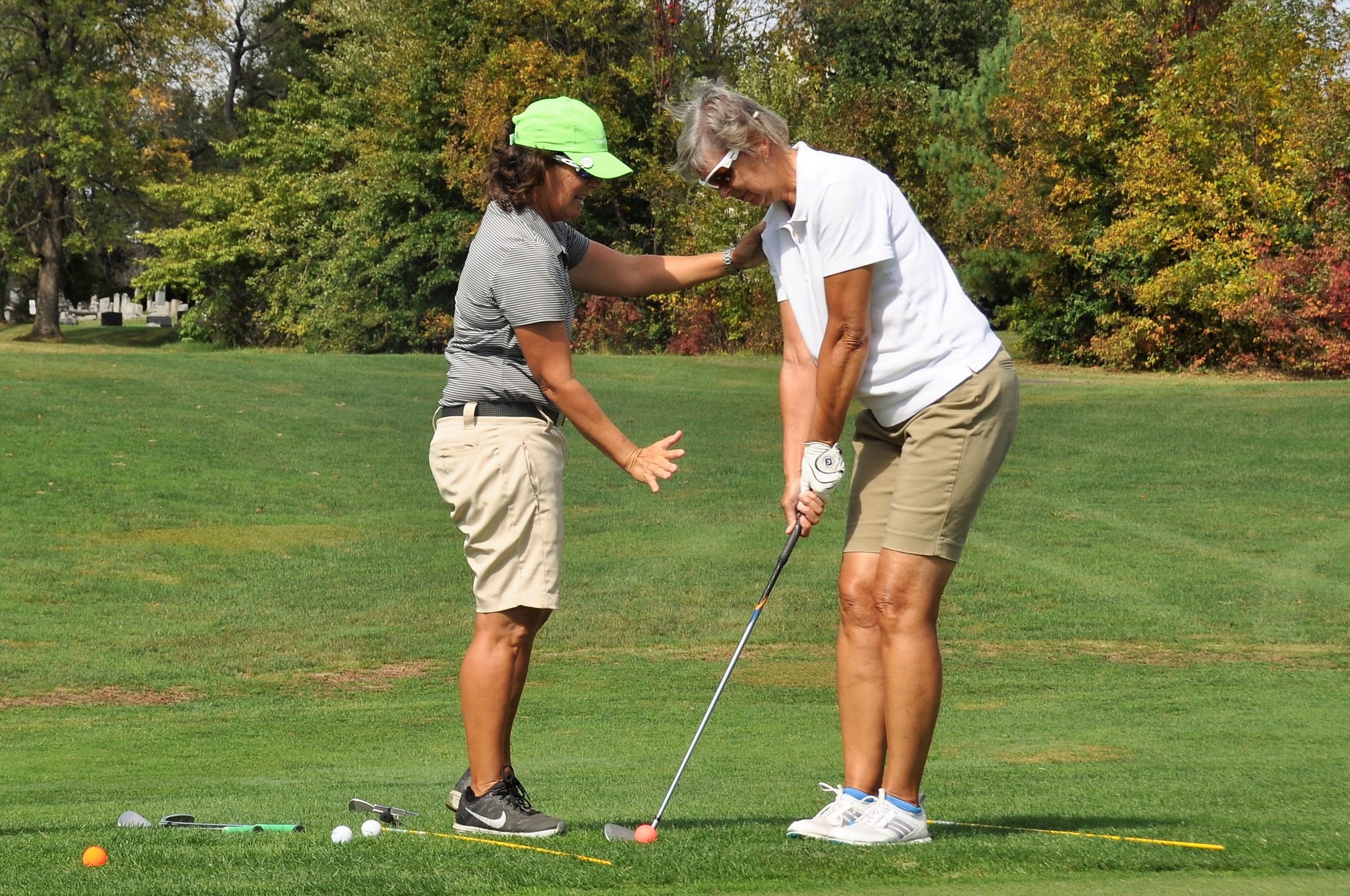 By Rebecca Dengler, LPGA/PGA
According to the University of Pennsylvania, "positive psychology is the scientific study of the strengths that enable individuals and communities to thrive". The area originated on the concept that individuals desire lives that are comprised of meaning and purpose – lives that fulfill their goals and nurture what is best within them, while also enhancing their experiences of love, work, and play. As applied to golf, positive psychology would aid players in advancing within the game, using their strengths and cultivating their best traits to create a more meaningful and satisfying experience. With this focus, here are some key points for practice.

Ask yourself, "what do I want out of my practice?" Develop practice around a positive accomplishment that will help you have a more fulfilling time playing golf. If you are not enjoying the game as much as you should because your scores are not improving, maybe your practice should be more focused on scoring. A common area of attention to improve one's scoring would be to chip closer to the hole and make more putts. However, all too often players spend the majority of their practice time on the full swing, rendering the all-important putting and chipping as an afterthought.
Chipping is one of the biggest statistical gaps between everyday players and the pros. On a basic chip, a professional strives to leave the ball no more than three feet from the hole. So, with that in mind, set a goal of ending up no more than nine feet or three giant steps from the hole. Most everyday players are not very clear on the proper way to chip. Try this…place your feet together and stand close and tall over the ball. Then, the stroke is very simple – straight back and straight through moving the arms and club as one unit. This stroke is similar to a putting stroke. Then, make sure you can make five out of ten putts from within three feet (a putter length from the hole). These two concepts (proper chipping technique and effective putting from three feet) will help lower your scores.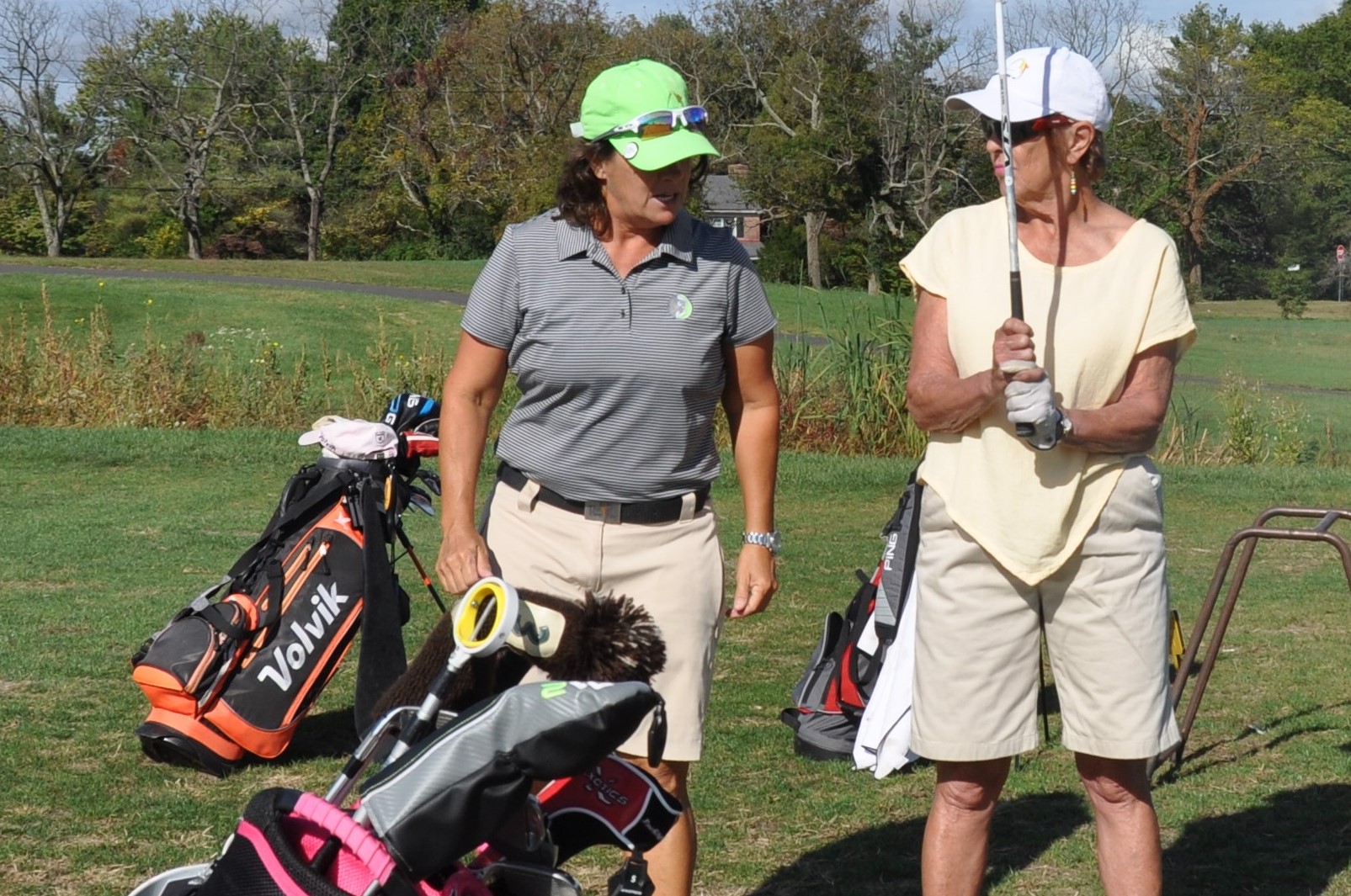 Keep practice positive and focus on success. This may sound simple, but players often focus on what they don't want, rather than what they do want. One of the most common examples of this is players working on NOT slicing their driver. They are all too familiar with what it is like to slice the driver and they are trying to avoid doing so when they really need to focus and direct all their behavior and attention on hitting the driver straight.

Now ask yourself, "what do I practice to help achieve my goals? Dr. Carol Dweck teaches a mindset that grows (not fixed) while practicing. Based on her research into a growth mindset, "Research on brain plasticity has shown how connectivity between neurons can change with experience. With practice, neural networks grow new connections, strengthen existing ones, and build insulation that speeds transmission of impulses. These neuroscientific discoveries have shown us that we can increase our neural growth by the actions we take, such as using good strategies, asking questions, practicing, and following good nutrition and sleep habits."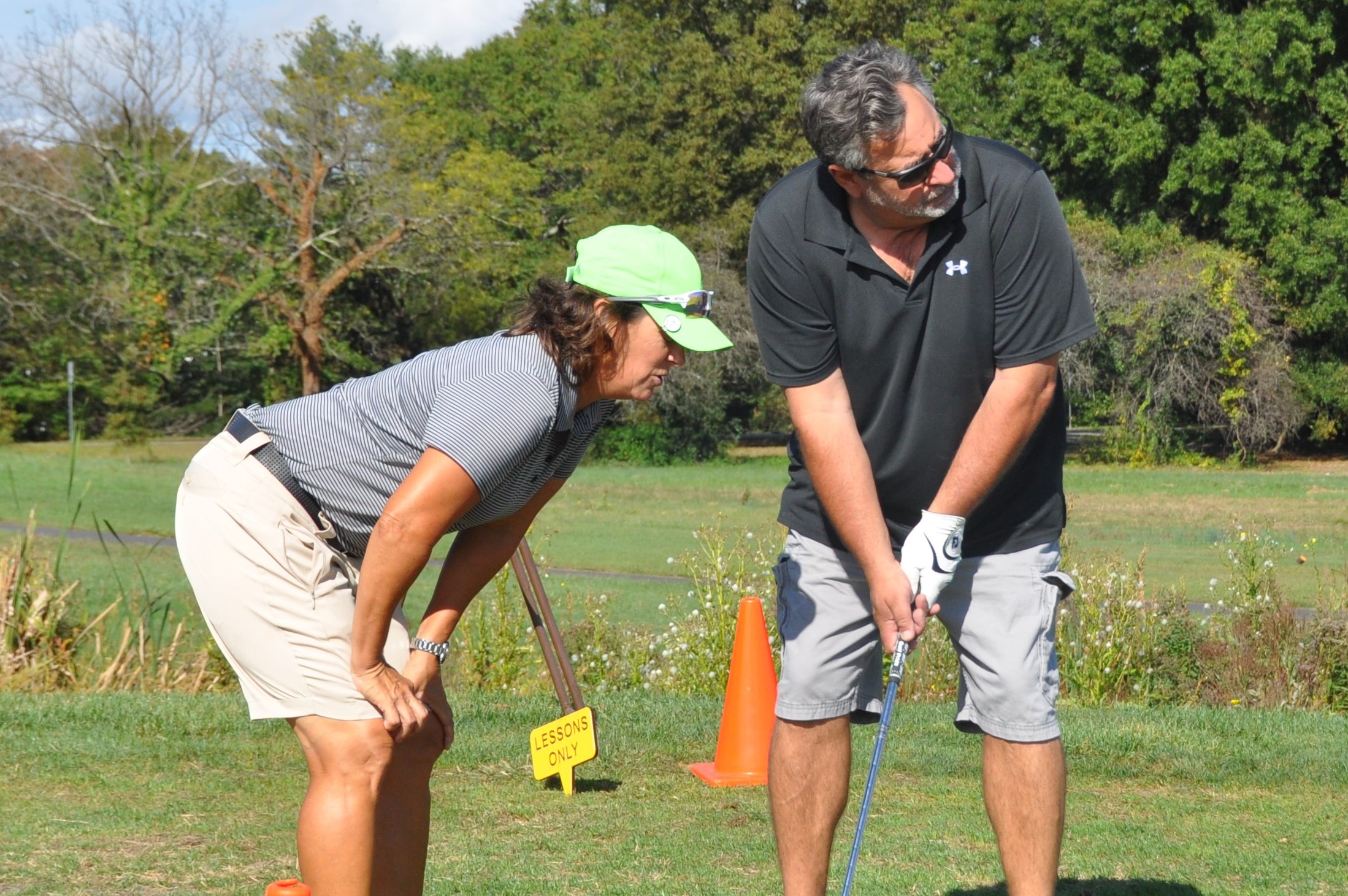 While players really want to play better and score lower on the course, they often practice at the range to be more consistent and create muscle memory. However, this is a perfect example of a fixed mindset. As Lynn Marriott and Pia Nilsson of Vision 54 state, "the idea of consistency in golf is a myth". If you think about it, everything in the game is varied and uncertain – the weather, how you feel, the conditions, and so much more. Practice should be varied and evolve around doing different things that may not be easy. All too often players fall into practice habits that do not change and are not challenging. Players need to develop this growth mindset versus a fixed mindset.

So, with that in mind, your practice must be as dynamic as the game you are playing. What would that look like? Try this…
Shot one: Hit a driver into a defined fairway on the range.
Shot two: Hit either a hybrid or a fairway wood to a target on the range.
Shot three: Hit a ½ wedge to a specific target at 50 yards. For most players, this will be less than a full swing.
Final shot: take a ball to the putting green (if nearby) and pick a hole and putt until it is in!
What is important here is to NOT redo a shot no matter what. Stick to the above pattern so that your practice is as varied as the game!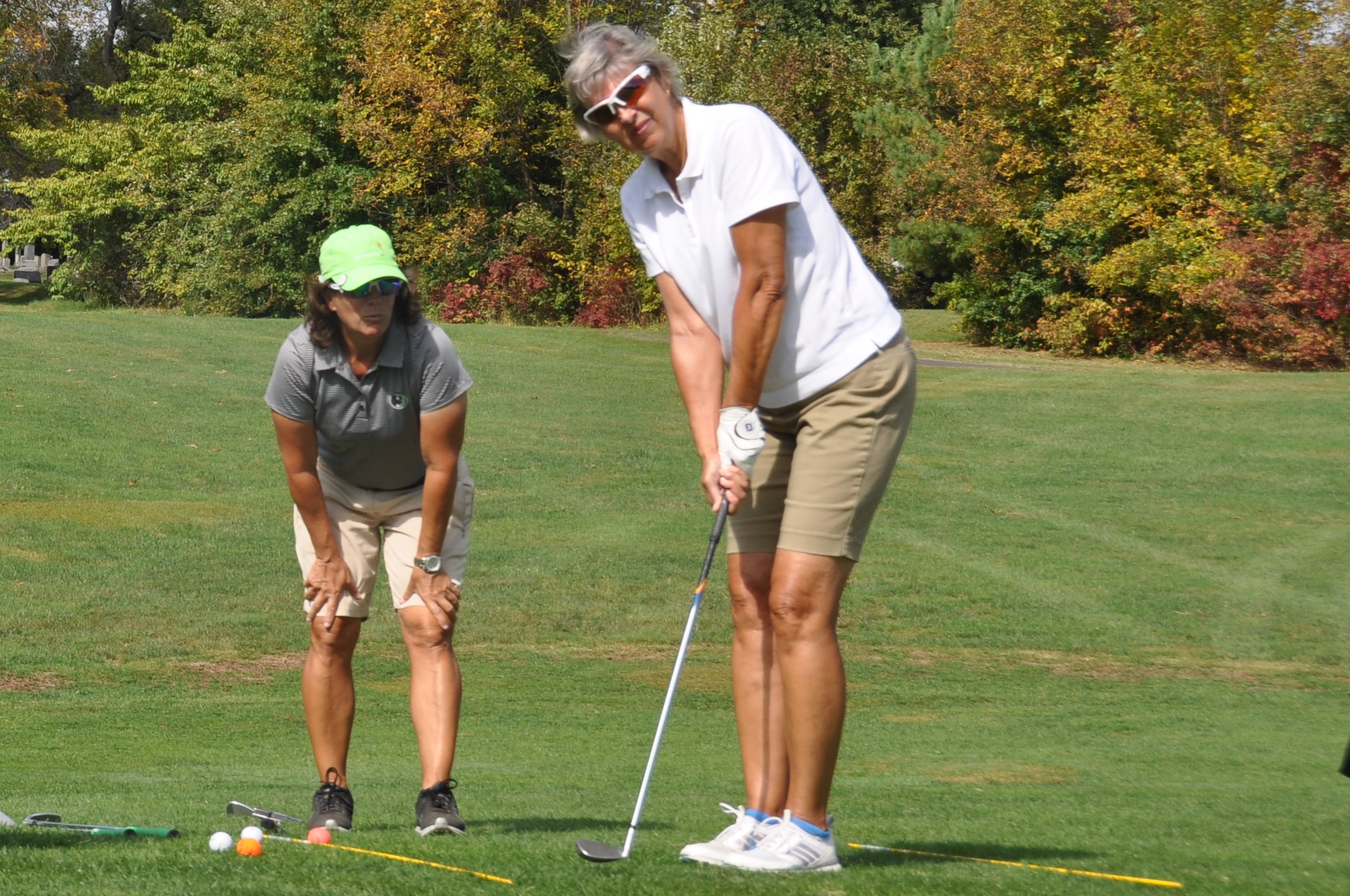 Golf is a game that is as much mental as it is physical. So, consider, "what is the best state of mind to have when practicing?" Players now are able to enhance their mental game with devices that give them feedback on what is happening in their brain and help them learn their best "brain states" to perform. One company, Opti Brain, has a headset that plays music and trains the skill of balancing your brain – when you do, the music quiets. An example of this is if you were hitting balls and thinking a lot about your swing, your body, and had a laundry list of thoughts, the music would be playing loudly. But once you quieted the thoughts, perhaps with some deep breaths, focusing on something outside of you, like the ball or target, the music would quiet. This experience is the same as on the course if you have a lot of swing thoughts and then just said "I just give up and I'm just going to swing without thinking" and often you hit a much better shot. This is the effect of not thinking too much about how to swing and this skill can be trained and your brain will be able to use it under any conditions (fun, challenge, skins, tournament, etc.).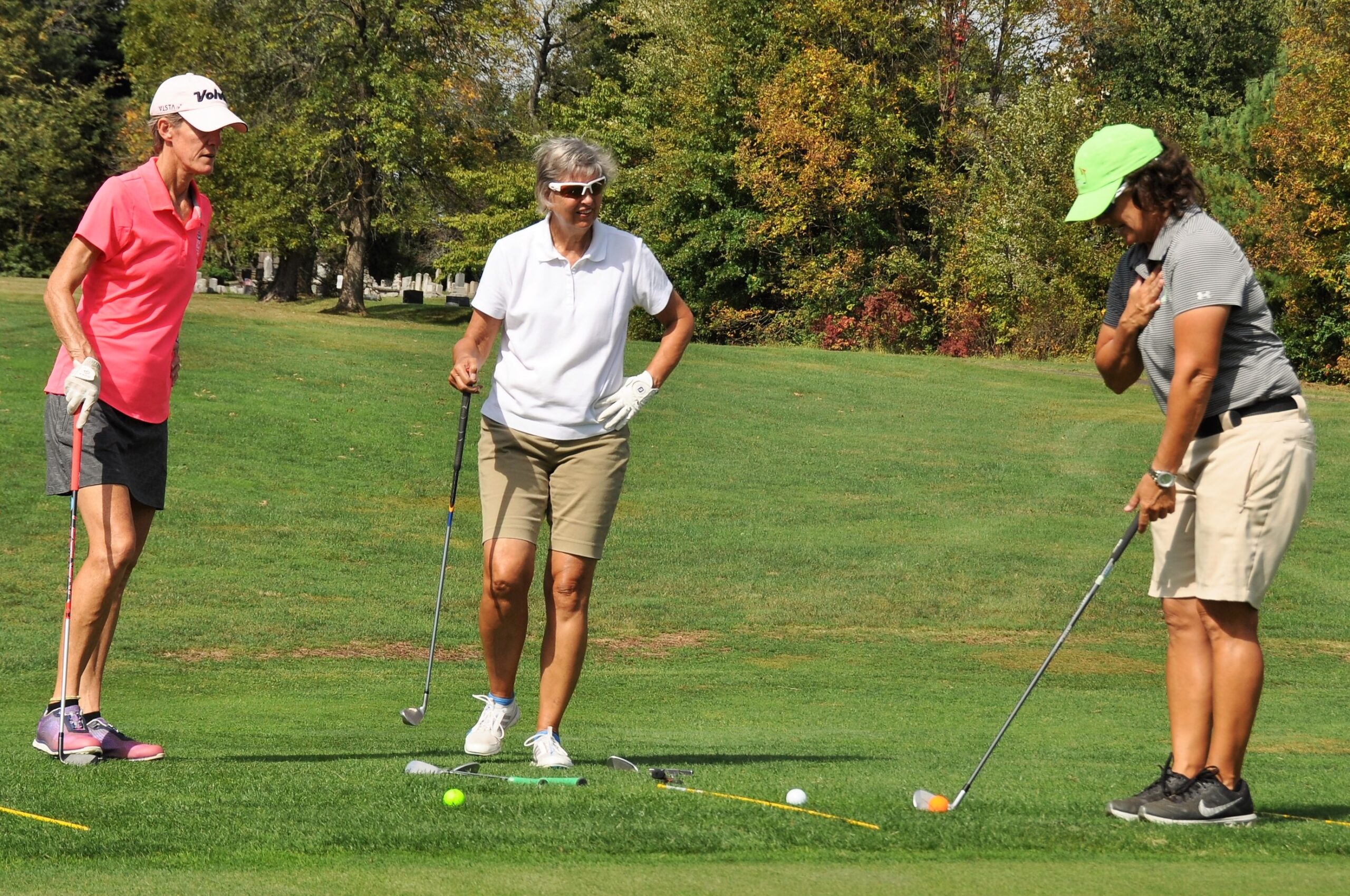 Now it's time to take it to the course. Dr. Debbie Crews Kettering, founder and CEO of Opti Brain, and well-regarded sports psychologist has the following points for practice and on the course.
1. You can be who you want to be on the golf course. The person who walks up to the ball dictates the swing that comes out and the resulting path of the ball. Be who you choose to be. You are in charge.
2. When the outside world is giving you trouble, go to your inside world (breathing, singing, imagining, etc.) When the inside world is giving you trouble (anxiety, doubt, fear, etc.), go to the outside world (trees, houses, birds, people, etc.). Find a different perspective.
3. Use logic, feel, and of course your gut, in that order, in your decision-making. Gather your information (conscious), check in with your feel (subconscious), and ultimately use your gut to decide (intuition). Your skill and your ability to adapt will take it from there.
Rebecca Dengler is a PGA/LPGA Master Professional and a TPI Level 3 Golf and K-Coach Certified Teaching Professional at Ed Oliver Golf Club in Wilmington Delaware. She has been recognized as an LPGA Top 50 Teacher and Golf Digest Best Teacher in State. She can be found at beckydenglergolf.com.