-Press Release, Richmond, Va.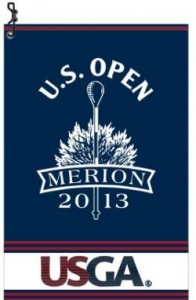 Devant, a national licensee for the 2013 U.S. Open Championship, enjoyed record sales in the merchandise tent at Merion Golf Club during this year's championship. Golf fans were bringing home a piece of history as they purchased the commemorative towels. Devant offered a collection of five different high-end towels all sporting a unique U.S. Open Championship design. By early Sunday afternoon, the U.S. Open Collection by Devant was sold out.
"Devant has been privileged to be part of the U.S. Open for many years and this has been one of the best years for us in the Merchandise Pavilion," said Lizzie Leasure, sales and marketing manager. "Philadelphia loves golf and really showed their support for the championship. We brought in two extra shipments and still sold out on Sunday. It was a great week!"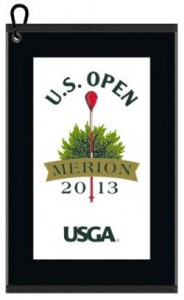 The most popular Devant towel among golf fans in the merchandise tent was the 16×25 inch Classic Edge towel made of 100-percent cotton with the 2013 U.S. Open logo and USGA logo. Devant also offered a Pro Edge 100-percent cotton towel with a list of the winners of each championship since 1895, the Ultimate Microfiber towel with U.S. Open and USGA logos, a cotton woven towel with the U.S. Open and USGA logos, and a Scrubber Tri-fold towel with the U.S. Open logo embroidered on the top of the towel.
Devant's U.S. Open Licensed Collection is still available for purchase through USGAshop.com. The suggested retail of the U.S. Open Licensed Collection is $22.
Founded in 1976, Devant Sport Towels has become one of the most respected brands in golf by building a reputation for unmatched quality, design, innovation and service. Devant, located in Monroe, N.C., manufactures and distributes a full line of custom sport towels, cotton tapestry throws and Hi-Def™ bag tags. Devant is an official licensee of the 2013 U.S. Open Championship, 2013-14 PGA Championships and 2012 Ryder Cup. Dynamic Brands is the parent company of Devant and is located in Richmond, Va. Also in the Dynamic Brands portfolio are Bag Boy®, Burton®, Datrek® and Sir Christopher Hatton®. For information on Devant visit www.devantsporttowels.com, www.dynamicbrands.com, follow us on Facebook at https://www.facebook.com/DevantSportTowels or call customer service at 800.234.3487.