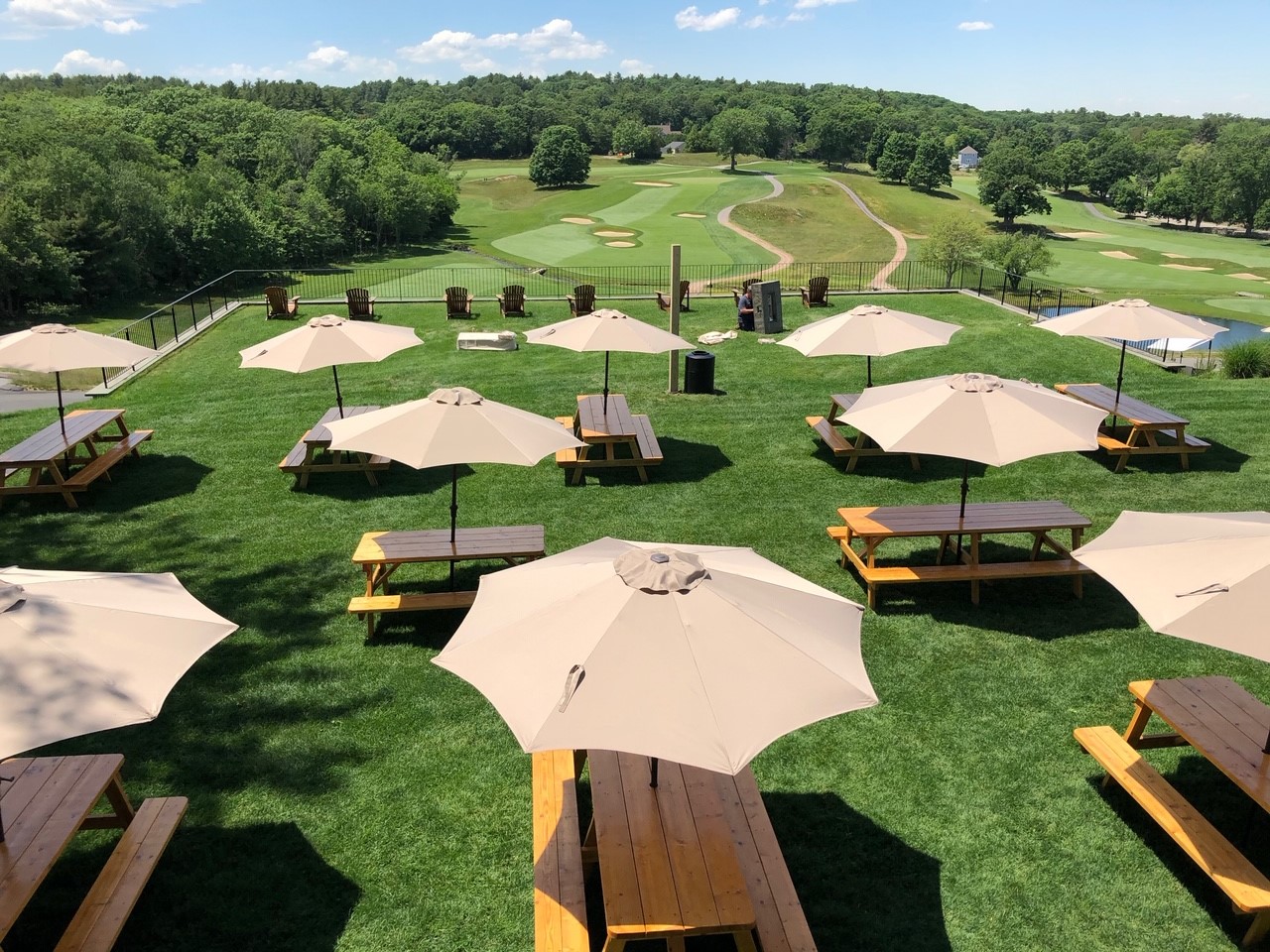 By Vinnie Manginelli
Dedham Country and Polo Club underwent a seven-million-dollar restoration of its course and practice facility back in 2017. Those funds were not just an investment in fairways and greens, bunkers, and a driving range, but in the people who make a club special and unique, its membership. While the COVID-19 health crisis has truly affected golf facilities across the country, it has also given them the opportunity to engage members in new and innovative ways.

This historic club, located in Dedham, Massachusetts, has a storied past and amenities that occupy an active membership. With one of the largest racquet programs in the state, paddle sports, a swimming pool, ice skating, hockey, trapshooting, and even exhibition polo matches, the members at Dedham have a jewel of a facility located on the outskirts of Boston. Unfortunately, the global pandemic that has crippled much of the world in 2020 has hit home at Dedham as well. According to General Manager and COO, Ryan Kenny, Dedham was the first club to close in the Boston area due to the coronavirus outbreak.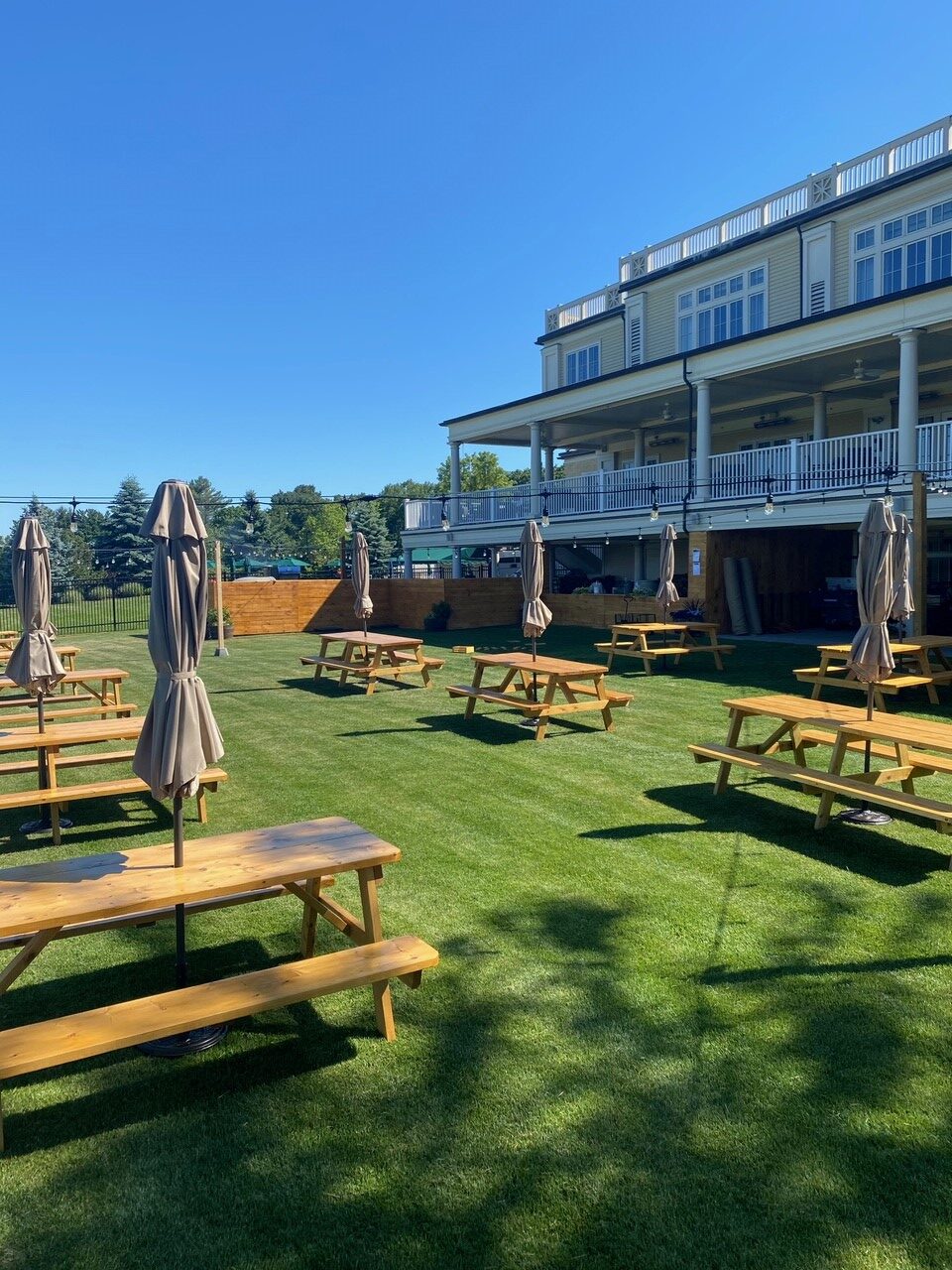 With a membership that was committed to keeping staff employed, he and his employees had to discover ways to engage members and generate revenue for the club. "We said, if we're going to keep everyone on payroll, we need to figure out ways and solutions to make our membership happy. So, we started brainstorming and started doing content development, pushing social media. We did a speaker series on Zoom, leveraging our membership, and had some NHL players talk. We had PGA members talk. That satisfied our members with all this online media," Kenny added.

"We dub ourselves the premier family club in Boston," Kenny says, citing over 600 families as members. Trying to figure out what the summer was going to look like, they started taking cues from locals stores and restaurants that were able to open, and built out a beer garden concept. This idea had crossed Kenny's mind in the past, but he felt that this was an ideal time to do it, with many limitations placed on indoor dining, social gatherings, and member events. They considered how to create an outdoor seating experience, and the beer garden theme came to fruition.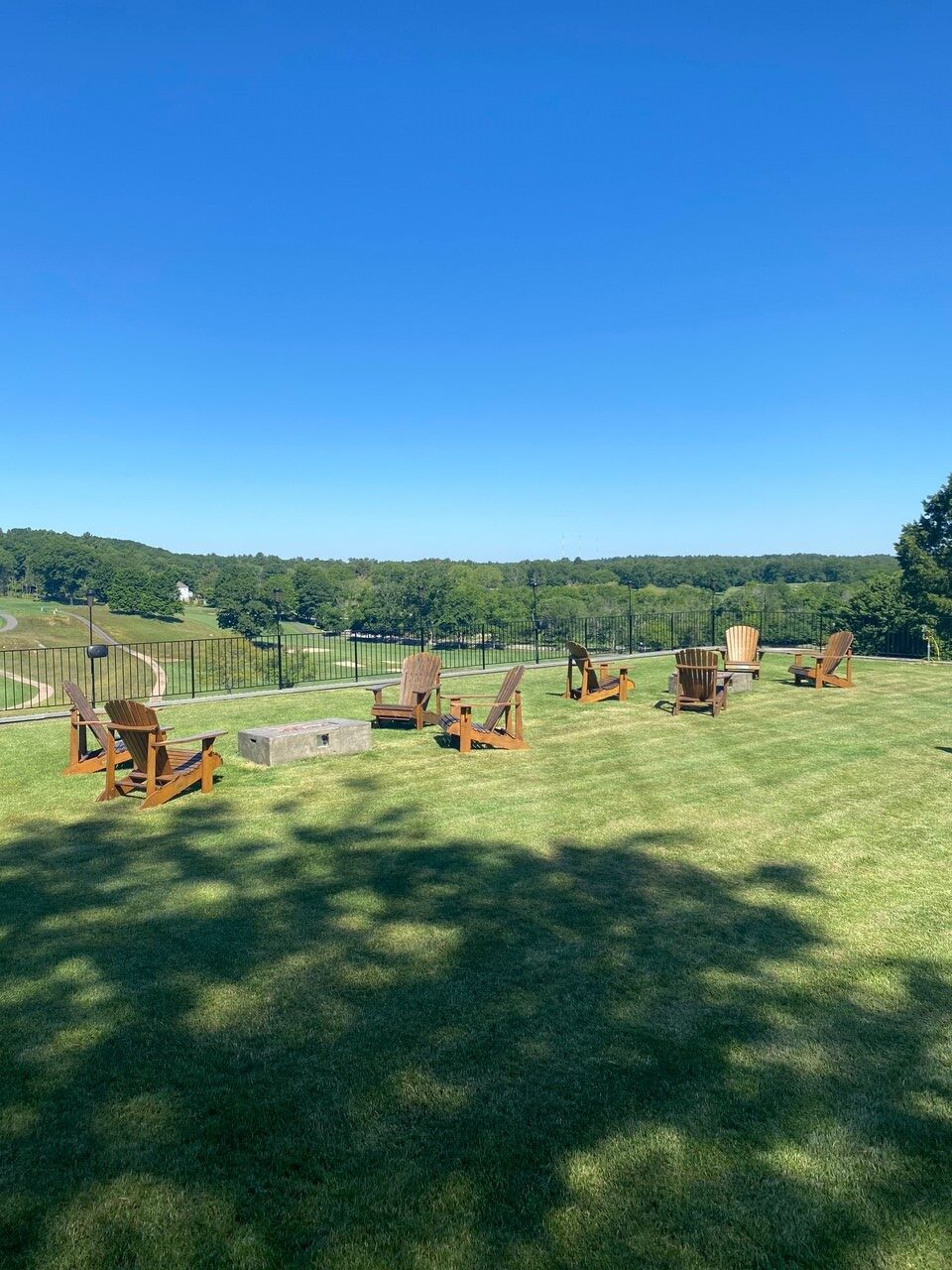 Wanting to do it right and build a legitimate beer garden, Kenny took the idea to his Board and asked if they agreed with the concept, more than necessarily "asking for approval". He got the nod to run with it and it was up to him to get it going.
The first thing they did was to find some picnic tables and followed that purchase with the acquisition of a wood fire pizza trailer. He and his staff worked to make Dedham a destination for his members, a haven where they can go without having to worry about strangers and the public coming in and out and not knowing where they've been. "That's how this whole beer garden idea came up," Kenny stated.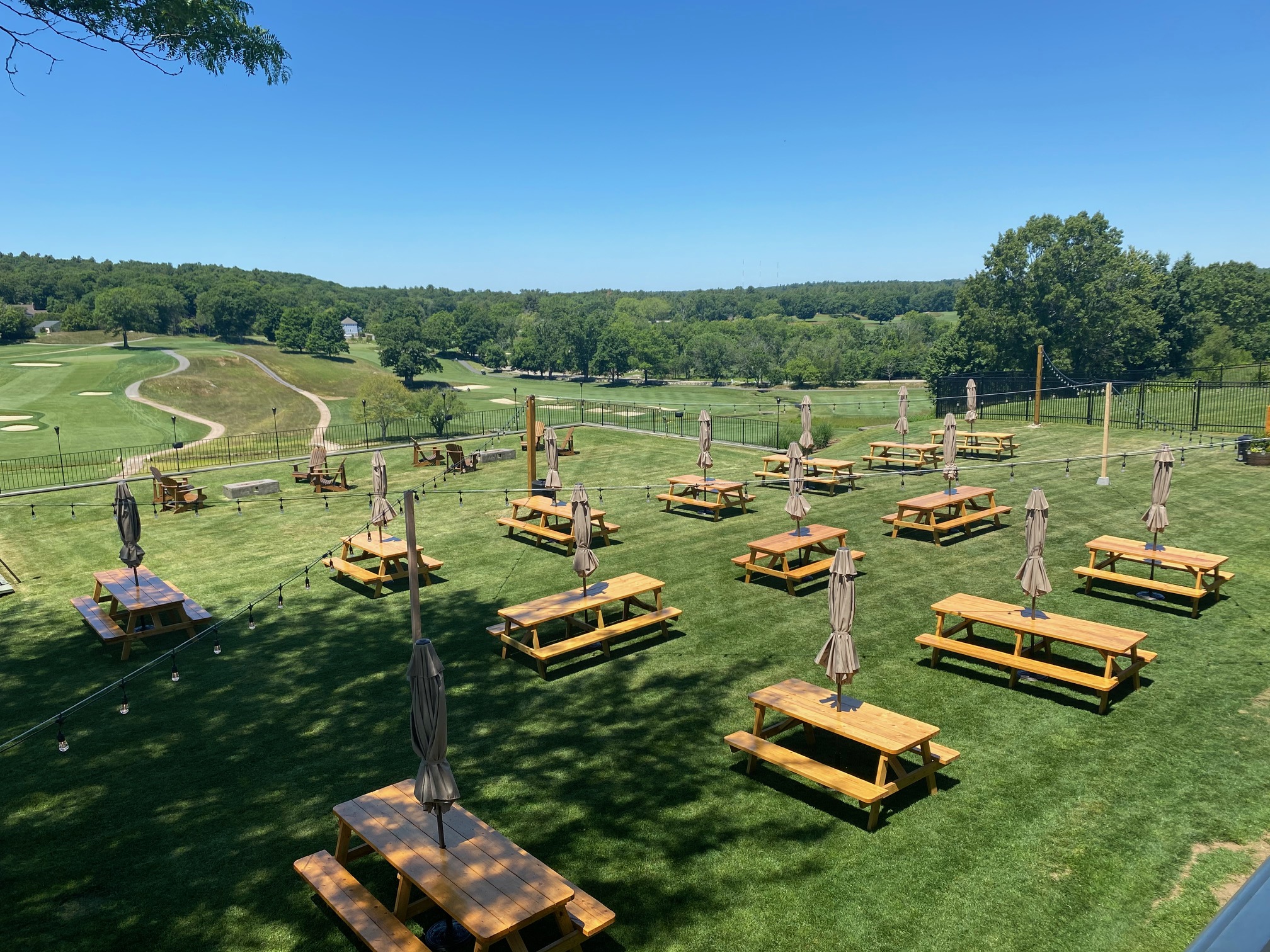 The club built an outdoor kitchen in which they prepare items such as burgers, wings, and pizza, among other casual food items. They created a seating area where members could be casual and not have a huge bill at the end of the night. Members have delighted in the opportunity to be at a familiar venue while adhering to required social distancing protocols – they've been coming back repeatedly. In fact, since opening in mid-June, the team has served over 200 people per night.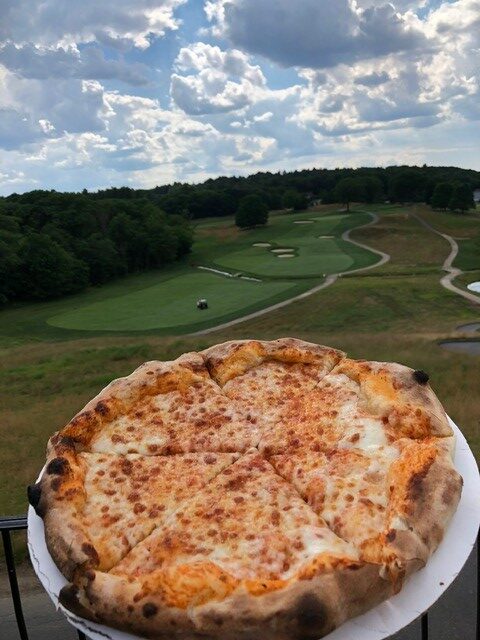 The Dedham Country & Polo Club beer garden, amply called "The Lawn", is open seven days per week for lunch and dinner and has narrowed the food and beverage void at a facility that usually has seven dining venues from which members can choose. Their more formal upstairs dining room is also open to members with dining outdoors on "The Porch". Rather than spread the foodservice across too many locations, Kenny and his food and beverage team are focusing on these two larger settings, each seating upwards of one hundred people.
Kenny and his team have partnered with local breweries in creating this unique experience for its members. "We have a different local brewery sponsoring the beer garden every week," Kenny highlighted. In addition to offering a different taste to members each week, they are establishing vital relationships with other local businesses, an endeavor that is always important in maintaining a valued place in the community.
When asked about the uncertain future, Kenny said, "We're going to run with this concept through September." He continued, "The best part of this concept is that it's really put our outing organizers at ease. We've pushed all of our outside outings to the end of August, September, and October. There had been trepidation whether or not they'd be able to hold their events or what they would look like. Once we sent over photos of what the beer garden is, we had a lot of outing organizers say 'ok, now that I have a vision, I understand what you're talking about'. It's been great because we don't think we're going to lose those outings now.