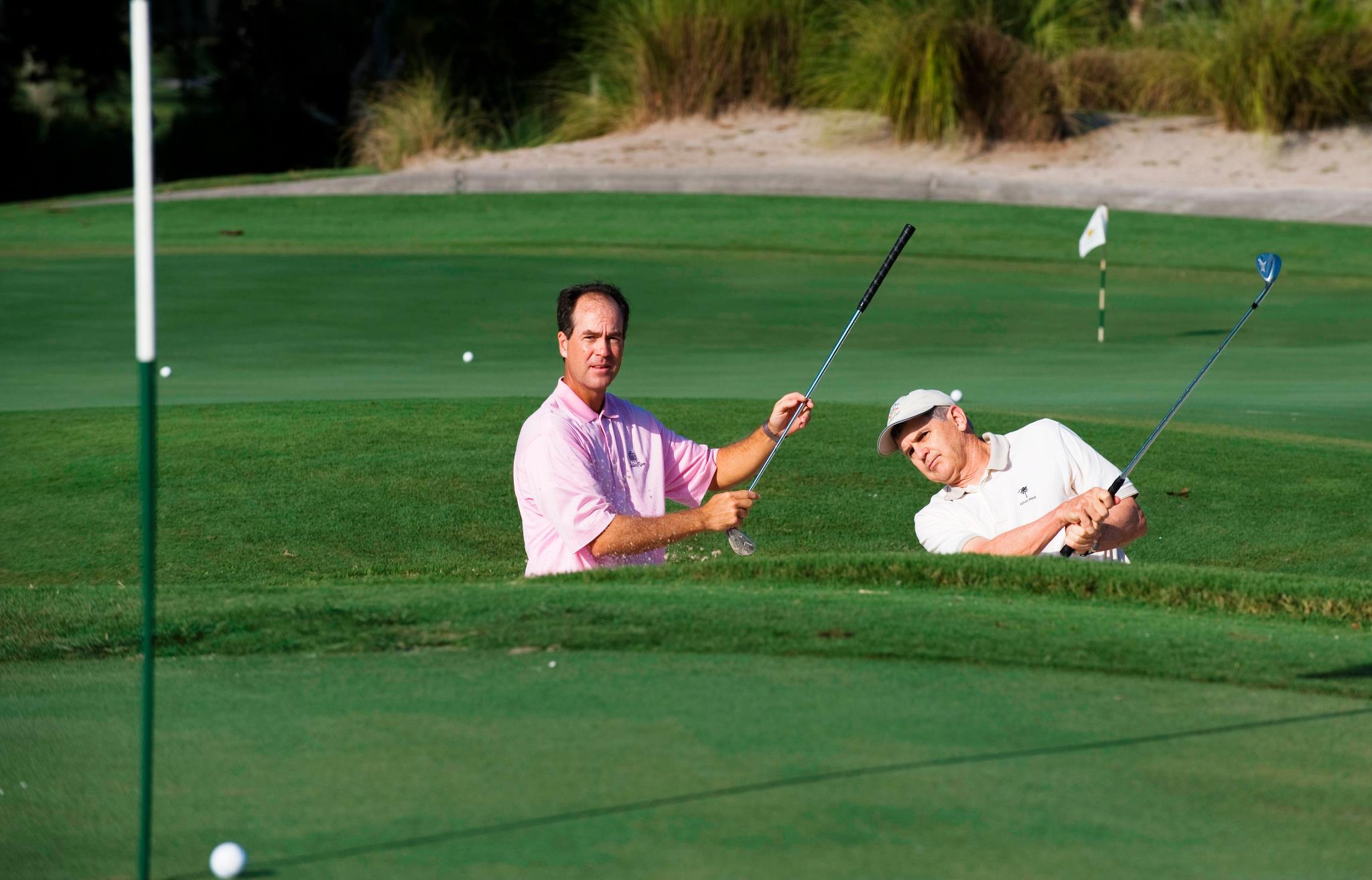 By Vinnie Manginelli, PGA
David La Pour achieved Quarter-Century status with the PGA of America back in 2016. That's more than 30 years of engaging golfers, improving golf games and increasing enjoyment on the course. He now employs a concept he calls Results Based Coaching that incorporates students' goals and level of commitment, on and off-course assessments and a personalized game plan into the player development program that La Pour and his students work through together.
La Pour was nominated for the 2001 PGA of America National Teacher of the Year award and has been recognized for years as a leader in golf instruction by Golf Digest, the Carolinas PGA Section and for the past two years, the Golf Range Association of America (GRAA).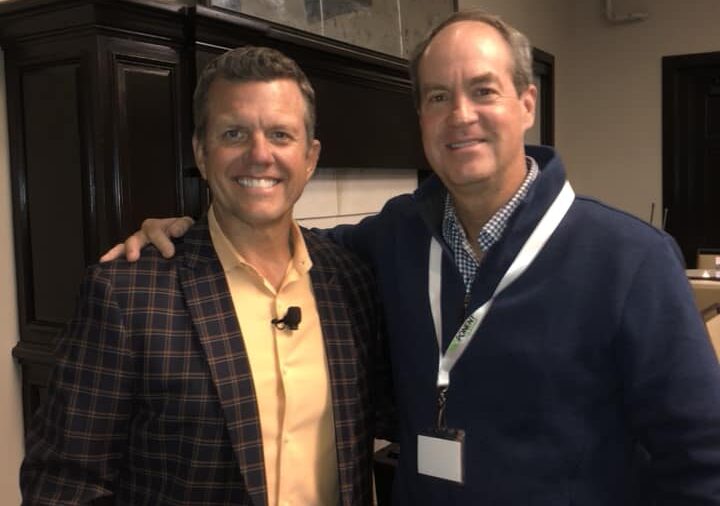 Since becoming a PGA Professional in 1991, La Pour has created a resume of coaching and service that includes assistant golf professional, head golf professional, director of instruction and entrepreneur. He's appeared on the Golf Channel and ESPN, written articles, created videos and collaborated with tour players. La Pour facilitates a very successful PGA Jr. League program, is a Top 50 Operation 36 program coach, and is one of the top U.S. Kids coaches in the country.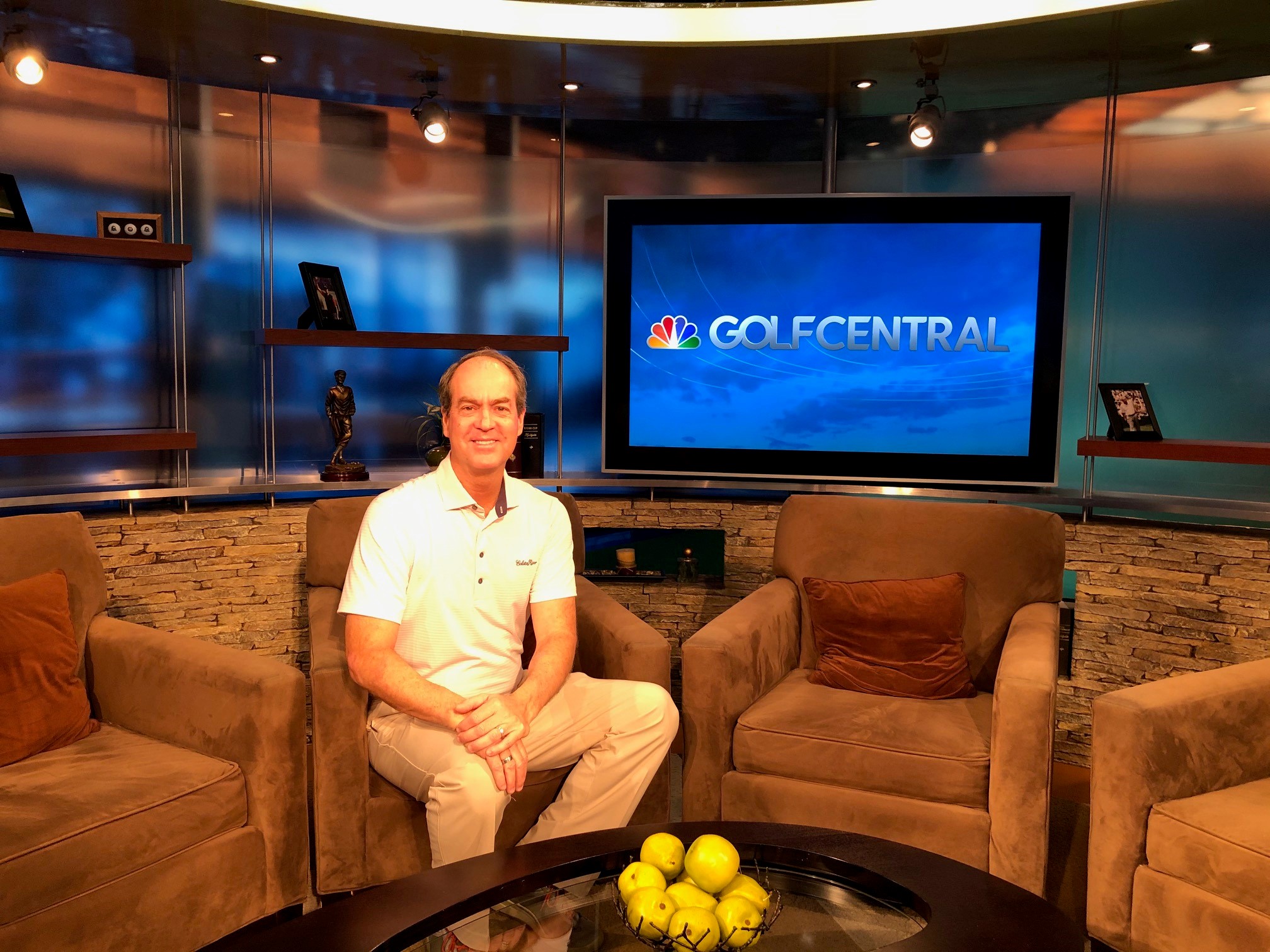 La Pour was instrumental in assisting the nearby Colleton River Club with an award-winning renovation when he worked there in 2017 that would result in a 2,100 sq. ft. state-of-the-art learning center. "There's a multi-bay building with an office, a sitting area and all the technology you could want," La Pour told a local publication at the time. "Plus, a five-acre short-game practice area, a double-ended driving range that measures 300 yards and a six-hole short course right outside the door."

Pour says the idea of building a learning center was first introduced when he arrived at Colleton, nine years earlier. With a few hurdles to navigate, most notably the recession of 2008, the idea was put on hold, only to be renewed soon after. With La Pour's guidance, the planning continued and project put in place, with stellar results. We'll have more on his practice facility and learning center consulting efforts in a minute.
Today, La Pour runs the Mission Golf Academy at Pinecrest Golf Club in Bluffton, South Carolina. His mission is to create fun golf opportunities for his students and families, and does so via a four-level platform – juniors, recreational golfers, advanced golfers and community outreach.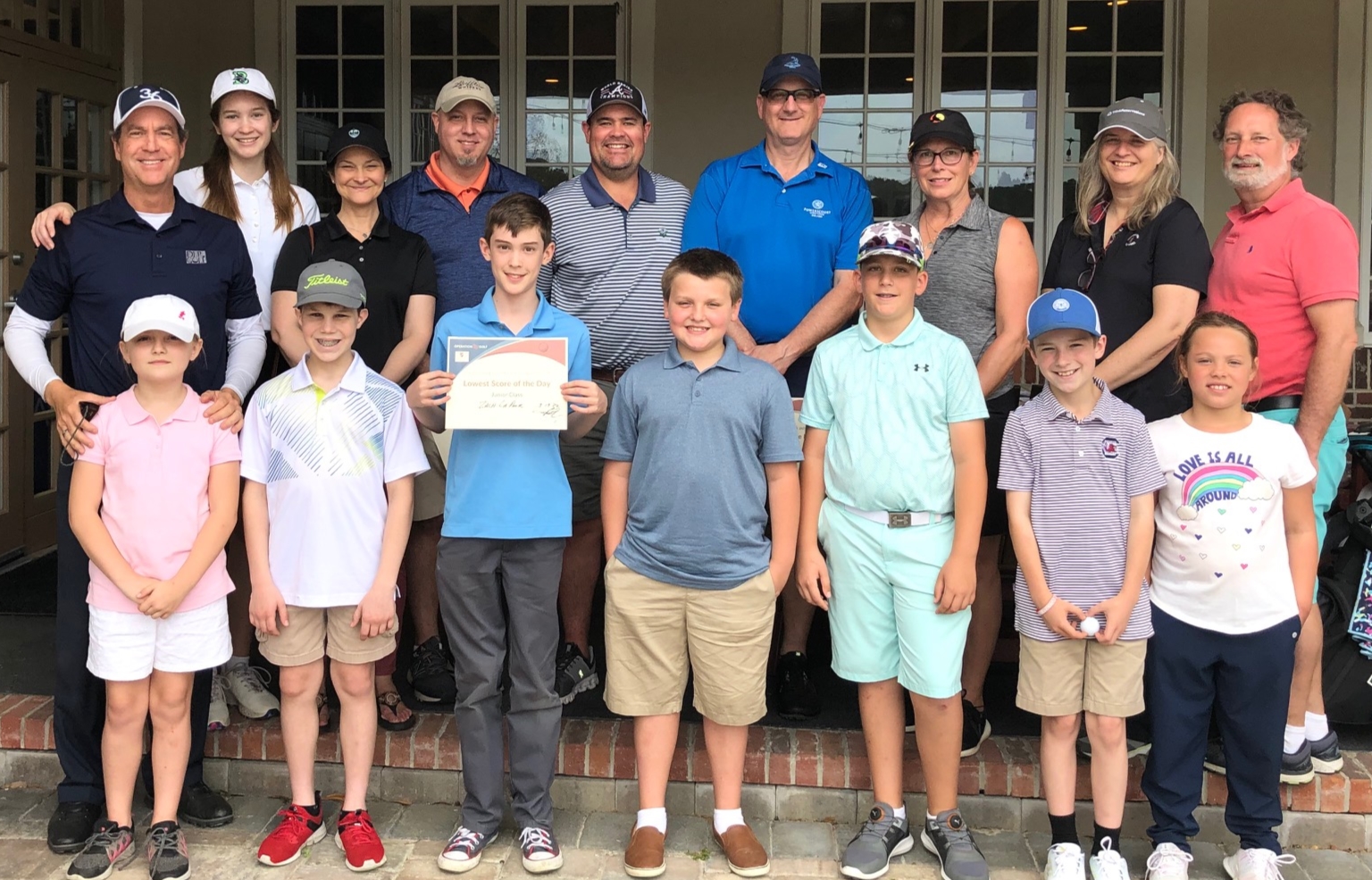 In Level I, clinics and camps fill the summer months, and after-school programs for middle and high school students, PGA Jr. League, Drive, Chip and Putt competitions and family fun opportunities help La Pour grow the game the right way, through youth and new beginners.
In Level II, he uses the highly-successful Operation 36 curriculum with the many recreational golfers who aspire to reach that next level by breaking 100, 90 and 80. He has group programming geared specifically towards beginners and women that represent the first step in their journey to learn the game of golf.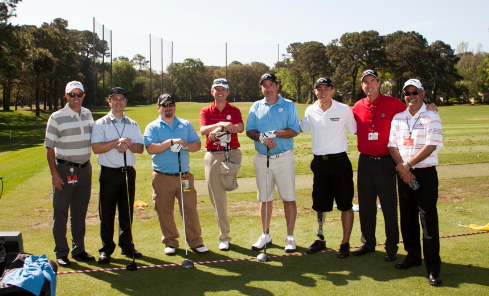 Level III of his program involves the advanced golfers on his student roster. The timeframe for these development programs is extended to six, 12 and 24 months to fully focus on each and every component of golfer development and their professional career game plan, vital for anyone who aspires to play the game professionally. La Pour implements his Results Based Coaching concepts at the highest level to better enable these individuals to reach their lofty goals.
Level IV of the Mission Golf Academy's structure is about community outreach. La Pour understands what golf has given him, and he seeks many avenues to give back to the game he loves and through the game, as well.
He honors our veterans through Folds of Honor fundraising and Patriot Golf Day. Among other segments, he is a coach for LPGA*USGA Girls Golf, growing the game not only through our youngest golfers, but through girls and women, a demographic long seen as vital to the continued growth of the game.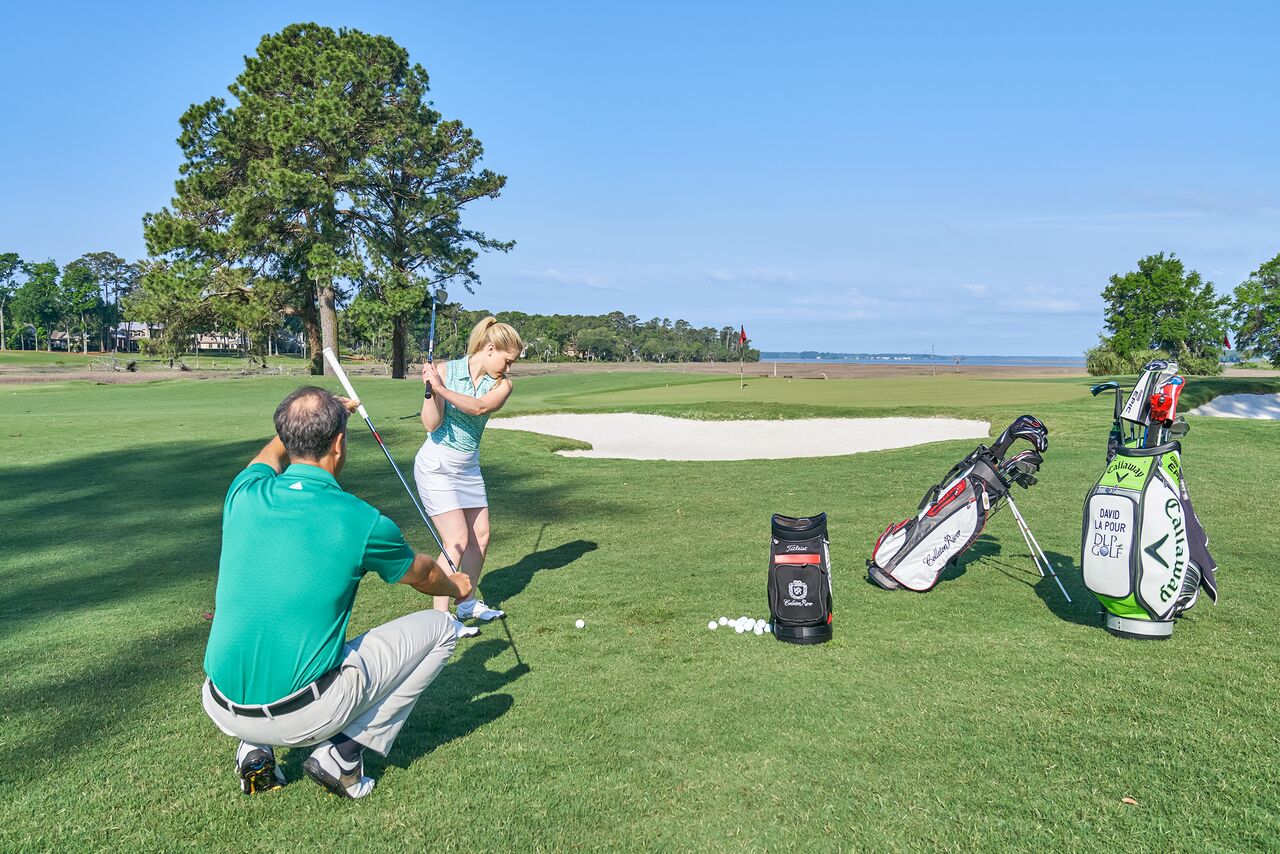 As mentioned, much of what La Pour asserts on the lesson tee is Results Based Coaching. He initiates the coach-student relationship by working together to clearly define students' goals in golf and the level of commitment that they'll be able to put forward. Together, they monitor progress at one month, three months and six months and alter their game plan as needed.
La Pour uses on-course and off-course assessments to evaluate skills, mental game, practice habits and equipment, all vital aspects of the overall game improvement of the student. With this data and results in hand, he and his students create a personalized game plan and develop them as the instruction and coaching continues and progress monitored.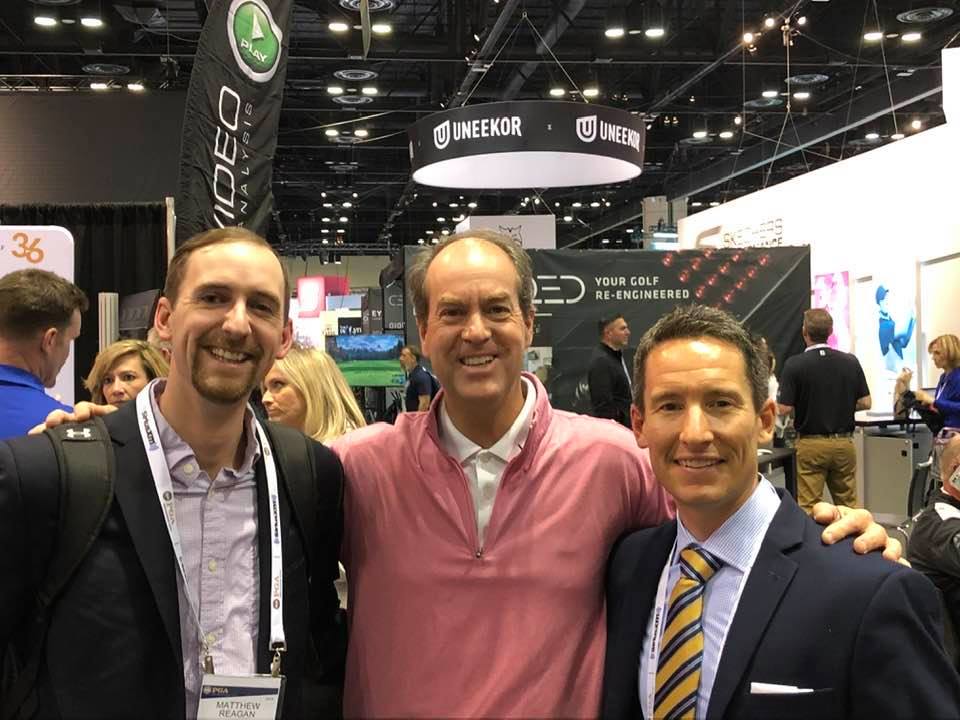 A student, as much as he is a teacher, La Pour understands the value of education, a concept he shares with those he mentors. He has a list of certifications that often separate the top coaches from others in the industry. He is a TrackMan Master and is certified in TPI Level 2 Golf Fitness. Other certifications include: K–Coach, Callaway Club Fitter, BodiTrak, American Development Model (ADM), PGA Modern Coach and he even serves on the PGA Coach National Advisory Board, continuing to give back to the game of golf.
In addition to teaching and coaching, La Pour is an expert consultant on practice facility renovations and the installation of performance and teaching centers. His services include written report analysis of practice ranges, short game areas and learning centers, dynamic interactive website that grows as the project progresses and personal engagement via email, Zoom, text phone and of course, in person.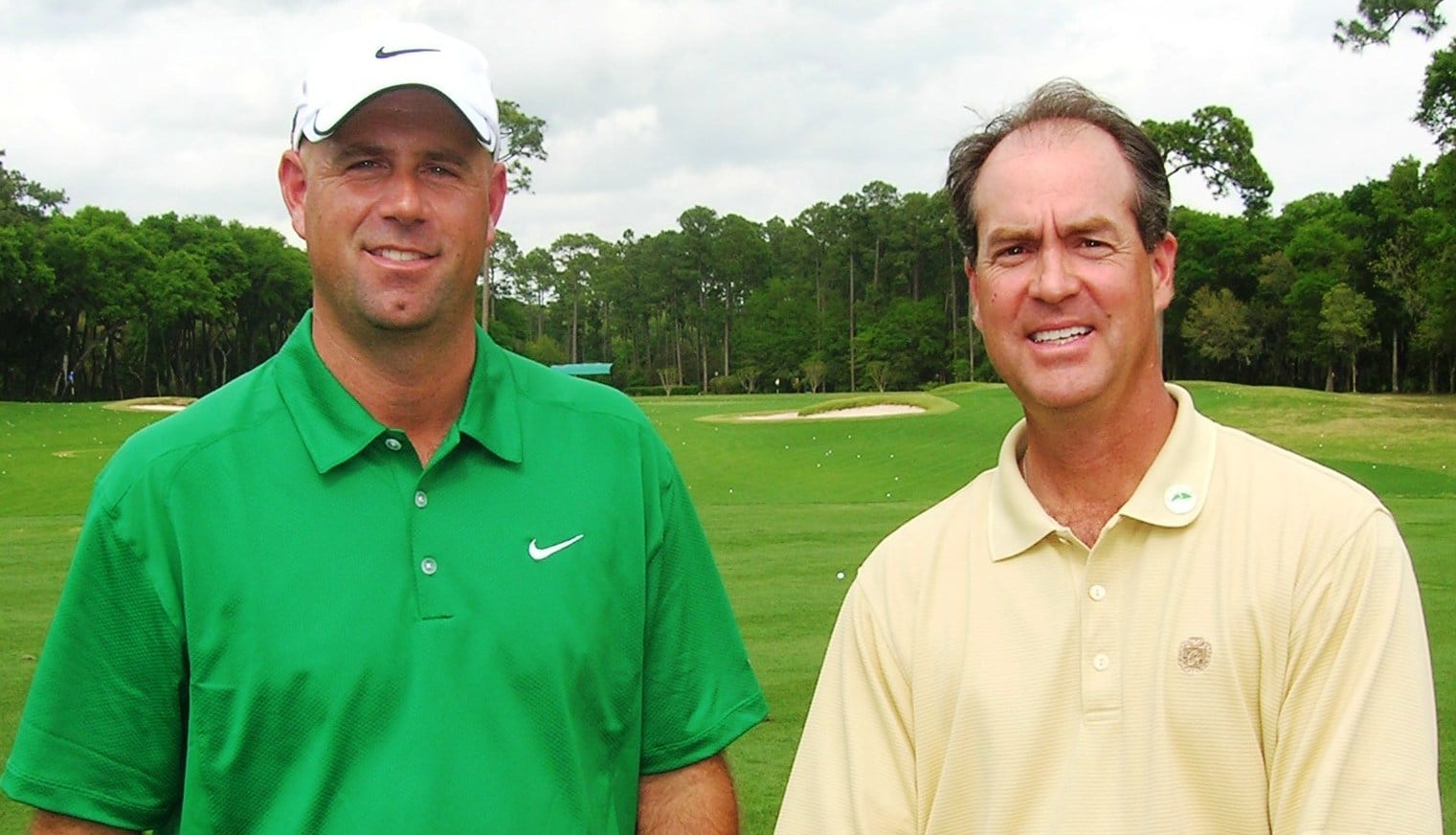 With his vast experience, he saves facilities time, energy and even some of the aggravation that comes with any bold, yet costly endeavor. His insight helps general managers, Boards of Directors and other golf course leaders get the most out of their space and maximize the benefits for their patrons for years to come.
To explore what David La Pour can do for your golf game OR your golf facility, log on to his website.