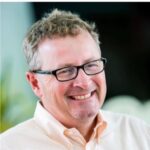 David Impastato, the 2002 and 2003 Illinois PGA Section Merchandiser of the Year for Private Facilities, is the PGA Founder and Owner of Impastato Golf Academy in Geneva, Illinois.
David Impastato on the importance of creating an a la carte academy pricing structure:
Whether in golf or elsewhere, people don't want to pay for products, services or amenities that they are not going to use. At our golf academy, we offer a variety of options for golfer committing to a monthly membership program. They can choose from private or group sessions and determine the number of monthly sessions they want. They can decide if they want to use the extensive technology offered in our indoor learning center or they can opt out. They can choose to utilize our primary practice facilities at nearby Mooseheart School or any of the four green grass facilities with which we have recently partnered. With every person going through an assessment, the next step is to secure their business in a monthly membership program. This benefits the business, as well as the golfer, of course, and if we've met their expectations in the initial assessment, they will likely opt in to a monthly program. We sit down and go through all the available amenities, discussing expectations and goals. Once we document what he or she wants in their package, we have a corresponding cost that is charged on a month-to-month basis. We don't do long-term packages, understanding that the best laid plans often go awry in life.

David Impastato on the business impact of creating an a la carte academy pricing structure:
Think about the last time you paid for a good or service that included a component that you just didn't want or need. You may have gotten a great product at a decent price, but all you can think about is where you were slighted. Well, our golfer don't experience that feeling. They may live close to one of our facilities and will never utilize the other sites in their practice. Why should they have to pay for the other locations? They may just want one private lesson and one clinic per month – that's what they'll pay for. Through this pricing model, our customers enter the learning process with a focus on the golf. They know they're getting maximum value for their dollar by paying for the amenities they want most. Their package is truly created for them. In addition, any individual in a monthly program gets preferred pricing on new golf equipment, as we work with all the major OEM's and conduct custom fittings with the best technology in the business. Customers truly get what they pay for at our golf academy, and with the many decades of professional coaching experience on our team, they're getting much more.

If you would like to email the author of this Best Practice directly, please email david@digolfacademy.com.