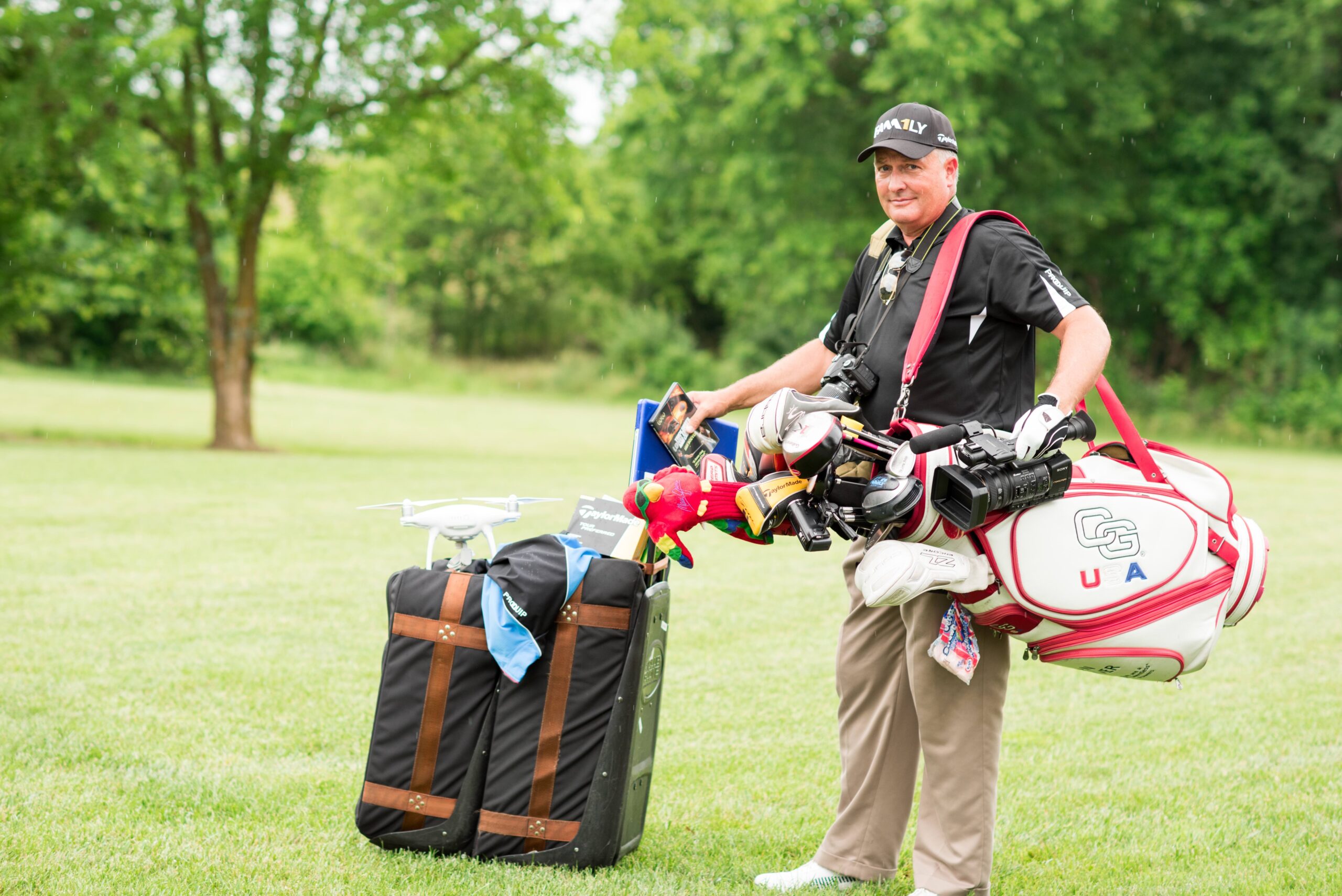 By Vinnie Manginelli, PGA
Long before golf stole my heart, I was a baseball fanatic. Growing up in the '80s, my father would bring me to several Yankees and Mets game each year, with the occasional excursion north to Fenway or south to see a Phillies or Orioles home game. There was never a day that my baseball glove was not on my left hand. But ask any true baseball fan, and they'll tell you where the real excitement is, genuine drama of a group of individuals struggling to reach their goals and attain superstardom. Two words – The Minors.
The minor leagues of professional baseball are where dreams linger until they are shattered or realized by getting that call-up. Thousands of minor leaguers aspire to become one of the hundreds of major leaguers, after separating themselves from the millions of dreamers, like myself – those young kids who will tell you they want to be a big-league ballplayer when they grow up. Dan Boever was one of those kids.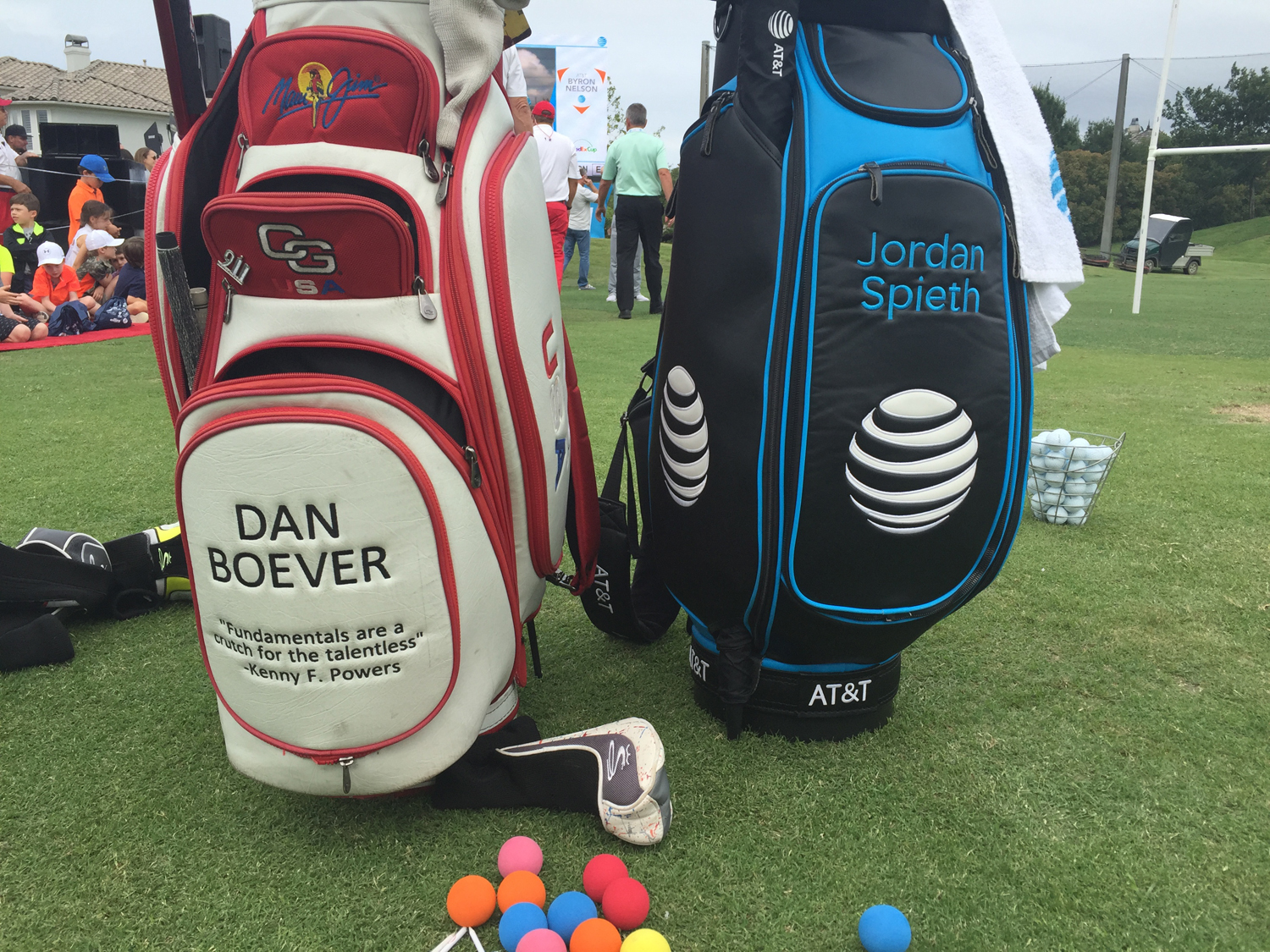 I recently encountered Dan Boever on LinkedIn. As a long-time PGA Professional, I strive to establish connections within our industry, from media to green grass professionals to the greatest golf instructors in the world. Dan Boever is a golf trick-shot artist and long-drive champion. He is an entertainer, bringing joy to others within a game adored by many. I first noticed Boever on LinkedIn because there was something familiar about his name – I'd seen it before. After racking my brain, I started rummaging through old autographs and memorabilia. I looked up his bio and saw that he played pro ball in the '80s and it clicked. As a 16-year old in 1986, I had seen Dan play for the Vermont Reds against the Albany-Colonie Yankees (Double-A Eastern League), and I had the autograph to prove it!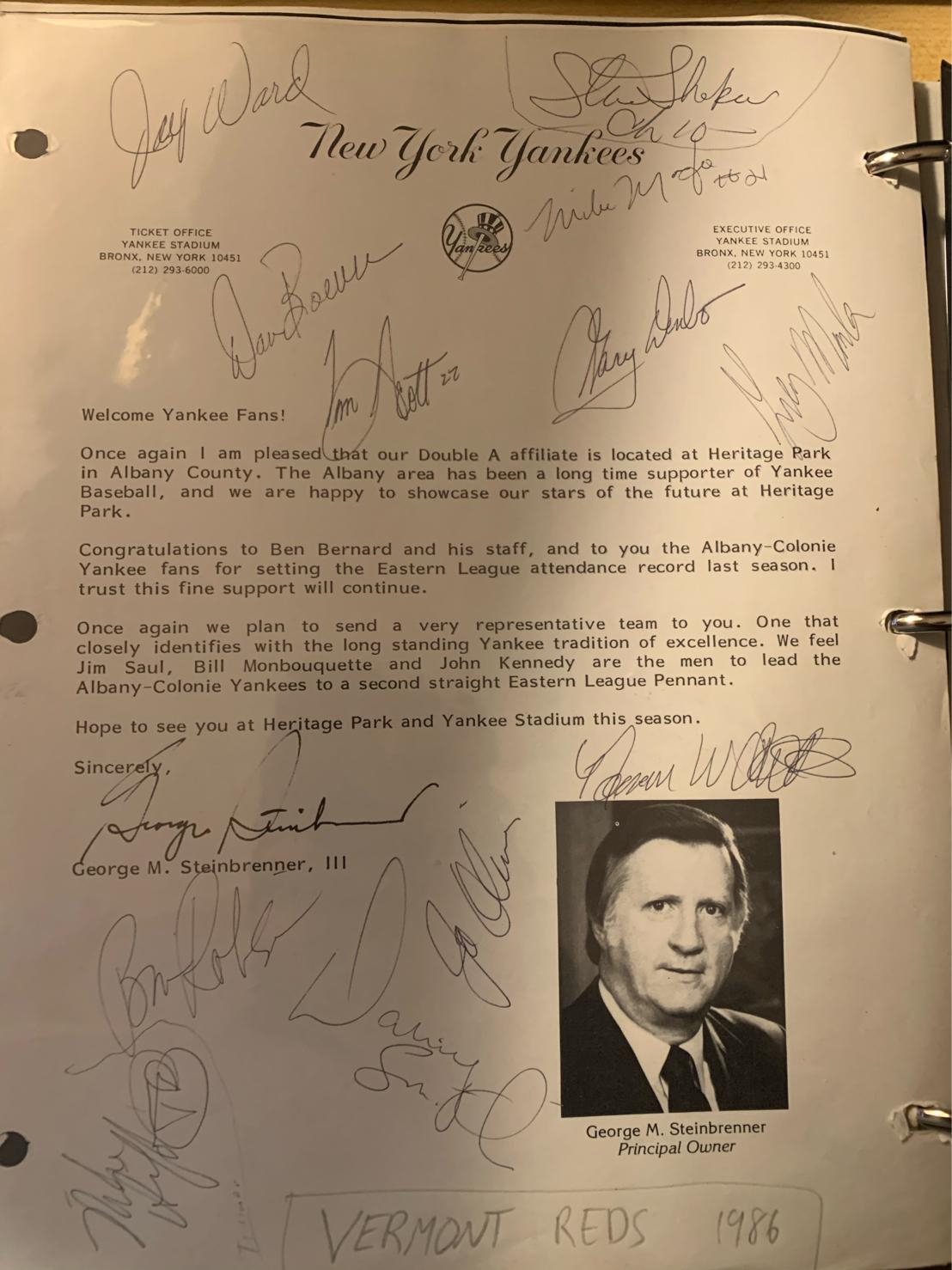 I reached out to Dan on LinkedIn, posting an image of the 34-year old autograph on the social media site. He responded with enthusiasm and a joyful recollection of the Summer of '86. I had asked about chatting for a Golf Range Magazine article and he obliged immediately. How does a minor league ballplayer become a professional in an industry such as golf? Through hard work, skill, and the desire to LOVE WHAT YOU DO.
Boever was signed by the Red in 1983 and rose through the ranks of the organization, reaching the Triple-A level by the end of the decade. Getting farther than 99.9% of those baseball dreamers out there, his career ended due to injury and he was suddenly off to the real world. After selling insurance, working as a district sales manager for a dairy chemical company, and sharing his knowledge of the baseball swing as a hitting instructor for a baseball academy in Florida owned by Hall of Famer, Wade Boggs and Boever's manager in Vermont, Jay Ward, Dan entered his first long drive contest in 1996. He qualified for his first RE/MAX World Long Drive Championship later that summer and met two-time National Long Drive Champion, Art Sellinger. A lunch date between the two men helped opened Boever's eyes to the notion that golf entertainment could be in his future.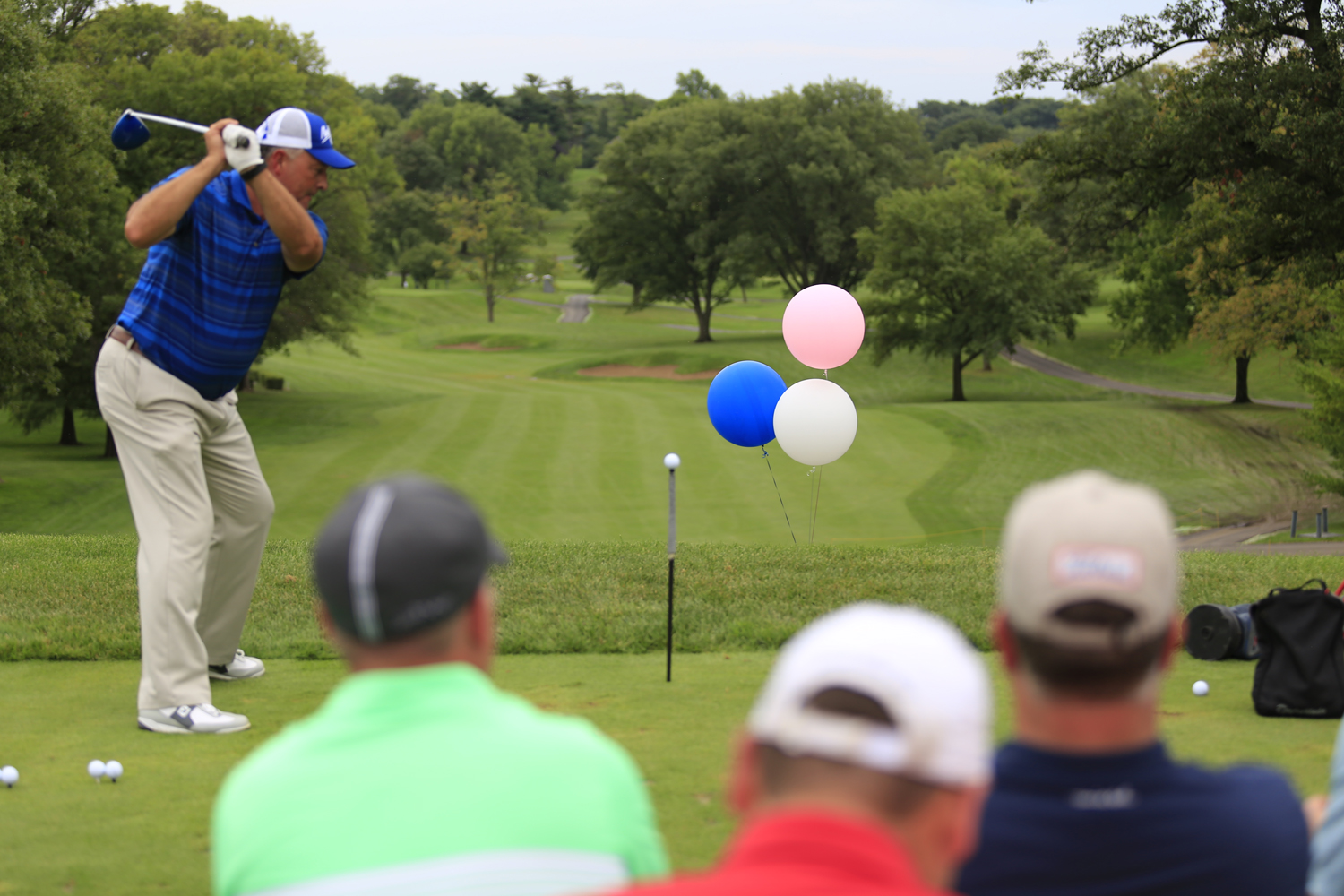 When Boever was about 13 years old, he started playing golf, after watching his dad hit the ball on the local nine-hole course of his Iowa hometown. "I played a lot, all the way through high school. I loved it – I loved playing," Boever reflected back. "When I got to college, of course, I had no money and no time. And then during professional baseball, I had no money and no time." So, from that period from age 18 to age 28, Boever put golf to the side. Interesting for me as a baseball fan, he commented that the only guys who had time for golf were starting pitchers, citing the success of John Smoltz and Greg Maddux. "Position players like me didn't have the time or energy to do that," he added.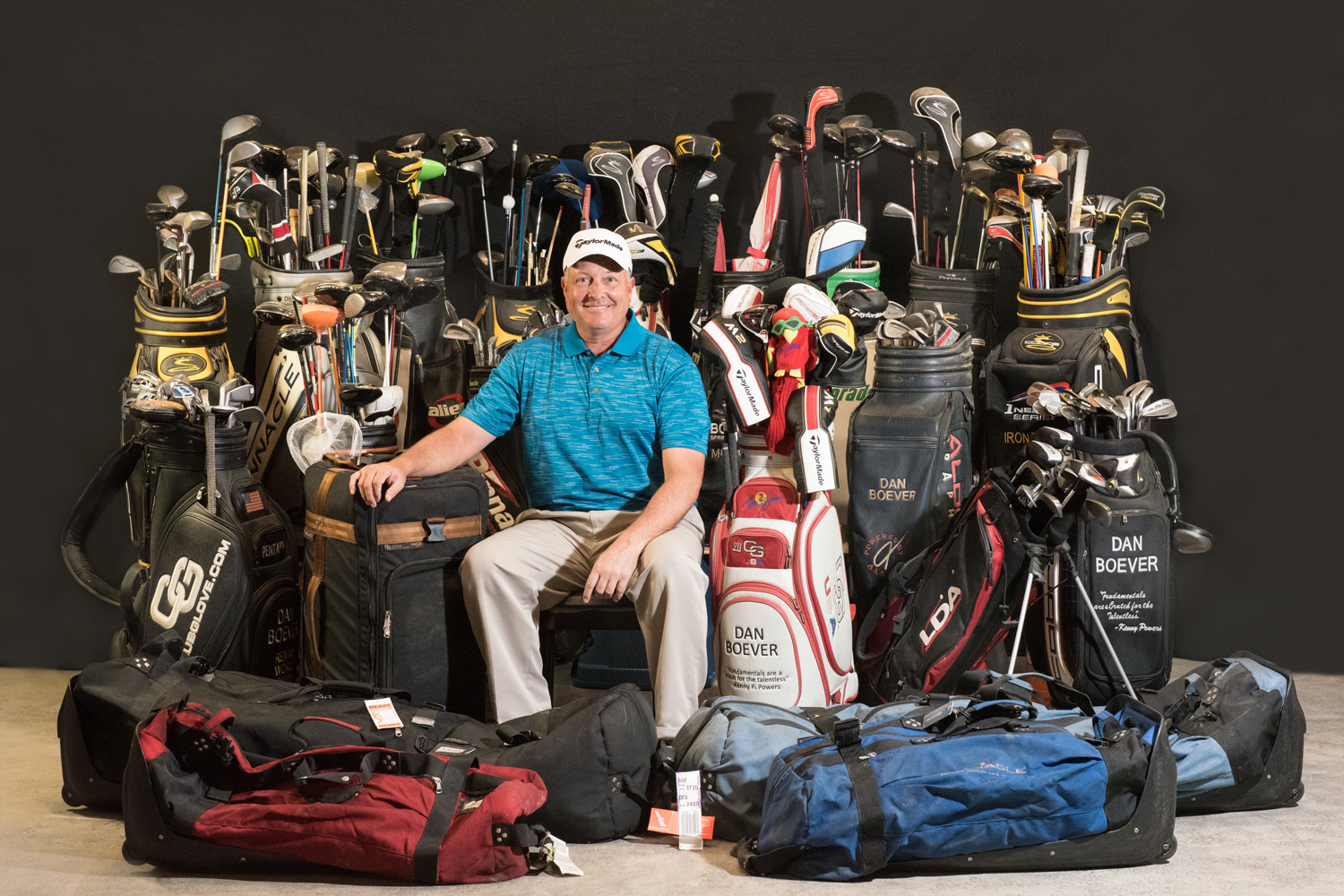 When he got back into golf, he was hitting the ball 60-70 yards beyond his playing partners. He started competing in long drive contests, advancing through qualifiers, and getting to the world finals, facing the best in the business, and winning the senior championship in 2008. Boever did his first golf show in 1997, added about ten more in 1998, increasing the total in 1999, and in 2000, he quit his job. "I had enough business to justify trying to do it full time," he recalled. So, Boever took that leap, "a pretty scary leap", he admits, to go from a company car and insurance, salary, and commission to full-time trick shot artist. Boever pressured Sellinger for some advice and guidance, and he tapped into the knowledge of other trick shot artists. He took notes, that he still has today, and developed a show that he hoped would bring joy to his audience, and audiences to his new business.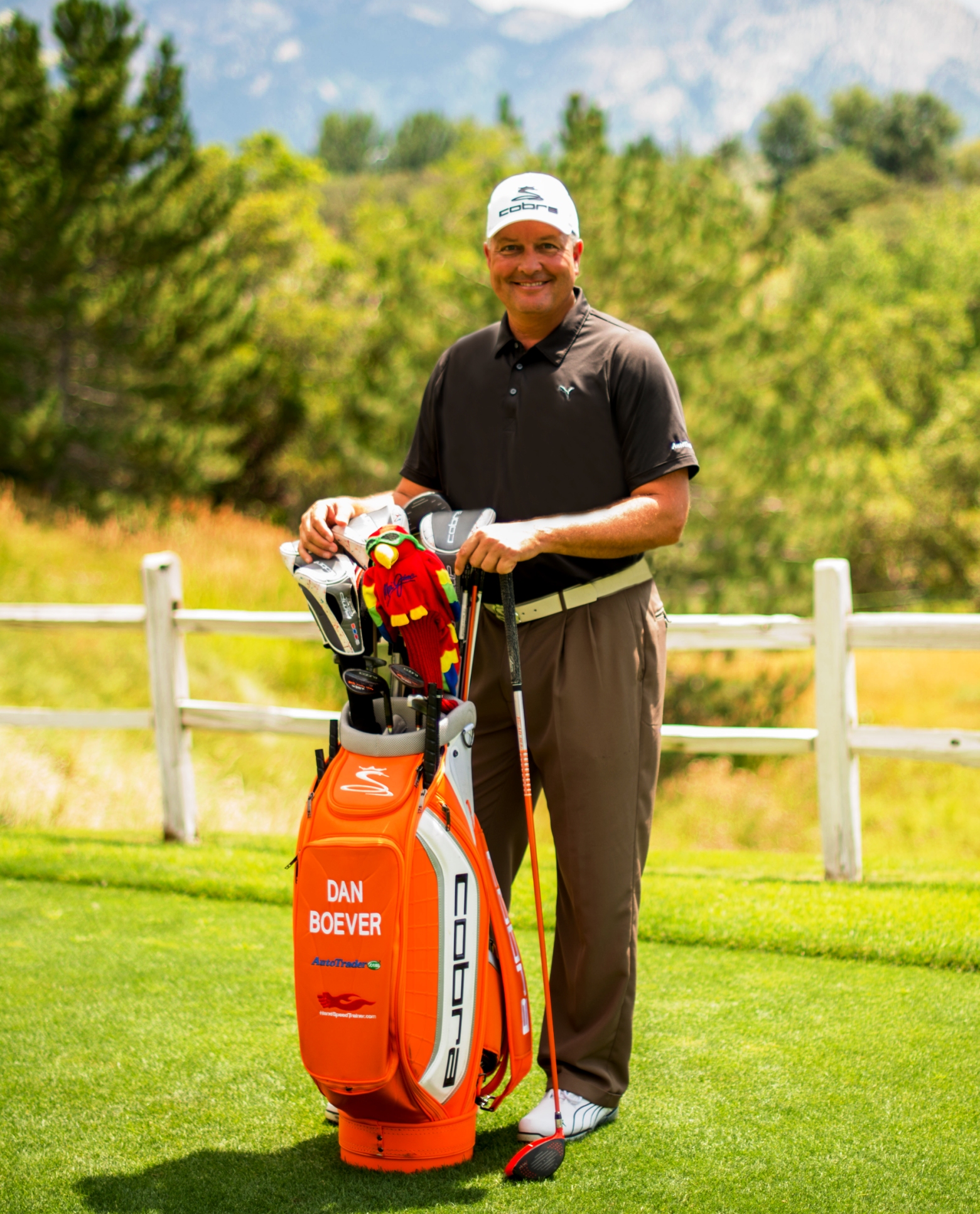 Boever's shows predominantly take place in conjunction with corporate or charitable golf outings, sometimes around PGA Tour events or even adding to the Member-Guest experience at golf clubs across the country. He spends 45 minutes to an hour telling stories and hitting unique shots – 300-yard shots with his putter, shots out of a box or off a high tee, and amazing the crowd with drives hit farther than most of them have witnessed before. Boever's show has evolved over time, his stories becoming as big an attraction as his trick shots themselves. "The difference is – What's your story? What's the setup? Is it funny? Is it clever? What's your spin on that shot? – and what comes out of that?"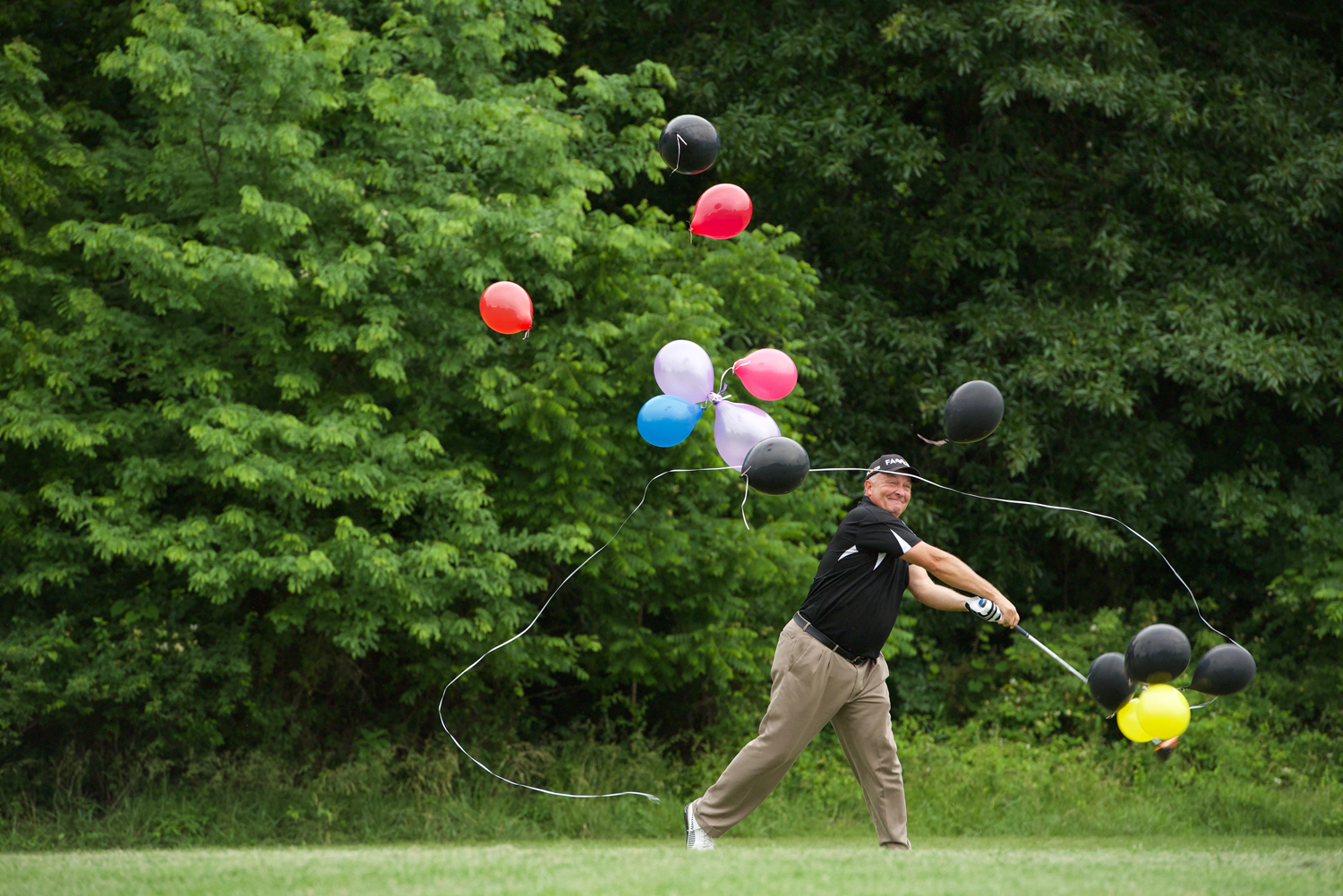 Before he knew it, Boever was doing 40 shows a year, then 50 shows a year, then 60 shows a year. "For the last 15 years I've done 70 or 80 shows every year," he stated. Now he's at over 1,800 shows in a career that the young baseball player couldn't have imagined as he strove to reach his dream of being a Major Leaguer. All these years later, Boever says he has over two hours' worth of material. "All of that just changes and grows over time," he stated. "And plus, my ability to hit these shots has improved. I'm much more accurate than I was early on and much more proficient. The stories I have are much better."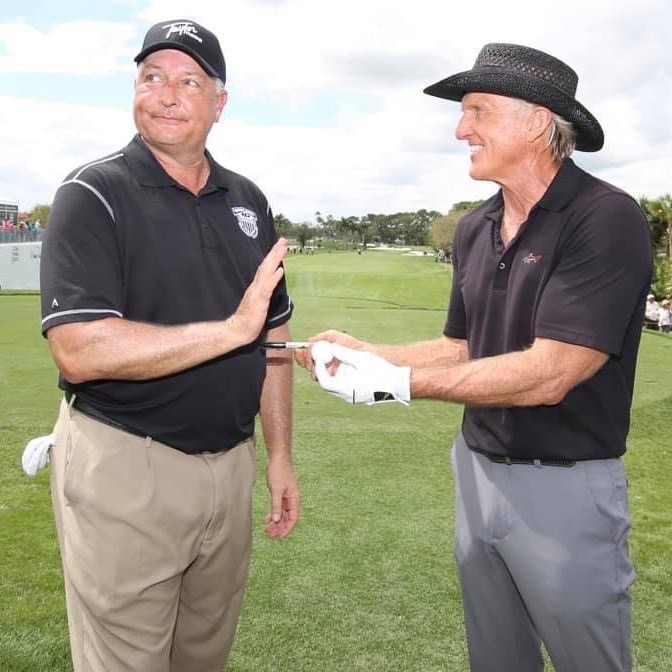 Boever also discussed trips to Iraq and Afghanistan, and the inspiration he gained from such goodwill experiences. He spoke of a recent round of golf he enjoyed with Greg Norman, and he highlighted the fact that his experiences often become content in his shows, adding to the personability of Dan Boever, the man. He says the biggest compliment he can get is usually from a non-golfer who stops to tell him how much fun he or she had watching his show. "I want somebody to sit there who despises golf, but laughs and has a good time, because then I know it's more than just about good shots," Boever shared. During the outings, Boever will usually spend the day on one particular hole and engage the tournament participants, sometimes hitting a driver to a short par-3, or brightening their day in some other way.
You often hear that it is important to 'do what you love'. In my case, I love to write – I love golf – I love being a golf professional and writer. Boever didn't set his sights on being a professional entertainer in the golf industry, but he is bringing joy to thousands of people every year by sharing his skills, his personality, and his story. Getting to baseball's Major Leagues didn't happen for Dan Boever – but in the eyes of the people he entertains each year, he is certainly a big leaguer to them.