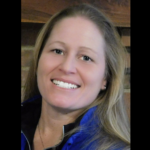 Crystal Morse, the 2019 and 2020 Indiana PGA Section Youth Player Development Award winner, is the PGA Head Professional at The Legends Golf Club in Franklin, Indiana.
Crystal Morse on the importance of implementing programming for young kids:
Our junior golfers are getting younger, as parents seek formal programming for their kids, some as young as three years old. I was hesitant to facilitate programming for this young age group, as I'm sure many other professionals have been. But by utilizing such resources as PGA.Coach, U.S. Kids Golf, LPGA*USGA Girls Golf and First Tee, we put programming in place two years ago and haven't looked back. These resources offer great lesson plan ideas that are easy to follow. I recently started a Pee Wee Jr. League for kids under seven years of age. Working with our regional director, I was able to get the program on the website where they can register, similar to the traditional PGA Jr. League model. In fact, we offered Pee Wee Jr. League last fall and welcomed 15 or 16 kids each week. In these times, more than any other, families are looking for outlets for their kids, and why not engage a three- or four-year old at the golf course and on your practice facility? Whether they're just running and jumping, or actually swinging a golf club, knocking down targets on your range, instilling that desire to participate and be among other kids and ultimately strive to hit that little golf ball can lead to a variety of special things, regardless of how young they are when starting out. As the Site Director for LPGA*USGA Girls Golf, I have more than 40 girls between the ages of three and nine eager to get going in 2021. I'm literally getting several emails per day from parents wanting something for their younger kids. Utilizing those vital resources is how I most-effectively facilitate programming for the under-seven crowd, creating a plan than engages, educates and provides the fun experience that brings them back again.

Crystal Morse on the business impact of implementing programming for young kids:
Getting them involved in formal training at this young age can serve as an effective feeder program to the additional menu of junior golf options offered. It's important to keep it short and sweet – 30 minutes of fun activities with some talk of sportsmanship and respect involved. The more fun you have with the program, the more the kids will get excited and look forward to their time at the golf course and practice range. We warm up with soccer balls and do a lot of throwing, running and jumping to see where the kids are currently, and further gauge their athletic advancement throughout the six-week program. As a TPI-certified instructor, I tend to develop the athlete first and the golfer second. We use a lot of stations on our expansive practice facility to add variety and also space them out. We use games to add to the fun, and before you know it, the 30 minutes are up and they do NOT want to leave. We do teach putting, chipping and full swing to ensure the golf theme is present. These programs are effective in growing PGA Jr. League, providing the on-course experience that is so important, as well as the subsequent educational opportunities we offer throughout their teen years and high school.

If you would like to email the author of this Best Practice directly, please email crystal@thelegendsgolfclub.com.