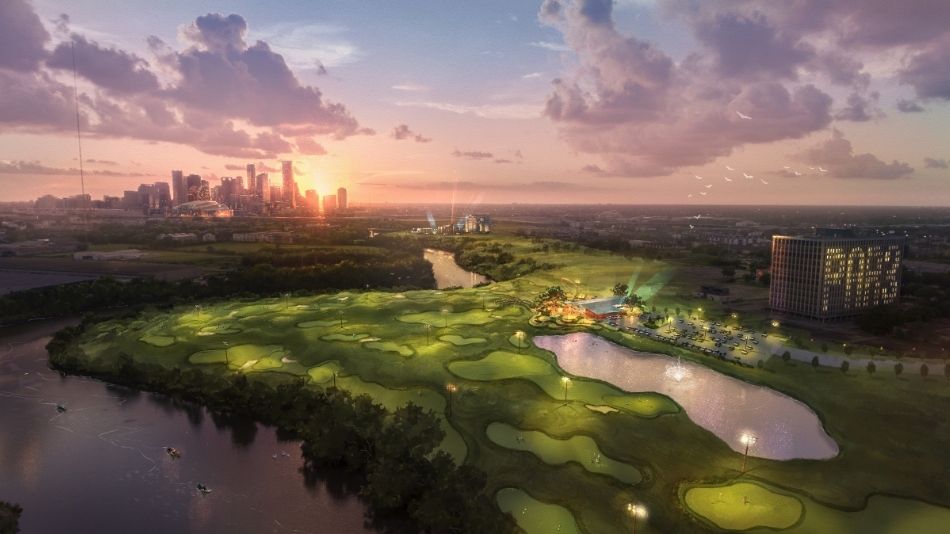 By Richard Humphreys, Golf Course Architecture Magazine
Houston-based development company Midway appointed Smelek Design to incorporate a golfing element into the mixed-use waterfront project, which also includes a restaurant, patio bar, expansive terrace area, gaming spaces and a children's playground.
"The site for East River 9 is an abandoned industrial office complex with frontage along Buffalo Bayou and a spectacular view of the city skyline," said architect Mike Smelek. "The initial conversation centered around the marketability of a nine-hole par-three golf course and what that concept might look like. The consensus was we needed an entertainment venue that would appeal to the broadest range of customers."


"A key element of the golf course project was the inclusion of alternate tee locations so each hole can be played from a different length, angle or elevation. A 300-yard practice range facility will also be built and will be contoured to create an amphitheatre shape with a stage area for small concerts.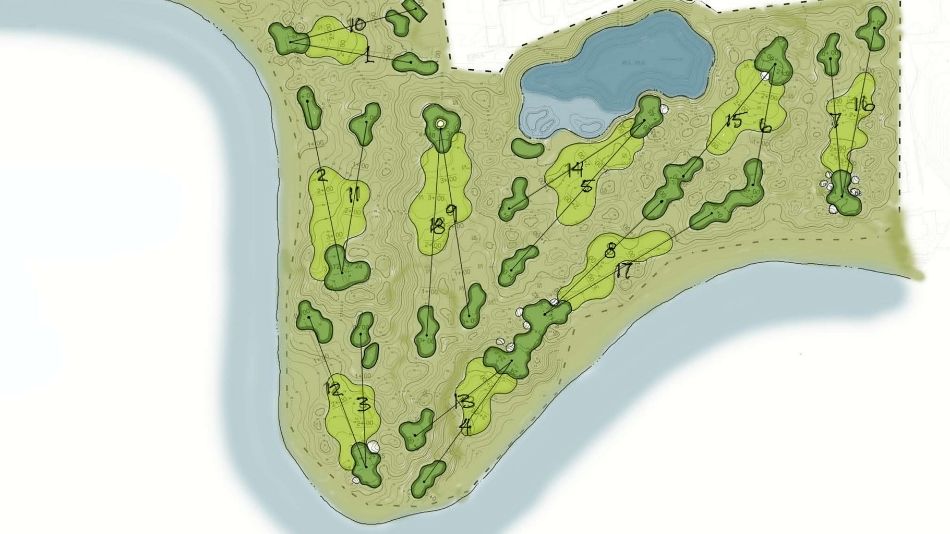 Holes on the par three course range in length from 95 yards to 145. "The overall objective of the golf course is to appeal as a short game golf venue for those who might want to sharpen those skills," said Mike's son and fellow architect Robert Smelek. "Equally important is to attract those who rarely or never play golf, as well as families who might not consider venturing out to a full-length facility."
"The course has been designed with equal emphasis on both the tactical and aesthetic presentation," said Mike Smelek. "The tactical design incorporates a modified version of our 21-point examination criteria, originally developed at the von Hagge, Smelek and Baril firm, which ensures the greatest variety of shot requirements within the limitations of available length. Equally important to the design are the aesthetic considerations, such as the contouring of course features and how the sunlight will interact with them seasonally and at various times of the day. Both, offsite views and views to other holes will add to the visual experience and therefore must be included in the overall aesthetic presentation."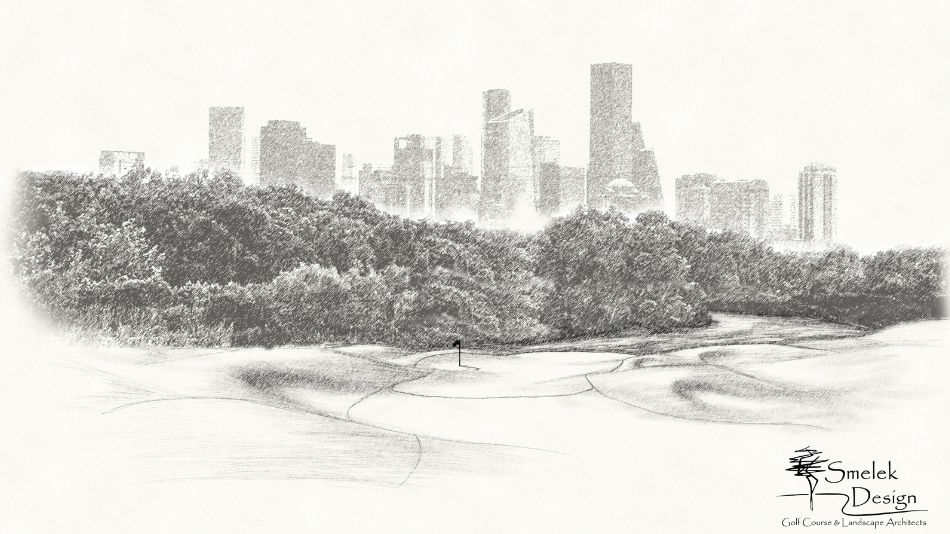 Given its location, the Houston skyline dominates the backdrop on the property, while stadium lights will allow for evening play. "The first and eighth holes are oriented directly toward the city," said Robert Smelek. "We have also included a double green at holes four and eight: the four feet of elevation change from one green to the other will be unique to Houston golf. The ninth green, in full view of the restaurant and patio bar terraces, incorporates a whimsical bunker island in the green which should provide endless entertainment for both golfers and spectators."
Construction of the golf course began in early May 2021 and will be completed in autumn ahead of a spring 2022 opening.