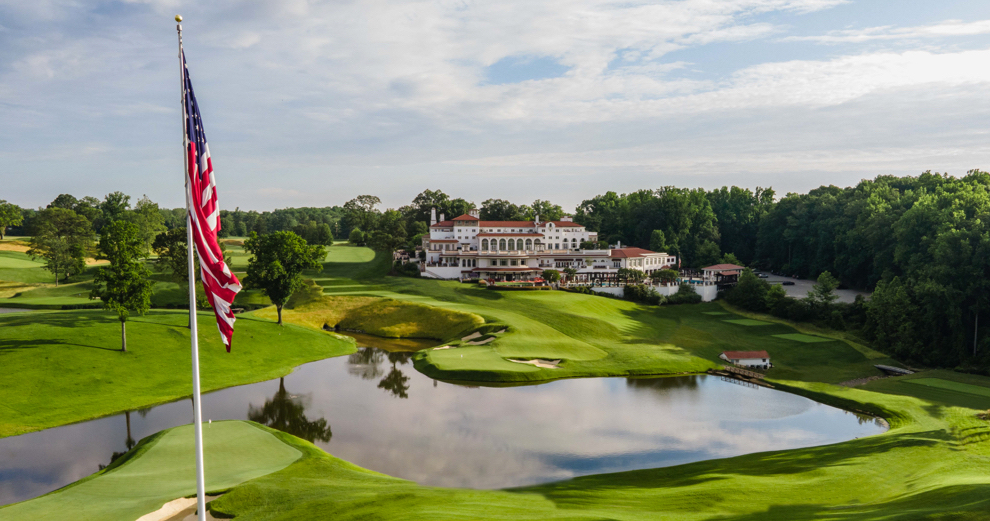 By Vinnie Manginelli, PGA
The state of the game of golf at our public courses and private clubs is strong and healthy, and it's due to the efforts and expertise of PGA Professionals like John Scott Rattan, the PGA Director of Instruction at Congressional Country Club in Bethesda, Maryland.
Rattan, a 2021 Golf Range Association of America (GRAA) Growth of the Game Teaching Professional, is in his 6th season at the storied club just outside of our nation's capital. The Maryland native and former University of Tennessee Volunteer spent a few seasons down the road at Bethesda Country Club before joining the team at Congressional.
After graduating from the University of Tennessee, where he was team captain in 2004 and All-SEC 2nd team that same year, Rattan toiled on the mini tours in pursuit of a playing career. Rattan made his way through the first stage of Tour qualifying school twice and competed in a Nationwide Tour event.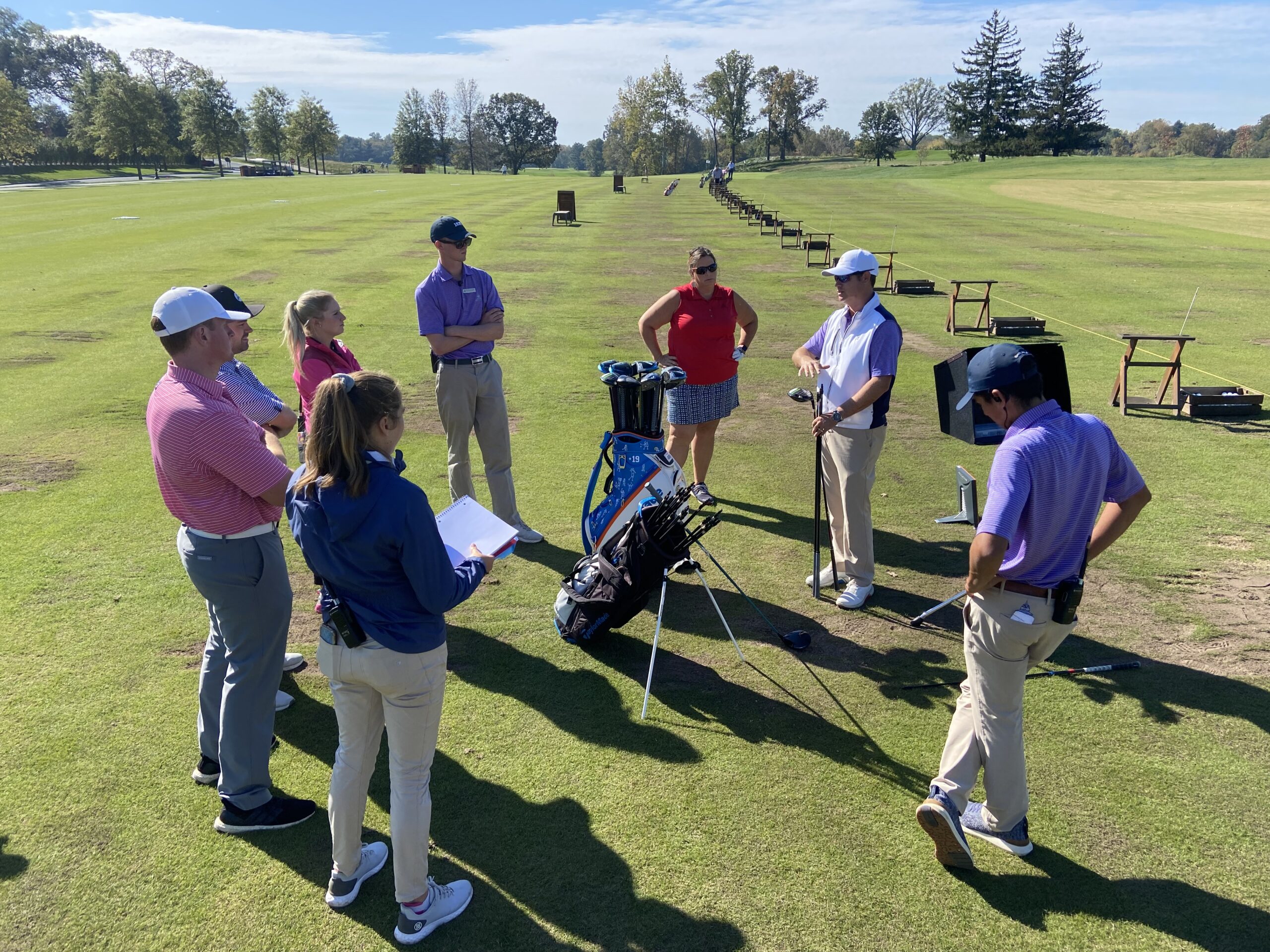 After pursuing his dream of playing the game for a living from 2005 to 2009, Rattan decided his career would be in educating others and growing the game on the lesson tee. Teaching, after all, is in his family, as Rattan's father was a high school history teacher. Rattan would take his knowledge to two major universities in the University of Maryland and then the University of Virginia, teaching as an assistant coach. "We had a lot of great players in both programs," he stated.
Rattan started playing golf when he was very young, though he admits baseball came first, even into high school, where he made the varsity baseball team as a freshman. A solid ballplayer, Rattan understood that he'd only get so far on the diamond, and turned to golf for the long-term.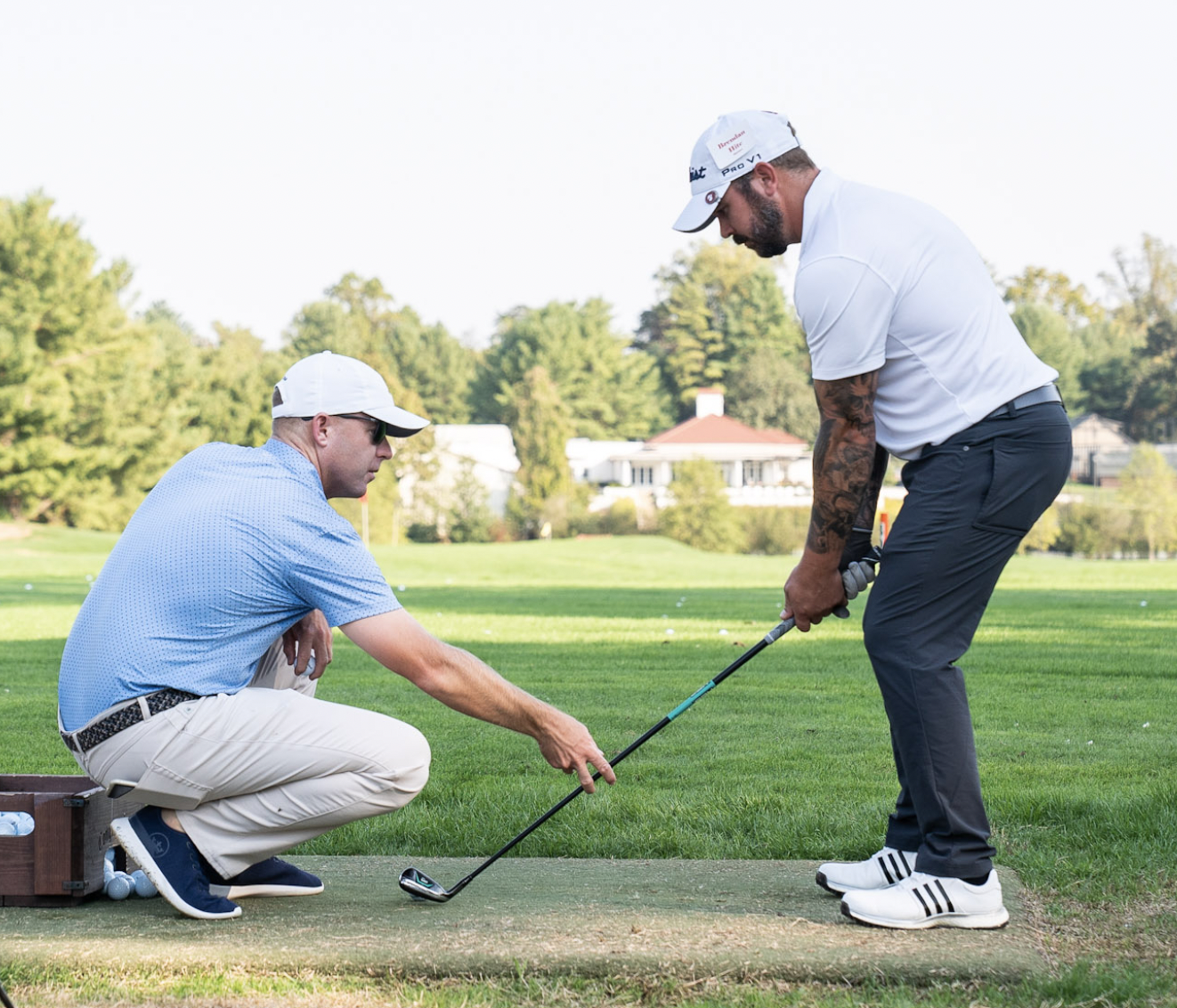 Now at Congressional Country Club, they recently opened a new 8,000 square foot golf performance center with seven indoor-outdoor hitting bays. "My role as PGA Director of Instruction is to help facilitate the player development programs for members of all abilities. We have a great team around us, with Blake Thomas, our PGA Teaching Professional, Stacy Miller-Arndt, the 2016 LPGA National Junior Golf Leader as our junior golf director and Dr. Casey Edwards, the latest addition to our team as our golf performance coach," Rattan detailed. Add to the mix, Lewis Schnauble, PGA, the facility's expert club fitter, Jason Mills, the PGA Head Professional, Jason Epstein the PGA Director of Golf and several PGA Class A and Associate Professionals, and they have quite a team at what is considered one of the premier clubs in the country.
Rattan says he and the team at Congressional create great experiences for their members every day. "We take a very holistic approach to coaching, and hope to bring that mindset to every member, regardless of what their golf performance needs may be," Rattan affirmed.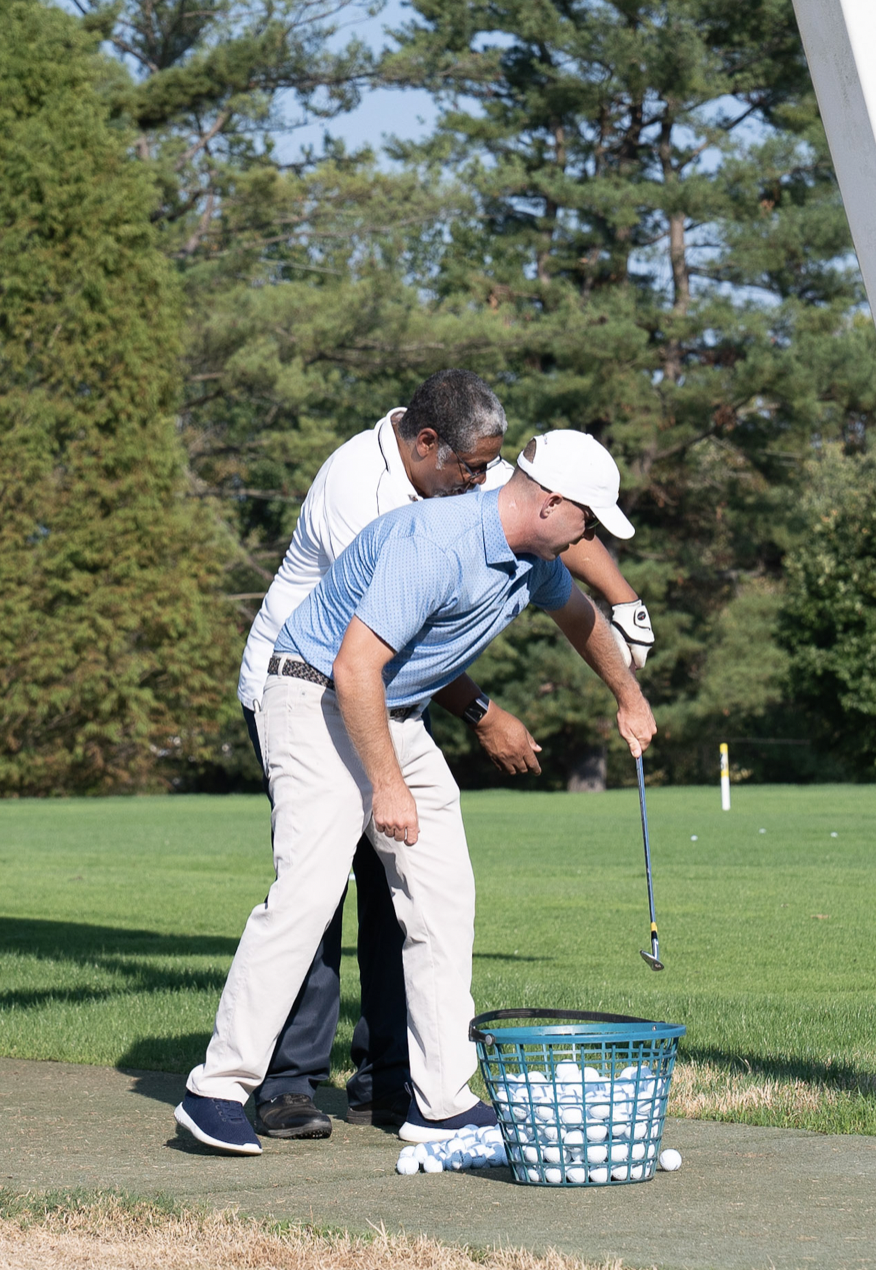 Taking a lesson at Congressional means you're getting a world-class coaching session, regardless of which professional you're seeing. They start kids at three years of age and strive to keep members playing well into their senior years. With all facets of game improvement – instruction, fitness and club fitting – already in-house, the collaboration and communication throughout the professional team is exemplary, and members reap the benefits. "It's just a great environment that we've created over the past few years, in staff, technology and programming. We have something for every student," Rattan stated.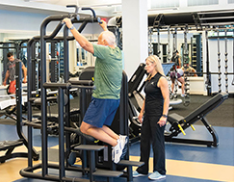 With seven TrackMan units, a Zen Putting Stage with PuttView, SAM PuttLab and two Swing Catalyst Motion Plate systems, they're working with the best technology in the industry, complimenting the expertise of the PGA and LPGA Professional team.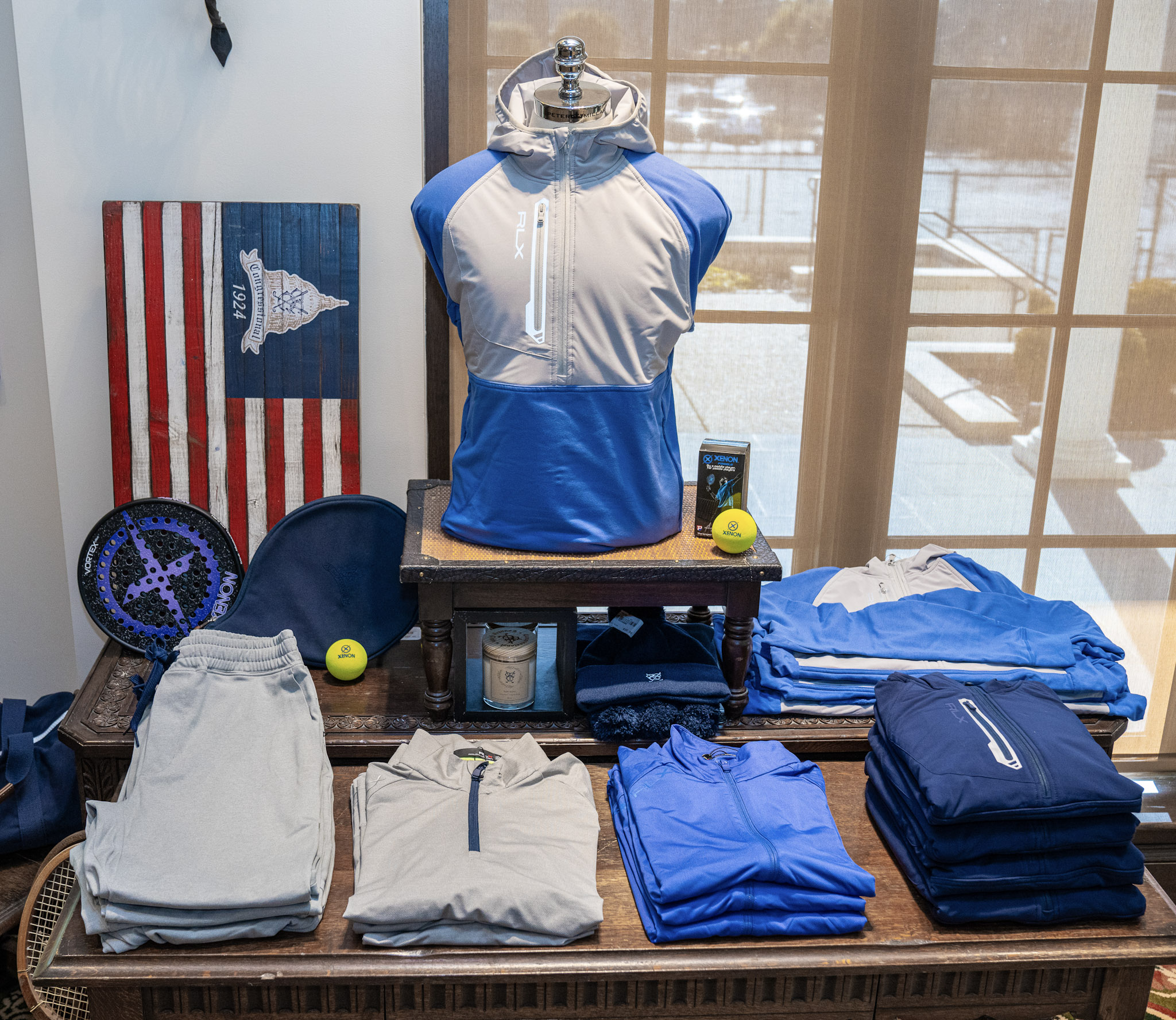 Rattan says that the relationships formed between the coaches and members are the most important part of what they do. Communication between them is vital, and as such, Rattan and his staff create a monthly newsletter they call "Coaching at Congressional." One member of the team will usually go through a swing sequence of a PGA or LPGA Tour professional – they just highlighted In Gee Chun, who won the 2022 KPMG Women's PGA Championship at Congressional earlier this summer. Members can see a swing broken down to better understand why it works, and help determine where their own swing may be hindering their progress.
The emailed publication has specific club fitting and performance pieces and a skill development of the month drill for members to follow at home. They even highlight the successes of their students, like those who recently got into college, won special events at the club, have found success on the pro tours and even what their junior golfers are up to. This monthly communication was Epstein's effort and has been driven by the same teamwork that has helped build the programming in recent years. Members love it and seek out their Congressional coaches for more information.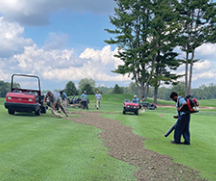 In addition to the new indoor performance center and 37 championship holes of golf (there's an extra hole that is utilized when a hole is closed on either layout), Congressional has some practice facilities that are second to none. Pitching Park is a USGA-spec green that members hit towards from grass areas that encircle it. There is also a short game area that allows members to chip and pitch to the putting and chipping greens from a variety of grasses that mimic what golfers experience on the course. There are also bunkers in this area to help improve their sand play.
"We have an instructional development meeting every month where we talk about everything from the mechanics of the golf swing to the habits of a good coach. We discuss communication and time management and address ways to constantly improve and evolve to present the best possible product to our membership," he concluded. "Part of our ethos as a club is lifelong learning, and that philosophy applies to our golf team, as well. Everyone who comes to Congressional to work is part of an incredible culture of development, for members and themselves."