Thanks to an enthusiastic member response, the current GRAA Operational Survey is yielding timely and reliable stats to guide range operators
BY: DAVID GOULD
In golf's practice-and-learning segment, owners and managers are ever in need of accurate and timely data. As the organization dedicated to gathering and providing it, the GRAA recently went back into the field with a new operations survey. We thank the nearly 600 member facilities who set aside time to fill out our scientific survey document. We used their responses in gathering a cache of new quantitative information to process and share.
To get right to the results, let's take stock of what constitutes a GRAA member range, amenity by amenity. Some 424 survey-takers responded to our question about what amenities they offer and – to show you how green-grass our GRAA membership tends to be – no fewer than 87 percent said their range has natural turf on at least some of its hitting space. Likewise, 86 percent said their range had a grass putting green and 82 percent said theirs had a short game practice area. No less than 38 percent claimed to have "multiple tee areas." Generally they were indicating that their range was double-ended. The amenity we called a Private Teaching Area drew a 53 percent affirmative response. Somewhat surprisingly, a 24 percent segment listed Lighting for Night Use as part of what they could offer the practicing golfer. Data published last year by the GRAA showed high potential for added revenue if lights could be added, and that motivator seems to have been heeded.
One of the best glimpses you can get into the mindset of range owners comes from asking them what they don't offer the customer but wish they did or could. Our respondents spread their answers across a wide array of wish-list items. The three that each received 50 or more checkmarks (out of 591 total) were Covered Hitting Areas (with 81 respondents saying this was an important missing piece), a bona fide Short Course (cited by 63 respondents) and one or more Launch Monitors (with 60 respondents saying such equipment would make a valuable addition). Coming in a close fourth for this question was another creature-comfort feature, Heated Bays.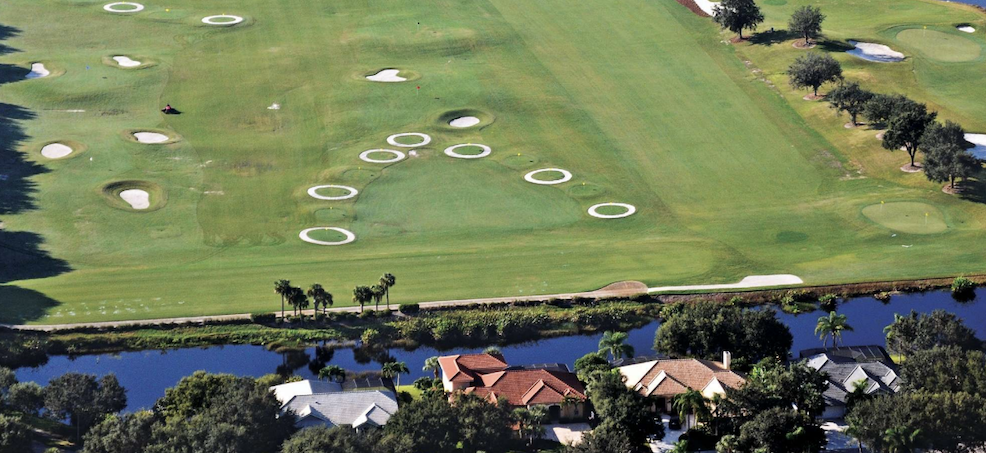 That said, the prevalence of ball flight monitors or launch monitors continues to grow at a steady clip. Of the 591 ranges that sent back completed surveys, 210 of them – or 36 percent – said they have this kind of equipment as part of what they offer. Brand preference was asked in a follow-up question, with scattered results that show no true dominance of the category. Seven different makers were in use at 20 or more of the surveyed ranges. FlightScope made the best showing with 72 respondents, followed by TrackMan at 48 and V1 Sports at 39.
On the clubfitting front, respondents provided both quantitative and write-in answers. We always like to ask serious teaching professionals how they handle the revenue aspect of their fitting activity. In this survey we worded the question thusly: Does your range facility charge a clubfitting service/labor fee? The three possible answers were yes, no and "Only if the clubs are not purchased." Among the 413 answers, 28 percent said yes, they do charge, 37 percent said no and 35 said their customers only had to pay a straight fee if they decline to make a club purchase as a result of the fitting session.
Overall, some 71 percent of survey-takers answered yes to the question of whether their range facility offered clubfitting services. Only 13 percent said no, while the other 16 percent left this question blank. It was interesting to see how many equipment makers were represented via their fitting carts on the ranges of our GRAA members. Brands like Titleist, PING, Callaway and TaylorMade, it's no surprise, show extremely deep penetration into this service-driven end of the golf gear business. What's further impressive is seeing that 90 Cobra fitting carts are on-site at these 591 facilities, along with 58 Cleveland carts and 62 bearing the Adams brand. This is a testament to the depth of the industry's commitment to get precision-fitted woods and irons into golfers' hands. When a customer asks to be fitted, he or she will get a chance to hit clubs made by multiple vendors.
One of the industry's quiet revenue streams is club repair. The respondents to this survey turn out to be impressively active in the repair end of the business. The vast majority offer a generous menu of services, with 262 of our 591 ranges indicating they do re-shafting and 239 saying their shops handle loft and lie adjustments. The mainstay of this revenue area, regripping, is a service performed at 358 of the ranges that took part in the survey. It's worth noting that about one-fourth of the facilities that regrip clubs reported gross revenue from re-gripping of $5,000 or more.
As more and better data gets accumulated via GRAA proprietary re – search – along with partnered projects we will conduct going forward – the cost side of range operations will get some needed attention. Like any de partment of a golf operation, the range or learning center performs best when it's got a discrete profit-and-loss statement that management can use as a guide or even a personnel motivator. Within this 2013 Operational Survey, there are blocks of data relating to capital improvements, rotating stock and other baseline expenditures. Look for a future installment of our Range Research column to dig into those numbers and provide a snapshot report of how leading operators oversee the spend and quality levels these re-stock decisions entail.