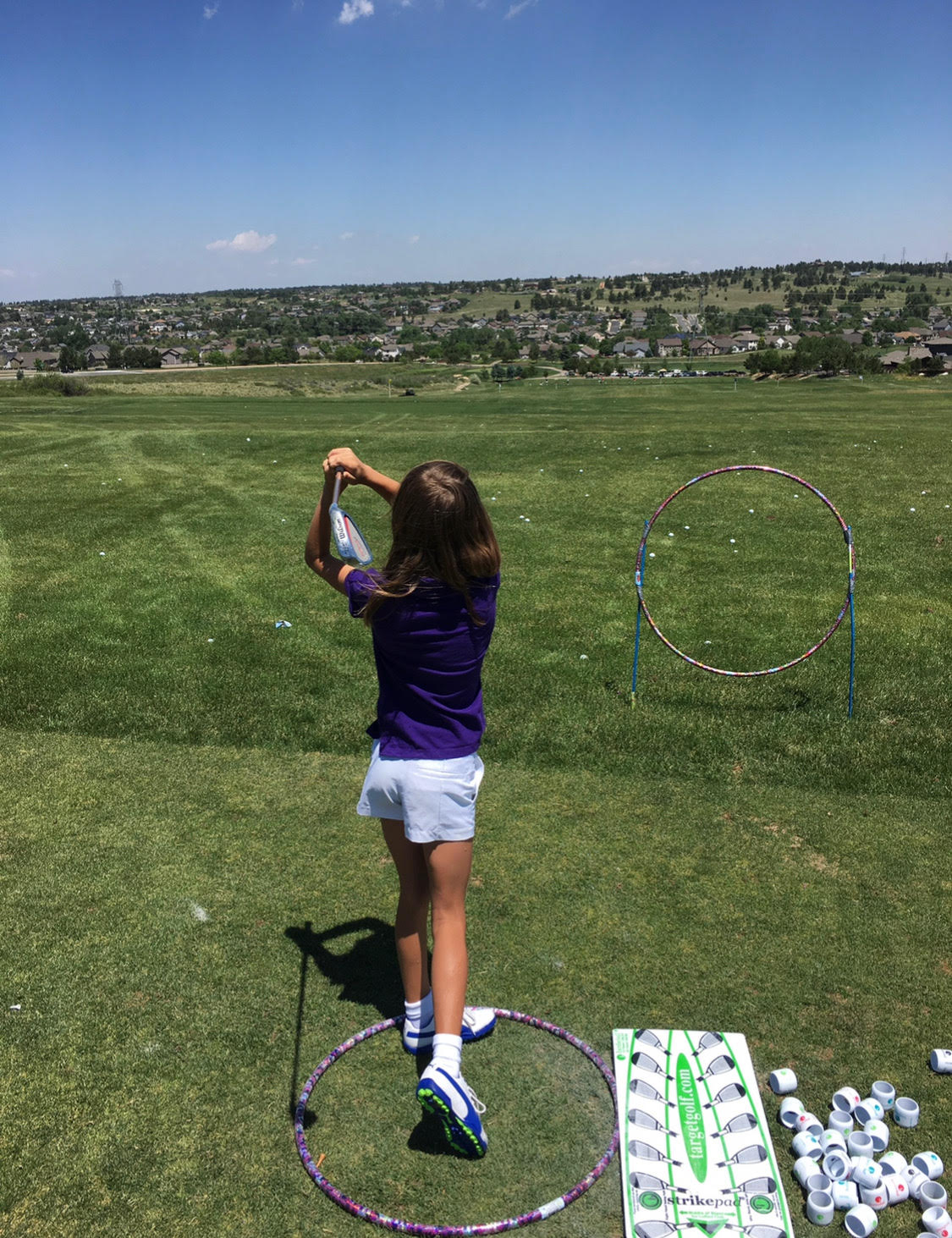 By Vinnie Manginelli, PGA
Golf is a changing industry in an ever-changing world; and as such, it is important for PGA Professionals to be able to adapt as needed to serve members and clientele in a variety of ways. When COVID hit back in the spring, many golf professionals saw their retail operations shut down and their lesson tees empty. Dustin Miller, the PGA Director of Instruction at Black Bear Golf Club and Blackstone Country Club, in Parker, Colorado, recognized a captive audience to whom he could market his golf instruction services in a new way, and he took steps to create opportunities for them to learn the game of golf in an engaging group environment – the kids refer to it as gym class!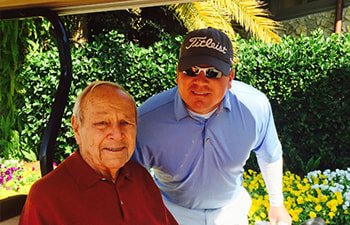 Miller reflected on the old days of welcoming groups of kids to your summer camps – some who may have played the game before – still others who hadn't. "So, we have this audience of kids in our program for five or six weeks out of the summer – we need to carry this forward and keep going through the fall," Miller remarked. The challenge was always how to retain these prospective golfers throughout the year, finding ways to engage them through instruction, competition, and most importantly – fun.
Miller commented that this year was the perfect scenario with so many kids having more time, as they are remote learning due to the COVID-19 pandemic. Most young people across the country have been relegated to their homes rather than their classrooms and Miller understood there was an opportunity to create a program that would not only get the kids out of the house, making mom and dad very happy, but would also enable them to satisfy the physical education requirements of their schools, if needed.
"We have advertised with some of our local schools, inviting them over for an hour to an hour and a half a couple of days per week," Miller explained. "We [told them] we would love to have them and would put together a developmental golf program for them."

As of this current fall semester, Miller and his team, including PGA Teaching Professional, Scott Walter, welcome 65-80 local students on a weekly basis, split among several sessions. This group is learning a new sport, satisfying school curriculum, and most importantly, enjoying the camaraderie of others while out in the open air. "They're going to be on with us all winter long indoors, doing drills. Our TPI instructor, Ray Bikulcius, handles the physical training aspect of it," Miller boasted. Included in the agenda with be stretching and mobility exercises that help with one's golf game and also carry over to the many other activities that 10-17-year-old kids engage in daily. "It's become a really great program."
Demonstrating Miller's forward-thinking, he actually reached out to his local school district prior to the pandemic, realizing that there is an opportunity to not only engage a vital demographic that every club should be seeking, juniors, but he understood that he had a product that would be different, innovative, and just might pique the interest of some kids who don't get much out of the traditional gym class curriculum.
"The majority of them have played, and some of them haven't," Miller adds. "That's what we're trying to do – reach out to kids who may not usually get into a camp, and maybe they'll get a little bit of the bug [for golf]. It's a good way to keep golf out in the forefront, not just having it in the summer, but keeping it going throughout the year."

Miller highlighted the indoor space he has available and commented on the added revenue that could be attained through year-round engagement with juniors. When the weather is conducive, Miller holds his sessions outdoors. However, the sessions don't stop because of Mother Nature, as the sessions move into the Black Bear Performance Center.
With so many clubs offering after-school programs, it's rather intelligent to create programs during school as well, when most club's practice facilities and short game areas can better accommodate small groups of junior golfers. Payments are set up through each family, eliminating the red tape that dealing with the school district might incur. "We have it set up as a monthly program," Miller stated. "I didn't want to require them to do a contract of three months or six months," Miller says kids can opt out when the month is over, but he brags that his retention rate with this initial group of students is high, showing promise that the year-round engagement will be a catalyst to huge growth in his junior golf program in 2021. "We feel like if we have them there, we're going to have a well-run program that will make them want to continue," Miller opined on the possibilities for the future. "That's the key – just having it super organized and fun, but they're also going to get a lot better."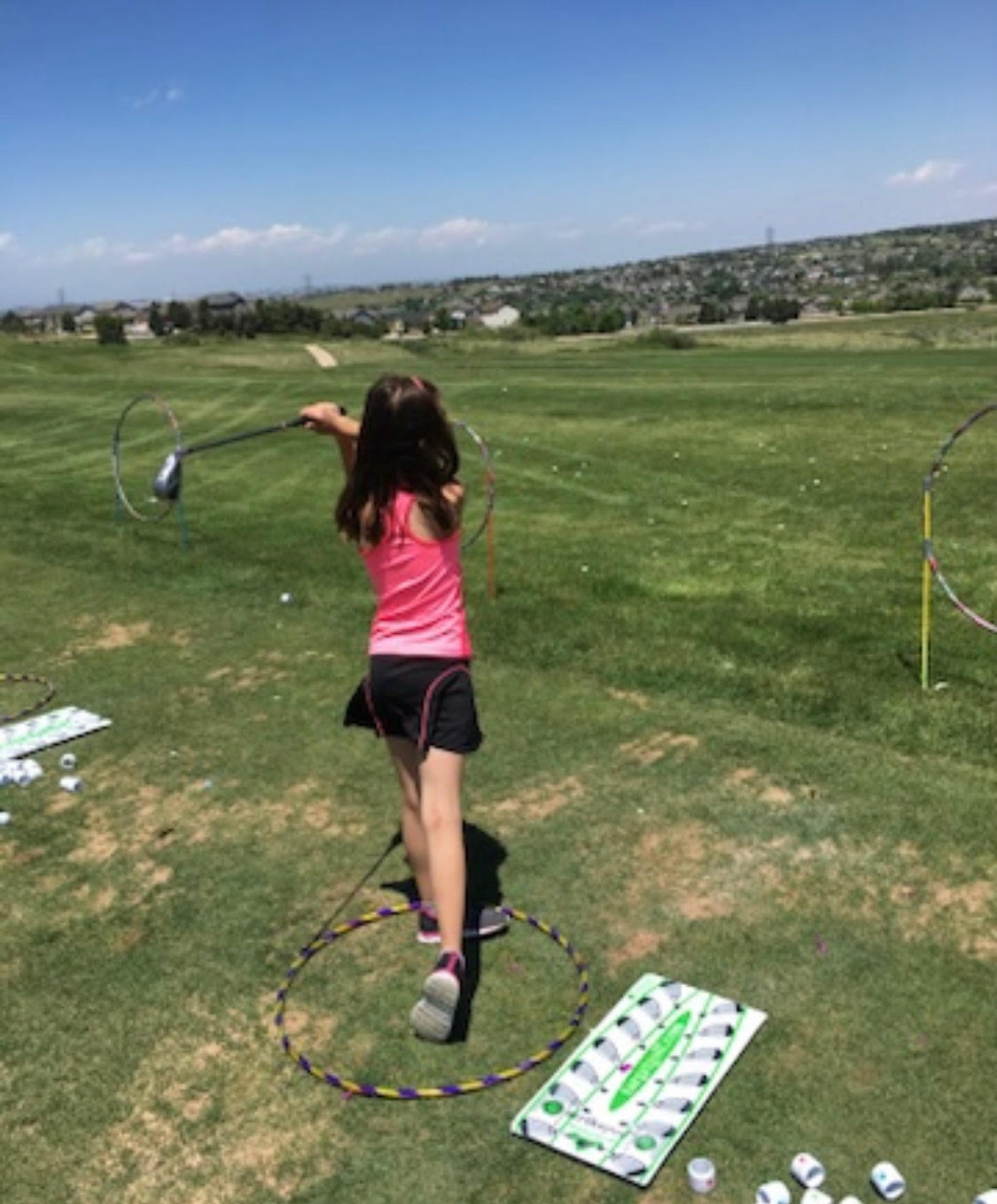 All social distancing and health and wellness measures are ensured and Miller and his team adhere to all CDC requirements, further proving what we've heard a lot this year – that golf is an ideal activity during these uncertain times of COVID.
All feedback received has been great according to Miller – it's given the kids a new outlet, especially when the status of other sports is up in the air. It also gives those kids who do play further instruction, piggybacking on what they learned in his summer sessions. "We wanted to implement something to where we had a continuing program year-round. This year has been amazing for the golf business – why not try to capitalize on an already-busy year and see if we can continue while we still have a huge interest in everything that we offer?"
Miller's efforts are further confirmation that thinking differently than in the past can lead to some pretty special successes. The long-term effect of Miller's school sessions is yet to be determined, but he is generating revenue through a completely new means, growing his junior program, and offering local youth the opportunity to improve their skills or discover a new sport – sounds like the complete package to me.
For more information on Dustin Miller's player development programming, log on to www.dustinmillergolf.com.