By Vinnie Manginelli, PGA
Growing the game of golf and increasing participation in the sport is most often facilitated at green grass golf courses and stand-alone ranges across the country. However, many of the programs and promotions that generate interest in golf are created and marketed through the PGA of America, USGA, or the many allied golf associations that collaborate with a common goal. PGA Professional, Tess Goudy has worked at the Iowa PGA Section office for almost two decades. During her early days, she focused primarily on communications, boosting interest through website design and newsletter creation and distribution.

Now twenty years later, Goudy is the Assistant Executive Director and Junior Golf Director and was the 2019 PGA Iowa Section Golf Professional of the Year. Earning such a prestigious award means the programs that Goudy has implemented have been impactful, requiring intuition, ingenuity, and collaboration.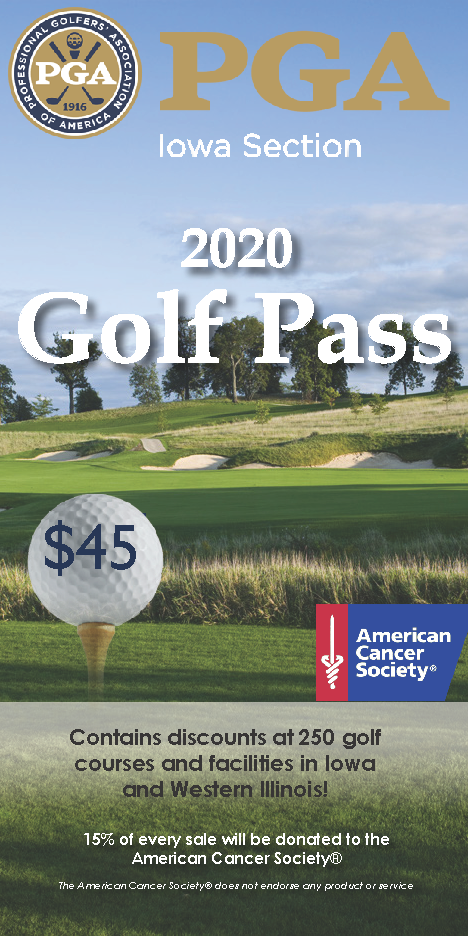 One of the first projects Tess Goudy ever worked on as Communications Director was a golf card program that incentivized playing, increasing play across the state of Iowa. The Iowa PGA Golf Pass is a discount booklet that consumers can buy that enables them to get deals like Buy one greens fee, get another free or Free greens fee with the purchase of a cart. The booklet, which is now offered in an electronic version, is filled with offers from PGA Professionals and non-PGA facilities throughout Iowa. "That was one of the main things I did the first year or two and I created that program from scratch, which is one of the things that I'm pretty proud of. It's still a very high revenue-producer for us here in the Iowa Section," Goudy explained proudly. "We have over 250 facilities on the program out of the roughly 400 facilities in the section." Goudy and the Iowa Section are fortunate to have such an enthusiastic and dedicated group of golf professionals aiding in their efforts to increase play and grow the game, while recognizing that the more successful programs like this one are at a section level, the more lucrative it is for each and every participating facility.
As proud as she is of her efforts in starting this program as a newcomer in the section office, Goudy admits that there are many other individuals who have helped "take it to new heights" over the years. One big enhancement was implemented by former Iowa Section Executive Director, Troy Christensen. He developed an affiliate program as part of the Golf Pass program. This revenue-sharing aspect to the program enables section professionals to provide a discount code to consumers that reduces the cost from $45 to $35 and also allows the supporting professional to earn half of the sales price, in this case $17.50. "That really took it to new heights because now our PGA Professionals are promoting that program to their consumers which we were not reaching and they're getting a revenue-sharing portion in return," Goudy detailed.

When the program first started, revenues were regularly a few thousand dollars per year. Now, after almost two decades and a few dynamic enhancements, annual revenues are over $100K. The Iowa Section has also implemented a philanthropic facet to the Iowa PGA Golf Pass by donating 15% of gross revenues to the American Cancer Society, which at one time, facilitated a similar golf card program throughout the state. Since that program was discontinued, the section has partnered with the organization in the sharing of consumer data and promotion of the Iowa PGA's program. Goudy hopes to continue to add facilities to the program, increasing the value of participation for consumers and professionals, as well. They market the program at local golf shows, at section facilities, through email and social media, and on the Iowa Section website.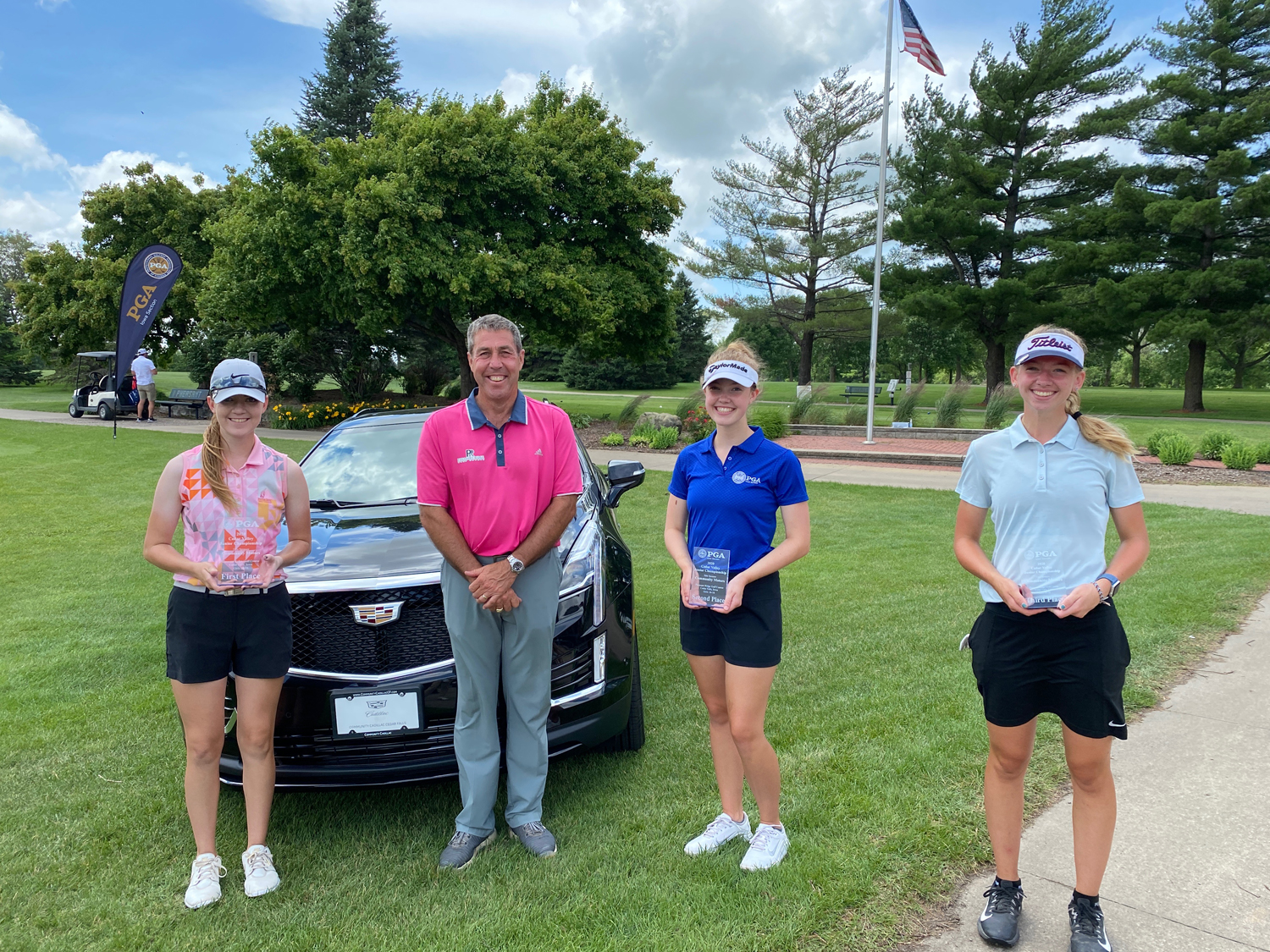 A second and just as effective collaborative effort within the Iowa PGA Section takes place in the facilitation and administration of junior golf tournaments. With almost one hundred junior events annually and 800 young participants throughout the Iowa Section, Goudy's role as Junior Golf Director has certainly grown and assumed greater importance. "We are not on-site for every tournament," Goudy stated. So, through a partner-program implemented several years ago, tournament administration duties are often handled by the host facility. Using BlueGolf, all tournament entries come through Goudy's office and she and her team organize the tee times and pairings. "We do everything the same for all of our tournaments. I'd say probably 60% of them are partner-program host events where we give the host PGA Professional access to the system to print scorecards and put hole-by-hole scores into the system and they administer the tournament on-site without us. They are in charge of monitoring pace of play, awards, scoring, and all of that stuff," Goudy detailed.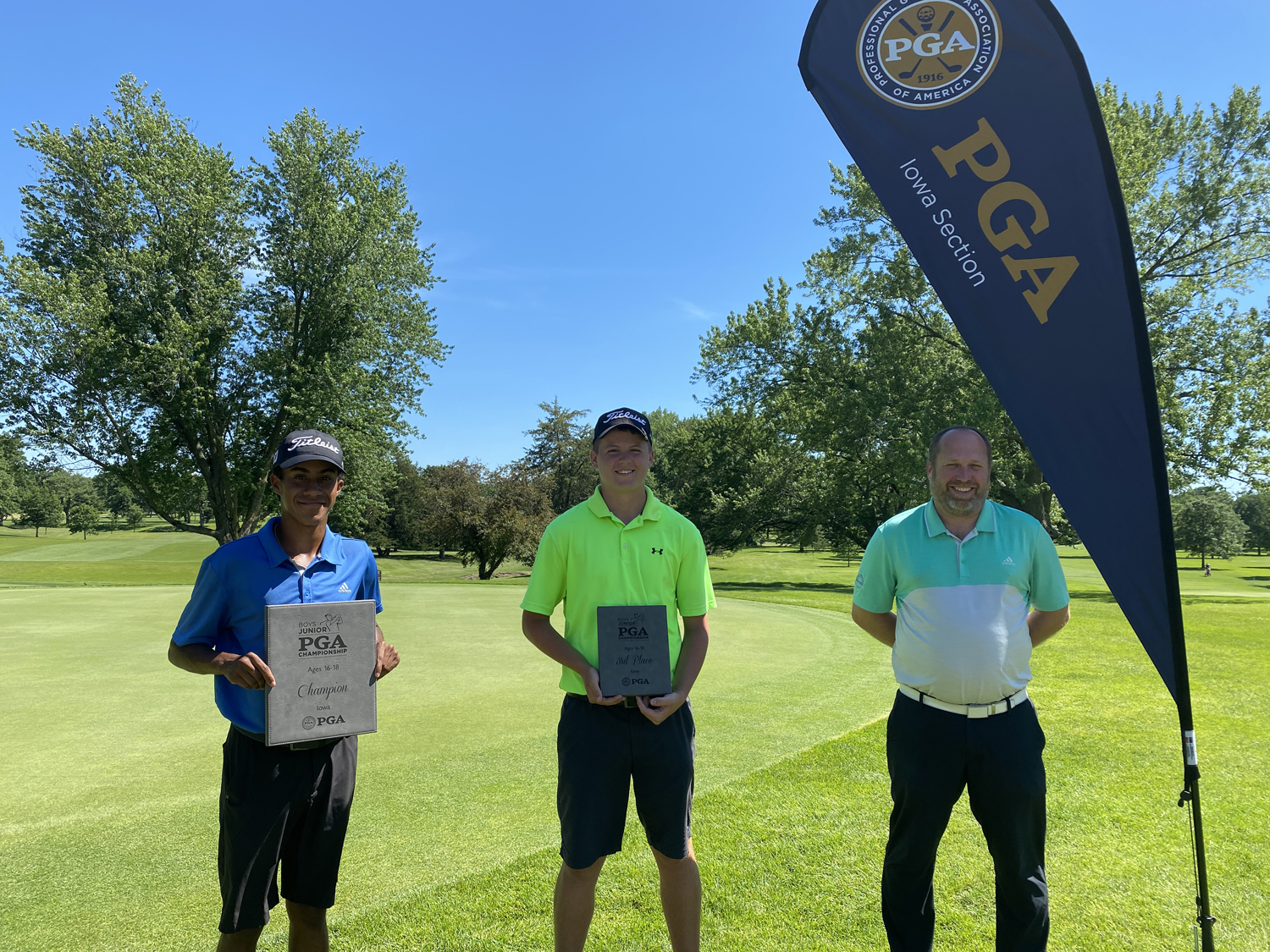 In these cases, the section office keeps a small portion of entry fees to cover processing and staff administrative expenses. The host facility earns the bulk of the revenues that stem from the event. For those tournaments for which Goudy and her staff are on-site, managing all the various steps just mentioned, the revenue sharing structure is simply reversed, with a small portion going to the host club, and the section office receiving the lion's share of the revenue.

Through this collaborative effort, they have doubled the number of junior golf events over the past ten years and have increased the number of junior golfers exponentially. This partnership continues to provide an added revenue opportunity for many Iowa professionals and also gives them a chance to show off their facilities. It also allows Goudy and her staff to remain in the office on many days so other work can get done. This program, as well as the Iowa PGA Golf Pass revenue sharing program, has helped many dedicated Iowa PGA Professionals earn additional revenues during the vital summer months. It makes the section more attractive to PGA Professionals across the country and demonstrates the benefits that can be gained through innovation and collaboration. With so many junior golfers playing these days, all of the Iowa courses and clubs are seeing increased junior play and family golf as well, both having the potential to boost sales and revenues in multiple areas of a golf facility.