Colby Cowan, the Utah PGA Section president, 2013 Section Bill Strausbaugh Award Winner, 2008 Section Merchandiser of the Year for Public Facilities, 2004 Section Horton Smith Award winner, and a Nike Golf Swoosh Elite Staff member, is the PGA director of golf operations for St. George, Utah.
Colby Cowan on the importance of combining a golf fair with a demo day:
Each year the City of St. George hosts a "St. George Golf Fair & Demo Day." We bring in all the major vendors and allow them to promote their products. At the same time, we use this opportunity to get information to all golfers in our area. We give our Junior Association of Golfers (JAG), leagues, instruction, and other groups the opportunity to promote themselves during this event. We do a JAG fundraiser through sale of baked goods and drinks. We also bring in a local radio station to do a live remote show and do drawings throughout the day. In order to enter the drawing for prizes, each person must leave their phone number and email address; this year that totaled 138 new emails. This way, we can follow up with them to see if they have any equipment or program questions.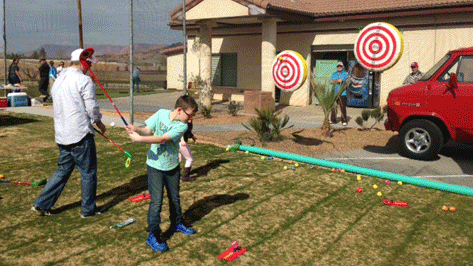 Colby Cowan on the business impact of combining a golf fair with a demo day:
Through a major advertising push, we reach out to areas outside of St. George to try and reach new golfers. The push was vital, because we quickly saw this day as a chance to remind our residents and non-residents alike about the great promotions and programs in place at the city golf courses. With so many options out there, it was a good way to bring everyone together and directly speak about our facilities. The first year we had more than 350 people attend and this year more than 500 showed up. There is no entry fee, as we are lucky to be a budgeted event as of the city of St. George. The greatest impact we have witnessed was through our JAG program. Our junior association is one of the best in the state, of which we are very proud. Many parents bring their kids out to see what is happening, and last year we gained 40-50 participants because of this additional opportunity to be exposed to the program. We will set up SNAG Golf equipment for the young kids, and they take an instant liking to it. We have also experienced an increased interest in golf lessons. This has been a great time for our Get Golf Ready programs and for us to offer private lesson packages to our guests. We offer free lessons during the day and it has been a great time for our teaching staff to meet new potential students. Last year's fair produced 20 additional Get Golf Ready participants.
If you would like to email the author of this Best Practice directly, please email colby.cowan@sgcity.org