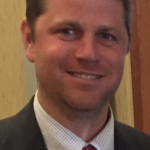 Cody Cable is the PGA Director of Golf at the Tennessee National Golf Club in Knoxville, Tennessee.
Cody Cable on the importance of adding amenities on the range for unexpected rewards:
Fall Saturdays in the South is a religion. It's football over everything else. Golf courses empty, shops deserted, weddings frowned upon, and the uniting of a congregation happening in stadiums for home games and at home for road games. Or so we thought. We've had a wild, unexpected, and frankly stunning development here at Tennessee National in the last year. It was one we never saw coming, and one that speaks to the power of the right amenities in the right place at your facility. The watch party has been moved, here at least — from stadiums, restaurants, and people's houses — to our driving range. That's a sentence I never thought I'd write.

Cody Cable on the business impact of adding amenities on the range for unexpected rewards:
When new owners took over this property – which includes a marina, a housing community, a resort, and more – at the start of 2021, they wanted to enhance the golf facility's amenities. A new clubhouse is forthcoming, but before that they wanted to beef up our driving range. Ten bays containing Toptracer Range were installed, along with restaurant seating, and TVs showing all the big games. We then added a place for food and drink, called the Sunset Saloon, since our range has a gorgeous sunset view. Our main restaurant is located in the clubhouse 50 yards away, so we viewed it as a value add. We opened in August 2021 and saw a bump in sales common with the opening of a new place at a facility and the curiosity that it brings. Additionally, since our range sits nicely between the 9th green and the 10th tee, it's become a new halfway house for us. Football took it to new heights, though. Tennessee at Florida was the first big road game of the 2021 season and we saw our range packed. People were hitting balls, playing on the simulator, buying drinks, getting food, and more. So much so that we said "why not try something for the next home game?" Usually on University of Tennessee home football Saturdays we'll get 20 rounds total if we're lucky, even in perfect weather. But for the game against South Carolina we did a bit of promotion and people showed up! Not as big as the Florida game but it was way busier than expected. And every week subsequent, home or away, people kept flowing in, and realizing, "we can watch and hit balls?!? This is amazing!" NFL Sundays have seen a pop in patronage, and now we've got a client booking something for March Madness and we're planning for The Masters. All told we did $36,000 of sales at the Saloon from opening at the end of September thru the end of November. It's completely changed the way we've thought about range amenities and the norms of Fall Saturdays in the South. We built a place for people to congregate, enjoy the game, hit golf balls while they do, and have way less traffic on the way home. It's a working combination that still has us smiling from ear to ear.
If you would like to email the author of this Best Practice, please email ccable@tennesseenational.com.