By Tony L. Starks
Many private clubs offer clubfitting as a free service to their members. However, in today's world where off-course boutique fitters are charging hundreds of dollars for fitting fees (with great success), value proposition becomes a concern. Do golfers, even at the private club level, believe that a fitting that cost $350 is better than one that's free?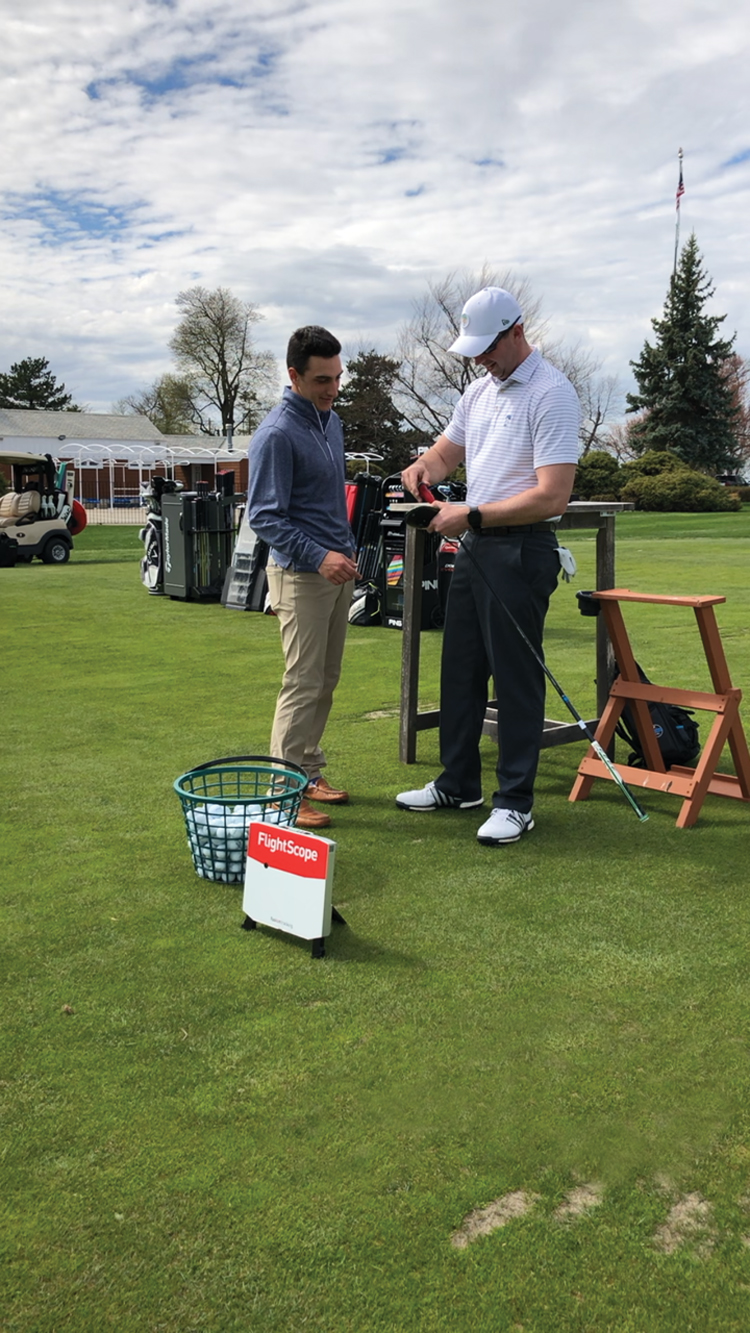 As a PGA Professional, you know that's not the case. The prevalence of technology in the industry has made launch monitors a constant in fittings both at green-grass and off-course locations. Your training, equipment knowledge and expertise are your greatest differentiators. Furthermore, at private clubs, a familiarity with your members gives you another leg up.
With that said, it's still important to make your members aware of the value you provide during complementary fittings. One tangible way of accomplishing that is reminding them on the receipt. If the member purchases equipment, make sure to list the "fitting fee" on the invoice with the zero cost. It's a tactic that's proved successful at the Country Club of Buffalo (New York), which is within driving distance of several off-course fitters.
"We list the fittings as a line item on the invoice because we want our members to know this is a service and benefit we're providing to them. It has tremendous value, and we're not just giving it a way," says Sean Moffat, the club's PGA Assistant Professional and clubfitter. "It's a premium benefit that comes along with their membership."
Record keeping is an added benefit of listing complementary clubfittings as a line item. At the end of each season, Moffat can tally the number of fittings that resulted in sales at the Country Club of Buffalo. For example, 2018 fittings resulted in the sale of approximately 50 drivers, 25 sets of irons and 25 junior sets.
"Not only is it about creating awareness among our members, but it helps us to better operate our business," says Moffat, the 2016 Western New York PGA Section Assistant Professional of the Year.
Another way the Country Club of Buffalo creates awareness for it clubfitting services is by staging fitting equipment on the range every day during the season.
 "We have a full array from brands, from PXG to XXIO, TaylorMade to Titleist," explains Moffat. "It's all about visibility, which leads to questions from the members. Then our team is able to explain the benefits they receive with the complementary clubfitting."
Nothing in this world is free. While complementary fittings may come at zero cost, your members should be aware of the value they're receiving and your level of expertise as a PGA Professional. Your message to them: Why spend hundreds on a fitting, when you can offer similarly premium experience at your home course.