PGA Professional Ed Mitchell, inventor of the Mitchell Machine, has now created a way to transform your practice range into a club-building studio.
The Mobil Club Repair Cart is mounted to Cushman Hauler 1200 utility cart, which has a power inverter installed to run motors for shaft preparation, a shaft frequency meter and a USB port to charge your digital devices.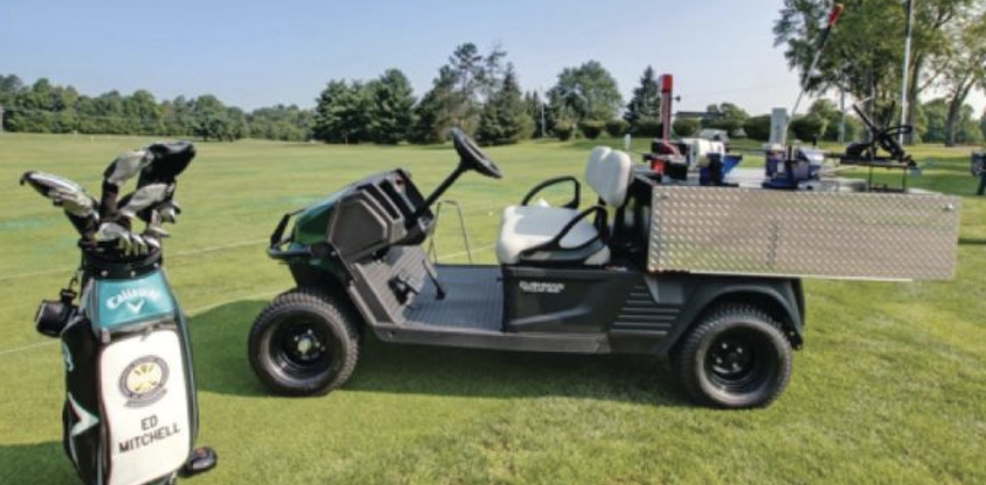 The mobile unit allows you to adjust loft/lie angles, re-grip clubs, check shaft frequency, swing weights and even re-shaft clubs when necessary. You can perform every club repair function necessary to immediately assist your golfers without leaving the range. It can be used during lessons or club fittings to change club angles for better ball flight results.
"The Mobile Club Repair Cart solves the space problem the prevents many golf clubs from building a club repair shop", says Mitchell, founder of Ed Mitchell Technologies. "It is perfect for use during golf lessons and clubfittings to improve your golfer's ball flight results. Park it on the practice range during the day and store it in the barn at night."