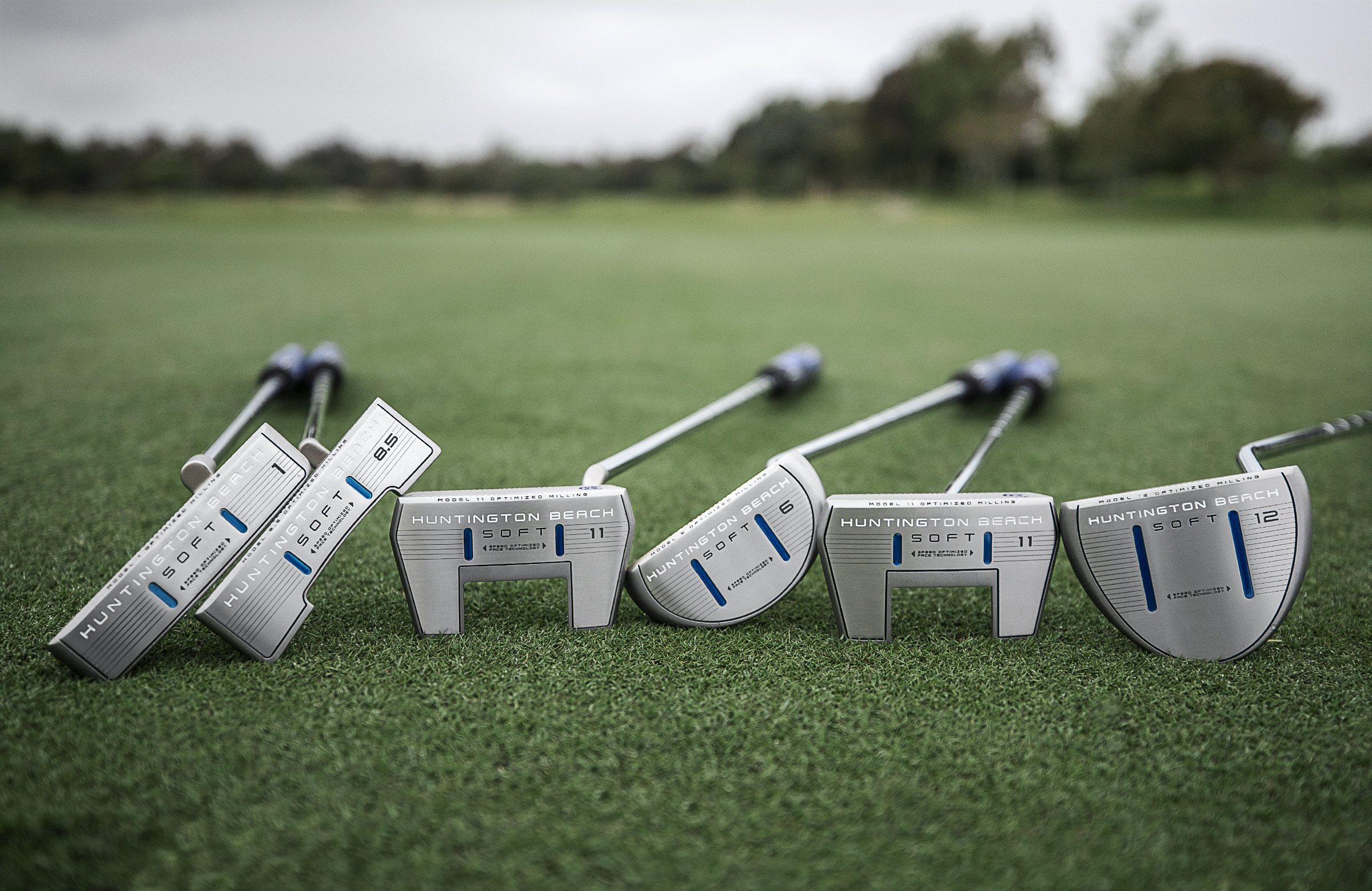 HUNTINGTON BEACH, CA – Nov. 2, 2018 – Cleveland Golf® is proud to announce the new Huntington Beach SOFT putters, where science and artistry come together for your best putting performance. Get the distance control, soft feel and confidence to sink more putts with the new Huntington Beach SOFT, which officially launches on Friday, Nov. 16, 2018.
"Cleveland Golf putters have always been a great value, but the Huntington Beach SOFT Putter, featuring a speed optimized face and premium finish, takes it to a new level," said Jeff Brunski, Vice President of Research and Development.
The hallmark of the new Huntington Beach SOFT putters is Cleveland Golf's proprietary Speed Optimized Face Technology (SOFT). SOFT helps normalize ball speed across the face of the putter, meaning, no matter where you strike your putt, you get consistent speed and consistent distance.
A unique aspect of these Huntington Beach SOFT putters is a custom face-milling pattern for every head shape. Rather than relying on the same face pattern on every putter shape, Huntington Beach SOFT utilizes a gradual face-milling pattern on higher MOI models, while using a more rapid milling variation on lower MOI models.
"The Huntington Beach SOFT putter's speed optimized face is one of the most advanced technologies available to improve putting performance," Brunski said. "You'll make more putts – plain and simple. The fact we're delivering it at such an aggressive price point makes this one of the best values in the market."
Cleveland Golf's Huntington Beach SOFT putters feature a coarse, diamond-shaped milling pattern to soften the feel at impact while increasing friction for a more consistent roll. Each one is crafted from soft 304 Stainless Steel, delivering a better feel and more confidence on the green.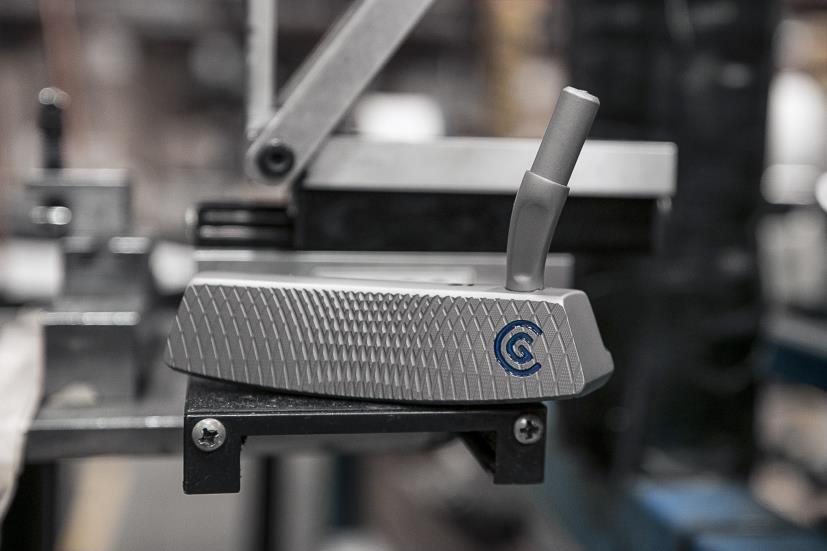 Key Innovations Inside Huntington Beach SOFT:
Speed Optimized Face Technology: Provides consistent distance and speed control on every putt, even mishits.
Diamond CNC Milling Pattern: Deep grooves provide soft feel with a true roll that starts on-line.
Optimized Center of Gravity Location: Strategic weight redistribution provides solid feel and stability for straighter putts.
Tour-Proven Shapes: Six tour-proven models will suit any golfer's stroke and style.
Featuring classic designs and highly advanced shapes, the new Huntington Beach SOFT putters deliver score-dropping technology in a finely crafted package to help golfers of all skill levels improve their performance on the greens.
Huntington Beach SOFT putters are available for $129.99 MAP with 16 unique color selections and four different color fill areas, providing plenty of personalization options to meet your needs. Color personalization is available on each model for an additional $10.
For high-resolution images, the Huntington Beach SOFT product manual and other assets CLICK HERE.
For more detailed information on the new Huntington Beach SOFT putters, please visit: clevelandgolf.com
ABOUT Cleveland® Golf:
Based in Huntington Beach, CA, Cleveland® Golf is part of the Sumitomo Rubber Industries, Ltd. family and enjoys a strong presence on competitive tours worldwide. Their professional staffs include players such as Graeme McDowell, Keegan Bradley, Hideki Matsuyama, Inbee Park, as well as many others. Cleveland® Golf, founded in 1979, is a leading equipment manufacturer specializing in short game technologies and solutions that benefit all golfers. Cleveland® Golf remains steadfastly committed to providing "Tour proven, premium golf equipment to passionate golfers seeking to improve their performance while enhancing their experience playing the game of golf." For more information, please contact Noelle Zavaleta (714.889.5853) or visit us online at www.clevelandgolf.com.