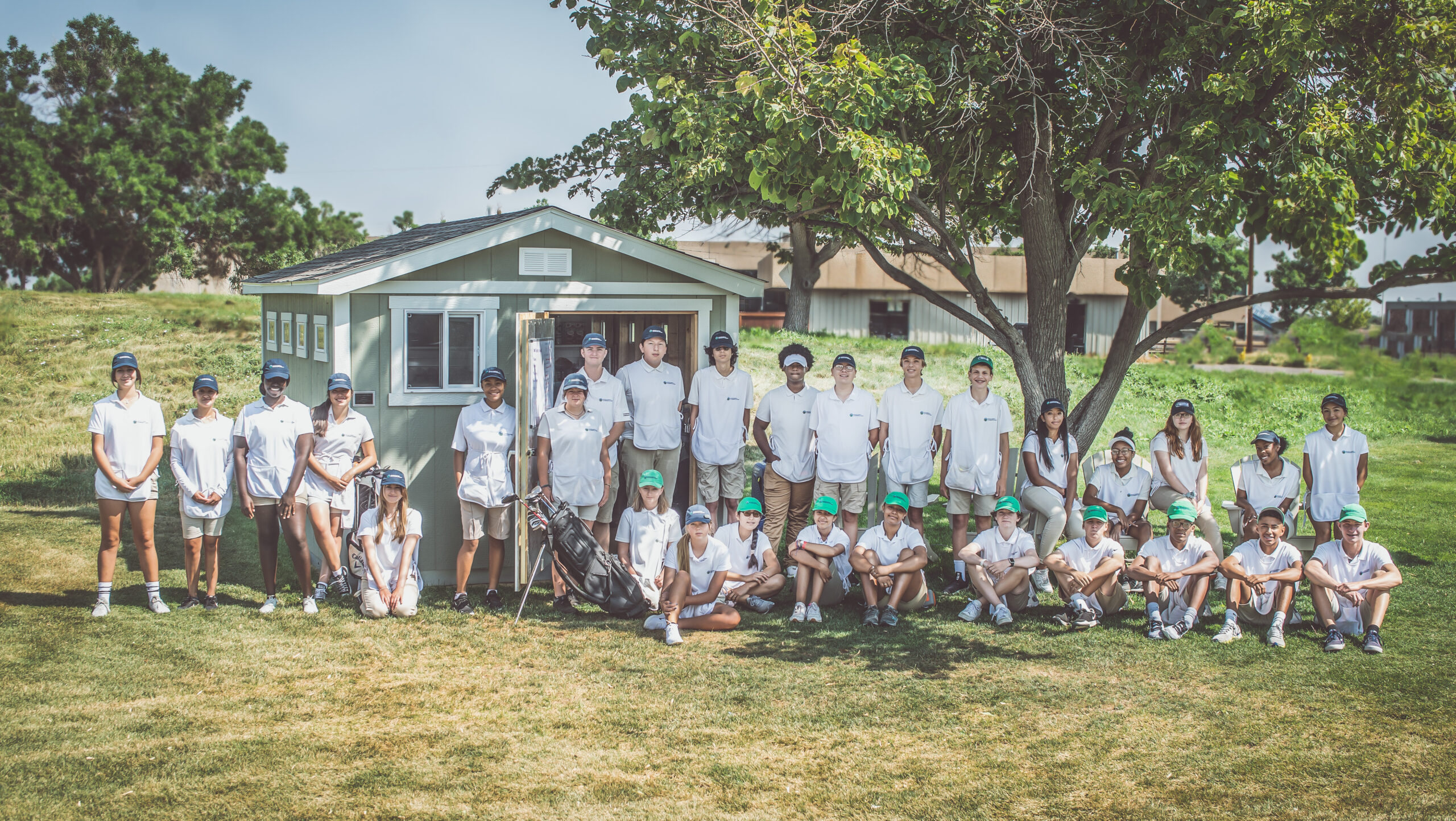 By Vinnie Manginelli, PGA
As golf industry professionals, we understand that golf is more than just a game played on a Sunday morning. It transcends the numbers on the scorecard at the end of the day, and impacts lives in deeper and more substantial ways.
There's a special caddie academy that is facilitated by the Colorado Golf Association, and has grown to multiple courses across six chapters since its founding in 2012. Originally founded and funded by brothers, George and Geoff "Duffy" Solich, two Evans Scholars at the University of Colorado Boulder, the Solich Caddie & Leadership Academy is a caddie-training program that offers local youth opportunities to learn the game of golf, as well as a plethora of other lessons and skills through personal interaction and on-course caddying at CommonGround Golf Course, and other facilities that have subsequently come on board to help support this meaningful endeavor.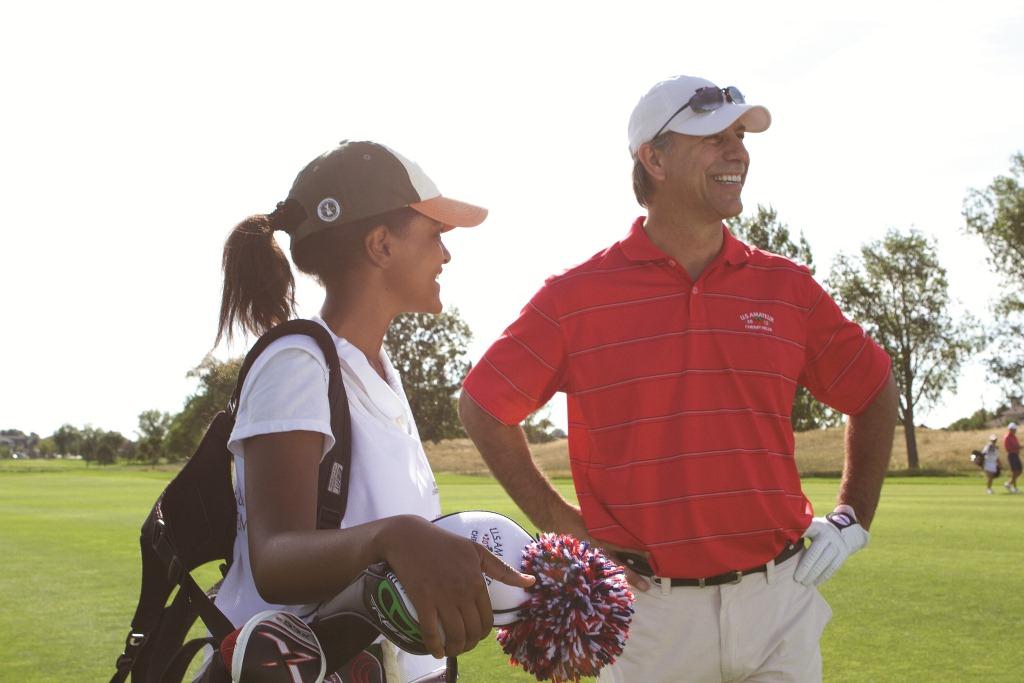 "The program started with fewer than 30 kids, and we purposely kept participation at around that level at CommonGround to meet the needs of our public golfers," says Emily Olson, the Manager of Caddie Development for the Colorado Golf Association. "The golfers do not pay for the caddies – the Academy covers the caddie fees."
They expanded to nearby Meridian Golf Course in 2015 and to two courses in Grand Junction, Colorado in 2017. Olson says CommonGround, Meridian and Grand Junction represent their core chapters, while they've also added satellite chapters outside of the greater Denver metropolitan area that serve as pilot sites to test the viability of even greater expansion.
With such broadening of the program, Olson says they had more than 65 academy participants in 2022. "We had a really successful first summer at Fort Collins Country Club, Ptarmigan Country Club and Adobe Creek National Golf Course, and I anticipate we'll continue these chapters in 2023." She added that they will gauge demand for caddies at these facilities and grow the program as needed.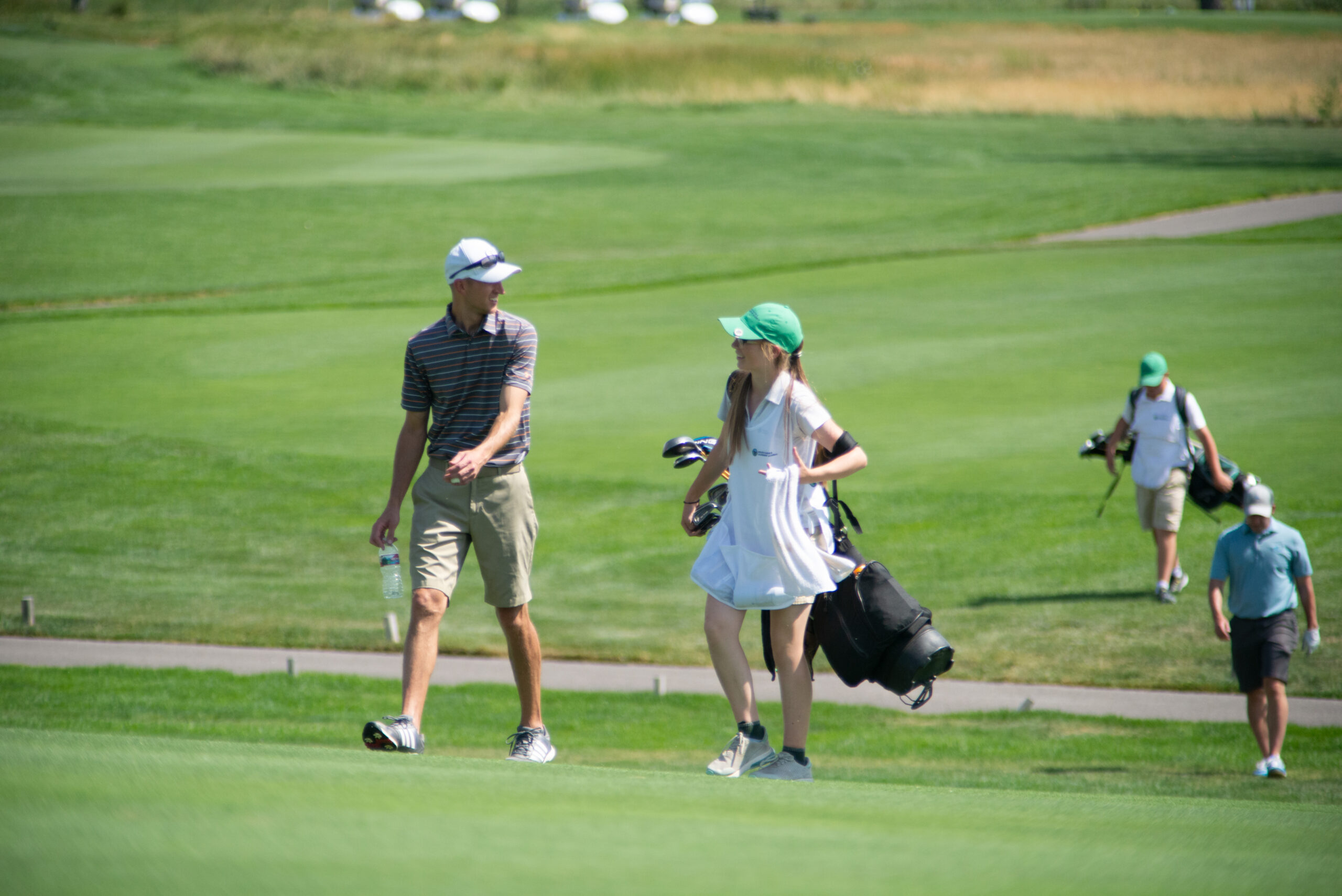 Designed to be a two-year program that starts during the summer after 8th grade, some participants learn the ropes over that time at CommonGround or Meridian, and Olson places them at a country club in the Denver Metro area at the conclusion of the training period. Others learn at the satellite facilities and remain at those clubs subsequent to their training.
Regardless of location, caddies in training must complete 12 loops per month, with a total of 36 spanning each summer season. There are also eight weeks of leadership classes. These 60–90-minute sessions focus on such topics as financial literacy. In addition, much of the teaching is based on the book Cowboy Ethics, and its ten principles – the Code of the West:
Live each day with courage
Take pride in your work
Always finish what you start
Do what has to be done
Be tough, be fair
When you make a promise, keep it
Ride for the brand
Talk less and say more
Remember that some things aren't for sale
Know where to draw the line
"We incorporate these principles into all of our programming, with four classes being exclusively geared towards getting this message out to our young participants," Olson explained. "It's interactive and gets kids moving within activities that we relate back to the principles themselves." Olson says the kids incorporate them into their caddying, their school life and even their home life. Classes are held at CommonGround and Meridian, and they use Zoom to engage the caddie participants at the satellite facilities outside the Denver area.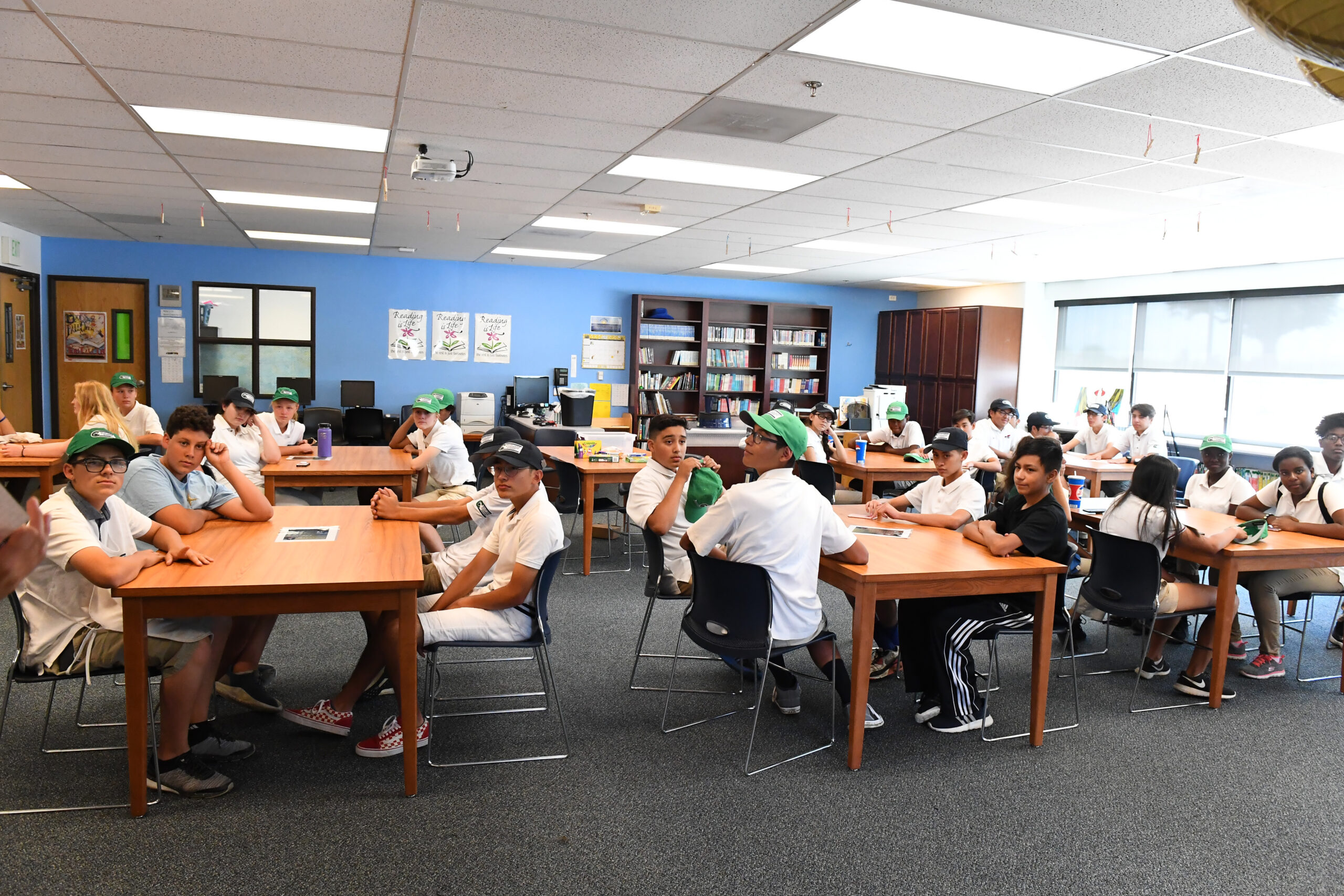 The Evans Scholarship was created by legendary amateur golfer Charles "Chick" Evans, who became the first amateur golfer to win the U.S. Open and U.S. Amateur in the same year. The Evans Scholars Foundation awards a full tuition and housing scholarship to college-bound students who have good grades (3.7 on average) and whose families demonstrate financial need.
"The Western Golf Association is the organization that administers this scholarship. Kids should demonstrate leadership skills and have a resume of extra-curricular activities and awards throughout their high school years," Olson explained. "They also have to caddie for a minimum of two summers and complete 50 loops before they start their senior year of high school. Most recipients of the scholarship will have caddied for three or four summers and 100-125 loops."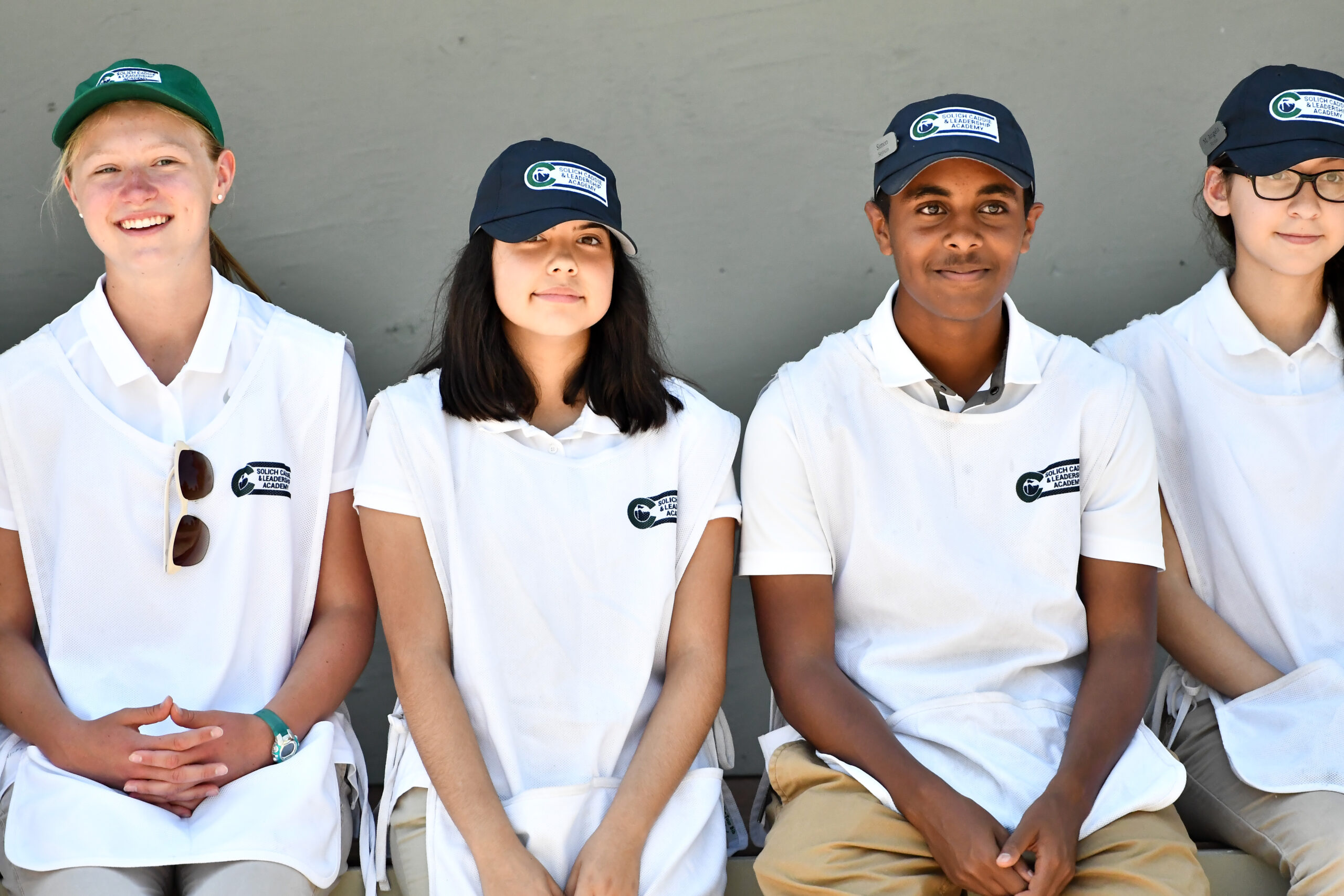 Each golf facility has an individual who organizes the caddie schedule, pairing caddies with golfers and providing the loop totals to Olson at the Colorado Golf Association, so she can ensure each caddie is compensated in a timely manner. The golf operation at each facility is dedicated to ensuring their caddie program is successful and highly impactful for their participants. Olson also keeps track of each kid's leadership class attendance and volunteer hours, another vital requirement of the program.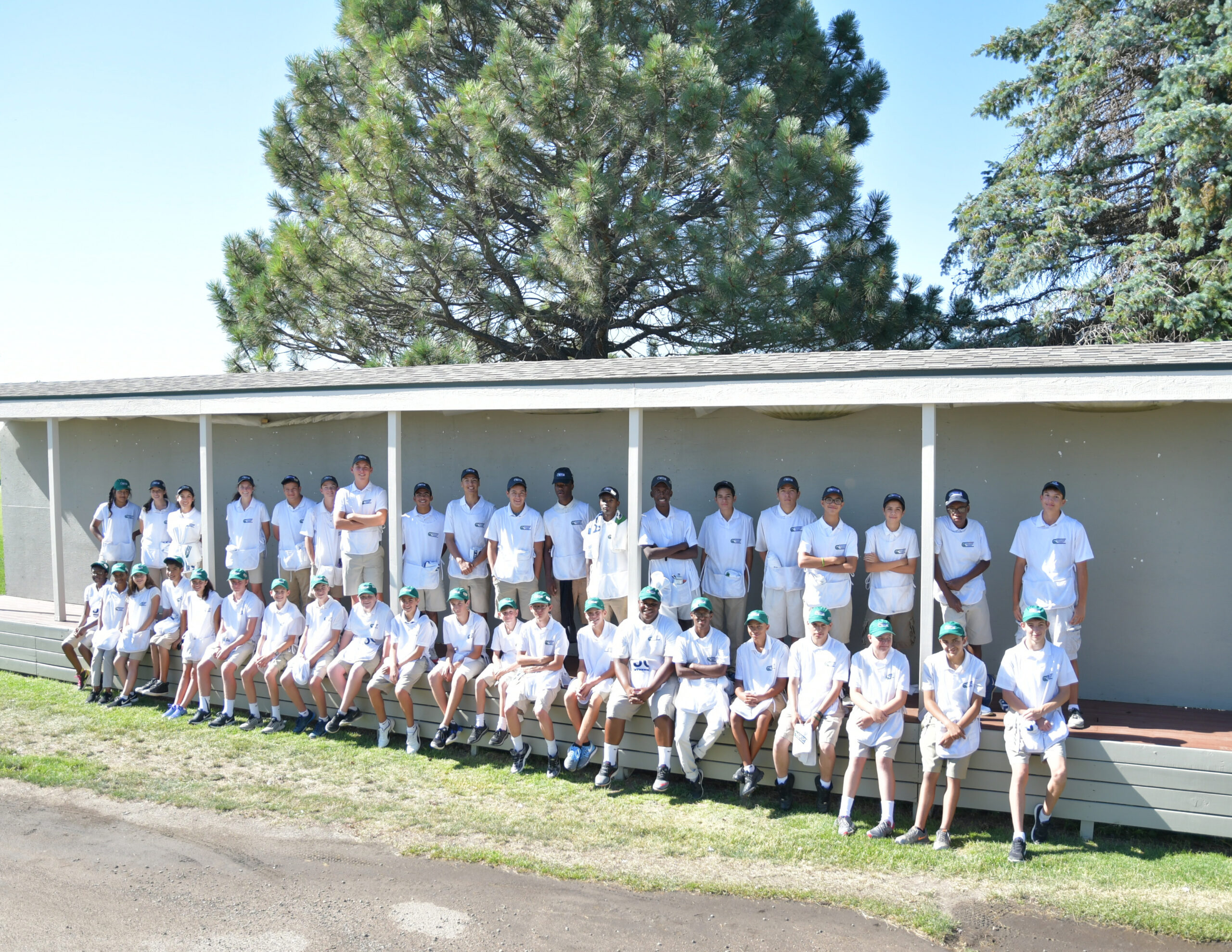 Olson has worked with educational programs like Boys Hope Girls Hope and the Alliance for Choice and Education to identify kids who are high academic achievers and whose families demonstrate the financial need.
To date, 33 Solich Caddie & Leadership Academy participants have received the Evans Scholarship, with ten more individuals applying for this academic year. Many of the kids who are not chosen for the Evans Scholarship do receive scholarships through other entities and non-profits.
Olson says a passion for golf is not a requirement of the program, and most of her kids have never been on a course before coming to the Solich Academy. She adds that free lessons and use of clubs are available for any young individuals who do want to learn the game, however.
For more information on the Solich Caddie & Leadership Academy, please log on to its website.