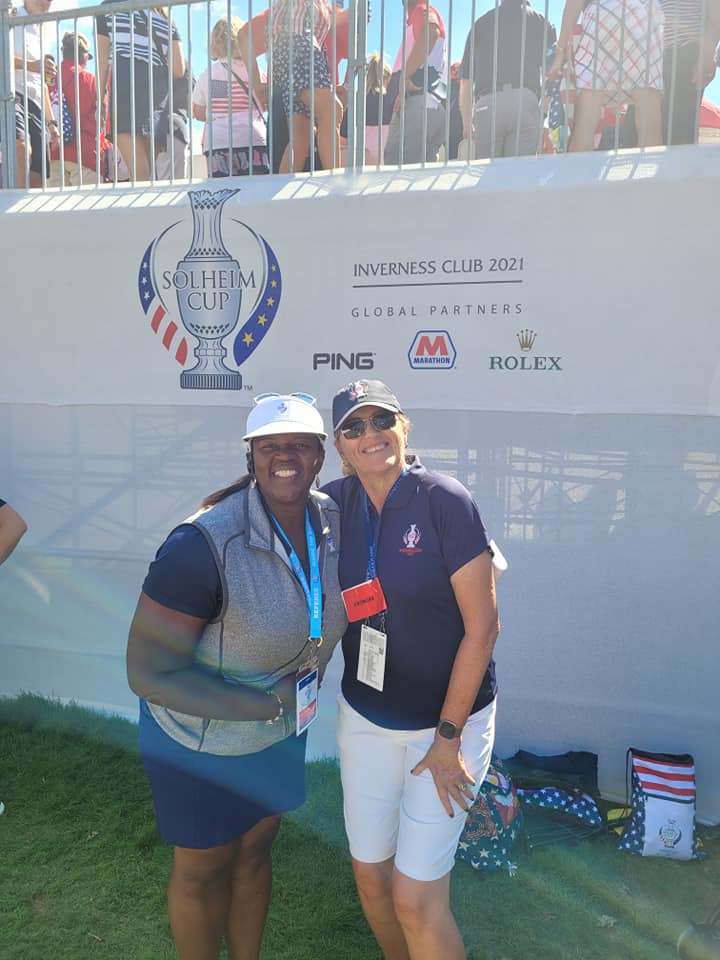 Vinnie Manginelli, PGA
"Turn your passion into a career." Simple words but a big task. Many members of the PGA of America and LPGA Professionals knew their destiny in golf at an early age. Yet, some of us figured it out later in life – I'm in the latter group.
Marvol Barnard is the President of the LPGA Professionals, the teaching arm of the Ladies Professional Golf Association. She too spent years in other fields before committing to a career in golf. One of her many goals for the LPGA Professionals, especially during her time at the helm, is to grow membership from the 1,800 women golf professionals who have passed the playing ability test and satisfied the LPGA's educational requirements.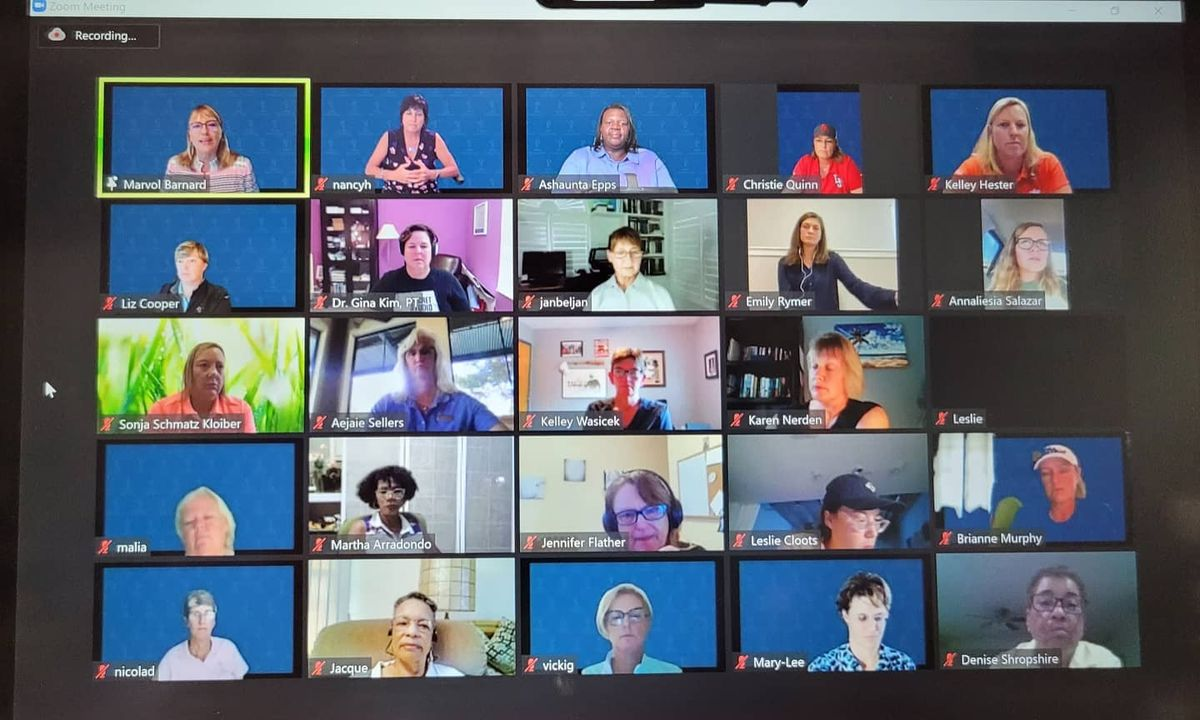 Under Barnard's leadership, the LPGA's National Member Growth Committee recently hosted a Virtual Career Fair that welcomed 150 participants interested in or weighing the possibility of turning their passion into a career as an LPGA member. The free virtual event was the LPGA's first foray into virtual outreach for member growth, and Barnard said going online was a must with COVID present for the majority of her time as president.
"We had breakout rooms for various career paths that the participants could consider," Barnard commented. "This was the mission of the event, sharing information about the many possibilities available as an LPGA member. It wasn't about connecting them with specific job openings."
Breakout rooms included Teaching and Education, Coaching (high school and college), Entrepreneurs and Organizations, Management and Administration and Fitness and Recreation (travel).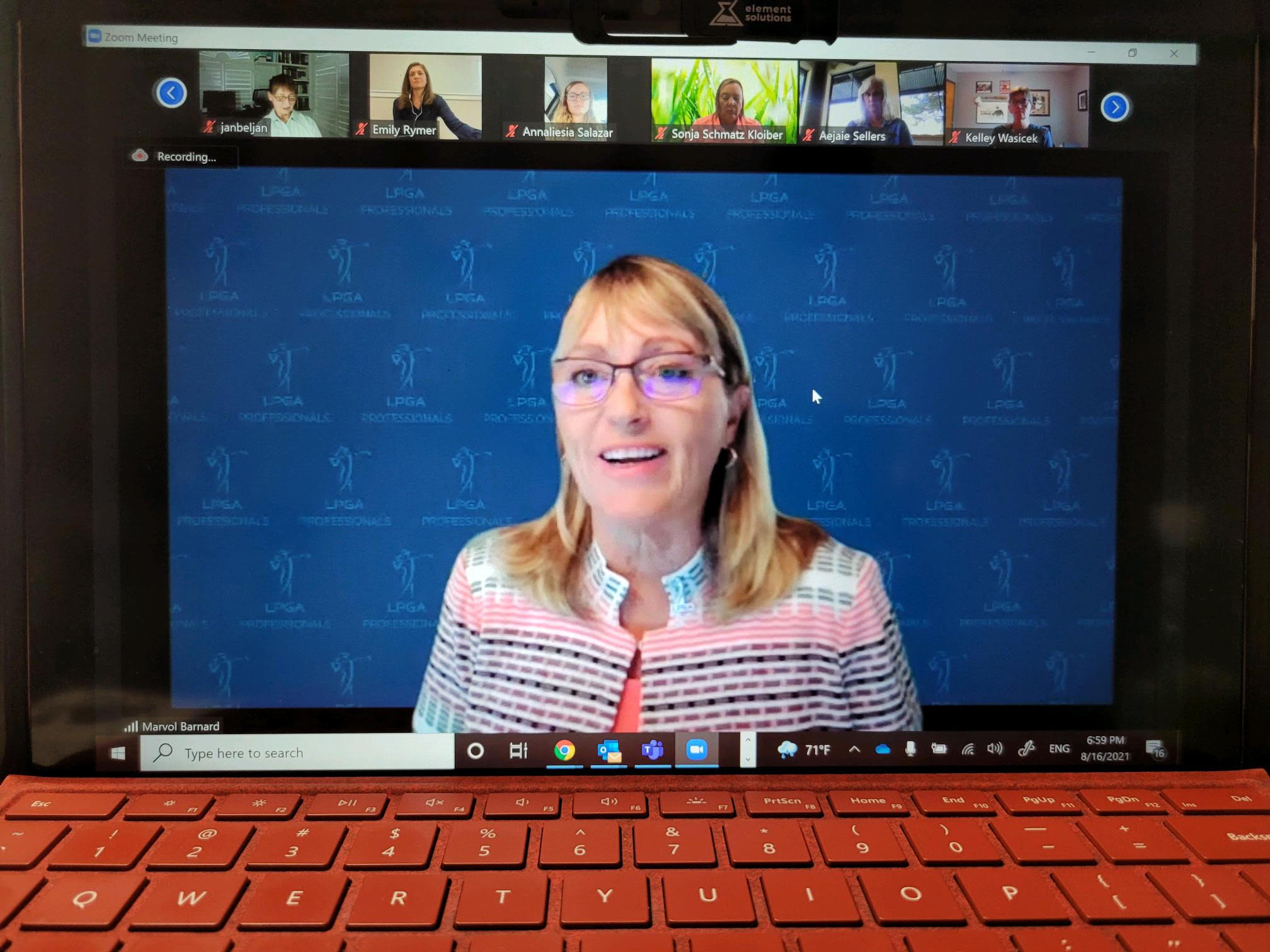 Following her opening remarks and a roundtable discussion, Barnard had professionals from each field within the applicable breakout rooms to engage the women and answer their questions. Such guests included LPGA Tour President Vicky Goetz-Ackerman, golf entrepreneur and LPGA Section President Ashaunta Epps and Clemson University Women's Head Golf Coach Kelley Hester. Other special guests included LPGA Head Professionals and Directors of Golf, as well as industry-leading golf instructors.
Barnard says that people asked some great questions and the event was very well received. She even had several women submit their initial application for LPGA membership. "We have additional correspondence trickling in and many of the participants will be analyzing their own lives and careers to determine if this is a suitable time for such a career change and commitment.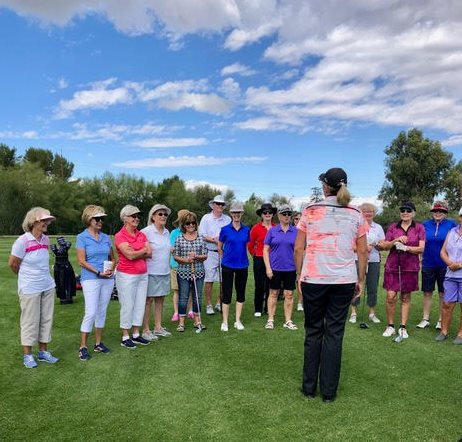 "I think people sometimes think of the LPGA as just teaching. But we have members doing an assortment of great things in their careers," she stated and I seconded. As a golf writer and college golf coach with Class A PGA membership, I am an example of the diverse career options that are available in golf. Whether it's media, teaching, coaching high school or college golf, club fitting, management or a plethora of other career paths, LPGA certification and membership can open many doors for women in love with the game of golf. This was an important message that Barnard, her team and their guest speakers communicated so effectively during the event.
Barnard followed the free session by sending a video thanking each participant for attending, reinforcing the welcoming environment that she delivers to her current members. The Career Fair was recorded and is available for viewing on the LPGA website.
Barnard's efforts to gather people and show off the LPGA brand do not end there, however, as the LPGA National Conference is slated for next week in Nashville, Tennessee. The mission here is to provide tips for teaching and share the expertise of an array of golf industry and business professionals.

Offered in person and online, this event will feature speakers like David Leadbetter, Justin Parsons, Trillium Rose, Lorin Anderson, music industry professional Lynn Oliver-Cline as keynote speaker and more! The in-person event is three days with a pro-am, a tour of the Nancy Quarcelino School of Golf and a welcome reception slated for Saturday, October 9. Barnard kicks off the festivities on the 10th, culminating with the 2021 LPGA Professionals Rolex Hall of Fame Induction Dinner and Reception celebrating the careers of:
Debbie Crews, a long-time golf researcher and writer;
Linda Vollstedt, an LPGA Professional since 1986 who fought hard to give recognition to the golf coach, as she always believed that teaching and coaching were the keys to continued growth in the business;
Kathy Murphy, an LPGA Master Life Professional who dedicated herself to the business of teaching and coaching golf.
The 11th is a half day of speakers with the event concluding at noon.
Registration for the conference ends soon, so log on to https://professionals.lpga.com/Meetings/Meeting.aspx?ID=2315 for information on the Live Nashville National Conference and https://professionals.lpga.com/Meetings/Meeting.aspx?ID=2318 to learn how to attend online.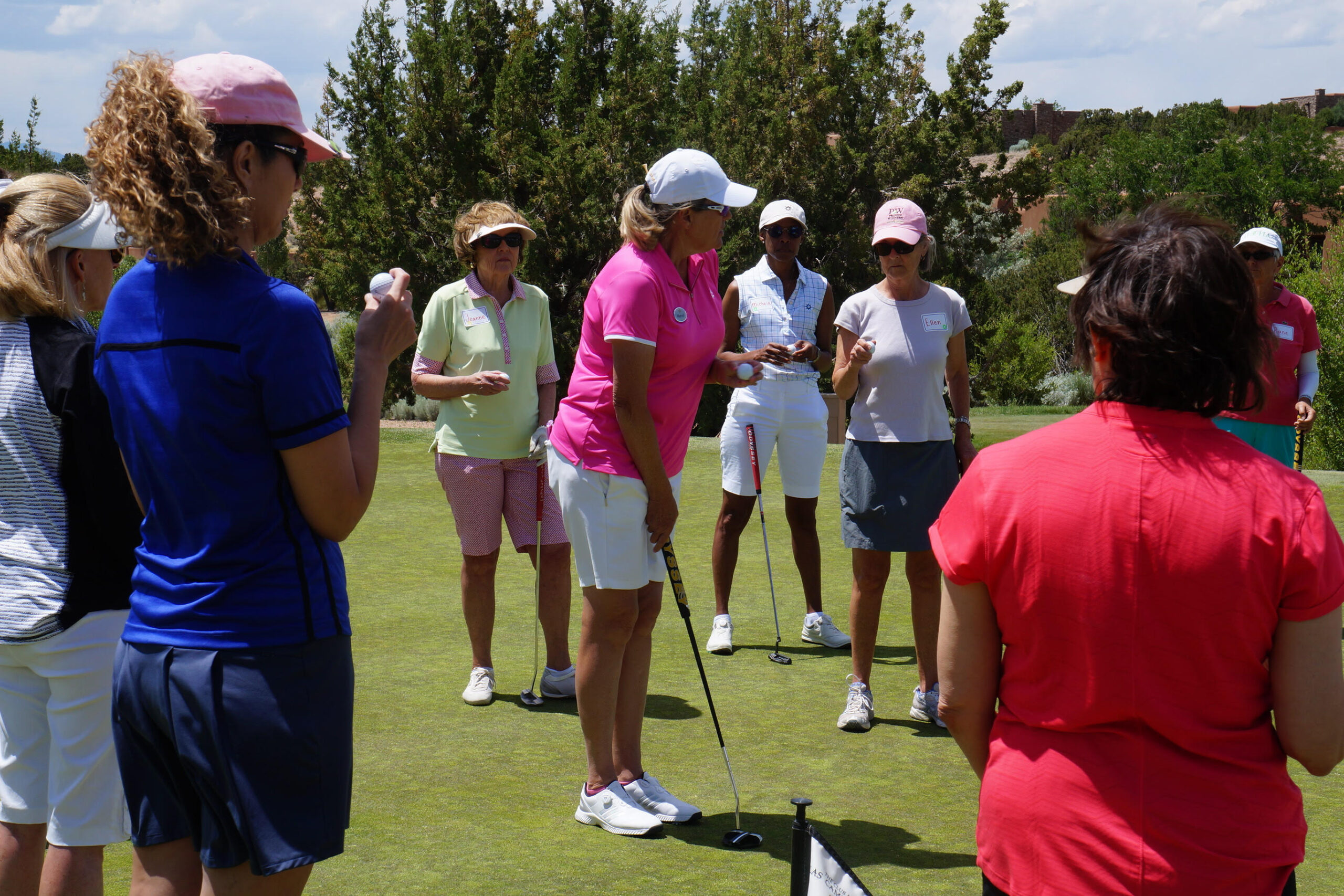 "In November, we're doing something that we had to put off due to COVID. It's a Women's Empowerment Program. We're working with corporations to introduce the benefits of golf for corporate women. We believe that golf is such a wonderful mechanism for business and we want women to have the same opportunities that men have always had," Barnard stated. Dates for this event are forthcoming and will be highlighted on the LPGA Professionals website.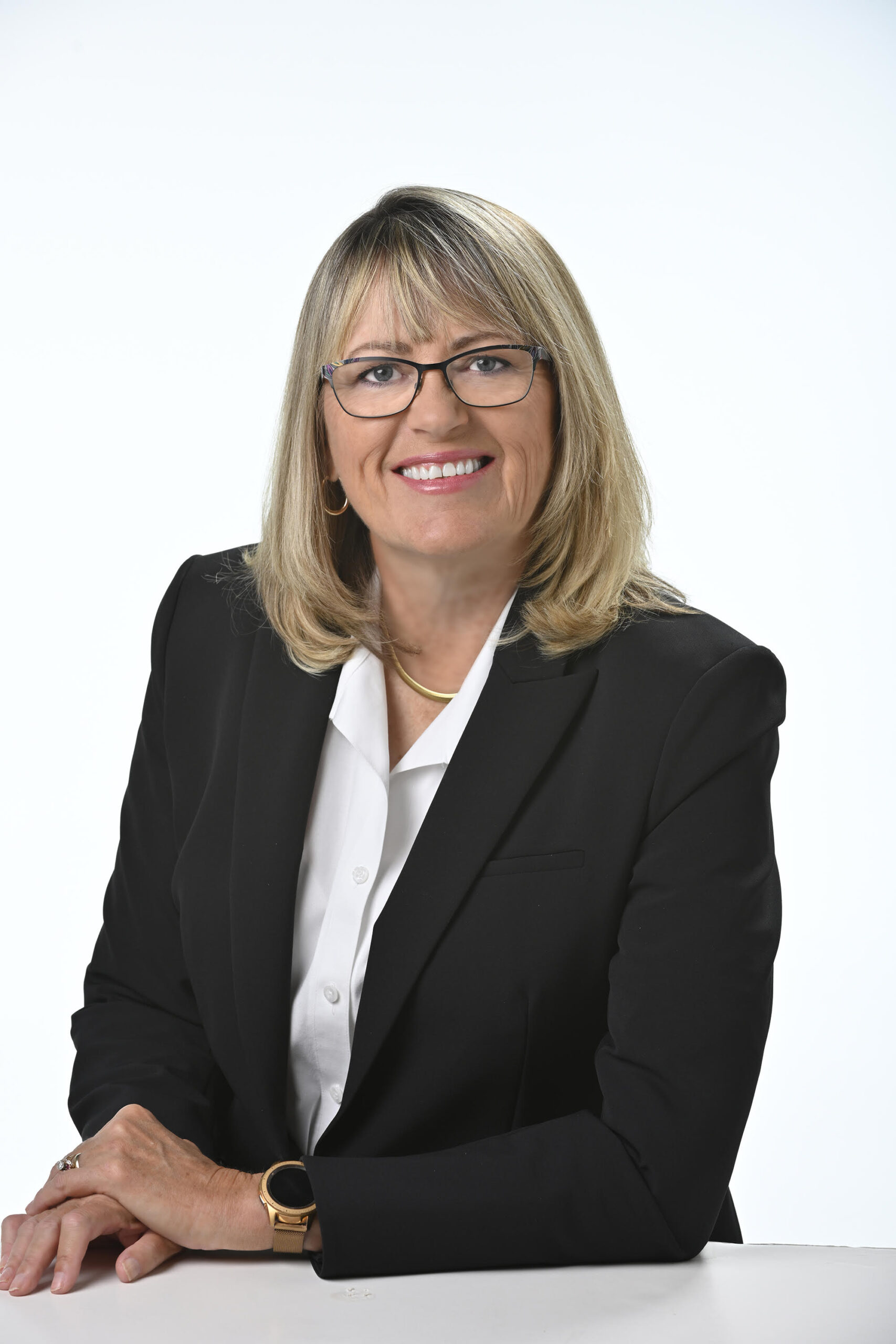 Barnard says that "golf is just a mirror of life", and these events are facilitated to demonstrate the leadership power of the LPGA and to continually grow the game from both sides of the lesson tee. Barnard looks to start her second term in office this fall and is proud of her efforts and those of the whole LPGA Professionals leadership team. She concluded, "We had to change and pivot and do things differently over the past two years, and I couldn't be happier with where we landed amid the most challenging period in our lives. We have a lot of engaged members and increased attention on the LPGA as a career."
These efforts are not easy, even during normal times, but she and her team have stepped up to lead the LPGA Professionals through a very rare and unusual period. The Association will be lucky to have her as president for another two years.
For more information on the LPGA Professionals, log on to https://www.lpga.com/professionals.