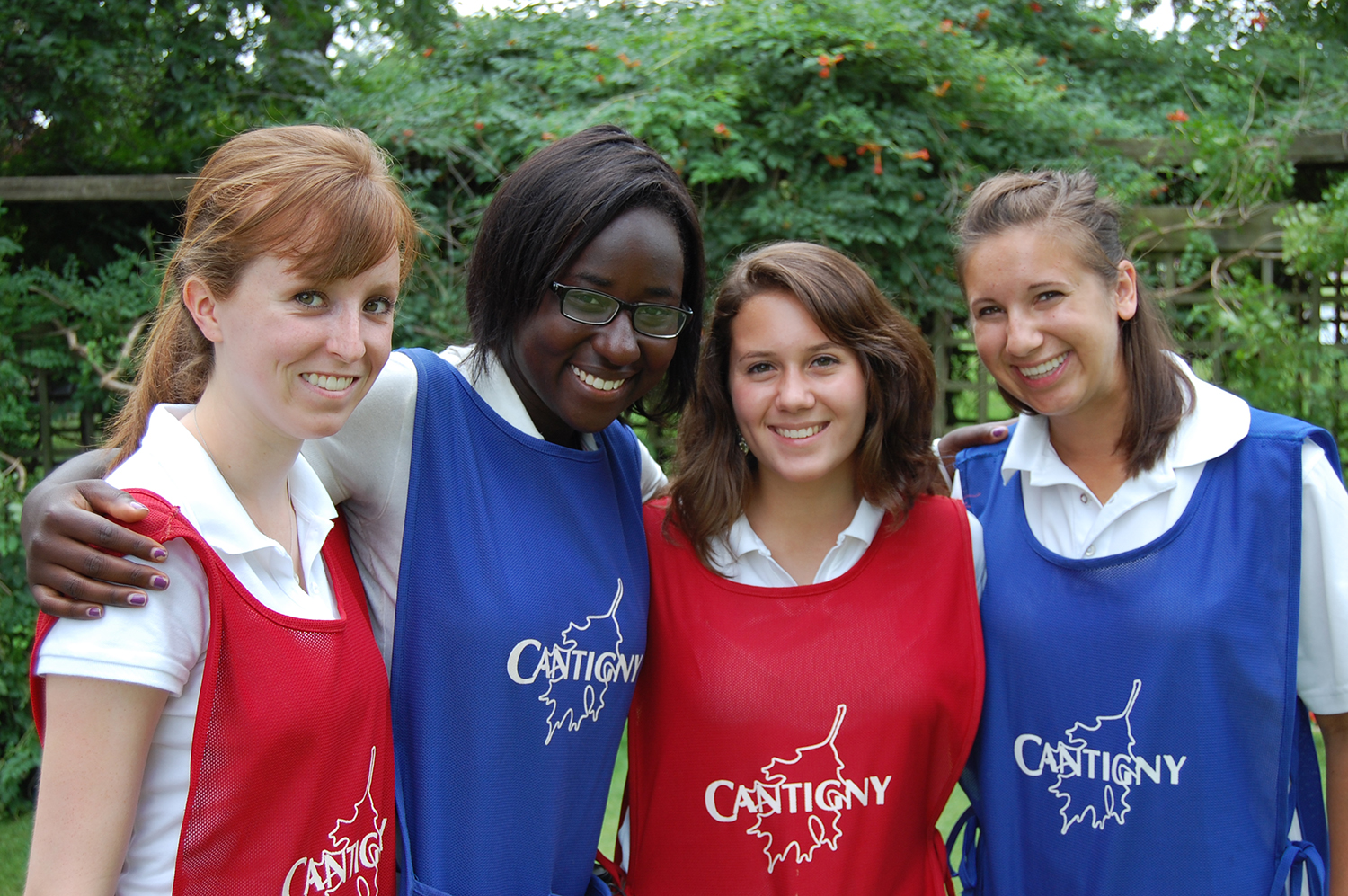 By Vinnie Manginelli, PGA
Growth of the game initiatives come in all shapes and sizes. Private facilities put programming in place to engage their junior golfers, new members and existing members who haven't played before. To engage these new students, PGA Professionals do not just focus on the technical aspects of the swing, but the physical, mental and social benefits derived from being an active golfer.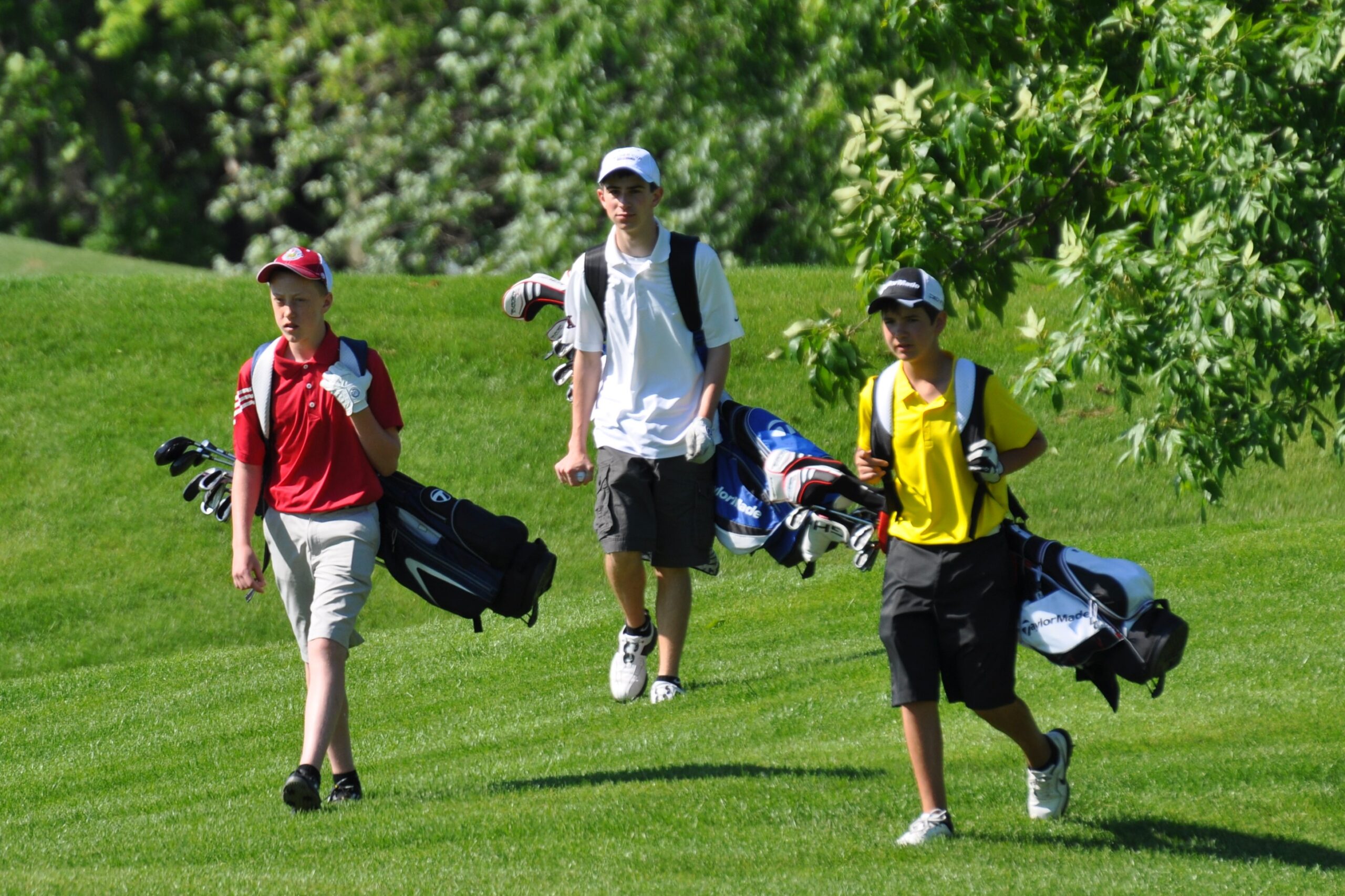 The situation is often a bit different at public courses, however. These facilities have a less-captive audience, but enjoy a greater pool of potential students among their larger customer base. One innovative facility that has an array of amenities to attract new golfers, and provides a menu of player development opportunities is Cantigny Golf, a 2020 Golf Range Association of America (GRAA) Top 50 Public Facility located in Wheaton, Illinois.
Cantigny Golf has a large practice range that supports 24 golfers at a time on two levels of grass tees and a row of hitting mats that are put in use when the turf is saturated or under repair. Golfers can enjoy Cantigny's pristine practice area when honing their skills between lessons, enjoying some time with family or just warming up for their round of golf that day.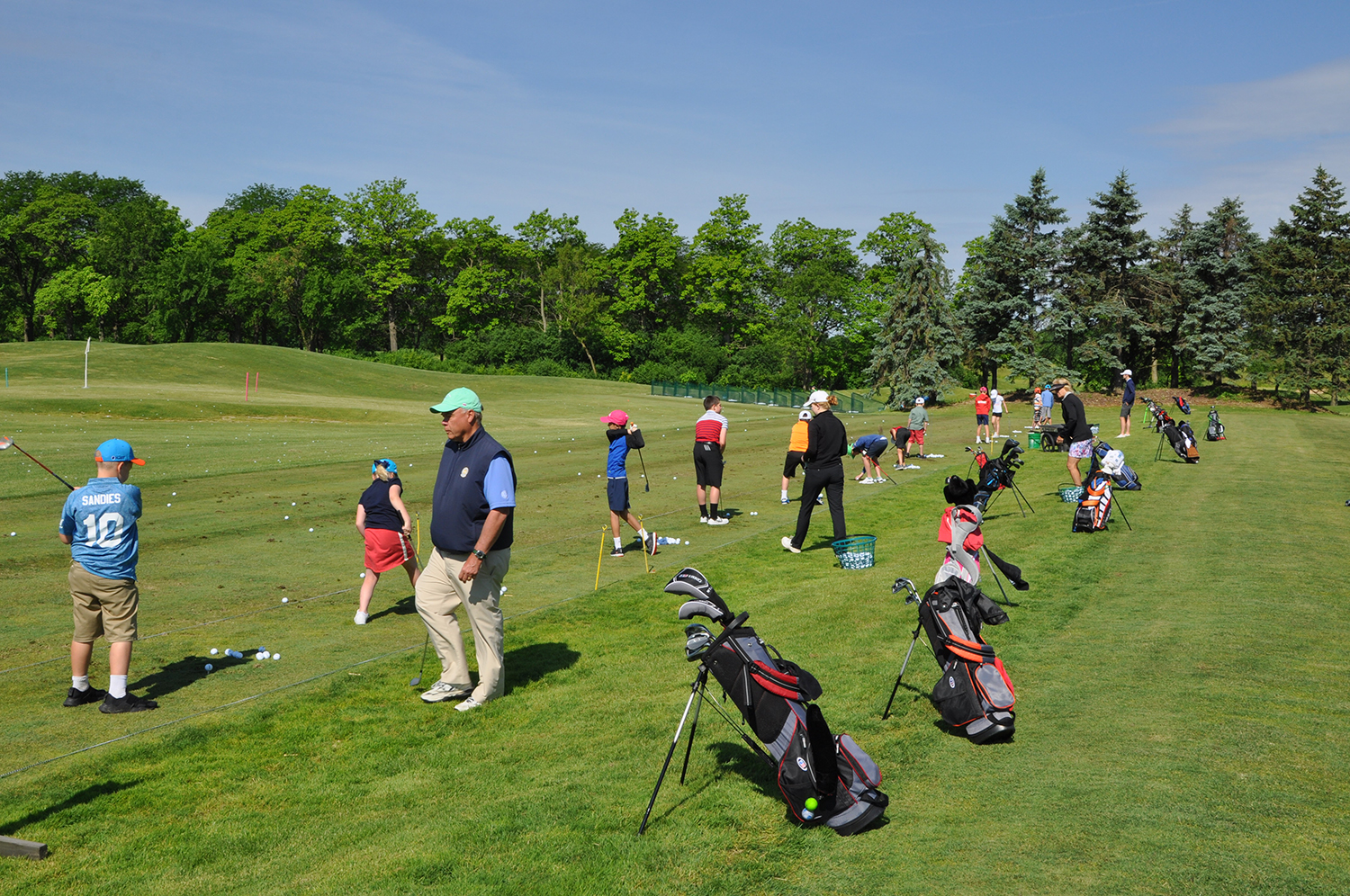 Cantigny's short game area is something special as well, highlighted by a huge putting and chipping green, another one surrounded by bunkers and yet one more green located near the clubhouse that is dedicated to putting only. After a year that saw full tee sheets and the biggest influx of new golfers in years, practice facilities at courses across the country have become the desired alternative for golfers who just can't get enough play. And with the technology that is either offered at many public ranges or available for golfers to buy on their own and carry right in their golf bags, getting on the golf course is not the only way to get the golf fix that many die-hard golfers need.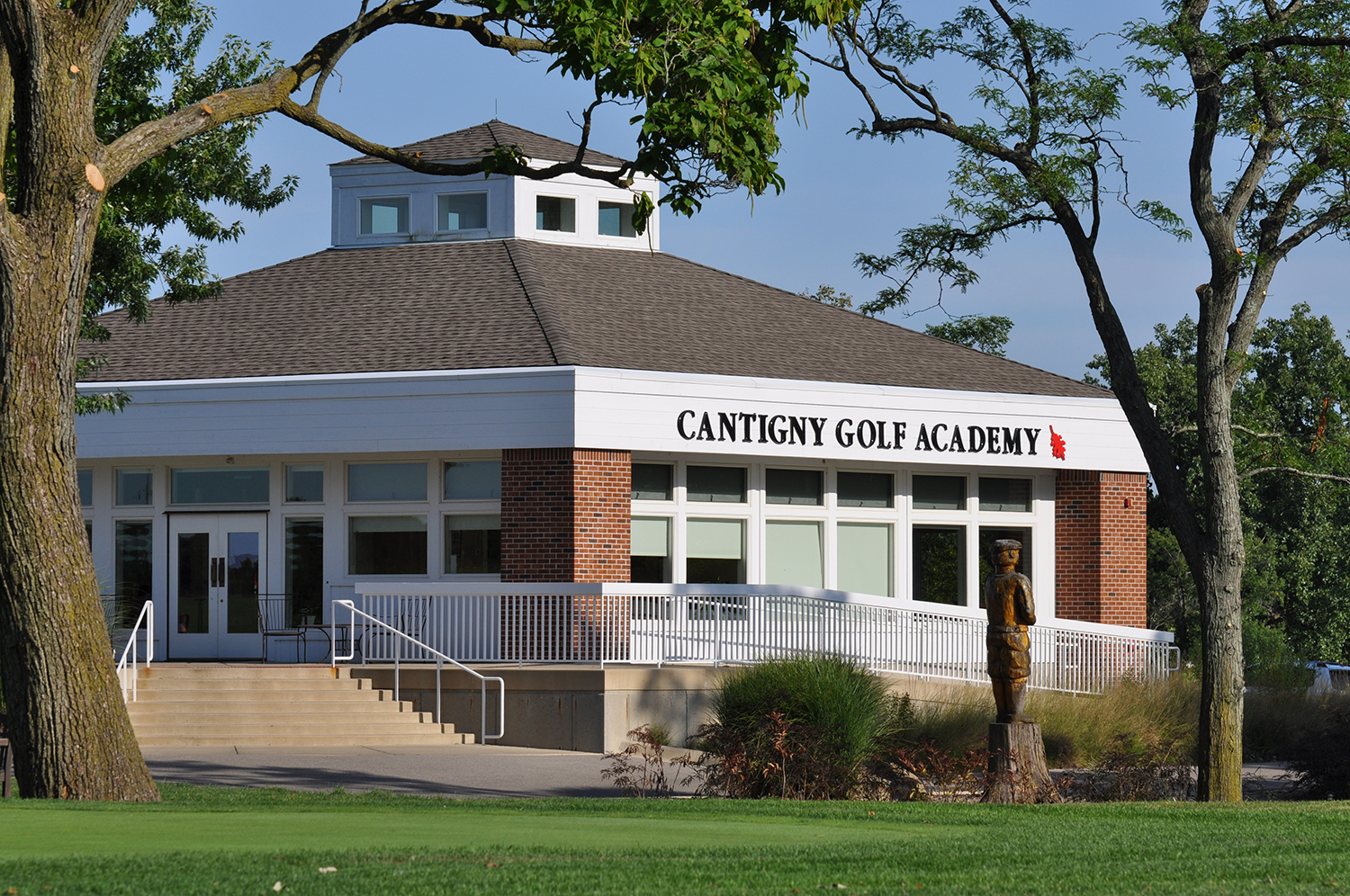 When it comes to technology, Cantigny doesn't disappoint, with TrackMan available in the two indoor hitting bays that open up to their expansive driving range. These indoor facilities are not just available when taking a lesson, but can be utilized by the public at a very reasonable price per session. After all, the PGA Professional staff at Cantigny wants to see as many golfers coming through their doors, registering for their programs and filling their course and practice facilities as possible. With golf being the go-to activity in 2020, the goal becomes how to retain these new golfers in 2021 and for the long term. It seems this facility has found the right formula.

Player development is a huge component in golfer retention and player development is huge at Cantigny as well. I recently spoke with Connie DeMattia, the PGA Director of Instruction and 2019 Illinois PGA Section Youth Player Development Award winner. He highlighted the many amenities Cantigny Golf offers and gave an overview of its most popular player development programs. He described the back end of the range that is used for teaching and junior golf clinics as also having grass tees and hitting mats, leaving the front part of the range available to those dedicated Cantigny golfers.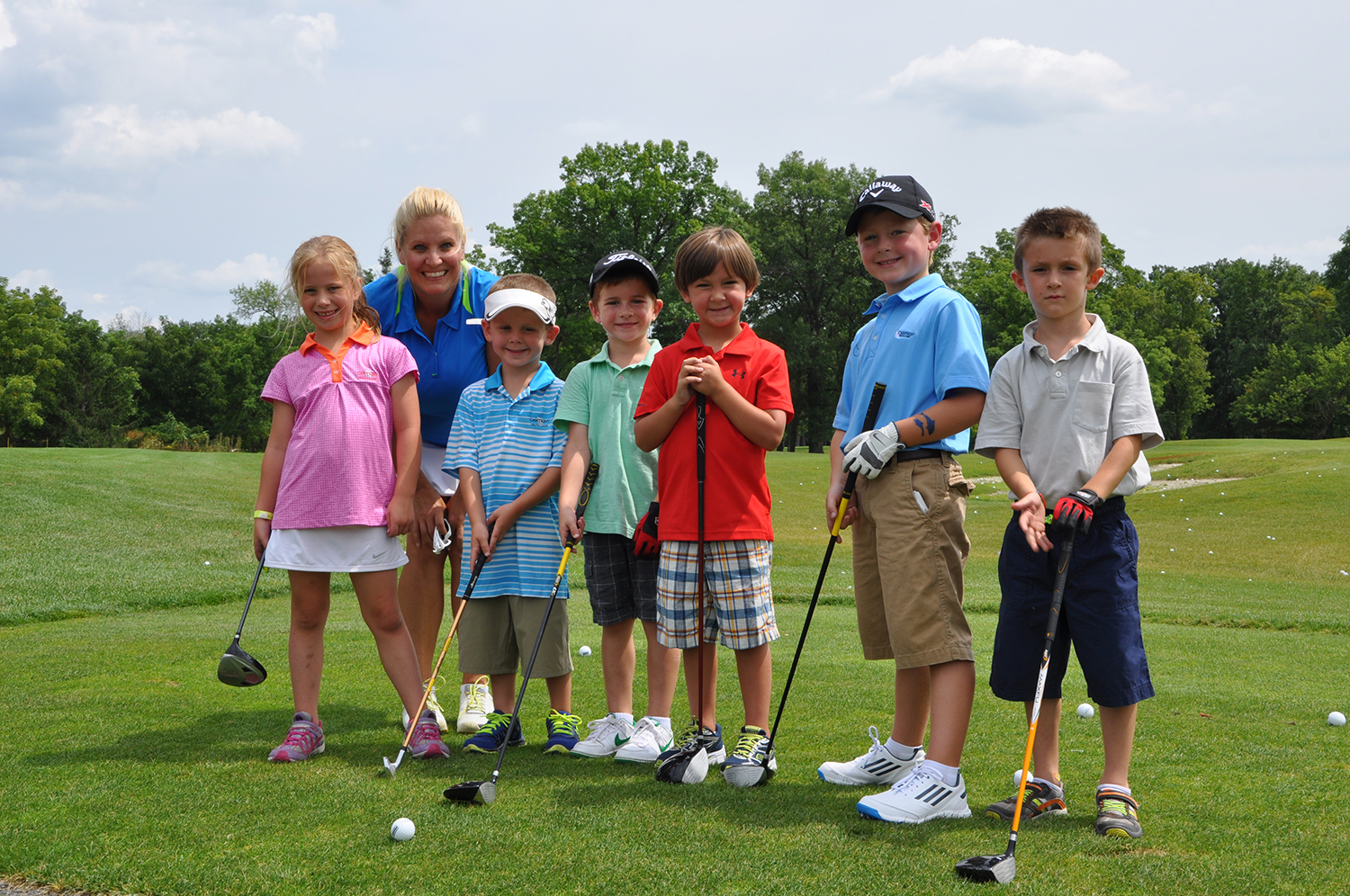 "When you're teaching 1,550 kids on average, though last year we had closer to 1,800, you need that extra area back there," DeMattia said. Junior golf programming at Cantigny provides a tiered path for continued progress, an endeavor not easily achieved without stellar amenities.
In addition to the practice facilities already highlighted is the pièce de résistance: a small nine-hole layout called Cantigny Youth Links. It's a one-of-a-kind course that gives kids the chance to put the skills they learned on the range and practice greens to the test where it counts the most. Built in 1998, the course has holes measuring between 60 and 165 yards. Cantigny further demonstrates its true dedication to junior golf with a dedicated clubhouse and golf shop geared to the needs of Cantigny Youth Links golfers.
One critical element of DeMattia's junior program is a certification course that kids must successfully complete before being permitted on the Youth Links without an adult. The curriculum focuses primarily on safety, rules and etiquette, and is generally not a reflection on skill level. Juniors between 8 and 15 are eligible to complete the certification. Once they satisfy this requirement, junior golfers play the short course for $12 per round or if they're under the age of eight, they simply pay their age. Several discount passes are available that reduce the price per round considerably.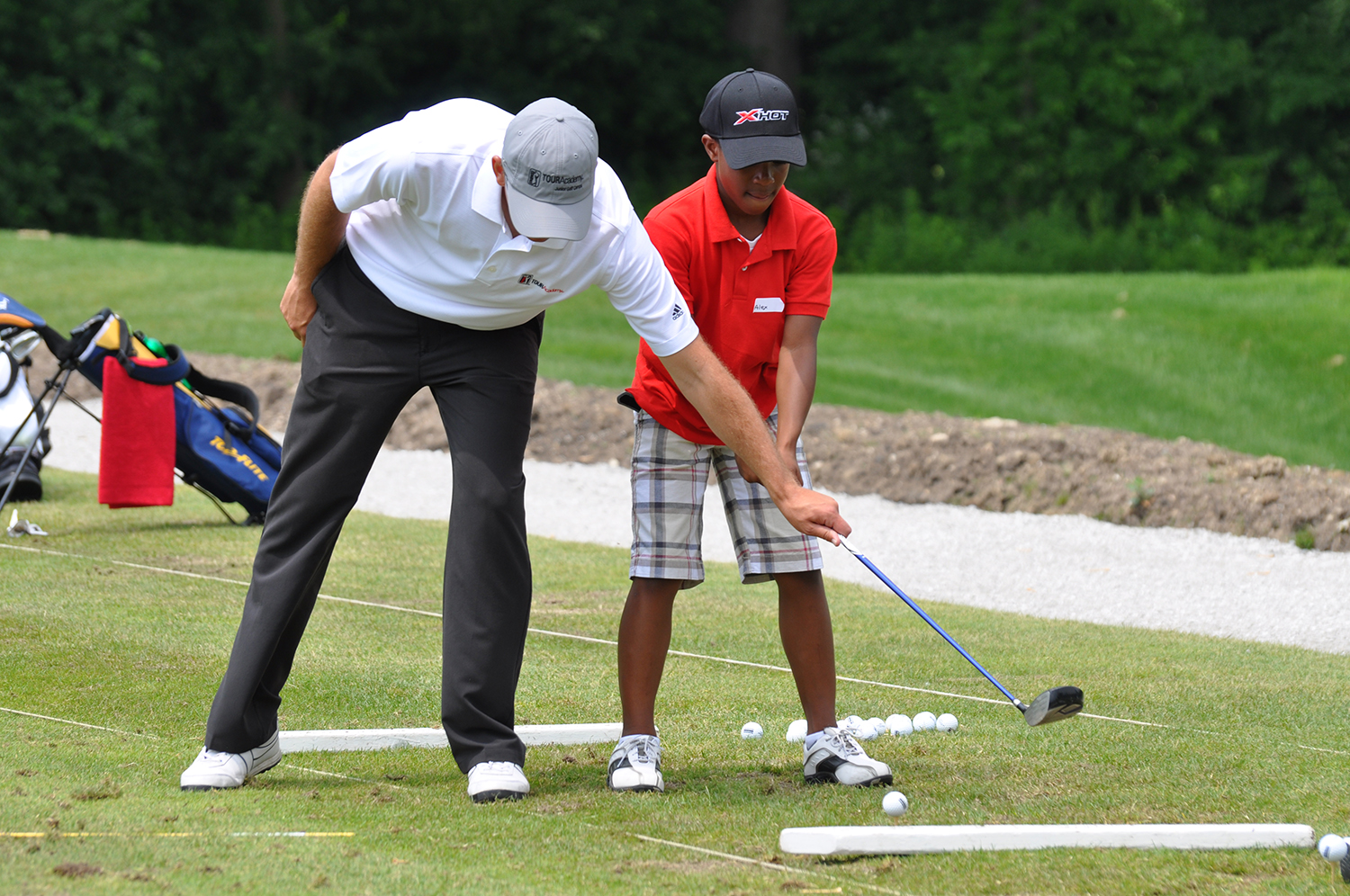 This community-focused endeavor was implemented through Cantigny's parent organization, the nonprofit Robert R. McCormick Foundation in Chicago. Thanks to the foundation, Cantigny Golf operates with an eye on public service, presenting golf, especially for juniors, as the "game of a lifetime." Cantigny's highly-developed caddie program, rare for a public access facility, also provides life lessons through golf for local youth. Through the years, 17 Cantigny caddies have earned coveted Evans Scholarships, which, according to the Western Golf Association, "is a full housing and tuition college scholarship awarded to golf caddies with limited financial means."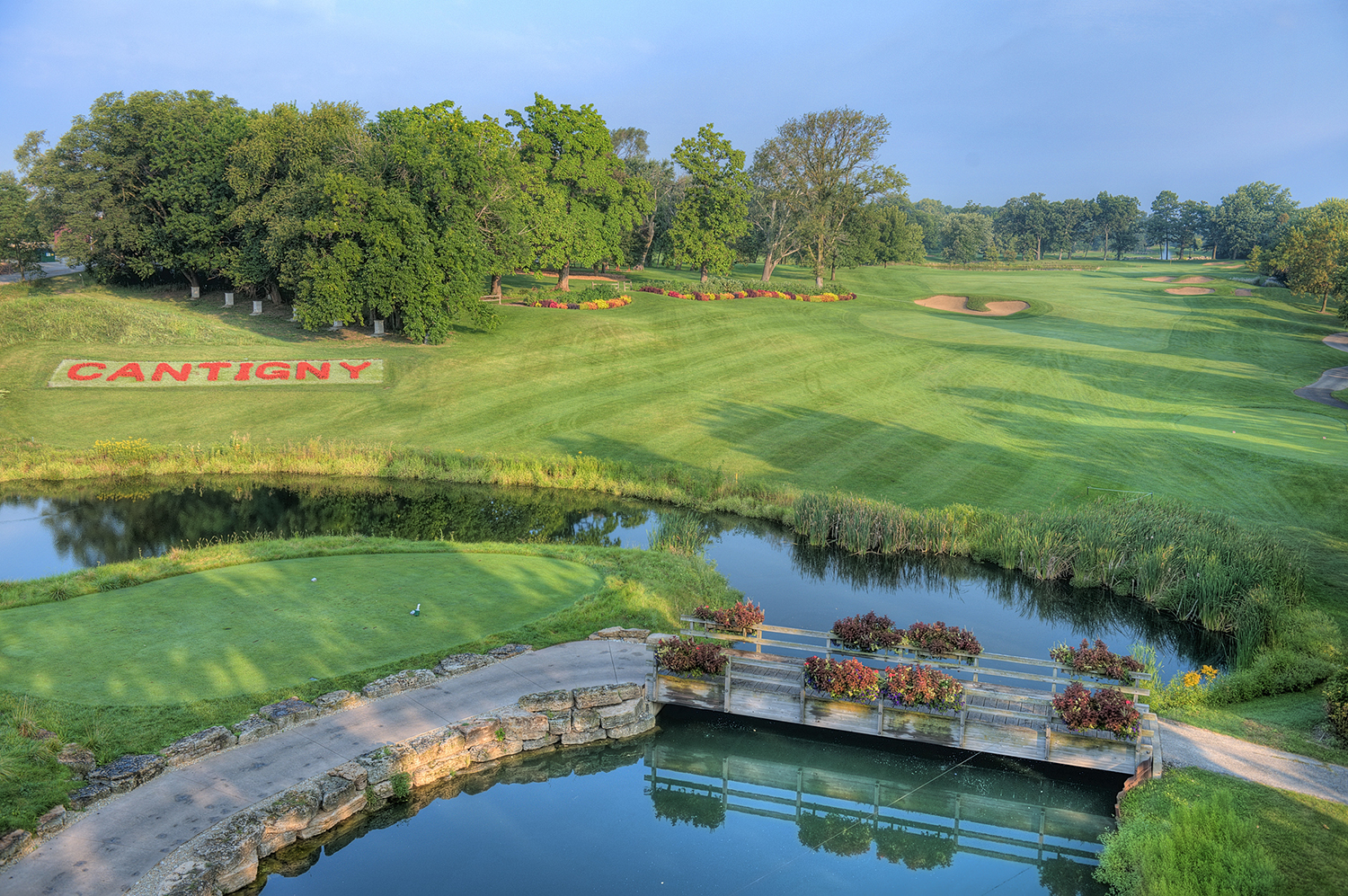 Not to be overlooked is the fact that Cantigny Golf has three impeccable nine-hole championship layouts that provide some of the best public golf in the country. Playing the Lakeside, Woodside and Hillside nines represents the ultimate goal for the hundreds of junior golfers and beginner adult golfers who DeMattia and his professional staff welcome every day.