It's a great day for elite golfers who like blade irons, and players who can benefit from a high technology utility iron. Callaway this morning announced the Apex Muscleback Irons and Apex Utility Irons, both are available for custom order online September 12, including on Callawaygolf.com. As a special offer, customers can pre-order both of them starting today, August 15.
The Apex Muscleback Irons are classically crafted, Tour inspired, premium forged blades with playability too, and they're a great choice for elite, low handicap golfers. This irons set is custom order only, and comes standard in a 2-PW.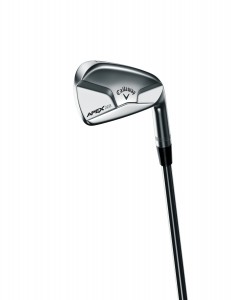 The Apex Utility Irons will be available at some retail accounts too. These forged utility irons are loaded with technology to give players high ball speeds across the face, along with performance, playability and a lot of forgiveness. They've gained immediate popularity on Tour since they were introduced at the Open Championship, and they're available in 18-degree, 21-degree and 24-degree lofts.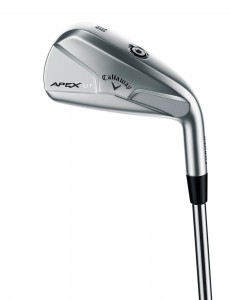 A suite of content was released by Callaway to support the announcement, including an episode of Callaway Talks featuring the company's SVP of R&D, Dr. Alan Hocknell: http://youtu.be/IYoVdqPddiU 
And in this Friday Office Tip, Callaway Tour Pro Pat Perez uses the Apex Utility Iron to show us how to hit a low shot when the wind is up: http://youtu.be/ZbHrkBgBvok
For more, please visit CallawayGolf.com
Callaway Golf Company (NYSE: ELY) creates products designed to make every golfer a better golfer. Callaway Golf Company manufactures and sells golf clubs and golf balls, and sells golf accessories, under the Callaway Golf and Odyssey brands worldwide.
Jeff Newton
Global Communications
Callaway Golf Company
Twitter: @JeffNewtonCG | @CallawayGolf | @OdysseyGolf | @CallawayGolfPR
flipboard: https://flipboard.com/profile/CallawayGolf