CARLSBAD, Calif., Jan. 4, 2019 – Today Callaway Golf Company (NYSE: ELY), an industry leader in golf equipment and innovative performance technologies, officially announced its new 2019 product lineup. Top of mind for the Company's innovative new equipment line include Epic Flash Woods, Apex Irons, Odyssey Stroke Lab Putters, and ERC Golf Balls.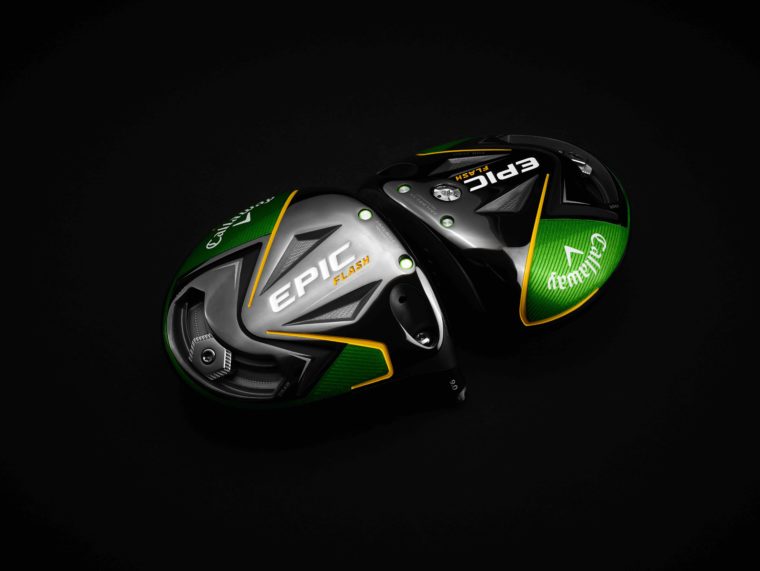 EPIC FLASH DRIVERS
The new Epic Flash driver employs a new Callaway technology called Flash Face to help golfers get more ball speed for more distance. Flash Face's unique, internal mapping consists of dozens of subtle ripples flowing from heel to toe that work together cohesively to elevate COR in the face's center region. That convention-defying accomplishment results in a significant ball speed boost for a noticeable distance increase when you make solid contact, helping make your longest drives go even longer.
Flash Face's sophisticated architecture was created by Artificial Intelligence and "Machine Learning," a field of computer science that uses statistical techniques to give computer systems the ability to "learn" with data without being explicitly programmed.
The Epic Flash driver also incorporates our revolutionary Jailbreak technology that promotes fast, face-wide speed. The two internal, hourglass-shaped Jailbreak bars connect the crown to the sole, stabilizing and stiffening those two parts at impact, allowing the face to take on greater impact load to generate faster ball speed. Together, Flash Face and Jailbreak make the Epic Flash one of the most innovative and technologically advanced drivers in Callaway history.
Also available in Epic Flash Sub Zero. Product at retail: 2/1/19. Pricing: $529.99
EPIC FLASH FAIRWAY WOODS
The new Epic Flash fairway wood features our groundbreaking new Flash Face Technology to help golfers of every level and swing speed get more ball speed and distance. And we applied what we learned to create an ultra-thin, forged Carpenter 455 steel clubface for Epic Flash fairway woods that incorporates our renowned Face Cup technology and our new Flash Face technology. Within the clubhead, Callaway's innovative Jailbreak Technology is the engine that promotes increased ball speed.
Also available in Epic Flash Sub Zero. Product at retail: 2/1/19. Pricing: $299.99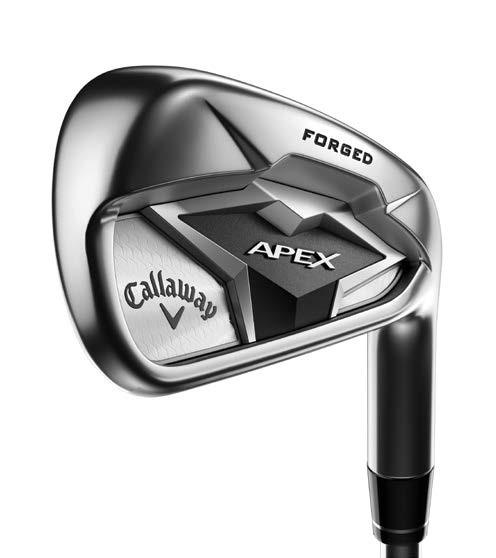 APEX 19 IRONS
Apex is the ultimate forged players distance iron, and it stands alone for its premium craftsmanship and amazing sound and feel. This is an exceptional new multi-piece construction that lives up to the Apex standard for performance. And it's precision engineered to deliver an unmatched forged design, with innovative ball speed technology, and optimal ball flight and trajectory.
Product at retail: 1/25/19. Pricing: starting at $1,399.99
APEX PRO 19 IRONS
Apex Pro 19 creates a completely new category; our first ever Tour performance iron with advanced distance technologies. This is the iron for better players who want all the benefits of a Tour-level design without sacrificing ball speed or distance.
Product at retail: 1/25/19. Pricing: $1399.99
APEX 19 HYBRID
For the first time ever, we've engineered our revolutionary Jailbreak Technology into a players hybrid. Apex provides the benefits of a hybrid while maintaining the spin characteristics and controlled ball flight of a long iron for better players and Tour Pros. And it's expertly crafted with beautiful shaping, a classic PVD finish, and premium components.
Product at retail: 1/25/19. Pricing: $269.99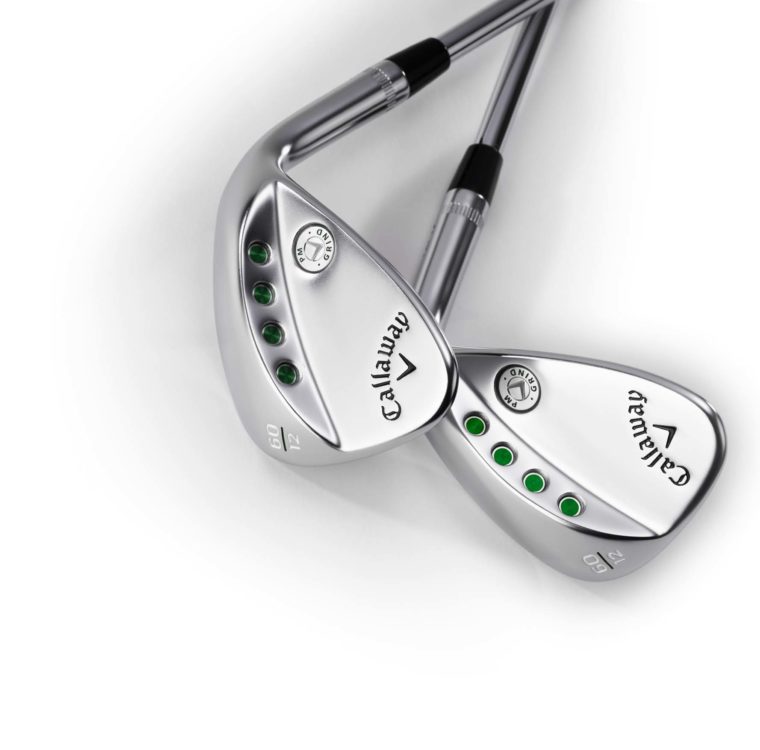 PM GRIND 19 WEDGES
Even by Callaway's high standards, the PM Grind 2019 wedge is a very special golf club. Its pedigree alone is remarkable, as it was co-created by Phil Mickelson, arguably the greatest wedge player in history, and Roger Cleveland, arguably the greatest wedge designer in history.
This year Phil began working with Roger on improvements to the PM Grind that make it easier to hit three essential shots Phil thinks every golfer needs:
The Knockdown – a low-flying, high-spinning shot ideal for attacking the pin.
The Hit & Check – a short pitch that bounces twice and stops.
The "Phlop" – the high-flying, steep-landing, fast-stopping greenside shot Phil made famous.
Product at retail: 2/15/19. Pricing: $159.99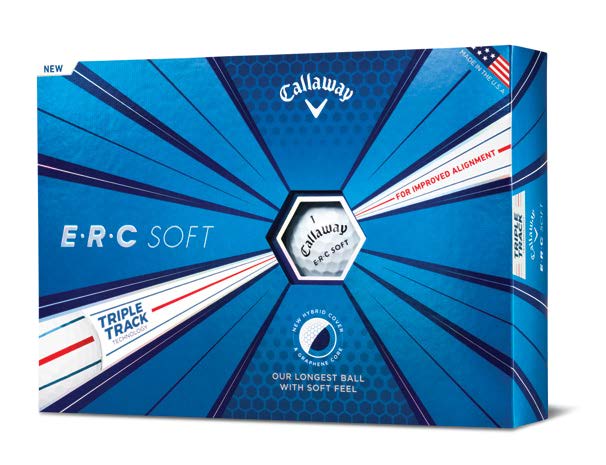 ERC SOFT
ERC Soft is an extraordinary achievement: a distance ball with soft feel and an exceptionally high level of performance, and it's made possible by our groundbreaking new Hybrid Cover.
The incredibly soft multi-material cover promotes fast ball speeds for long distance through the bag, and great feel. And around the green it's engineered to create noticeably higher spin for excellent control, allowing you to play aggressively on approach shots and in your short game.
Product at retail: 2/8. Pricing: $39.99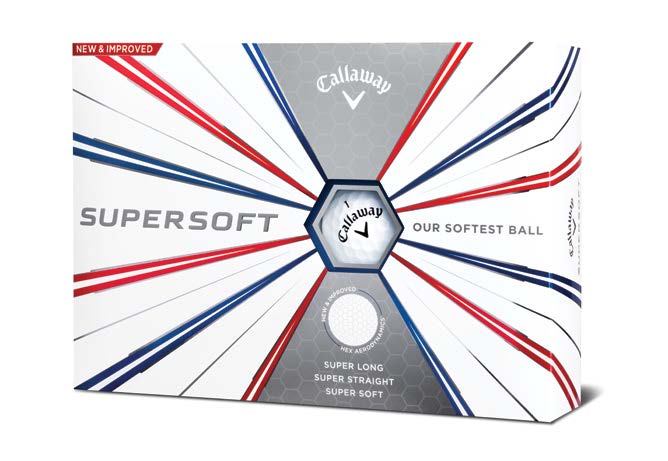 SUPERSOFT
The new Supersoft combines our lowest compression with a new softer cover and optimized HEX Aerodynamics for lower drag. Together the soft compression and new low-spin HEX Aerodynamics pattern promote longer distance and straighter shots off every club. And around the green, the softer Trionomer cover generates greater shot-stopping spin and better feel to improve your short game performance.
Product at retail: 2/8. Pricing: $22.99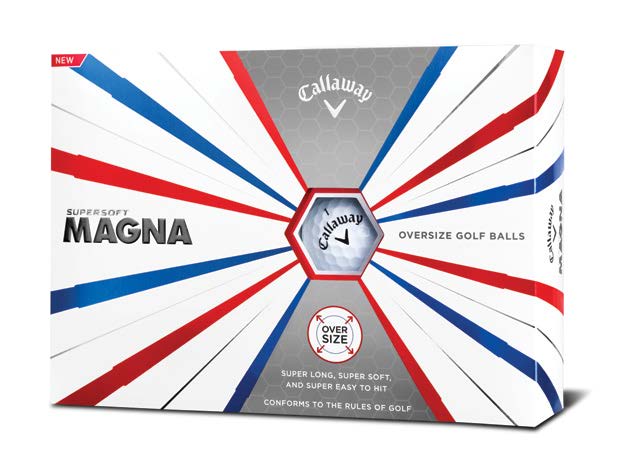 SUPERSOFT MAGNA
With the new Supersoft Magna, we've introduced a completely new kind of golf ball design to make the game easier and more fun. It's an oversized ball that creates all the super long, super straight, and super soft characteristics of Supersoft with a super easy-to-hit construction. That's right, it's a larger, more forgiving golf ball that still conforms to the USGA Rules of Golf, and it's designed for players who struggle with consistent solid contact, and those looking for more distance and easy launch.
Product at retail: 2/8. Pricing: $22.99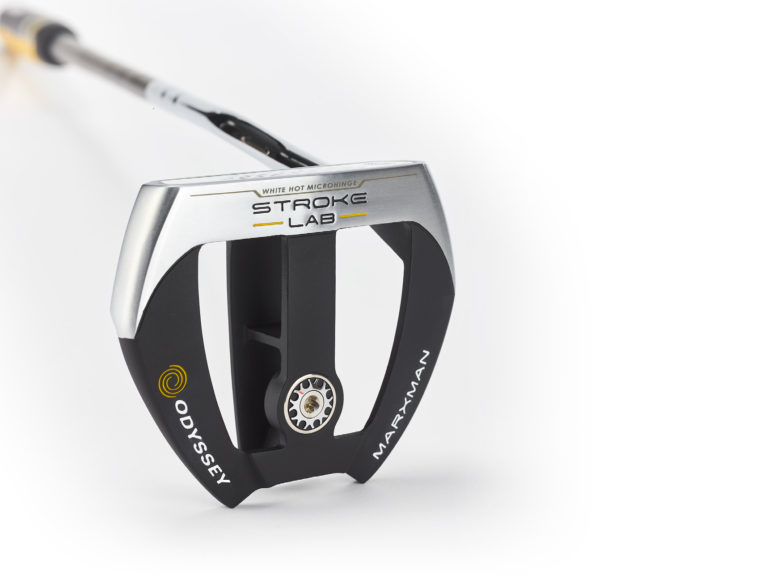 ODYSSEY STROKE LAB
The new Stroke Lab line of putters incorporates a unique new method of weight distribution designed to improve the physical dynamics of the stroke. The Stroke Lab shaft is a full 40 grams lighter**, made possible by an innovative new multi-material shaft design that combines a graphite body with a steel tip.
Odyssey studies indicate improvements in the consistency of backswing time, face-angle at impact, ball speed, and ball direction*. Feel for the putterhead becomes more acute, helping the golfer repeat the same, smooth stroke time after time. And Stroke Lab has already won around the world including Phil Mickelson (at The Match), Danny Willett, and Thomas Pieters.
Product at retail: 2/8/19. Pricing: $249.99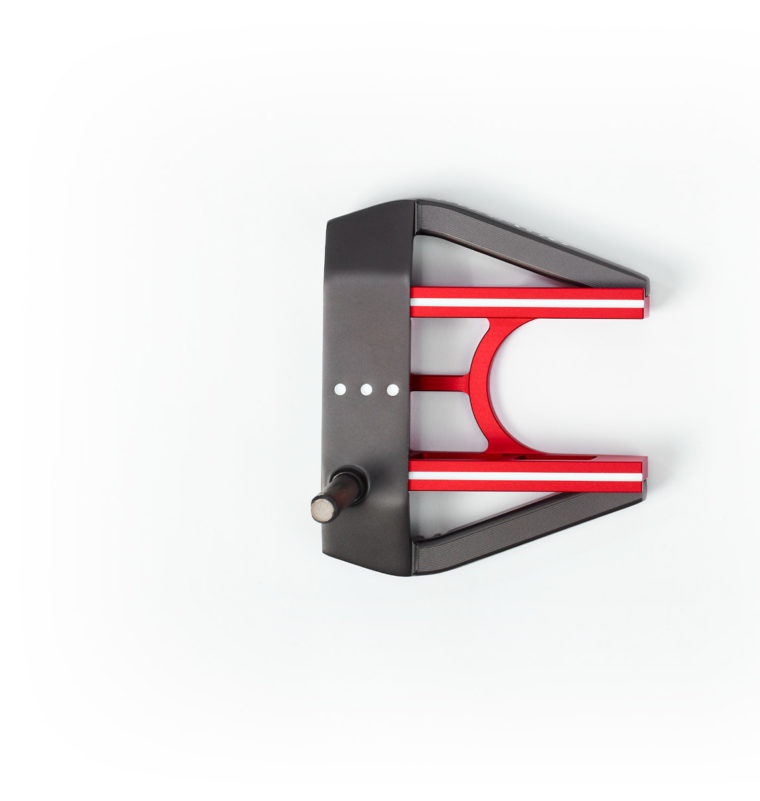 ODYSSEY EXO WITH STROKE LAB
EXO Putters with Stroke Lab shafts represent a remarkable meeting of three of our newest innovations: EXO construction, White Hot Microhinge Insert, and Stroke Lab Weighting. The result is a spectacular line of high-tech mallets engineered to help any golfer make more putts.
Product at retail: 3/29/19. Pricing: $349.99
ODYSSEY TOULON PUTTERS
Each model in the Odyssey Toulon Design Collection is a union of premium materials, intelligent design, expert craftsmanship, beautiful shaping, and advanced performance technology like the Stroke Lab Shaft. We're proud to be such a fast-growing milled putter with golfers and on Tour, and we're about to take performance driven design to new heights.
Product at retail: 3/29. Pricing: $449.99
ABOUT CALLAWAY GOLF
Through an unwavering commitment to innovation, Callaway Golf Company (NYSE: ELY) creates products designed to make every golfer a better golfer. Callaway Golf Company manufactures and sells golf clubs and golf balls, and sells bags, accessories and apparel in the golf and lifestyle categories, under the Callaway Golf®, Odyssey®, OGIO® and TravisMathew® brands worldwide. For more information please visit www.callawaygolf.com, www.odysseygolf.com, www.ogio.com, and www.travismathew.com.