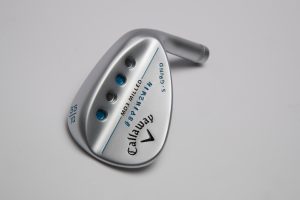 Today Callaway Golf officially announced its new Callaway Customs wedge program. Featuring a wide range of stamping, color, paint fill, and other visual options, Callaway Customs allows for a remarkable amount of personalization on Callaway MD3 Milled Wedges.
The Company launched a new web page today for the program's introduction:
http://cmp.callawaygolf.com/customs/
The web page features an innovative and easy-to-use wedge configurator, where golfers can complete the 6 main options to fully customize their wedges: https://www.callawaygolf.com/wedges-2016-mack-daddy-3-custom.html?
These options are:
1. Paint Fill: Choose the finish (Satin or Chrome), color of the loft and bounce, color of the lines on the wedge, color of the grind, color of all 4 weight ports
2. Stamping: Customize the letters and text stamped on to the wedge, as well as the symbols and colors. Golfers can chose a 3-letter stamping option or a more advanced option up to 10 letters.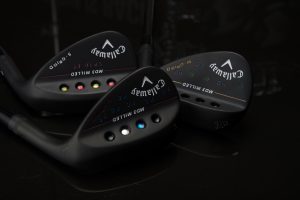 3. Head options: Including Loft and Lie Angles
4. Shaft Options
5. Grip Options
6. Summary of the full design
Golfers can order from Callaway Customs starting today. For more information, please contact Jeff Newton or Scott Goryl.