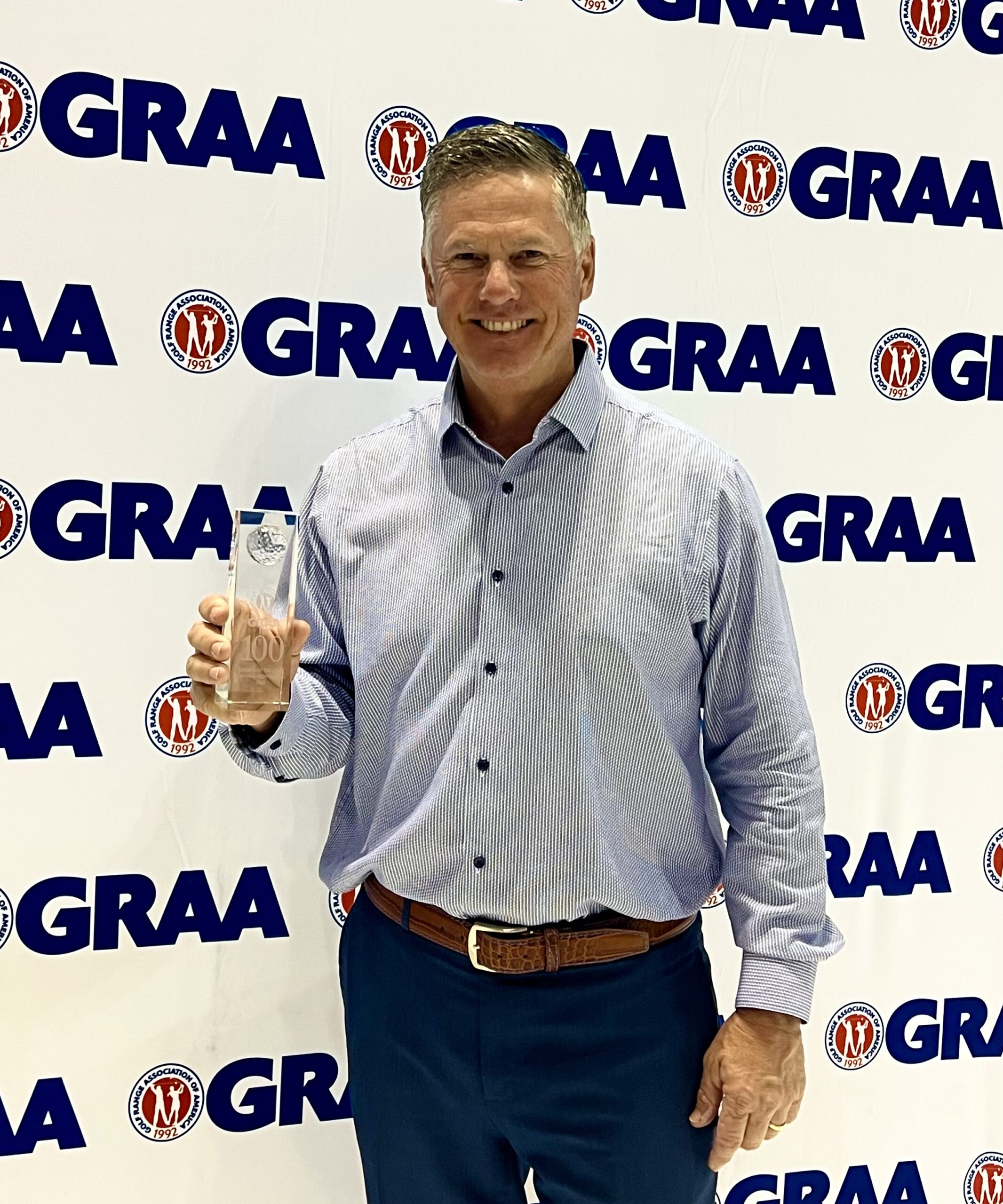 By Vinnie Manginelli, PGA
PGA Professional Kevin Britt grew up in Fort Myers, Florida and got his start in golf after taking a part-time job at The Forest Country Club when he was 18 years old. A baseball and football player in high school, Britt hadn't swung a golf club before working at FCC. After attending community college in his hometown, he left for Florida State University where he was a history major.
A trip to visit some college friends in Hilton Head, South Carolina led to a summer job at Palmetto Dunes Resort in May of 1990. "That summer job turned into a career, as I ended up staying there instead of returning to Florida State," Britt explains. "I entered the PGA apprentice program and worked my way up at Greenwood Development, the management company that oversaw several golf courses in the area."
Britt hasn't left South Carolina since!
He started teaching at the resort's golf schools and conducted private lessons. He says he knew immediately that teaching and coaching was the aspect of golf that he enjoyed the most. After all, Britt had aspirations of teaching when he headed north to Tallahassee from Fort Myers a few years earlier, but his desire to educate was rekindled within the game of golf in Hilton Head.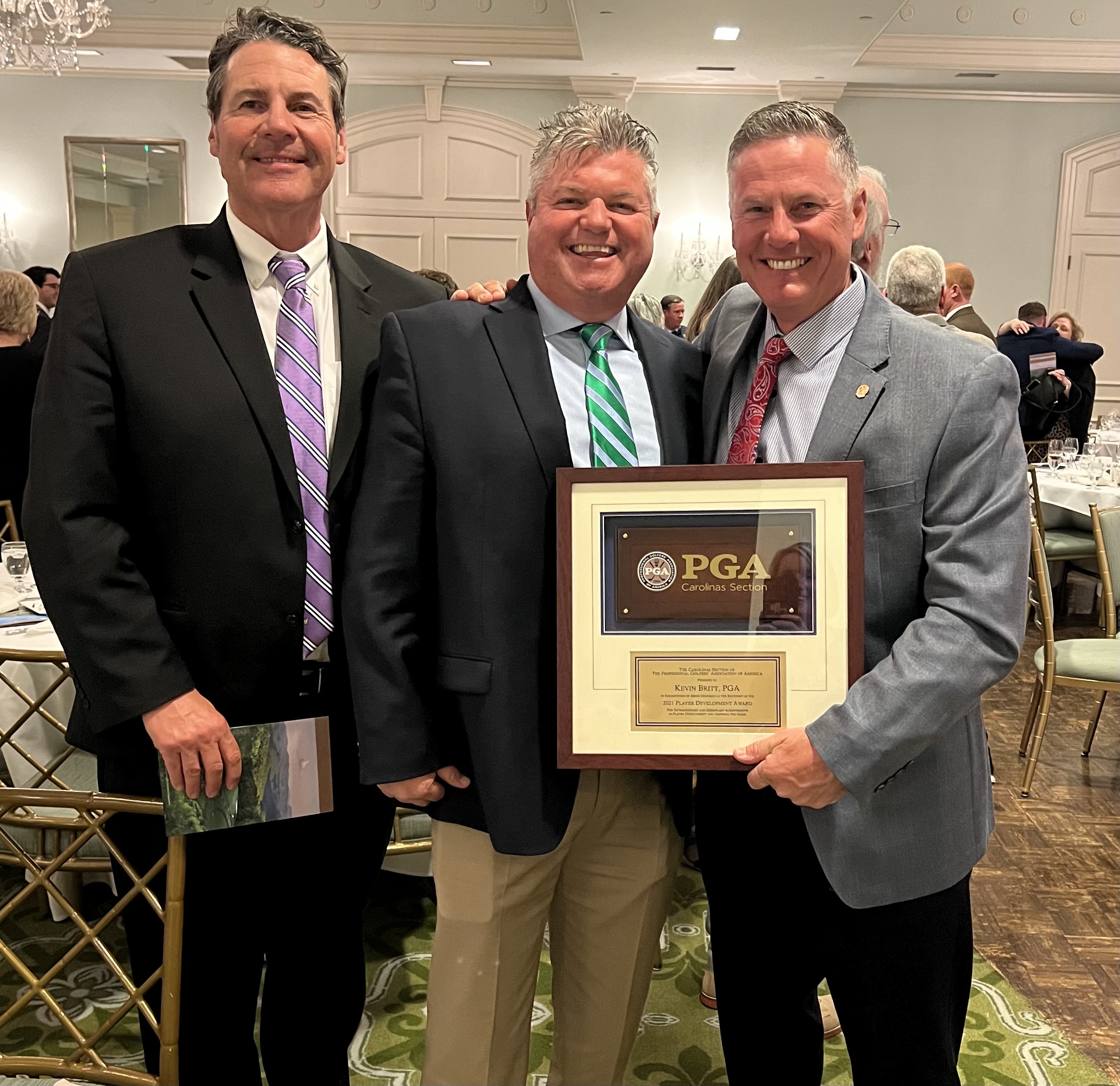 In May of 1995, Britt was hired by PGA Professional Jimmy Koosa to teach and manage the Weed Hill Driving Range in Irmo, South Carolina. Britt spent nine years at Weed Hill before leaving for a short stint elsewhere and would soon return to Irmo for three additional years. "That's where I first did a lot of my teaching and developed my philosophies on the golf swing and golf instruction in general," Britt says.
He worked in and around Columbia, South Carolina from 1995 to 2016 and implemented a junior program at Weed Hill to work with some of the talented young golfers in the area. Britt says he always tries to foster a culture at his facilities where kids can learn together, play together, practice together and even compete against each other. The kids would take classes and then hang out on the putting green or range, working on their game and developing little competitions that pushed each other to get better. In fact, the competition was as big a part of their growth as the instruction itself. Many of Britt's young students would go on to win junior events and play college golf. Dustin Johnson did a little more.
When Dustin was about 12 years old, his dad Scott was the PGA Head Professional at the Mid-Carolina Golf Club, which as fate would have it is located in Prosperity, South Carolina. Scott moved over to the Weed Hill practice facility and Dustin would be at the range all the time.
"He was one of those kids who'd just be there hitting golf balls and asking questions daily," Britt remembers. "I worked with Dustin a lot, as did Jimmy Koosa. These sessions weren't necessarily full lessons, but more 5-10 minutes of tweaking this and reinforcing that." Britt says. Johnson's desire to learn was endless, as he'd take the information shared by Britt and Koosa, work on it over the next day or so and return to learn what was next. Johnson would still be hitting balls at 10:00 at night when Britt was set to close up and head home. Eventually, he would just tell Johnson to turn out the lights when he left.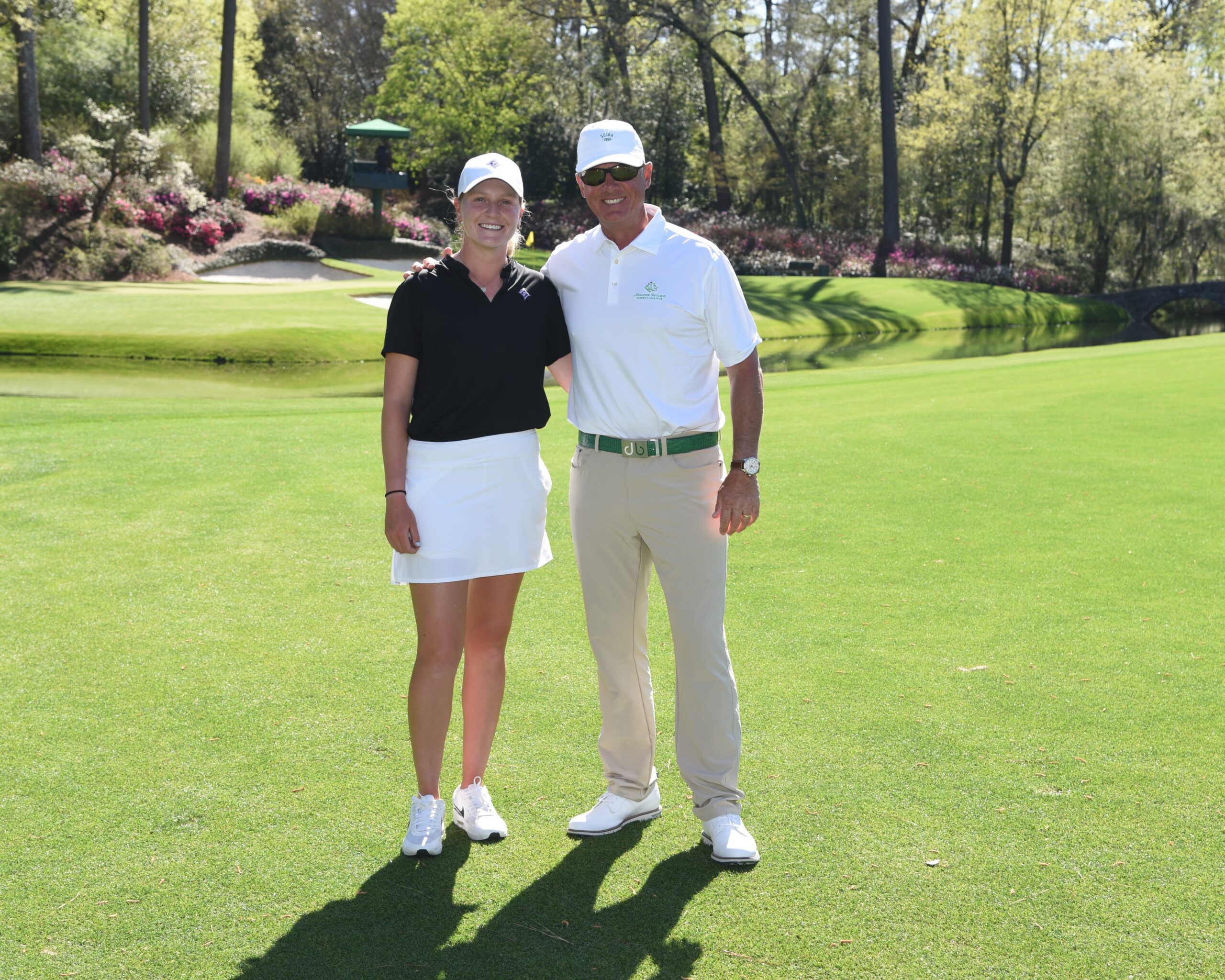 Britt had a similarly-informal relationship with his first instructors at The Forest Country Club, but would start seeing a legendary South Carolina Hall of Fame golf pro named Grant Bennett. "Grant was really the only instructor I ever had," Britt says. As he got into teaching, Britt used books and articles to reinforce the mental and course management side of golf, as well as the technical aspects of the golf swing. Now a Golf Range Association of America (GRAA) Top 100 Growth of the Game Teaching Professional, Britt is the PGA Director of Instruction at The Carolina Country Club, an 18-hole private facility in Spartanburg, South Carolina. Celebrating two years at his current club, Britt serves about 350 members, a changing demographic with more young families and kids than ever, and he touts the early success of his junior, ladies' and senior programming using the Operation 36 platform. He is now an Operation 36 Top 50 Master Coach.
In addition to stellar outdoor practice facilities at The Carolina Country Club, Britt has an indoor performance center with two hitting bays equipped with FlightScope, BodiTrak and V1 technology.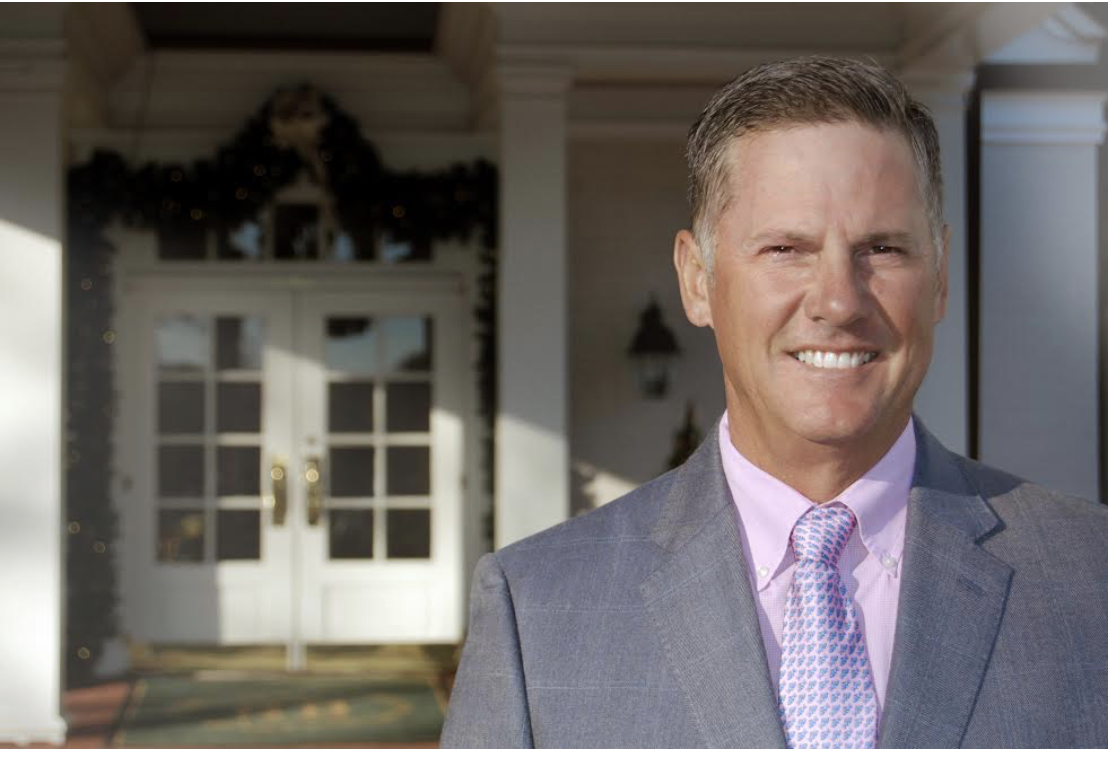 Britt earned the Carolinas PGA Section Youth Player Development Award in 2016 and the Section's Player Development Award in 2021. He became a Quarter Century PGA Member in 2019 after not touching a club until his late teens and pivoting from his original college plans because of an outside operations job in Hilton Head. Over three decades, he is proud to have helped more than 100 young students earn golf scholarships, a feat he couldn't have imagined when just breaking into the business.
His daughter Isabella is a second-year golfer at The College of Charleston, and his son Casey is also in the business, currently working at The Cliffs at Keowee Springs, in South Carolina.