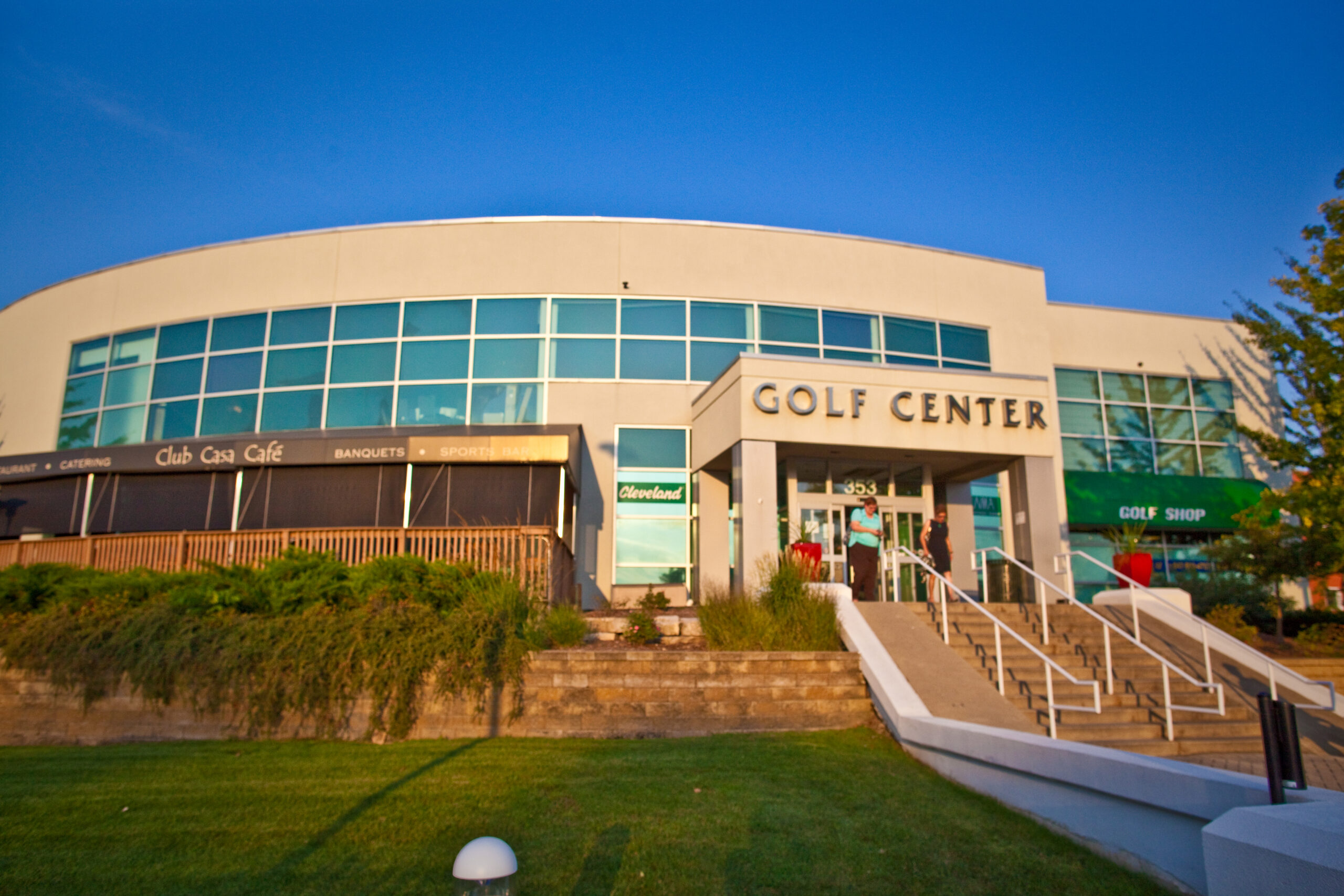 By Vinnie Manginelli, PGA
With millions of new golfers coming to the game in the past two years, tee sheets are full across the country and driving ranges are busier than ever. Membership rolls are filling up and rounds are increasing monthly. With such excitement and activity around the game, golfers of all skill levels are seeking alternative golf experiences.
Par 3 courses, short game areas, expansive putting greens, driving ranges and technology are all changing the way we engage golfers these days, as they consider other options to the traditional 9- and 18-hole round of golf. Golf Center Des Plaines, a 2020 GRAA Top 50 Stand Alone Facility located in the Chicago suburb of Des Plaines, Illinois, checks all of these boxes, and then some.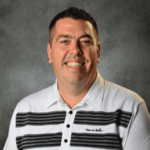 Brian Panek, the Superintendent of Revenue Facilities for the Des Plaines Park District, shared some time with us recently to discuss the popularity of the game, the state of the industry and the bustling business that he oversees just ten minutes from O'Hare Airport.
Golf Center Des Plaines rarely closes and the lights stay on until midnight during the summer. This facility opened in 1998 and was privately owned for only two years before the Des Plaines Park District purchased it in 2000.

There are several vital components that make this practice facility a destination among Chicagoland golfers. The short course, for instance, is a fully-lighted nine-hole layout that stretches to 1,100 yards in length. Individual holes range from 65-205 yards, and with a lake, berms, hills and prairie grass, it's always a true test.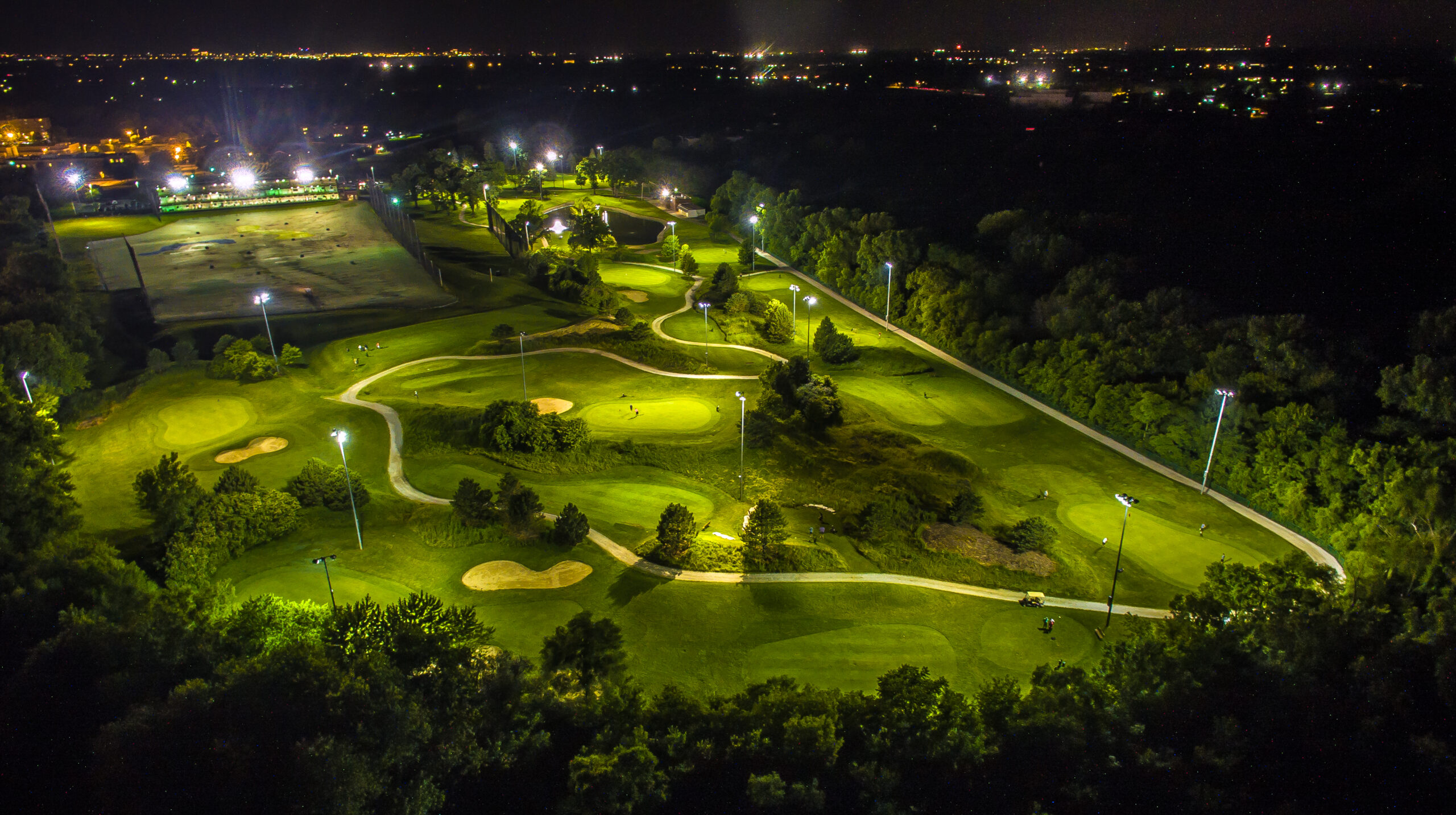 "It's not an easy Par 3 course," says Panek. "With the placement of the bunkers and the undulations around the greens, it usually poses a challenge to even our most-skilled golfers."
The demographic of their clientele is "all over the place", Panek adds. During the day, they'll see a lot of golfers on their lunch break who couldn't get the day off to play golf, or seniors who opt for the enjoyment of the Par 3 layout over a regulation sized course.
Panek also described many bustling summer days with junior golfers all around, great news for the future of the facility, and the game as a whole.
"It transitions at night," he says. "We get a lot of non-golfers, a younger crowd out looking for something fun to do. The very popular food and beverage service is leased out to a third party and provides banquet and catering services, snacks, lunch and full dinners, as well a sports bar with more than two dozen domestic, imported and craft beers and HD TV's set up both inside and out. This adds greatly to the social engagement that so many golfers enjoy.
Prior to the pandemic, Panek says the evenings on the Par 3 course would be busy from 6:30 to close, with some long waits that forced patrons waiting for a tee time to utilize the other amenities offered. It's understandable that a Par 3 golf course under lights in a metropolis like Chicago may be busy at night, but making patrons wait up to two hours for a tee time was not the customer service message Panek wanted to portray. Most customers, however, were not be phased in their unwavering mission to have a good time, and would enjoy the range and a bite to eat while waiting. But since COVID-19, the facility has started taking tee times, and Panek says the tee sheet is full every night during the summer.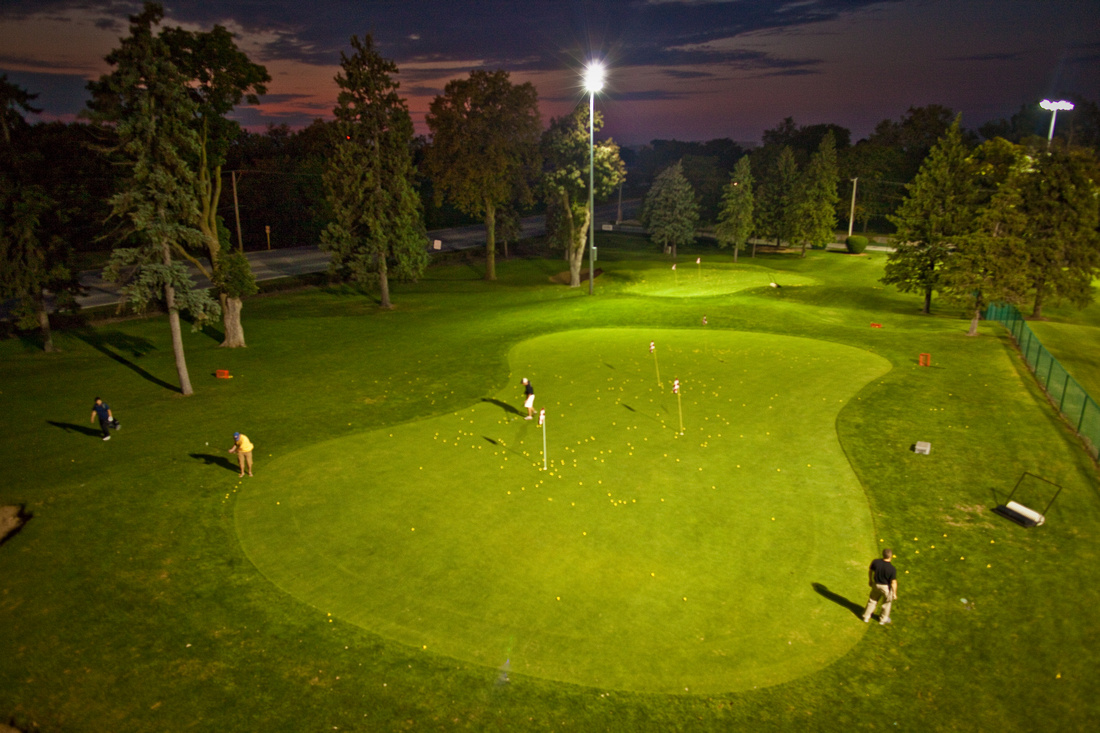 Other amenities that Golf Center Des Plaines offers include a 1½-acre short game area with bunkers and multiple putting greens. Golfers can practice wedge shots up to 60 yards and can do so all day for just $8. They can even come in the morning for some short game practice, leave, and return later. This short game area is also lit to maximize the opportunities golfers have to practice and hone their skills, socialize with friends and even bring the kids to hopefully foster a love of the game.
In addition, Golf Center Des Plaines has a newly-renovated, 80-bay driving range with three tiers of hitting bays that are lighted and heated for comfortable practice year-round. Panek says they are considering driving range technology in the near future, and mentioned a few minor hurdles to overcome before fully moving forward with this add-on option.

There is also public grass tee space of 13 stations for their most skilled competitive golfers. In fact, Panek was proud to share that they work with all the local high school golf teams to provide practice facilities during their golf season. He described a second grass tee area on the back end of the range that can accommodate up to 30 golfers at a time. With 15 or 16 high schools using the facility for their practices, it gets a lot of play for sure.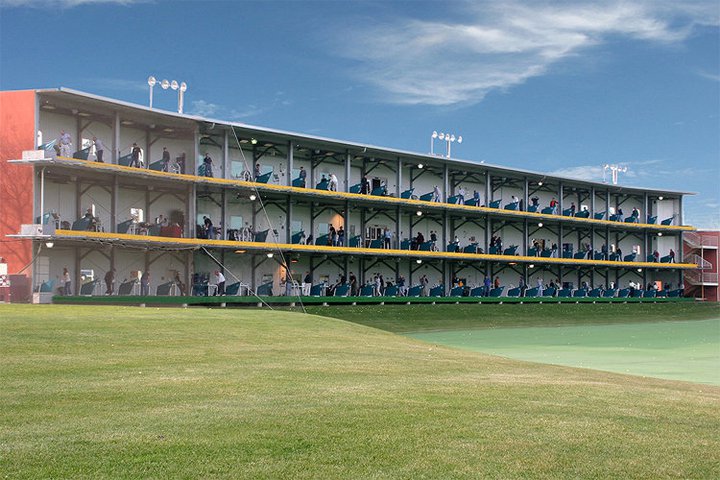 The facility offers two distinct memberships that "have taken off", according to Panek. The first is $500 per year and offers unlimited use of the short game area and Par 3 course. These members also enjoy special range perks with certain purchases and discounts in the golf shop, restaurant and on-site GOLFTEC academy.
The second membership is an Unlimited Driving Range Membership. For $150 per month (with a six-month minimum) members enjoy unlimited use of the automated driving range. Real die-hards save $50 if they partake in both memberships.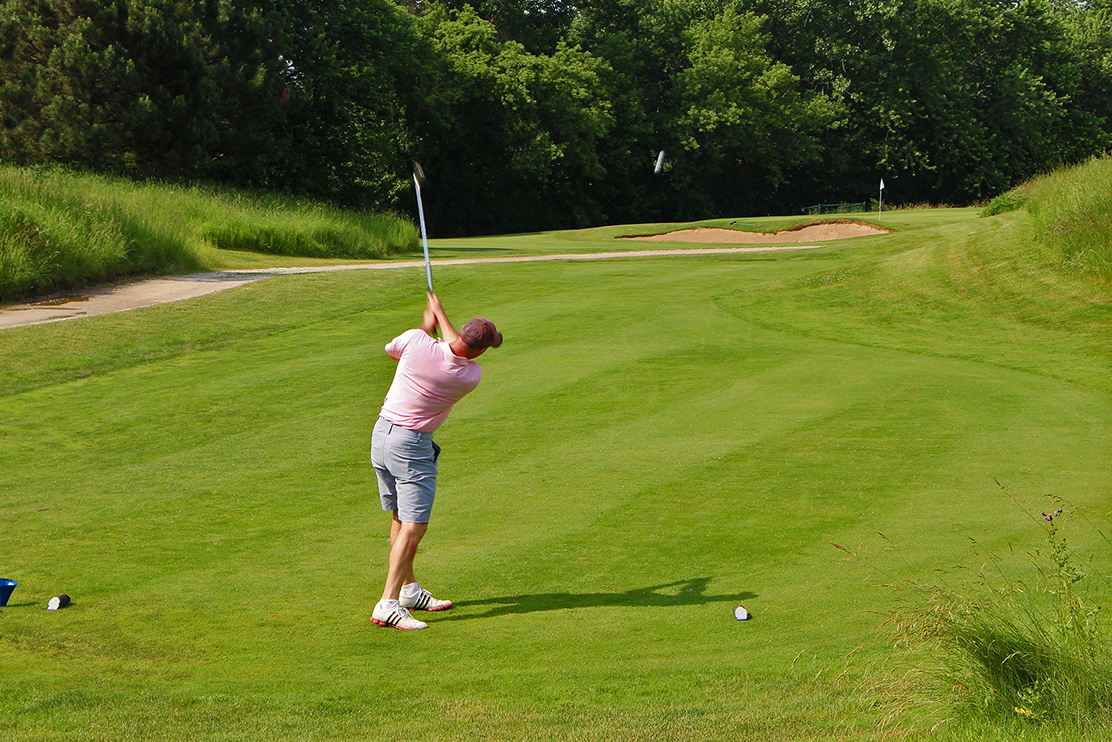 Golfers of all levels can improve their skills by utilizing the services of the aforementioned GOLFTEC professional team. "With five pros on staff, this is actually one of GOLFTEC's highest producing locations in the U.S.," Panek explained. Beginner classes and camps are also facilitated on the back grass tee area, but are taught by local college golfers, and are separate from the menu of services provided by the GOLFTEC staff of instructors.
The golf shop is the third of three leased services at Golf Center Des Plaines, along with the food and beverage and instruction services. There is a wide array of hard goods, bags, shoes, headwear and accessories available to pique any golfer's interest.
As we wrapped up our chat, I recapped all the great amenities offered at Golf Center Des Plaines and commented that it seems like a great entertainment venue. Though Panek agreed about the great entertainment provided at his facility, he made a point of stating, "We do pride ourselves in being a golf practice facility." With 18,000,000 range balls hit between November 1, 2020 and October 31, 2021, there certainly is a lot of practicing going on in Des Plaines.
For more information on Golf Center Des Plaines, log on to https://www.dpparks.org/parks-facilities/parks-pools-facilities/golf-center-des-plaines/.