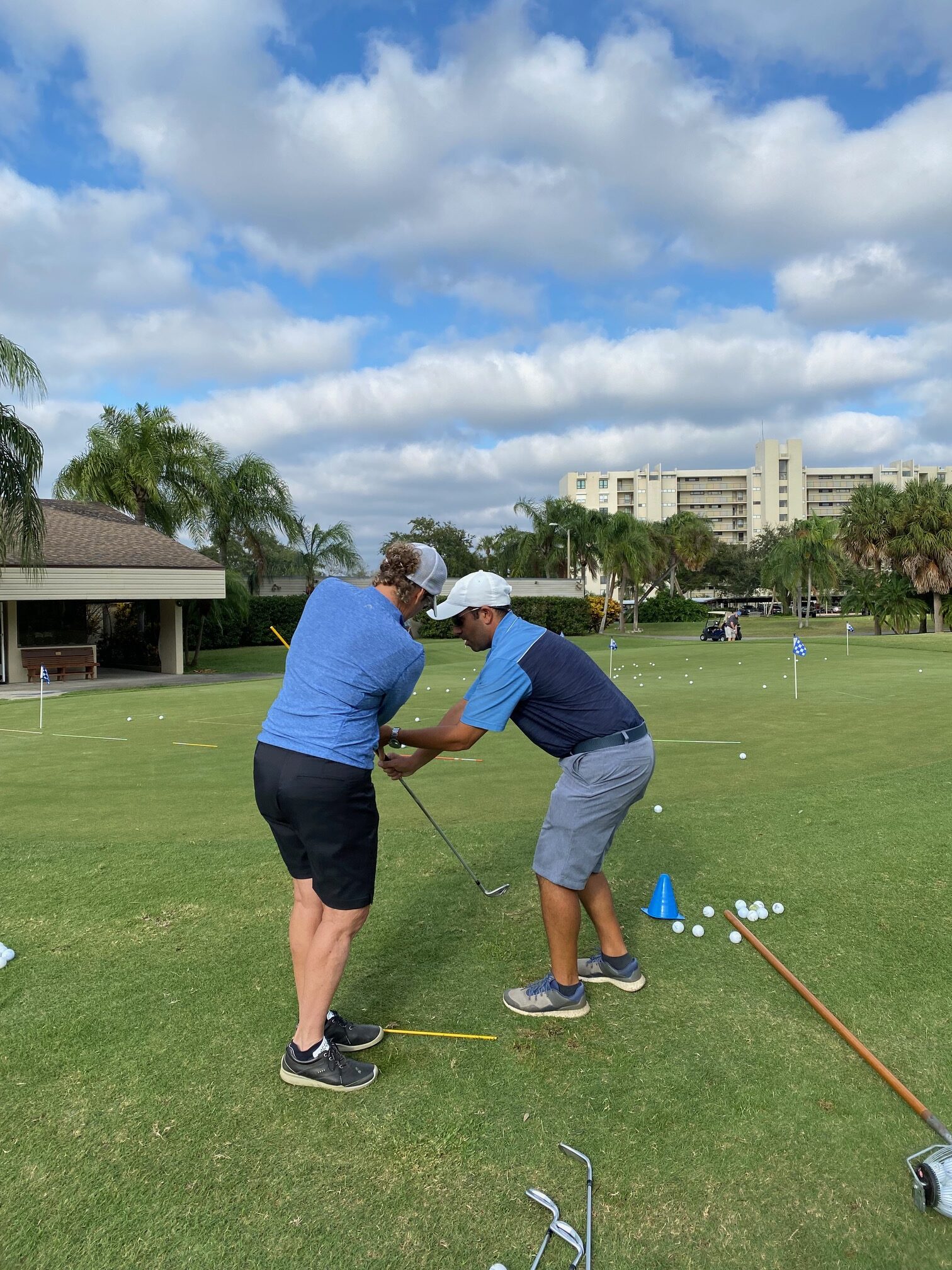 By Vinnie Manginelli, PGA
It's been an award-winning season for Chris Ardolina. The PGA Teaching Professional at Cove Cay Golf Club in Clearwater, Florida recently earned the North Florida PGA Section West Central Chapter Teacher of the Year Award, as well as GRAA Top 100 Growth of the Game Teaching Professional honors.
The New Jersey native and Methodist University PGM Program graduate started playing golf when he was 12 or 13 years old, got hooked and quickly chose golf over the other sports he was playing at the time. By 14 he was shooting in the 70s already and would play all four years in high school, putting up a nine-hole score of 33 (-3) in three different matches, a record he believes still stands today.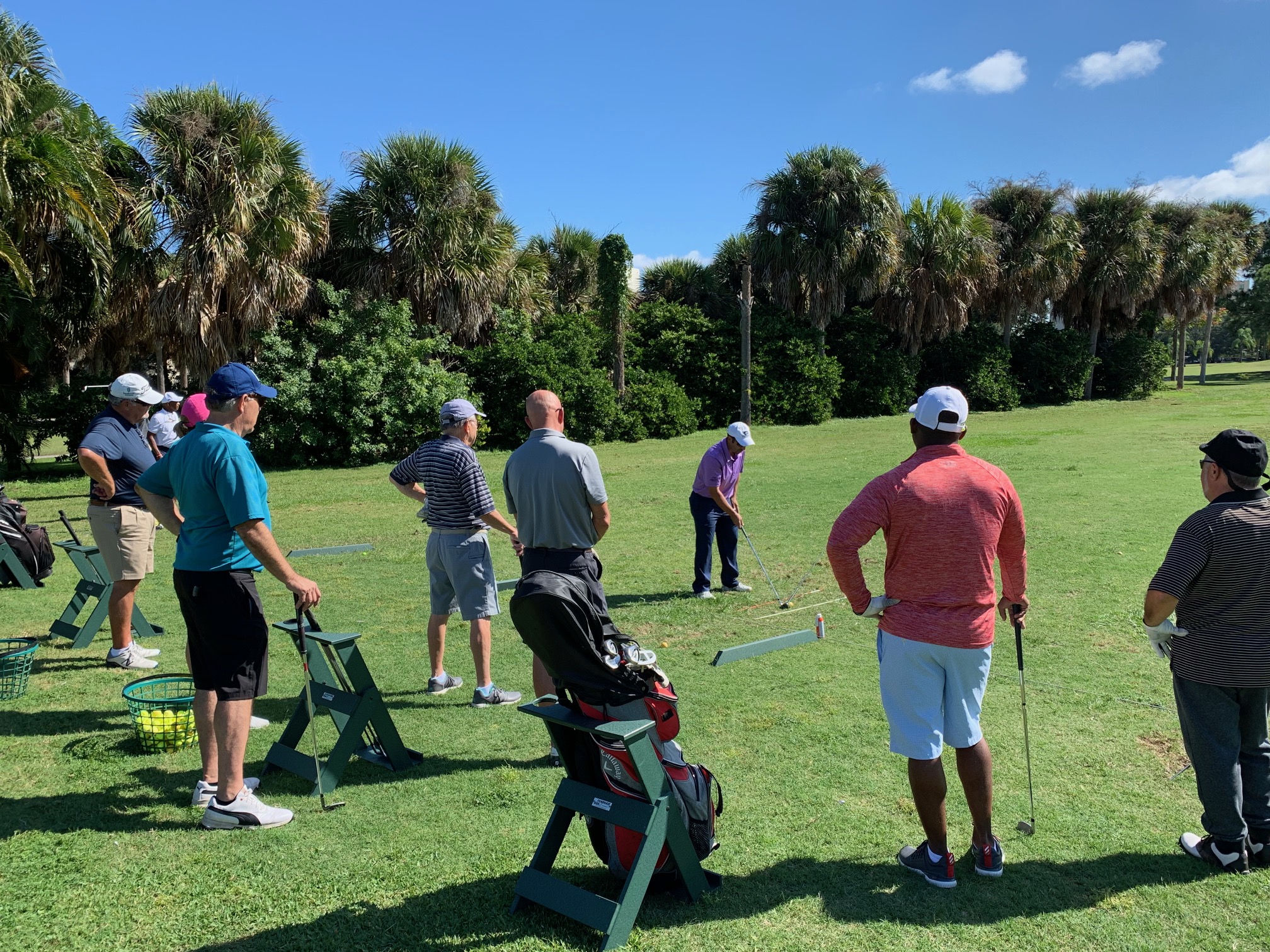 Ardolina's coaching journey began when his college roommate suggested he join him at the Jim McLean Golf Academy in South Florida. "Being around so many passionate teachers of the game made me want to teach as well," Ardolina says after admitting he really didn't know which route he wanted to take in the game when completing the program at Methodist. After more than a year of training and helping current instructors with the setup and facilitation of their lessons and clinics, Ardolina finally got in "the book" and was able to have his own students. He would become a Jim McLean Golf Academy Master Golf Instructor a few years later.
Now in his third year at Cove Cay Golf Club, a facility owned and operated by PGA Professional husband and wife Bill and Pat Shriver, Ardolina has his own teaching business and teaches many private lessons. He offers an array of golf schools and boot camps that touch on many different topics in a variety of settings.
Ardolina teaches junior golf clinics on Saturdays and tournament prep classes for competitive juniors, coaches their 13U PGA Jr. League team and runs several summer camps that help keep him engaged with his young students year-round.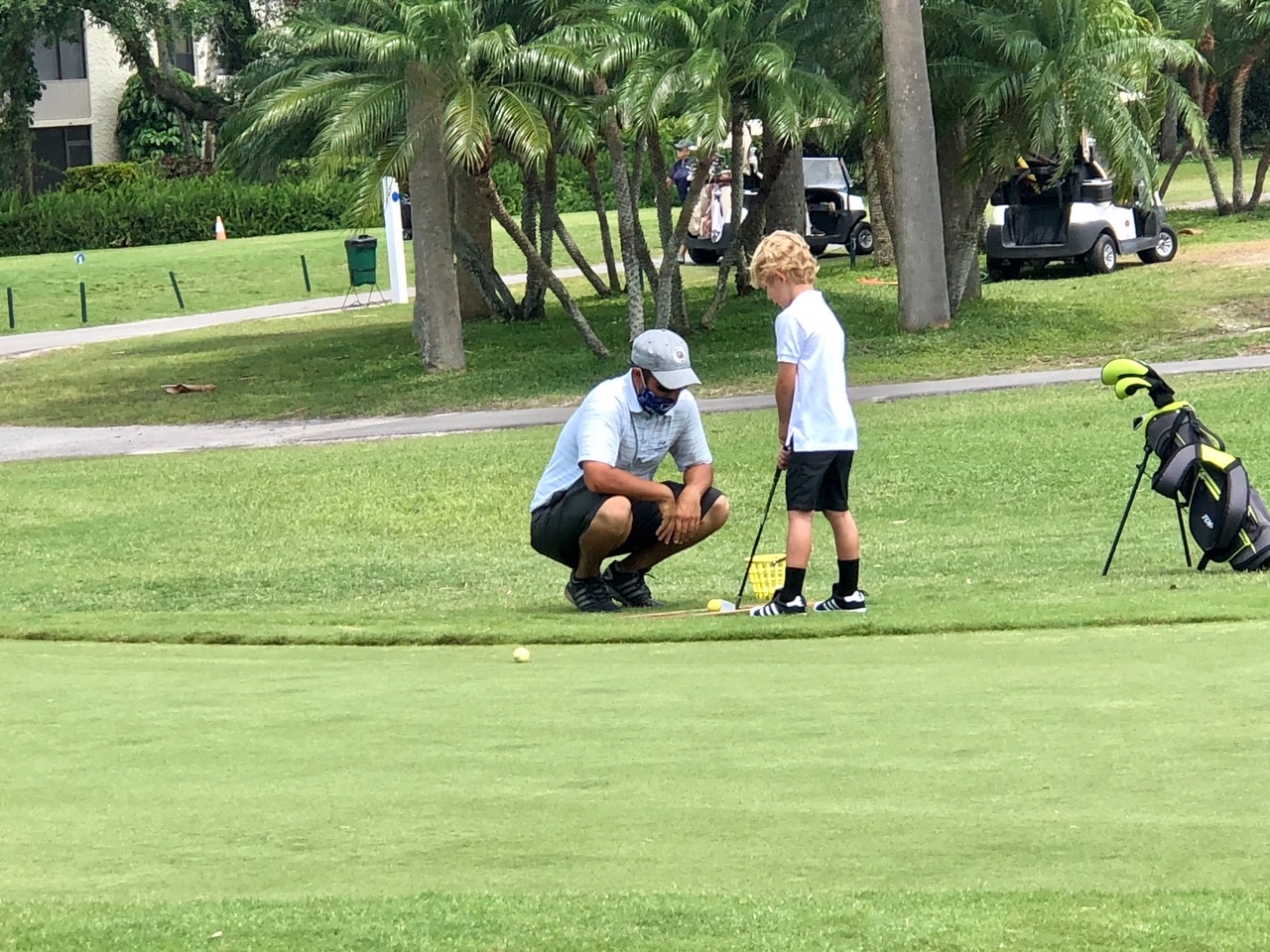 Ardolina uses a FlightScope launch monitor in his instruction and fittings and utilizes a lot of video software in his coaching. He incorporates Blast Motion and BodiTrak technology into many of his lessons but says it's not meant for every lesson with every student. Most instructors will tell you there's a time and a place for technology and then there's time better spent chipping, putting and discussing on-course strategies. After all, technology can isolate deficiencies in the setup (balance), swing (positionally) and body turn (weight transfer) and provide numbers that help in the teaching process, but you really can't beat time spent on the course, especially one as scenic as the one at Cove Cay.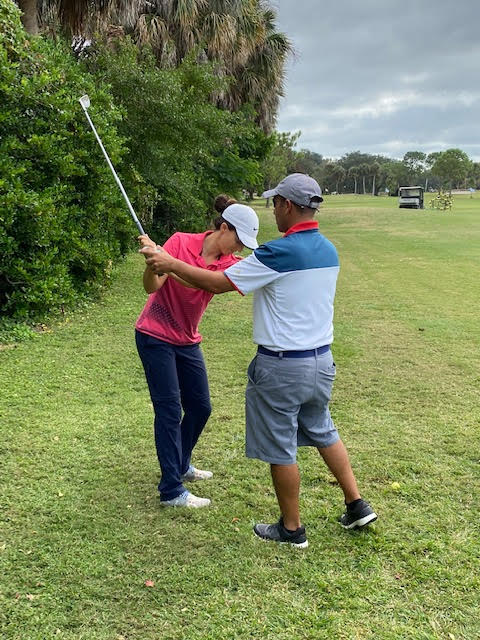 The Cove Cay Golf Club 18-hole layout brushes up against Tampa Bay on a third of its holes, leaving golfers with some stunning views of the water. As a public facility, Cove Cay is far less seasonal than many of the private clubs whose members may head north for the summer. As a result, Ardolina says he consistently teaches 40-50 hours per week year-round, with time added during their summer junior camps. In addition, the facility has a full practice range and an adjacent area where golfers can work on their putting and short game skills, as well as their greenside or fairway bunker play.
Ardolina gets back to Jersey to see his mom and brother on occasion and hopes to check out the upcoming U.S. Open – not that U.S. Open! Ardolina's wife Jennifer is an avid tennis player, so a trip to the USTA Billie Jean King National Tennis Center in NYC is on their agenda for later this summer.
He says the Shrivers have done some amazing things at Cove Cay. It looks like a beautiful layout with awesome views of the bay. Best of all, it's a course you can play! Check it out here, and go tee it up next time you're on Florida's gulf coast.