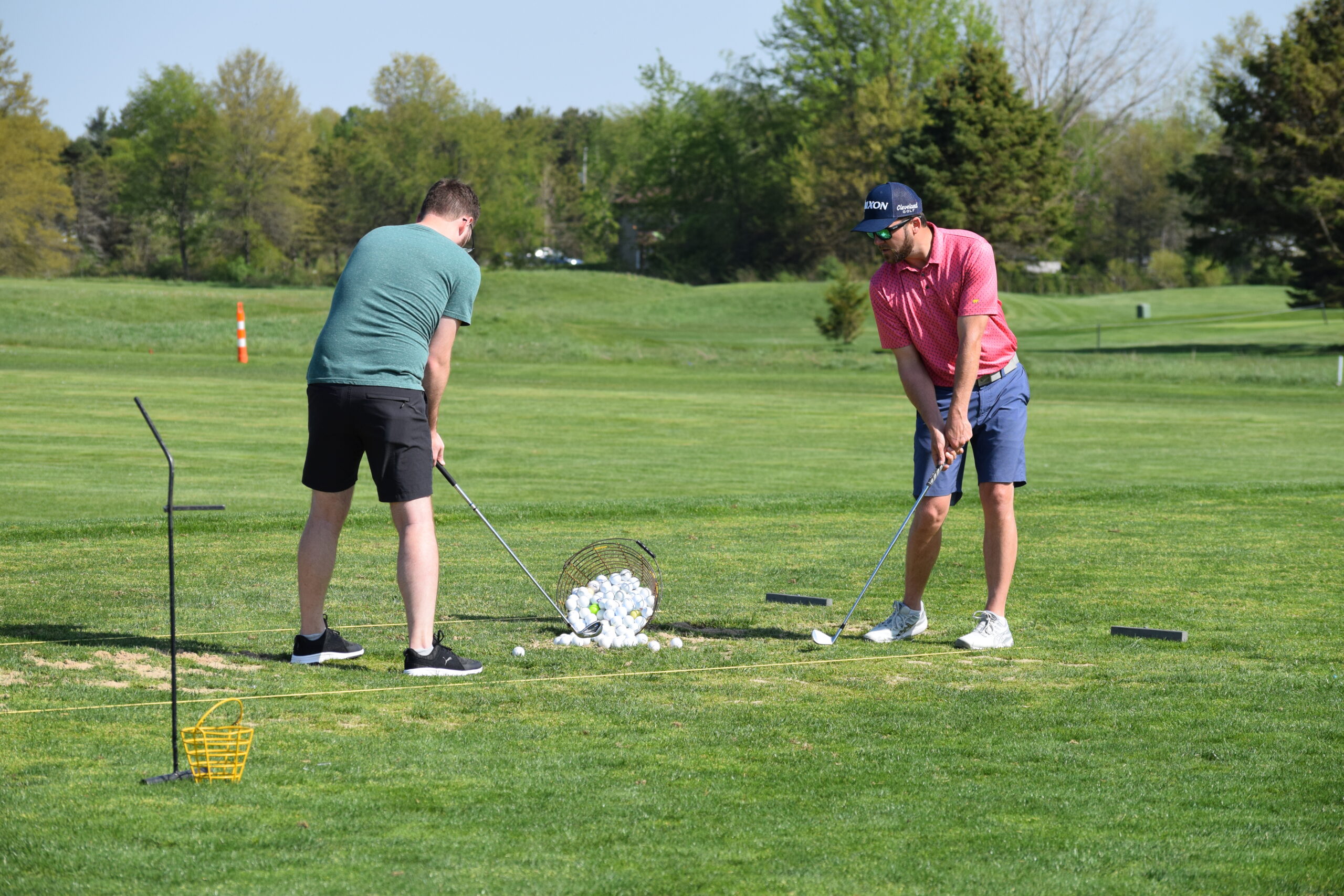 By Vinnie Manginelli, PGA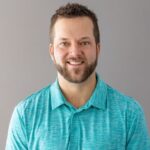 Pigeon Creek Golf Course is a family-owned and operated public facility in West Olive, Michigan. It's been a chilly spring in that area of the country, but PGA Director of Golf and co-owner Chase Kuyers has programs in place to bring new golfers to the range and the course this season, and to help his seasoned golfers continue to improve and enjoy their golfing experience.
In the late 1990s, when dairy farms were struggling in his area, Kuyers' father and uncle turned half of their dairy farm into an 18-hole public golf course. They had no knowledge of golf and didn't even own golf clubs. "Just two dairy farmers looking to save some of their land, you could say," Kuyers explains. "At that point, I had two choices – learn how to milk cows or learn how to be a golf pro." GOLF WON!
Kuyers taught himself how to play the game at age 12 using his grandmother's golf clubs after playing many other sports up to that point in his youth. Golf was just another hobby at the time, but he made his high school team and went on to Ferris State University for the PGA PGM program. He says he was never an elite player, but always had a passion for the business of golf.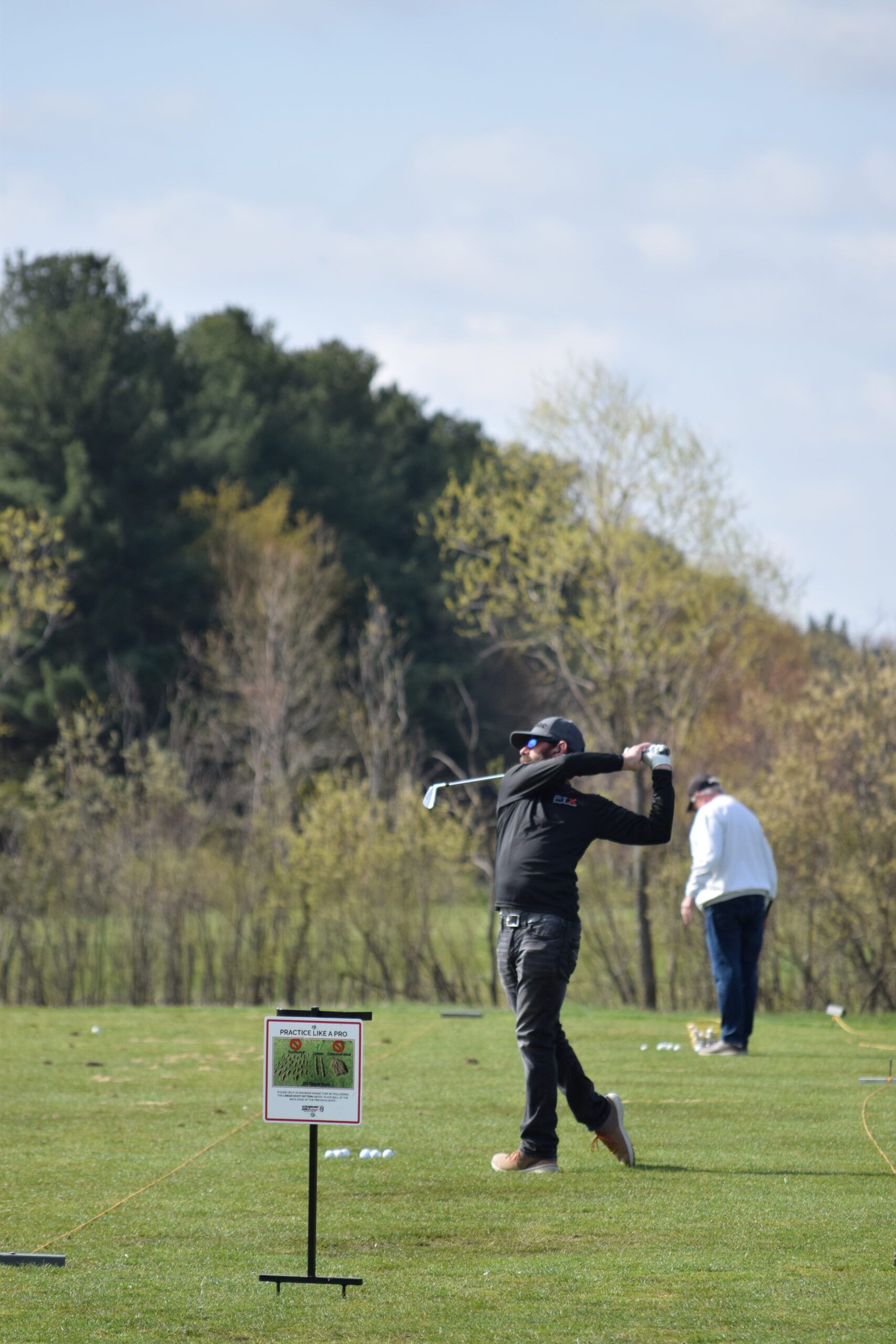 Although there are memberships available, about 100 of them each year, Kuyers considers his course a public facility, and he calls those die-hards who do commit to membership simply part of the family, an important aspect of growing up in West Michigan.
Pigeon Creek hosts roughly 25,000 rounds of golf annually, comprised of public, member and tournaments on its 6,502-yard 18-hole links-style course that plays a bit longer than you'd think, with daily winds coming off a nearby lake. Kuyers says if the wind changes, the course changes too.
Pigeon Creek has a full practice facility, including an all-grass driving range that can hold up to 60 golfers at once and two short game areas, with a third on the way! The current short game areas allow pitches and chips up to 30 yards, but the new space will offer twice that. The third area will also allow for greenside AND fairway bunker practice.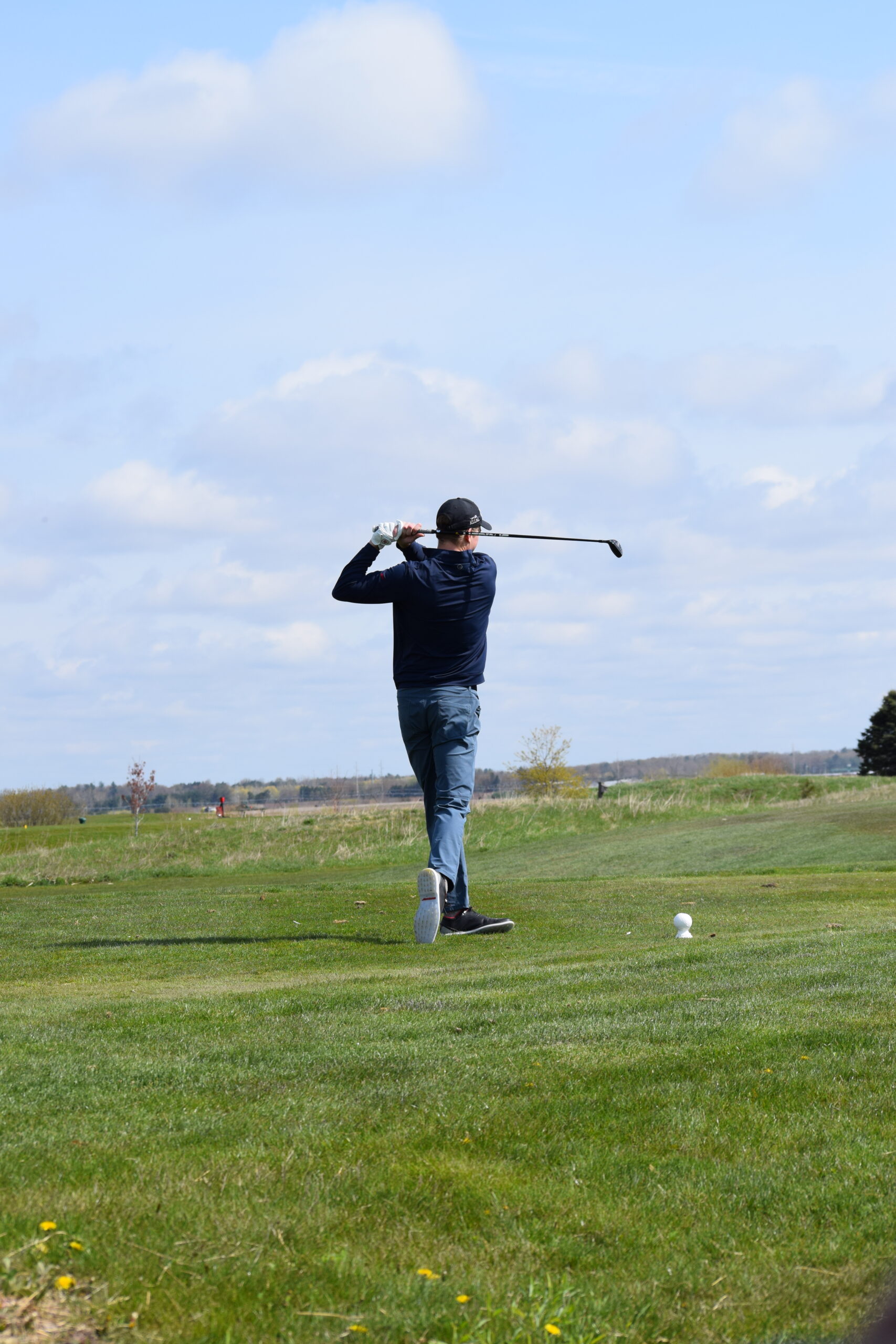 They're currently constructing an 11,000 sq. ft. multi-purpose event space that will focus on weddings and corporate events, but will have an indoor golf simulator, four pickleball courts, corn hole and fowling. In case you've been living in a cave, fowling is a combination of football and bowling – that's right – knock the pins down by channeling your favorite gridiron quarterback!
These added amenities will allow Kuyers to generate revenue even when he has no formal events planned in the new space. In addition, this building will have a full catering kitchen that'll give him the opportunity to bring in local caterers and food trucks to market their wares, minimizing the amount of overhead he maintains in food and beverage. "The whole community has really been behind us," Kuyers says proudly.
There's a full bar right now, and they offer turn foods to snack on when venturing to your back nine – hot dogs, chips, muffins, etc.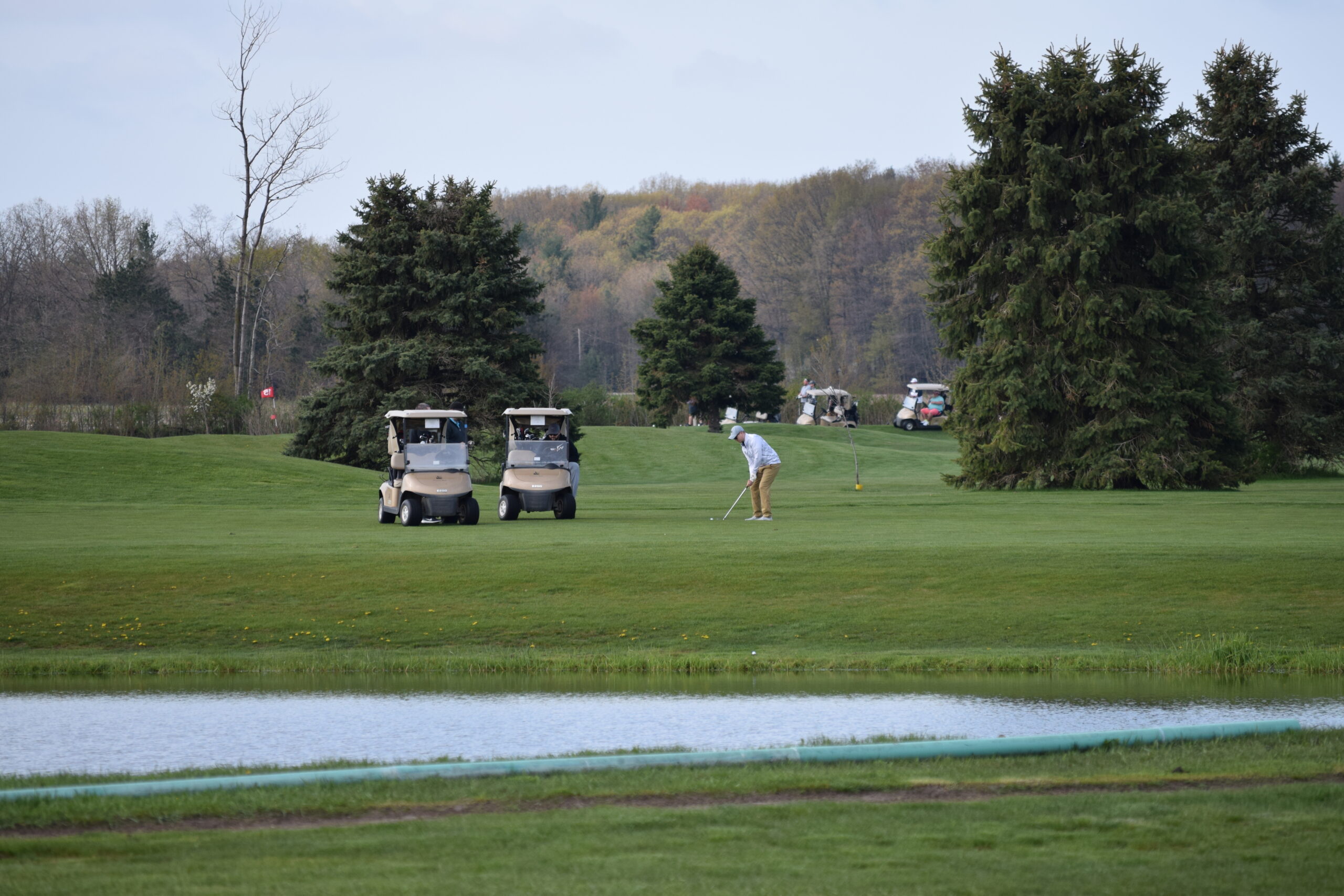 Kuyers' player development programming has not only earned him the moniker "Lakeshore's Coolest Golf Coach," but he's also earned awards from the Michigan Golf Course Owners Association for his junior program in 2020 and his women's program in 2022.
He runs six junior camps from May to August with the May session being exclusively for home-schooled kids in his area. The sessions are three days a week for six hours per day for kids between 7-14 years old. Any alumni of his program who makes his or her high school golf teams can return to Pigeon Creek as an instructor to mentor the younger junior golfers.
"It used to be hard to find kids to work these camps, but now I've got kids lining up to participate in the same program in which they learned a few years earlier," Kuyers boasts. "It's a beautiful thing to watch these kids come back as junior instructors!"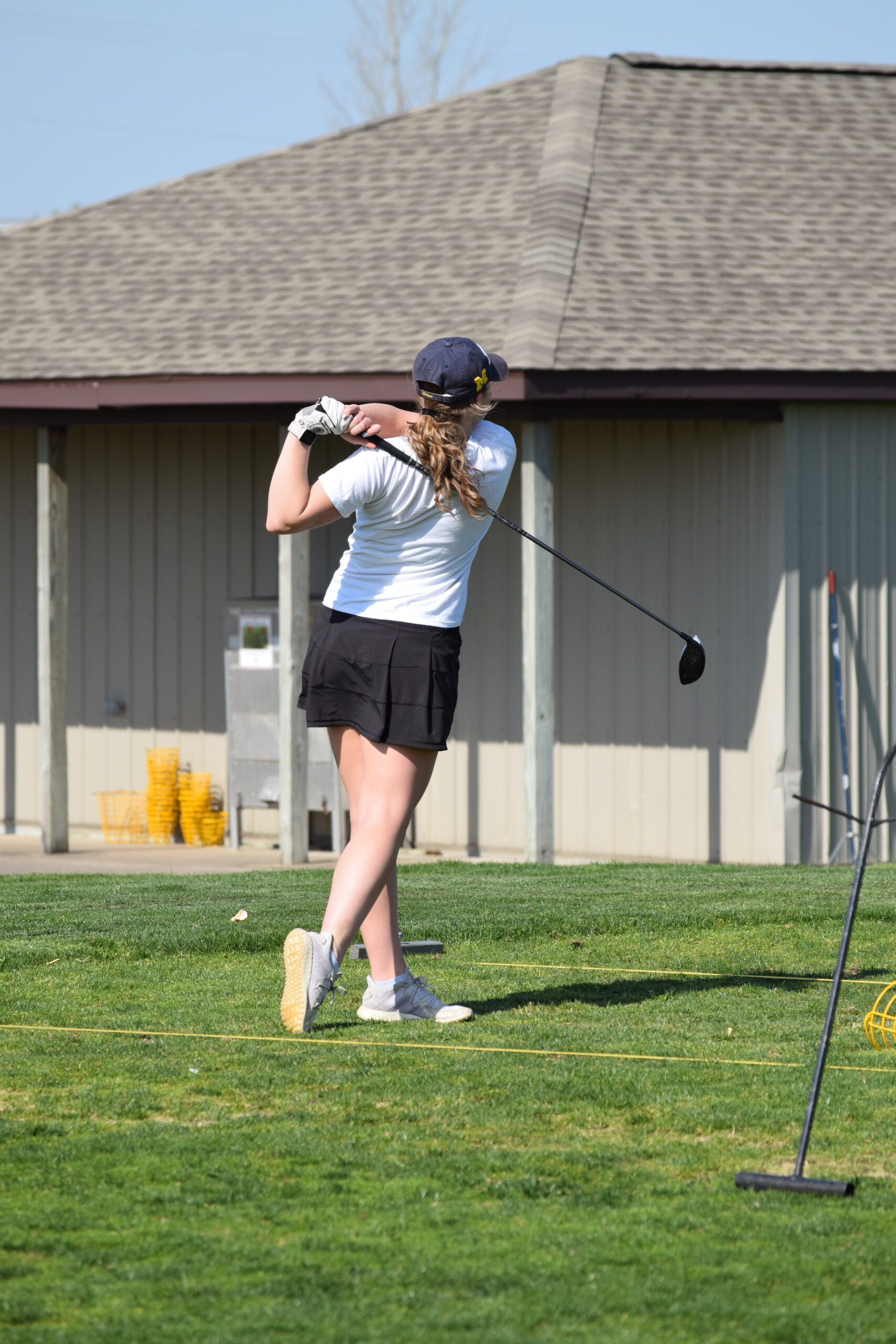 His award-winning women's program has four instructors and 36 ladies per night two times per week. It's a progressive eight-week program that covers a different topic each week. Kuyers takes pride in getting his women students on the course in each and every session, even if it's for just a hole or two. It lessens the intimidation factor entirely, as he presents a welcoming learning environment and supportive atmosphere on the lesson tee, as well as on the golf course itself.
He offers two eight-week sessions that run concurrently, followed by two more eight-week sessions, followed by a four-week program. That's a lot of women learning the game, making new friends and becoming golfers. That's how you grow the game and bring new golfers to the range! Could a GRAA Top 50 Public Facility or Top 100 Growth of the Game Teaching Professional Award be next?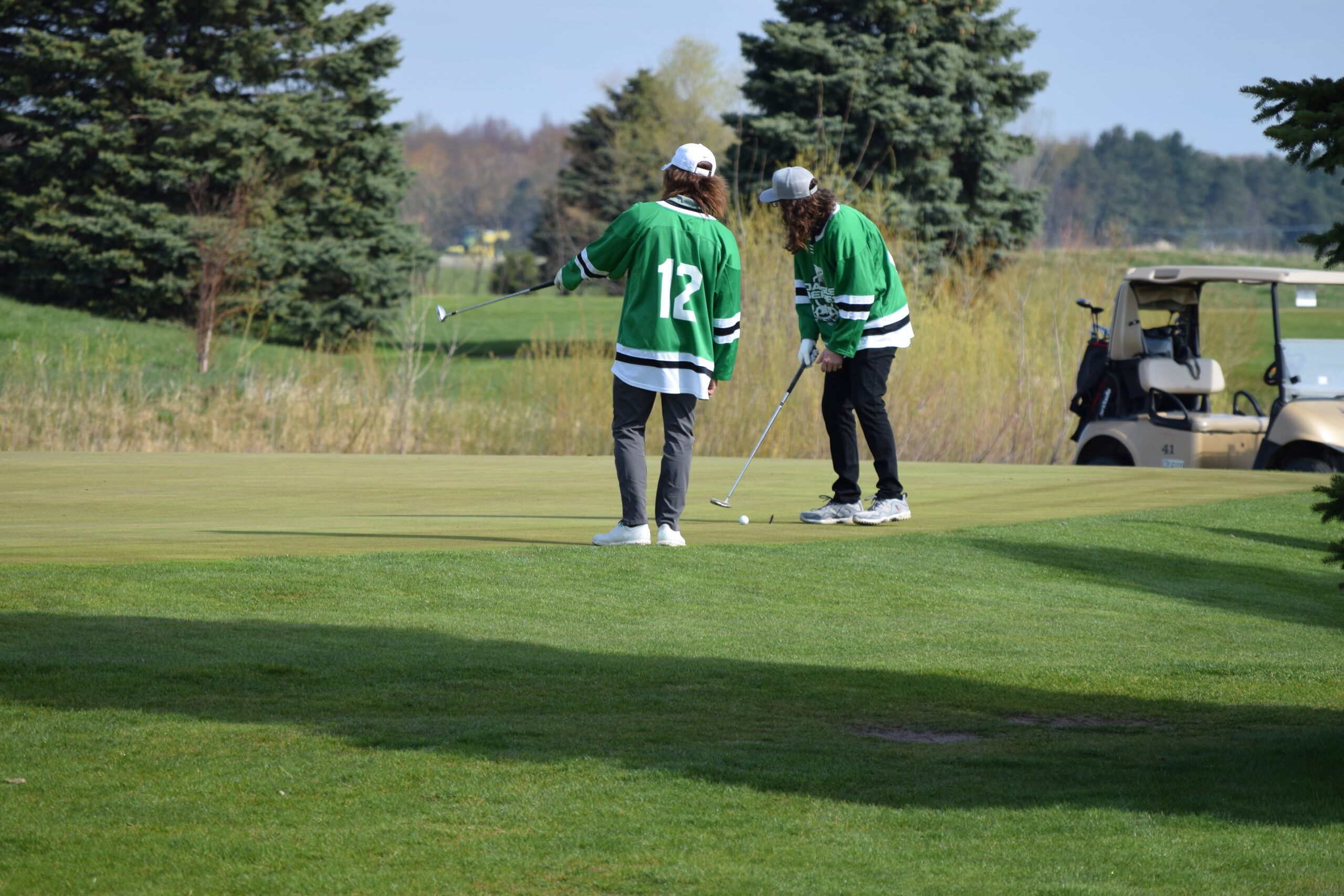 When Chase bought his dad's half of the course, his cousin Mike Kuyers bought his dad's half and is the course's superintendent, maintaining their pristine layout for golfers new and old to enjoy every day. It's a very cool story!
The Pigeon Creek Golf Course website lays everything out, so if you didn't read it here, you're sure to get the info there.