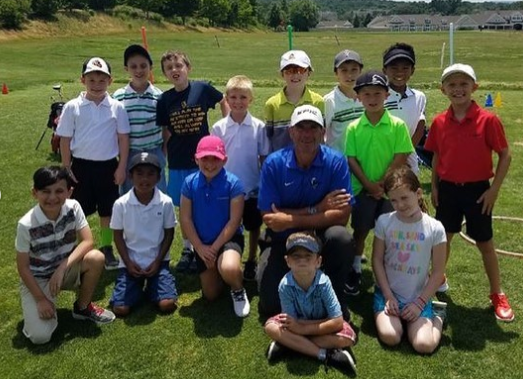 By Vinnie Manginelli, PGA
Brian Moose is a two-time Golf Range Association of America (GRAA) Growth of the Game Teaching Professional, having earned the honor in 2020 and 2021. Moose is the exclusive PGA Teaching Professional at RiverCrest Golf Academy, located at RiverCrest Golf Club & Preserve in Phoenixville, Pennsylvania.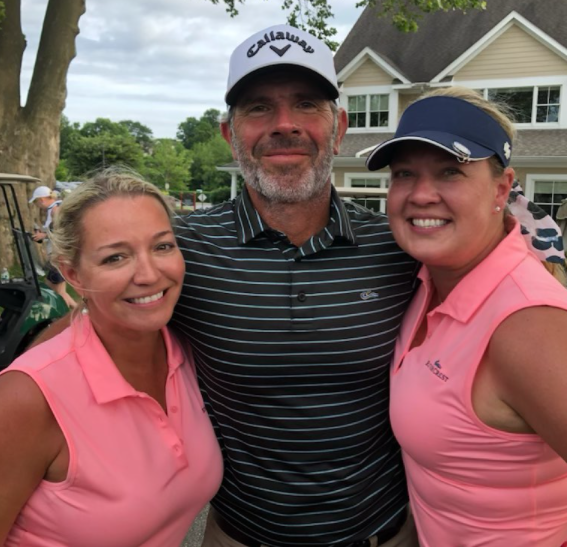 Moose is as busy as ever with many new individuals taking their shot at golf during the pandemic. In fact, when asked how many members they serve at his facility, he laughed and simply said, "we have a lot."
Moose started at RiverCrest in 2006 as an assistant caddie master, a role he held for two years. From there he became an assistant golf professional for four years, started teaching more frequently after that and secured the PGA Director of Instruction position in 2014.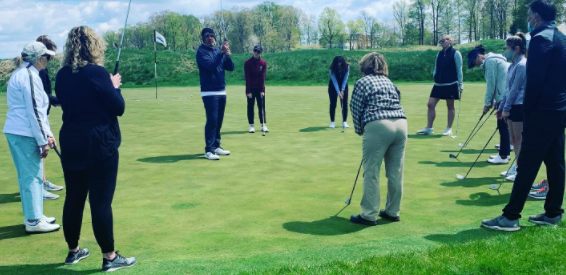 Moose teaches members year-round on the range and in the club's state-of-the-art teaching center that features two large indoor hitting stations with bay doors that open up to the range when Mother Nature allows. "I use FlightScope, BodiTrak and V1 Video Software to teach our many men, women and juniors," he stated.
With almost half of his students being juniors, Moose, a U.S. Kids Golf Master Coach, offers summer camps, biweekly clinics and a high school prep program. PGA Jr. League is facilitated by PGA Head Professional Jamie Komancheck.
Moose offers a comprehensive four-month winter program that includes eight private lessons throughout the series. With this "off-season" initiative open to members and non-members, Moose says he's just as busy during the cold Pennsylvania winters as he is during the golf season. "When I tell you it's bananas, it's bananas," is how he described it!
He'll conduct an initial assessment during the first session, and will compile an individualized lesson plan for each student. "When I get a new student, we'll talk pretty extensively during our first meeting," Moose explained. "We'll discuss their game, as well as their goals in golf."
Many of his long-term students remain fully-engaged throughout the winter lesson season to maintain the momentum they've established with their award-winning golf coach during the rest of the year.
During the 2022 golf season, Moose will be kicking off a new Thursday night clinic series that will alternate between his beginner ladies and his juniors. This 24-week program (12 women and 12 juniors) will focus on the six primary aspects of performance – putting, chipping, pitching, iron play, fairway woods/hybrids and drivers. Once these six topics have been covered during the spring and first half of the summer, Moose will repeat them through the latter part of the summer and through the fantastic fall season that golfers in the Northeast cherish. It will provide members the opportunity to re-engage in a specific topic that may be a particular hardship to them, and will also alleviate the pressure of having to attend every session, knowing the topics will be offered again later in the season. Participants will have to sign up in advance, and Moose will limit participation to 12 students.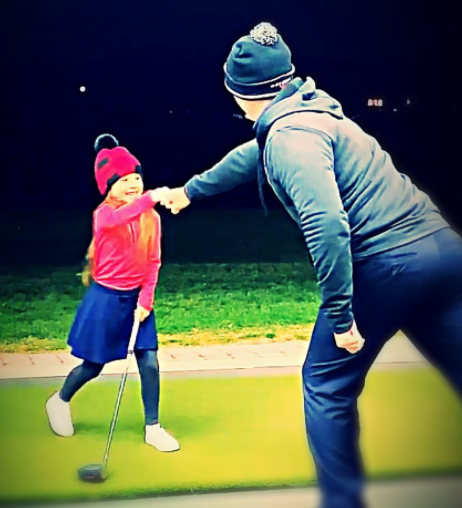 He offered a shorter five-clinic series in previous years, but wanted to extend the series and make the sessions more accessible to his members and students. "I found that they'd sign up for the five-session clinic series, and inevitably something would come up and they'd miss a session or two," he explained. "With the new format, they can sign up for the topics they want." With a younger, family membership that values flexibility in scheduling, especially during the pandemic, this new format is sure to be a winner.
Moose utilizes the club's stellar driving range, short game area and practice putting green to facilitate these sessions. In addition to full swings, the range configuration allows for wedge practice and instruction of up to sixty yards.

Moose heads south for three weeks every February and March, hosting four golf schools in Celebration, Florida. He's been doing this for eight years, telling us it gives him a respite from the cold weather and provides an opportunity to engage some of his members who have also flown south for the winter.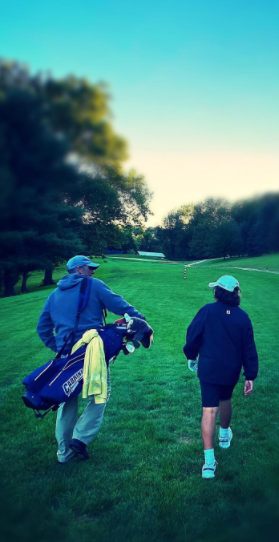 He also offers monthly golf schools onsite at RiverCrest. These 1½-day schools are limited to four students, often comprised of friends or playing partners who want to enjoy the experience together. He does, however, have some individuals who sign up alone and inevitably have a great time meeting new people during their time together.
Moose says his students are his number one priority. He's a golf coach and instructor and that's what he does all day every day. He's also a mentor to his junior golfers, teaching his older kids to be summer camp counselors to their younger peers. They learn to be more responsible and caring, and will be better people for the experience.
Over his career, Moose has touched countless lives through his expertise and patience, and continues to grow the game through his programming and his desire to see people play better golf. It's no wonder he's in demand from Pennsylvania to Florida and back!