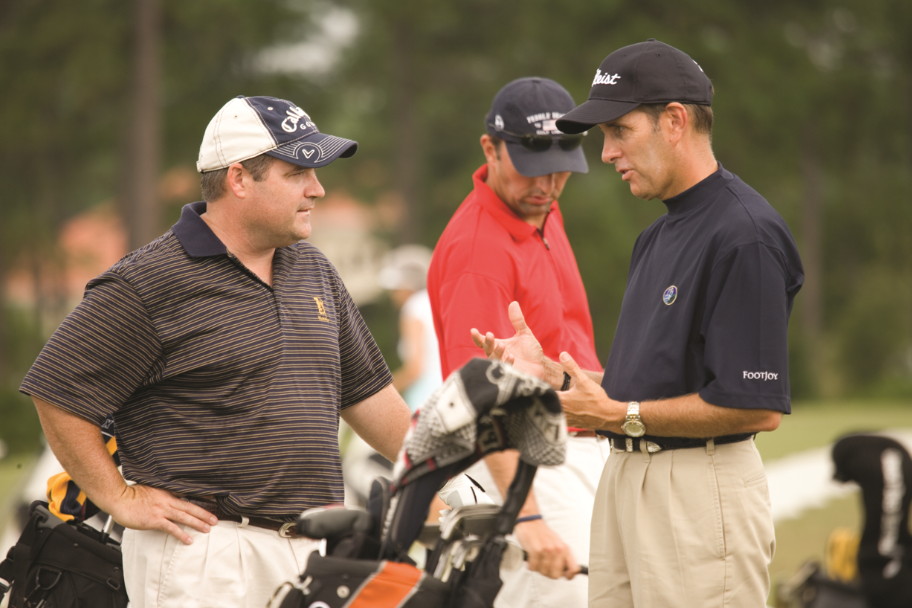 By Vinnie Manginelli, PGA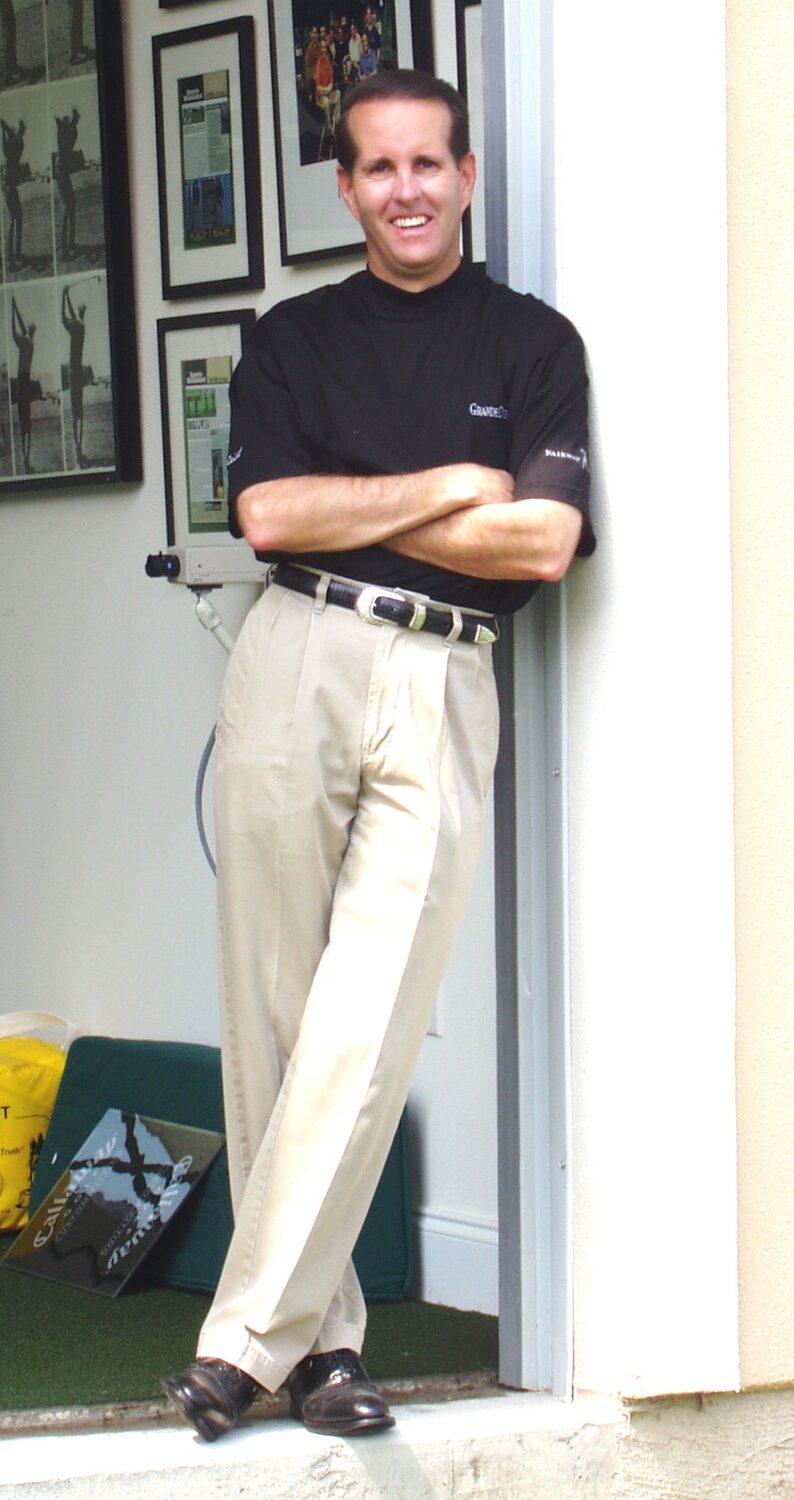 Brad Redding has amassed an impressive list of accolades and accomplishments over his more than two decades as a PGA Professional. In addition to his seven PGA Section awards, Redding is a 2021 GRAA Growth of the Game Teaching Professional and a PGA Master Professional.
After getting into golf when he was a teenager, Redding played in high school and soon knew that he wanted to be a PGA Professional. He would seek out some leading instructors to set him on the right path, and now attributes the guidance and motivation needed at that time to several PGA Professionals, including Jim Vaughn at Detroit Golf Club, Jim Hardy and Hank Haney.
During his career, the game of golf has taken Redding away from and back to his hometown of Knoxville, Tennessee on several occasions. After teaching stints in Detroit and Atlanta, Redding moved back to Knoxville for almost a decade, before heading east to the Philadelphia area and then Myrtle Beach, before returning to Knoxville one more time four years ago.
Today, Redding implements a somewhat unique business model around which he has built his successful teaching business. "Why wait for your students to come to you, when you can take the instruction to your students?" That's his philosophy – we'll explain.
Headquartered at Target Golf Practice and Training Facility in Knoxville, Redding travels to multiple facilities in three states every month to bring new golfers to the range and hone the skills of the more seasoned players he has on his student roster.
Target Golf Practice and Training Facility has an expansive range space with a tee line that is moved four feet every day to ensure pristine hitting conditions for its dedicated clientele, whether they're skilled golfers working on their game or a family out for some golfing fun. They also have 23 synthetic turf mats and 10 covered tees that provide protection from the summer sun, as well as the winter chill. Here, Redding teaches beginners and good golfers, juniors and adults.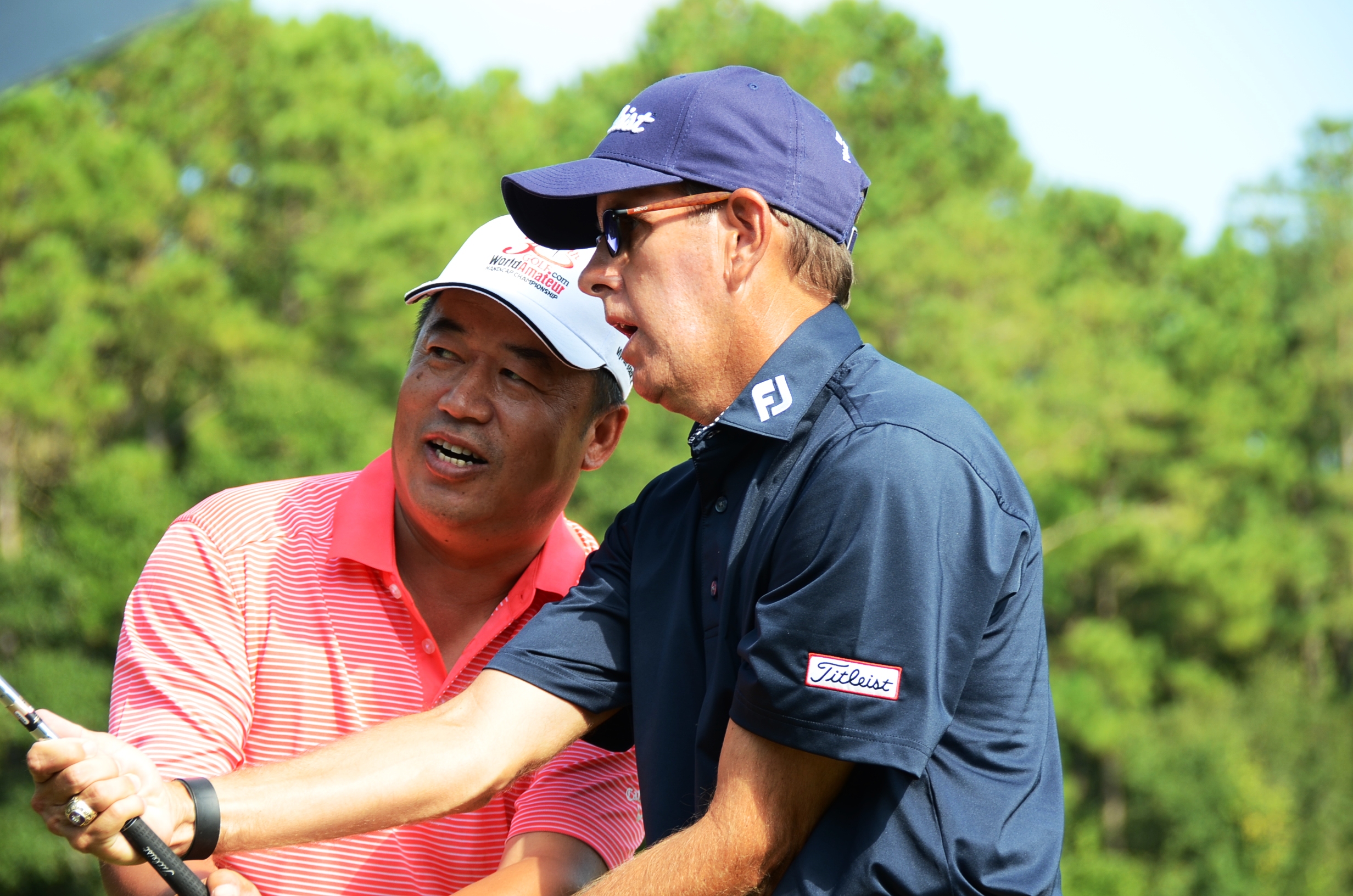 "Target is not the only place I teach, however, as I've built a system that enables me to engage students at several different facilities," Redding stated. "I go back to Myrtle Beach for one weekend each month to teach some of the students I taught when I was there and enjoy meeting new students, as well."

Redding says he has also established an ongoing relationship with Hat Creek Golf Course in Brookneal, Virginia, after teaching some golfers from nearby Liberty University. "It started with me teaching some of the university's golfers, but it has turned into a broader program of instruction that runs the gamut of skill and experience, including some excellent junior golfers," he added. He travels to Brookneal every 4-6 weeks to satisfy a full schedule of students who sign up in advance, eagerly awaiting his expertise and coaching.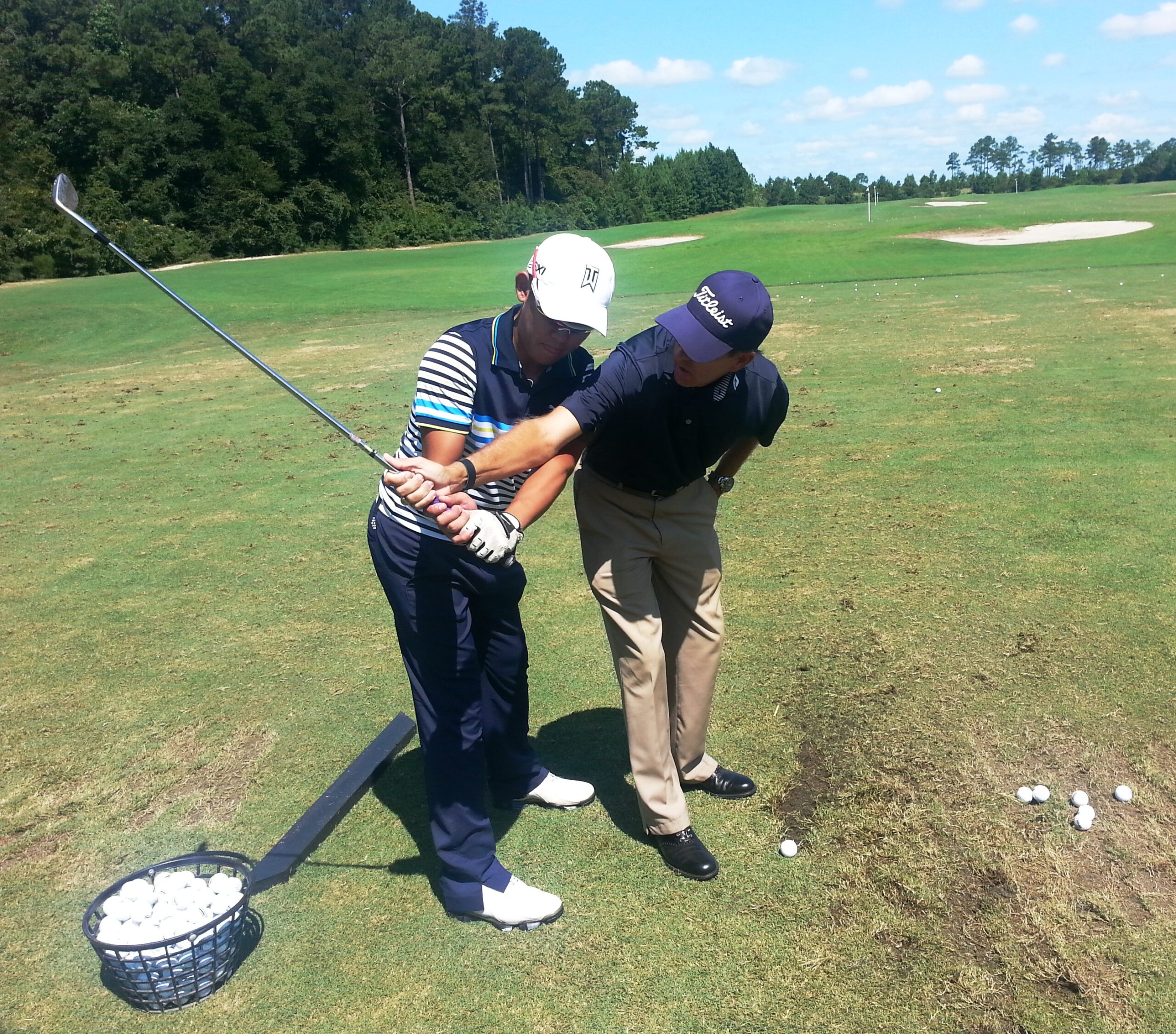 With points east covered, Redding wanted to expand on his plan. "I thought about it a while back and always thought this system would work," Redding says. "With Myrtle Beach and Virginia east of me in Knoxville, I looked up courses west of my home and found Ridgewood Golf Club in Athens, Tennessee."
Redding says there was no PGA Professional at the Athens golf facility, so the owner was all for him coming on board and adding his course to Redding's rotation. With that, Redding makes the 65-minute drive and teaches at Ridgewood Golf Club one weekend per month.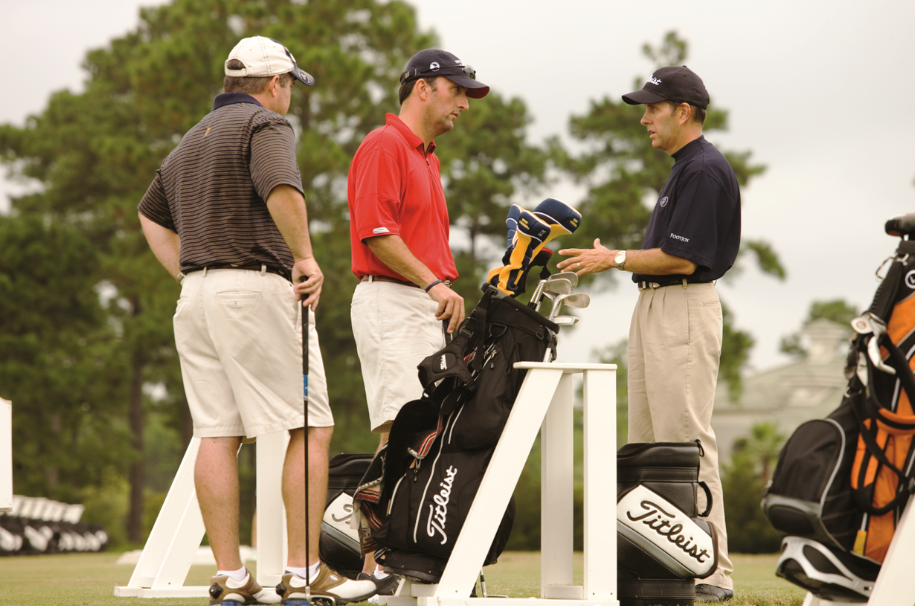 Prospective students at each of these courses sign up for lessons with Redding on his website, so he knows exactly what's in store before venturing to each club. Redding says his lesson book is full with each visit and he's had to turn students away during this especially busy time in golf. Even at his home facility in Knoxville, Redding is teaching upwards of seven lessons per day – that's a lot of coaching!
With technology like the GCQuad from Foresight Sports, Redding shares extensive state-of-the-art data and feedback with his students during a lesson, and sends a recap of each session that they can access on their smartphone or tablet.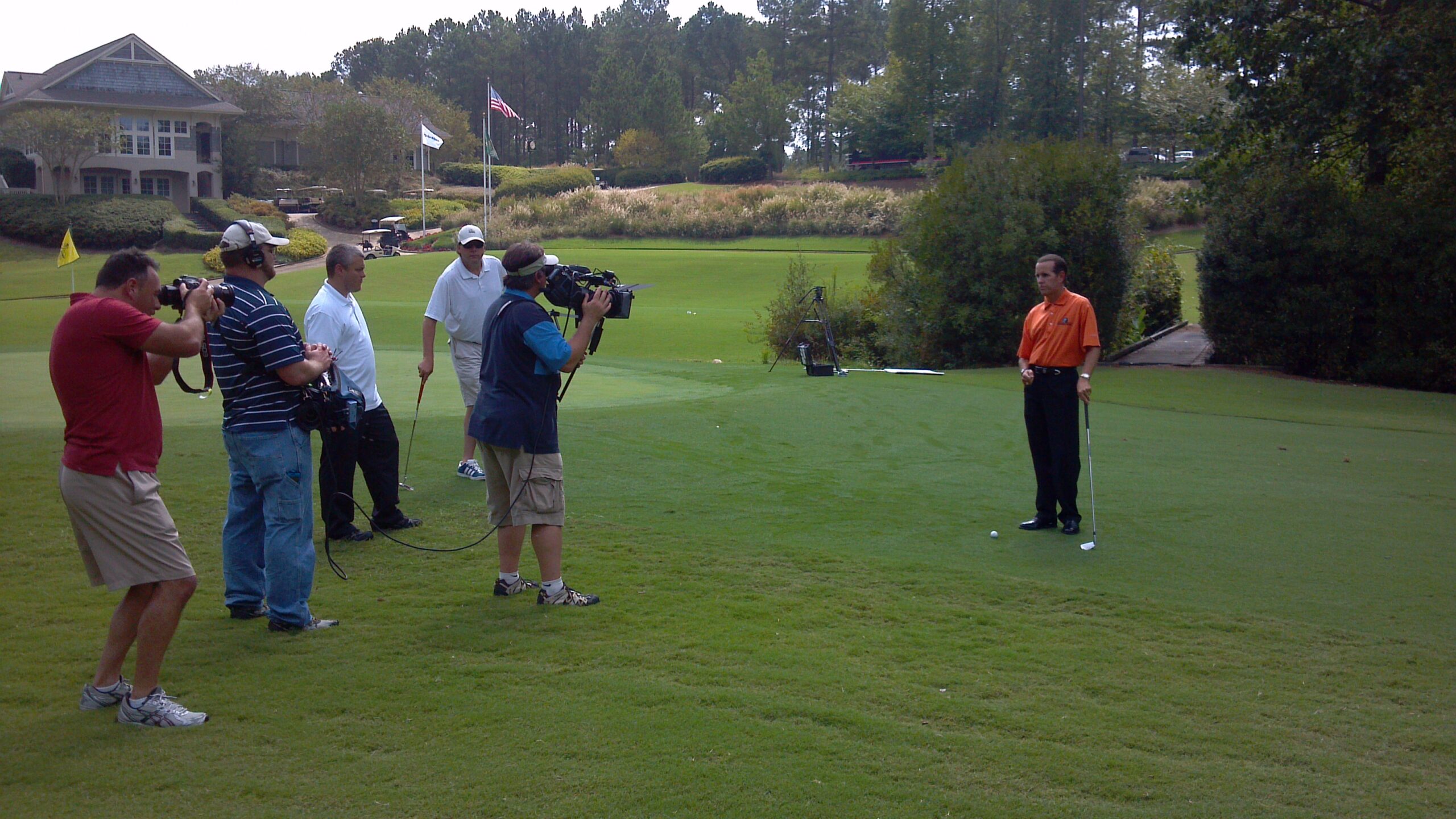 It's a formula that works for Redding. Driving with his teaching tools and technology in hand – Knoxville to Myrtle Beach, Knoxville to Virginia and even Knoxville to Athens. It's not that Athens, but with Redding's desire to teach the game of golf, I wouldn't put it past him! He's recently added local middle school and high school golfers to his agenda in Knoxville, you know…with all that free time! That's truly growing the game.