Brent Lingel, the 2017 North Texas PGA Section Merchandiser of the Year – Public, the 2019 Southwest PGA Section Merchandiser of the Year – Public, and the 2019 Southwest PGA Section Southern Chapter Professional of the Year, is the PGA General Manager at Rolling Hills Golf Course in Tucson, Arizona.
Brent Lingel on the importance of offering club repairs to boost range revenue:
As I discussed in a 2016 Best Practice, I've been a lifelong equipment and tech junkie, lucky enough to visit tour vans. Constantly fascinated by what tour players are doing to their clubs, I invested in club repair equipment (re-gripping, wedge stamps, loft/lie machines, the whole nine yards) myself and became a kind of club repair guru running it out of my garage in Tucson, Arizona. I brought all that with me when I joined Keeton Park in Dallas, and then, after moving back to Arizona and joining Rolling Hills Golf Course, expanded it even further. With club repair abilities, we provide a needed service for the customers at our public facility while they spend time getting lessons or hitting out on the range.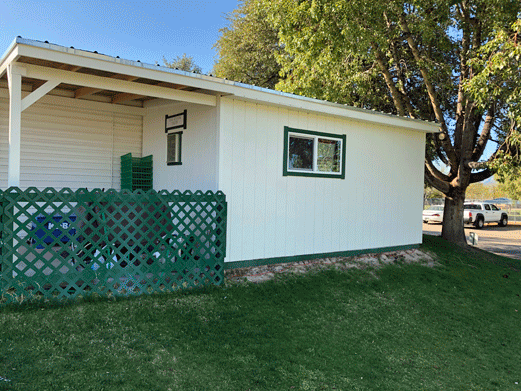 Brent Lingel on the business impact of offering club repairs to boost range revenue:
Installed in 2013, "The KP Chop Shop" averaged $6,000-$8,000 in repairs alone per year. Knowing I had a successful model figured out, I came to Rolling Hills looking to find similar success. When I came here, in January 2018, however, the golf shop wasn't where we needed to be, and there was no dedicated fitting/club repair setup or space. So we built up the shop – focusing on ordering flashy items to lure people in – and I opened a temporary repair station in a closet. With its popularity growing in December 2019, we opened Rolling Hills' first dedicated building for golf club fitting and repair. Over the first three months with a dedicated space we did $3,800 a month in repairs. We've gone from virtually no shop sales in 2017 to $150,000 in 2019. Rounds have increased by 2,000 a year, range revenue went from $10K in 2017 to $45K in 2019 and we've had a $35,000 jump in teaching revenue. Furthermore, we went from having zero PGA Junior League Teams in 2017 to two now, with 50 kids participating between our summer and fall teams. Our First Tee Chapter and clinics went from having 15 consistent youths to now 100, and overall revenues for the club are up $250,000 since I joined. So invest time and effort into your shop, fitting, and repair setup. You just may find your newest revenue stream.
To contact the author of this Best Practice directly, please email bling5@hotmail.com