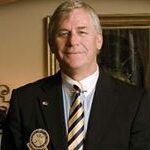 Brent Krause, the 2007 PGA Golf Professional of the Year, 2002 PGA Horton Smith Award winner, 2018 Alabama-Northwest Florida PGA Section Bill Strausbaugh Award winner and a Section Hall of Fame member, is a PGA Master Professional and the PGA General Manager at Wynlakes Golf & Country Club in Montgomery, Alabama.
It is important that private clubs engage their members in a variety of ways. Also vital are their efforts to present their youngest members with an array of fun activities, both in and out of the game of golf. As PGA Professionals, of course our primary endeavor is to grow the game, and that is often achieved by engaging our youth, by providing many learning and playing opportunities on the golf course, as well as highlighting the social, familial, and fun environment that private membership entails. One annual event we host is the epitome of that camaraderie – we host a campout on our practice range to coincide with the Father's Day holiday. This overnight excursion gathers dads and kids, as they pitch their tents on our practice facility. They arrive at 7 p.m. and enjoy chicken fingers, pizza, and drinks, and watch movies on our inflatable movie screen. Together, they make s'mores around an old-fashioned campfire, dads chatting with dads, and the kids running around, playing games together. This family-centric atmosphere is what enables private clubs to get younger, furthering their sustainability well into the future. After a good night's sleep for some and a restless night of tossing and turning for others (all in good fun), we serve a great breakfast the next morning and wrap it up by taking the tents down for the year.

Our WynFire Campout is one simple example of what we do to bring members together, engage the youth at our club, and utilize our facilities for more than just golf. We charge $20 per person and end up with almost two dozen tents strewn throughout the practice range, housing almost 50 members, kids, and grandkids. Though it brings in a modest amount of revenue, it's not meant to be a huge money-maker. The benefits of small events like this are long-lasting and build relationships and camaraderie around the club. Dads meet new people, and kids make new friends. Perhaps a new Sunday foursome is created, or the kids become excited about the summer camps because they know other kids involved. At a private facility of over 1,000 members, there are many strangers among families, and we want to rectify that situation. Some families make it an annual tradition, while others anticipate their first time. Either way, I have enjoyed sleeping under the stars with my grandkids by my side for several years, and look forward to it each year. There may not be any mints on our pillows, but we offer the best chicken salad for the best price in the best surroundings.