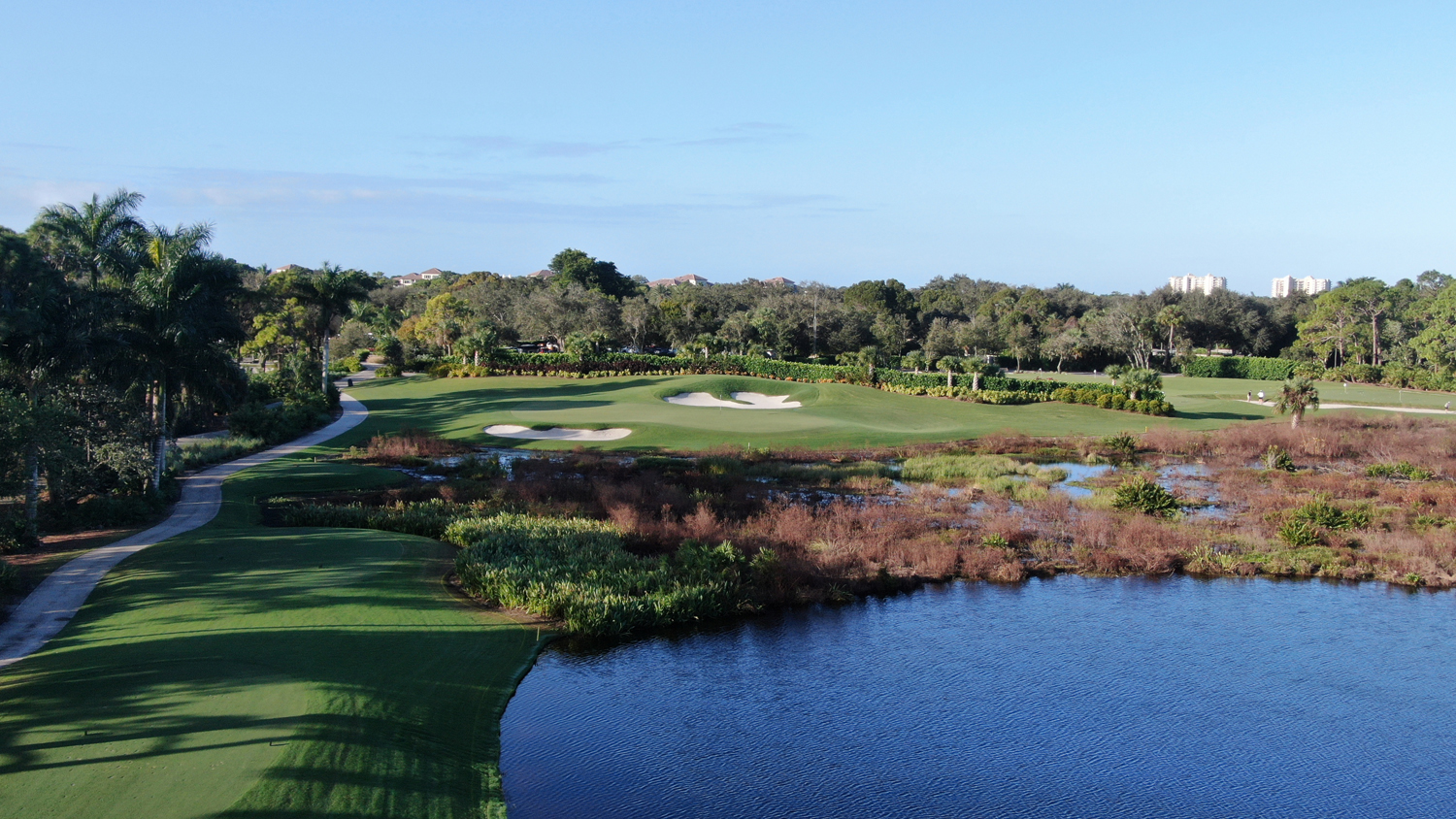 By Vinnie Manginelli, PGA
Golf Range Magazine ran a piece in June of 2019 announcing the renovations that had recently begun at Bonita Bay Club. This award-winning private golf and sports club, located in the Southwest Florida city of Bonita Springs, offers its 2,000 members the choice of five 18-hole championship golf courses, three located on the club's property and two more offsite. With a five-year master plan in progress, here's an update on what's going on at Bonita Bay Club.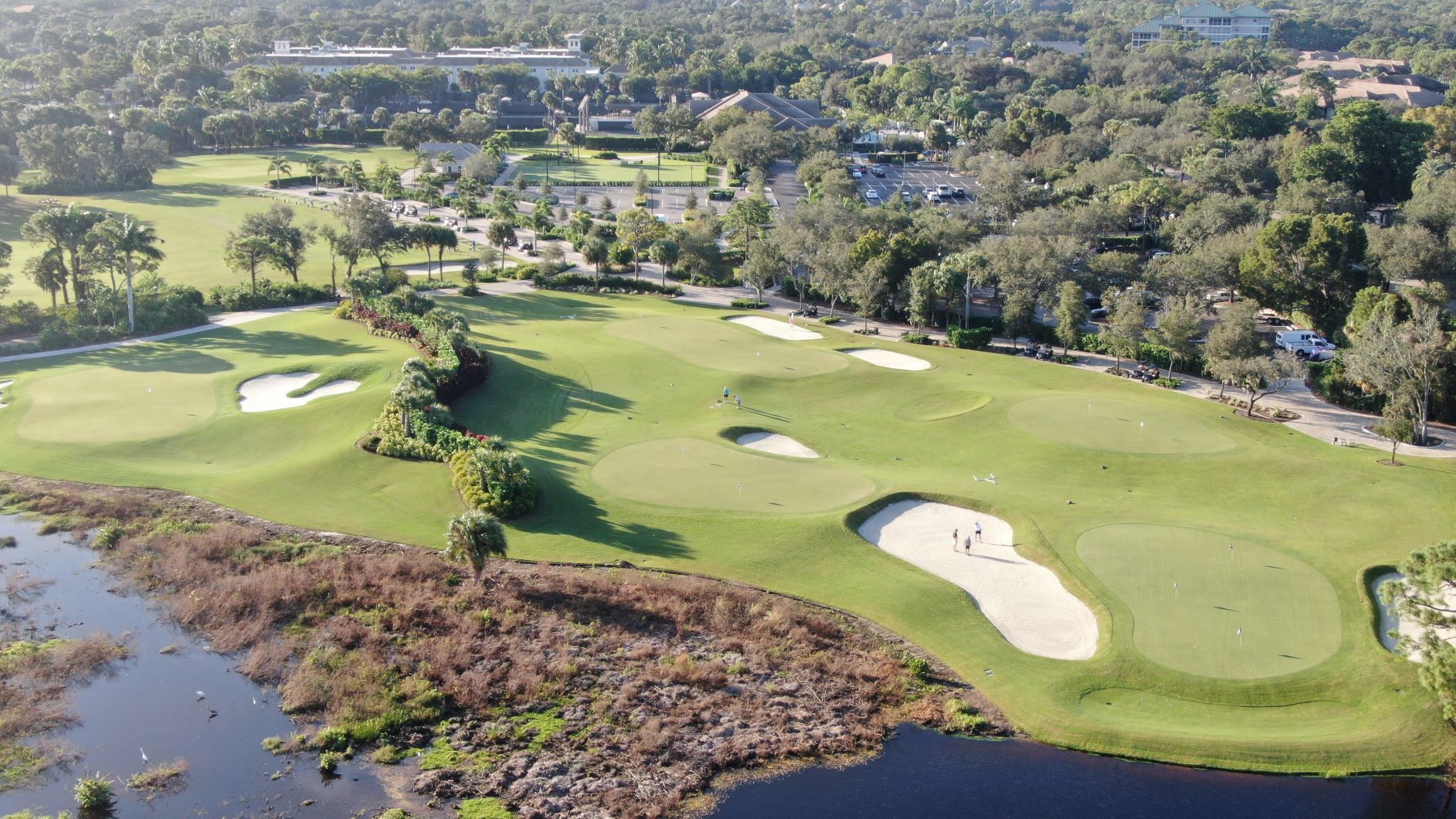 I recently spoke with E.J. McDonnell, the club's PGA Director of Golf, and he provided some insight to what's been completed and what steps are next in this massive renovation project. The initial set of changes were finished in October of 2019. "We changed the 18th hole of our Creekside golf course to a par-3 and converted the rest of the golf hole into a 2 ½ acre short game area, immediately adjacent to the Creekside driving range, which we redid as well," McDonnell explained. "The range was widened and we added TurfHound hitting mats for the back of the range that we use during shotgun starts." Natural grass hitting areas are utilized at all other times.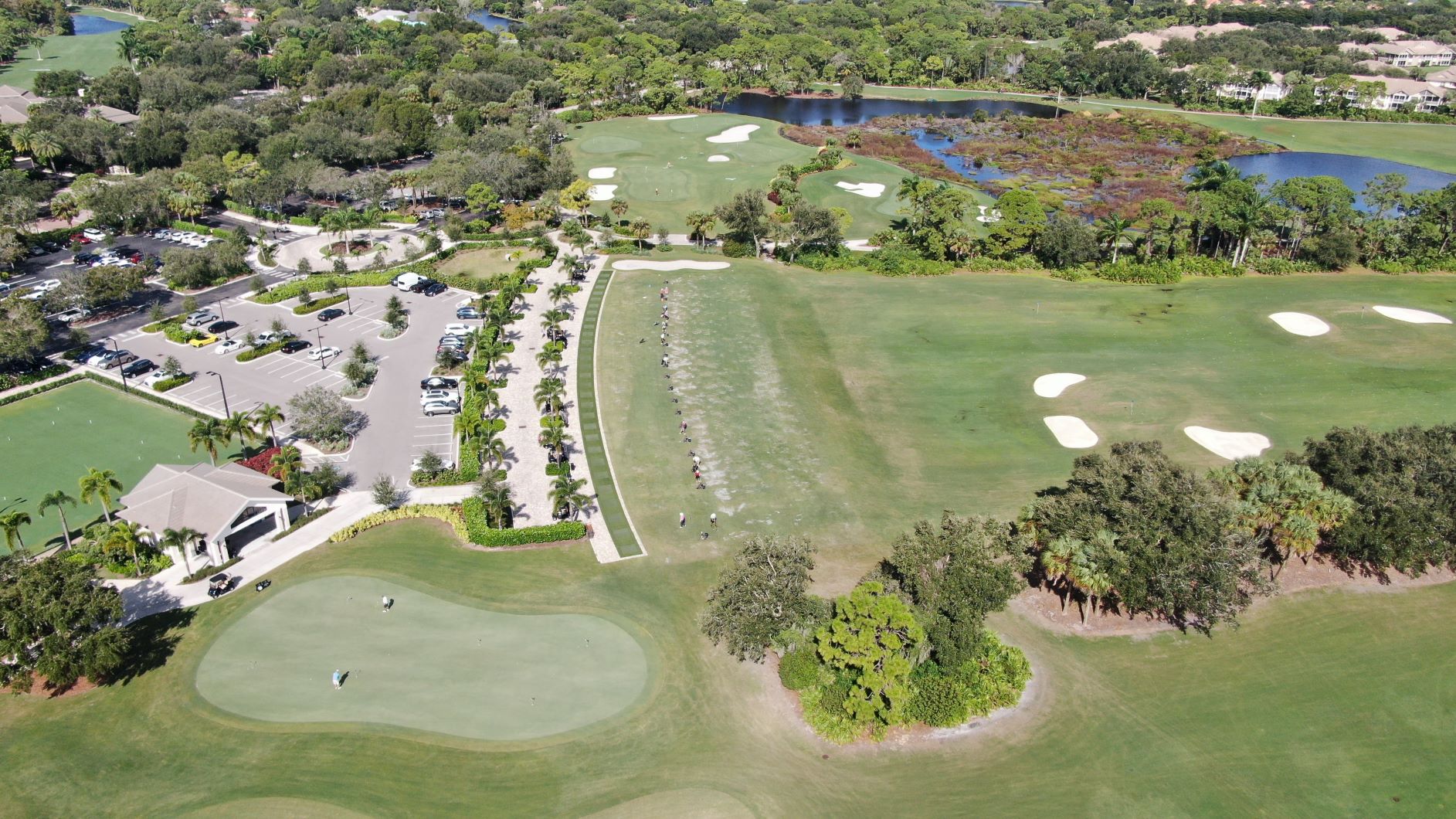 The 18th green of the Creekside course was saved to use for the short game area and three additional full-size greens were added. With a newly-renovated putting green on the opposite side of the range, these greens are exclusively dedicated to chipping, pitching and bunker practice, with five new greenside bunkers being installed as well. The bunkers were built to match what members will find on the club's courses, and the fairway and rough areas were grown with Bimini Bermuda grass to mirror what golfers will experience during play.

The first wave of course renovations included the club's Bay Island course, with enhancements to the Marsh layout being revealed to members in early November of this year. One of the highlights of the reimagined Marsh golf course is the integration of par-3 tees into all 18 holes of the regulation golf course. The plan is to start work on the Cypress course next October, with subsequent renovations scheduled for the Sabal and Creekside courses.
When asked about other practice facilities available at Bonita Bay Club, McDonnell told me, "We have three double-ended driving ranges, and they all have separate short game areas." McDonnell further highlighted the massive Creekside short game area mentioned earlier, one that allows for pitch shots up to 50 yards, and that members use for more than just warming up prior to a round of golf.

McDonnell, who has been at Bonita Bay Club for 21 years, having worked his way up from his initial position in outside operations, says they have implemented several major renovation projects since 2010. "2013 was really a big year of renovations. We've done irrigation and cart paths throughout the years, and now we're in the middle of this five-year master plan."
The course renovations, Bay Island last year, Marsh this year and others moving forward, include greens, bunkers, tees, reshaping fairways and even redoing lakes. "So, it's all-consuming," he chuckled. "It's a full-blown renovation. It's not just re-grassing some tees."
For more information on Bonita Bay Club, log on to their website at https://bonitabayclub.net/web/pages/home and check out this video of the Bonita Bay Club Golf Master Plan – https://youtu.be/XSBimDHdNhA.