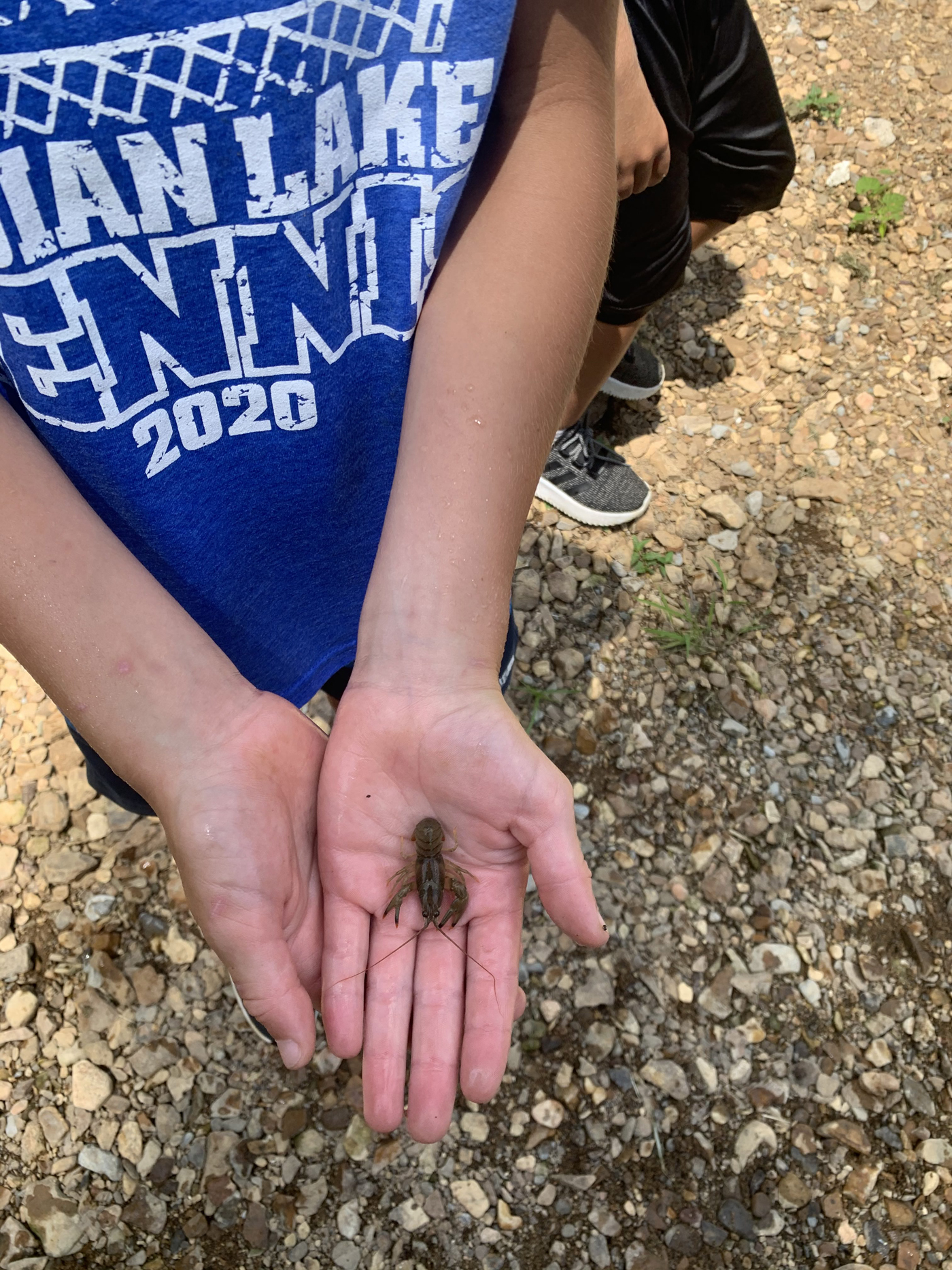 By Vinnie Manginelli, PGA
PGA Professional, Mike Aldrich has an alias – he's sometimes known as "Coach Safety". When it comes to junior golf camps, there is no more comforting a word to a parent than "safety". The PGA Director of Player Development at Bluegrass Yacht & Country Club, in Hendersonville, Tennessee, has always stressed the importance of keeping three giant steps away from the next golfer. He starts every junior camp session with a reiteration of the rules that ensure the health and wellness of his young participants. "The way that I explain this to the kids is 'Look, here's the deal…my first goal is to have everyone have fun, and there's nothing fun about you or one of your friends getting hurt or hit by a golf club'. So, we talk a lot about that and we make sure we space them out," Aldrich explained.
Fast forward to the new normal that is the summer of the COVID-19 pandemic – most of the old rules still apply, while some new ones are implemented. Like many junior camps, the sharing of clubs was an accepted way of ensuring that kids who didn't have their own equipment could still participate. Those days are over, as Aldrich enforces a "no sharing" rule – all kids must have their own clubs. In addition, Aldrich has purchased an array of colorful hula hoops, and using them productively, he incorporates stations into his current junior clinics that trigger a different skill to practice at each location. One color/station might mean chipping, another means brush the grass with your golf swing, and yet another color means the student should practice swinging with the grip side down. Aldrich has structured his sessions so students are active and are learning, but are comfortably distanced, living up to his nickname. In addition, accustomed to huddling the kids and psyching them up with a cheer or high five, Aldrich has put those motivational gestures on hold and instead has taught his students to be aware of their responsibility to keep others safe, just like they always have when it came to swinging a golf club. His rule is ten feet apart, rather than just six.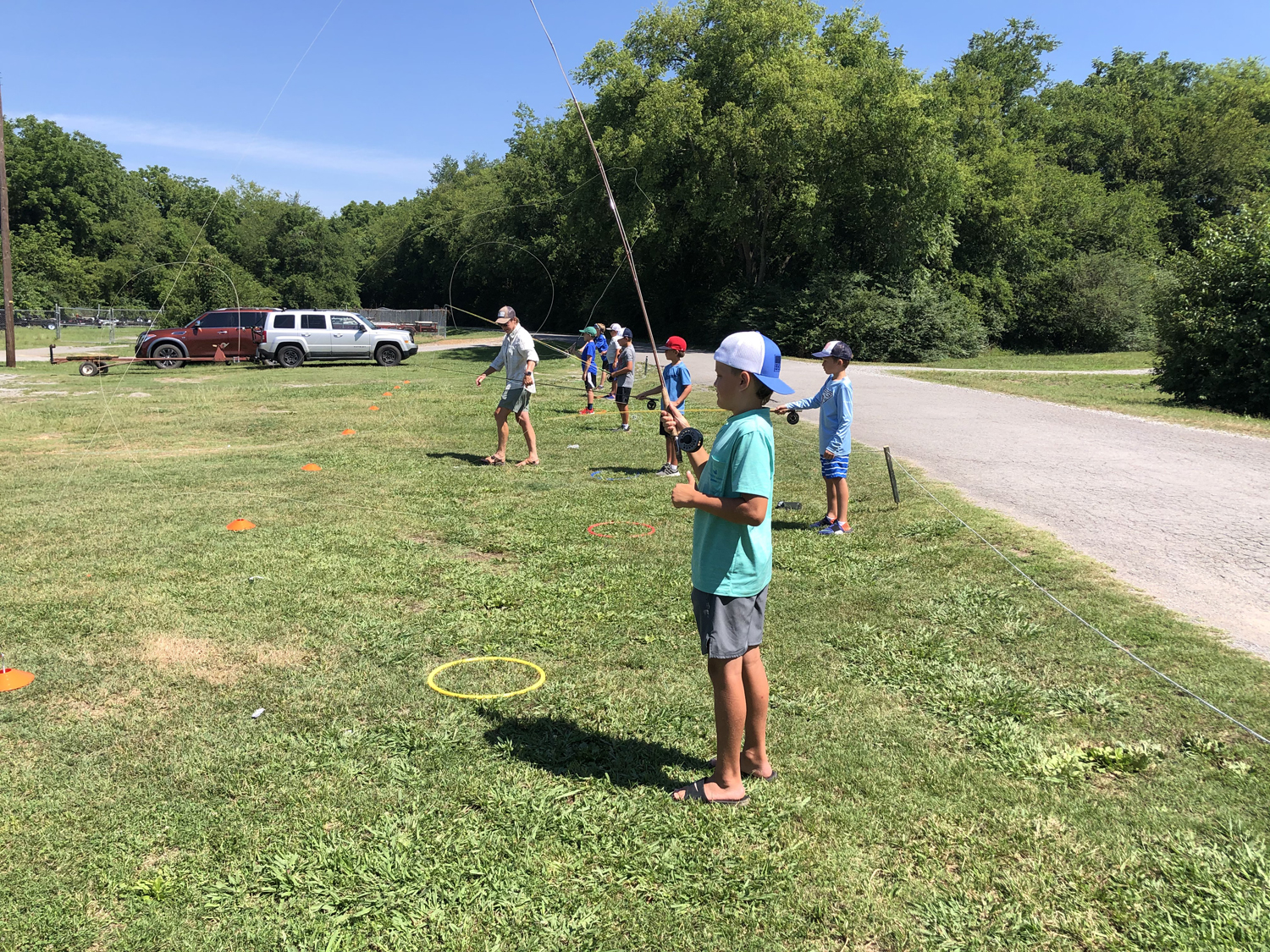 Aldrich's 2020 junior program has consisted of five weeks of junior camps, including a spring break camp. Even with the pandemic looming, he has still seen growth of around 10%. It's not the 70% he would have preferred in his second year at his facility, but under the circumstances, any growth in 2020 something to appreciate. His private instruction, however, is up 50%, an indication that most individuals are more comfortable in a one-on-one setting than in a group atmosphere. However, golf has certainly taken on the responsibility of being a sport and activity that has social distancing naturally built-in, and desperate parents are eager to get their kids out of the house and into the open air, learning a new skill, and sharing time with others.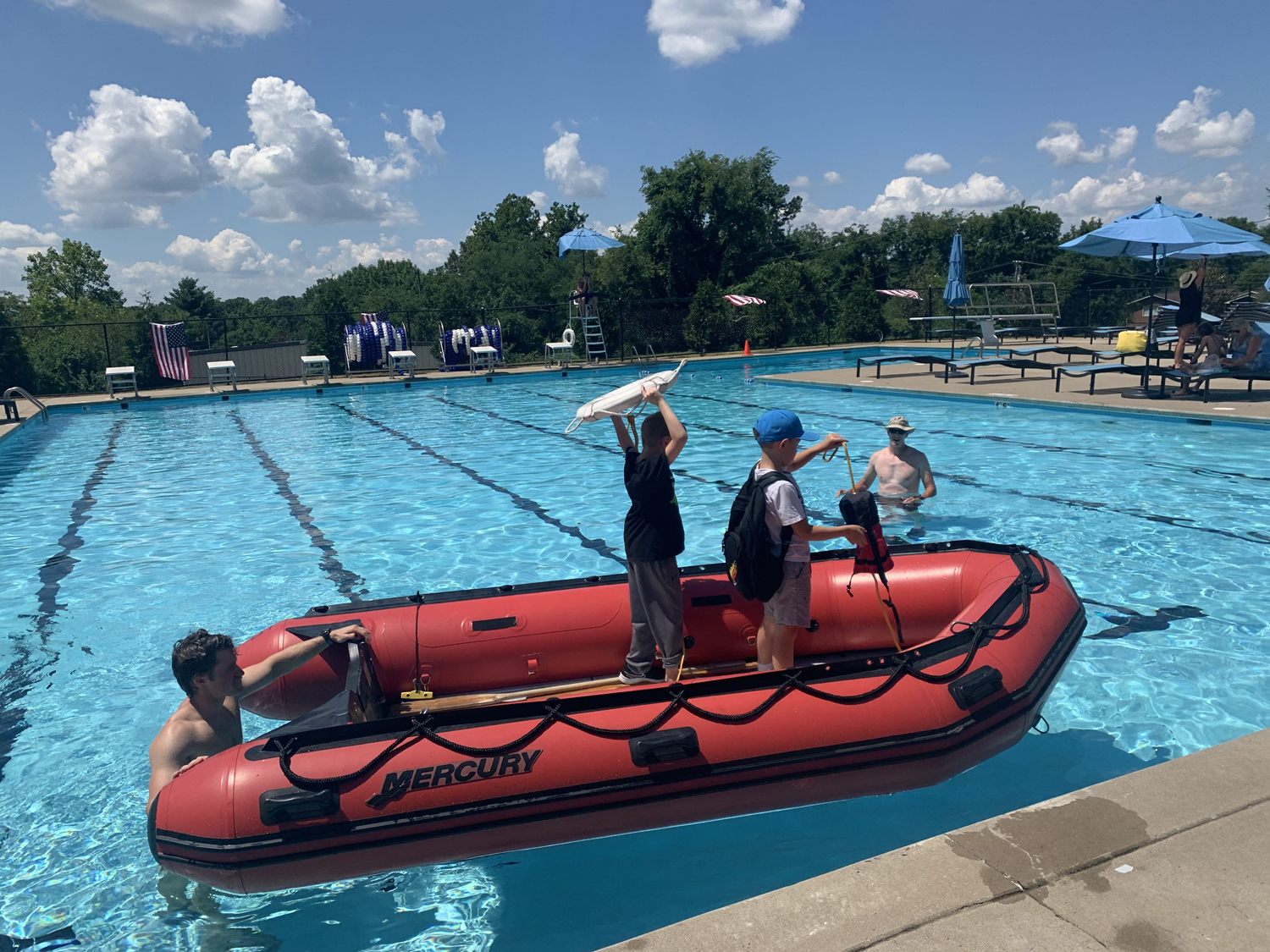 Aldrich has taken advantage of that parental desire to provide kids opportunities and moments of normalcy by adding a week-long Adventure Camp to his menu of options – this is a brand-new endeavor for him and his facility. "When we were planning activities for Adventure Camp we [planned] outdoor activities that allowed them to be spaced out," he highlighted. In a typical year, kids in a camp like this would be dropped at the facility and bussed to the various destinations of the day. "Instead, we said that each day was going to be its own topic, and we're going to have parents drop the kids off [at the remote location], and then pick them up at that same place.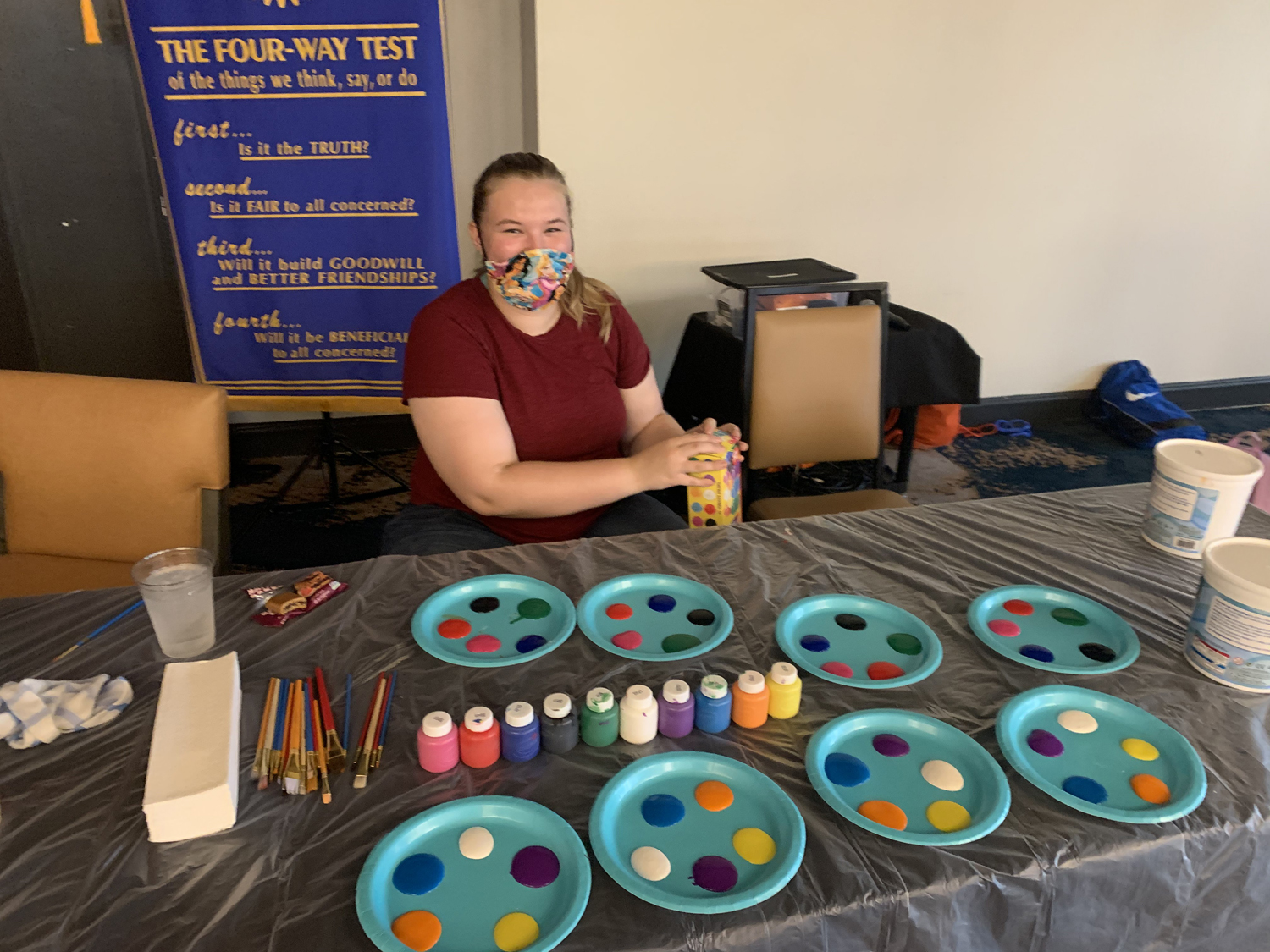 Adventure Camp was comprised of several interesting activities, such as hiking, fly fishing, arts & crafts, and yes, even golf. Aldrich brought in an expert fly-fishing instructor, Susan Thrasher of Southern Brookies, her business based in Lancaster, Tennessee, to guide the kids in how to handle the rods and casting the lines. She supplied the rods for all the kids and helped split them into groups, supervised by two assistants who Aldrich employed to aid in achieving the health and wellness goals of the camp. "Their safety rules were that they had to keep the kids as separated as possible," Aldrich stated. A clear directive from Coach Safety!

"We did the hiking at a local greenway. We hiked down the greenway and then walked back up in a stream and caught crayfish and looked at fish and saw butterflies." Aldrich told me that hiking was the favorite part of the week for his young adventurers.
Arts and crafts activities were conducted at the club with kids spread out, four to each ten-top table. These sessions were facilitated by Aldrich's future daughter-in-law, who aided the kids in creating the wonders that they would later share with mom and dad.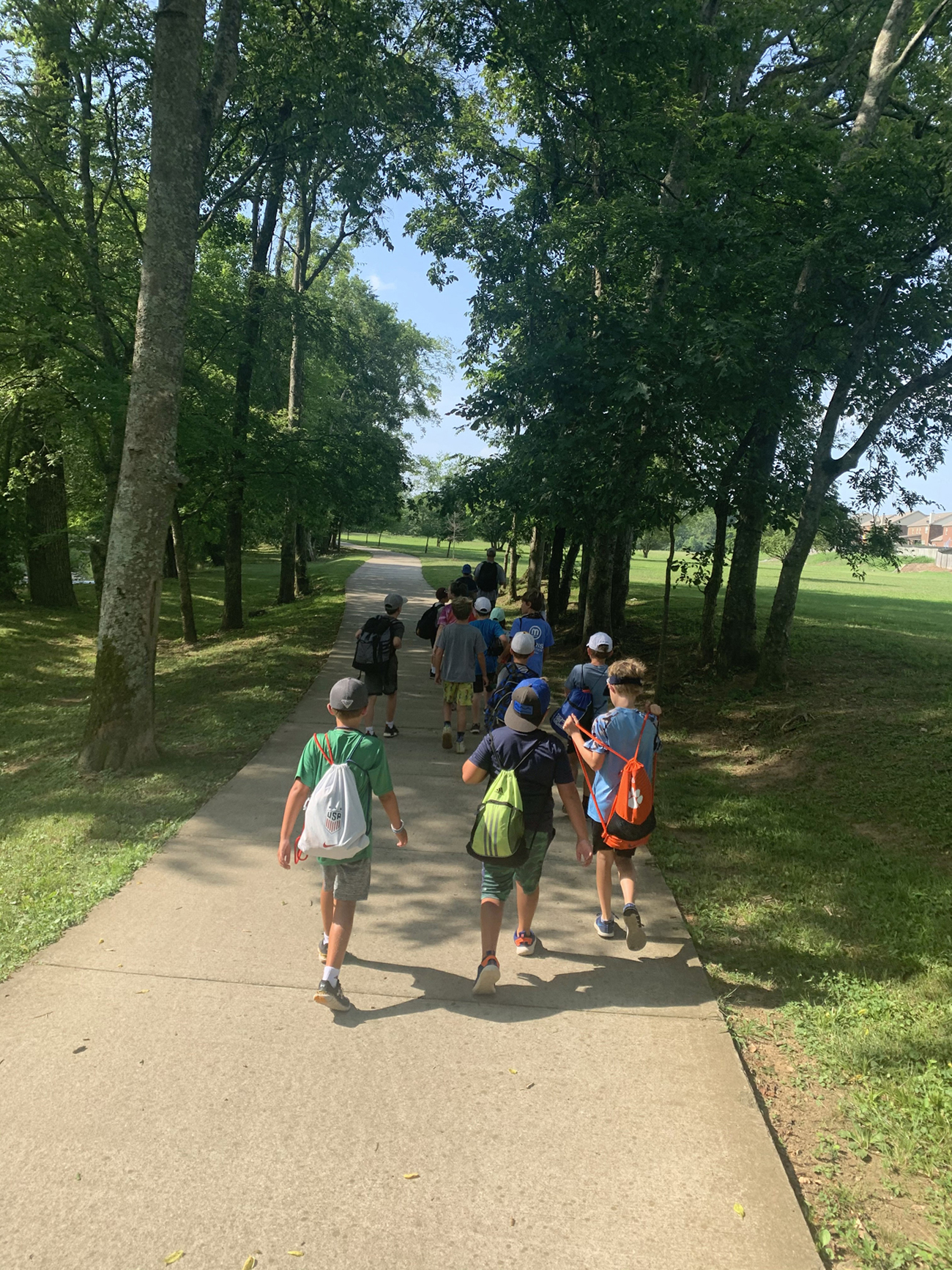 All in all, Adventure Camp was his biggest seller with eighteen participants signing up. On average, Aldrich welcomed 10-12 young golfers to each of his golf camps. The flexibility and ability to adapt in times of crisis are evident in the junior program that Aldrich created this summer. As many golf professionals have, Aldrich altered his teaching methods during his golf camps and facilitated a completely new Adventure Camp. He offered a sibling discount, as well as a discount for Bluegrass Yacht and Country Club members to help alleviate some of the cost burden on families.

Aldrich told me of the many times that he and his students washed their hands during a typical session – if only the rest of the country would follow their lead, the COVID-19 statistics might actually start to decline. As of now, Aldrich is considering a second Adventure Camp in August depending upon the status of the local school district. Coach Safety used to focus on keeping kids from getting hit with a golf club; now his efforts have expanded to dangers that we cannot see, and hope aren't there. Better safe than sorry is a good way to be in 2020 – with his methods, Aldrich can teach my son any day.