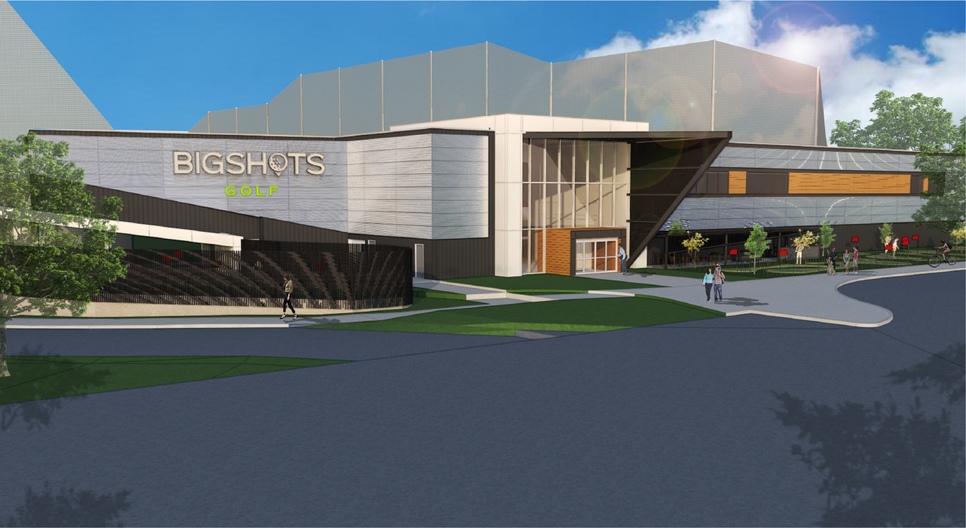 By Vinnie Manginelli, PGA
Whether it's the successful results of great marketing efforts by golf industry leaders like the PGA of America, the USGA, or their allied associations, or simply the effect of a global pandemic, but golf is booming in 2020 – the numbers are staggering. Many professionals are citing the presence of COVID and golf's natural amenities (outdoors, open space, conducive to social distancing) for the influx of players to conventional green-grass courses and ranges – but the emergence of the many "golf entertainment" venues started prior to the current health crisis.
BigShots Golf is the latest name in a growing list of companies and businesses offering the game of golf in a new and innovative manner – they promote fun, entertainment, food, laughs and great times with family and friends.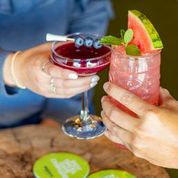 The wait for golf enthusiasts and casual fun-seekers alike will soon be over with opening slated for Spring 2021. The venue in Springfield, Missouri will offer 56 golf hitting bays, a six-hole putting course and elevated food and beverage options from their scratch kitchen. Some of those elevated food items include a uniquely delicious PB&J burger, a towering chocolate cake and fun craft cocktails. And there's also the golf – 3D augmented reality tech and games that use Doppler radar to measure golf ball flight.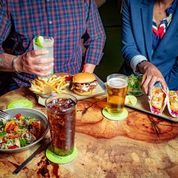 Brian Inman is the General Manager of BigShots' Springfield location, and he's the first to admit, though he has played the game recreationally since he was a kid, his business background is not in golf, but in hospitality, in hotel management to be specific. He knows how to take care of people.
With a website that boasts a "tech-driven entertainment and culinary experience", BigShots Golf is owned by ClubCorp, with Springfield and two pending Texas locations being managed by O'Reilly Hospitality Management, also based out of Springfield, Missouri.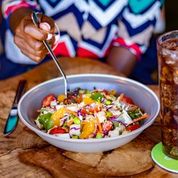 "I'm a hotel manager – food and beverage, that's my background," Inman says. "The elevated food and fun game-play will help bring people back time and time again. It's going to be a great venue for Springfield."
When highlighting the golf aspect of BigShots Golf, Inman discussed the fact that BigShots Golf uses real golf balls, as opposed to the chip-centered balls of some of their competitors. This enhances the experience for one segment of their target market – golfers. Of course, there are guests who won't think twice about this aspect of their visit, but for the golfers out there, it's a perk of playing BigShots Golf.
"They go a little farther and you get more of that true-golf experience," says Inman. Golfers will hit shots onto colored targets on the turf range that tie into a variety of virtual courses and games that promote fun as much as they might create competition.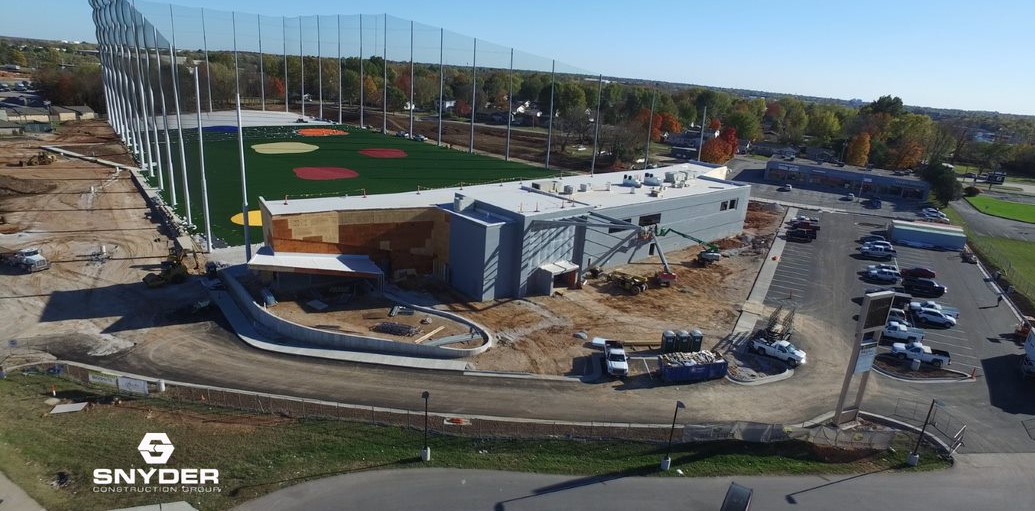 Scheduled to open Spring 2021, construction is well underway. Poles and netting are being built, as well as the venue's building, chock full of dining and social areas, bars and event space. Inman says there's been a buzz in Springfield ever since word got out of BigShots Golf coming to town. "We will compete with (activities like) bowling and Dave and Busters – entertainment where people celebrate special occasions like birthdays and bar mitzvahs, but also make our mark as THE place to enjoy delicious food or cocktails with friends and business clients." BigShots Golf will have a fully scratch kitchen and bar that will offer American fare and healthy food options for the whole family.
"There have been a few construction delays based on changes to the building related to COVID and weather delays. In response to the virus, the ventilation and HVAC systems have been upgraded to remove viruses, bacteria and other harmful air particles and to improve air circulation throughout the building," said Tim O'Reilly, CEO of O'Reilly Hospitality Management, LLC.  "Several additional bathrooms have been added since original architectural plans were completed that serve to aggressively discharge air and airborne particles between uses."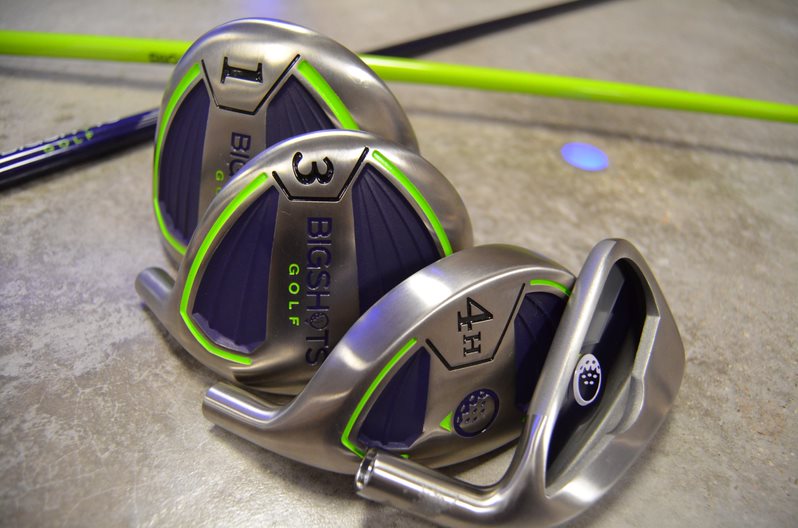 Inman and I discussed the brand's target market, which includes everyone. Golfers will enjoy the unique experience as much as foodies and social butterflies. You might have family fun in the afternoon, date night in the evening, kids' parties on a Saturday and corporate team-building events during the week. "Millennials and Gen Z are included in that target mix – and with five colleges in Springfield, BigShots Golf will be the place to be," Inman added.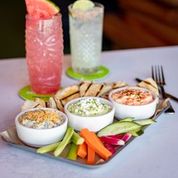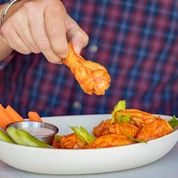 He also discussed corporate memberships that companies like Bass Pro Shops and O'Reilly Auto Parts, headquartered in Springfield, can utilize to entertain clients and vendors. The building will feature more than 3,000 sq ft of meeting space for corporate events, birthdays and more.
Whether you're craving golf on a rainy day or a unique lunch, BigShots Golf is the place to go to create memories with friends and family. You'll find yourself wanting to return time and again, and with their dedication to the customer experience, that's just how it should be. Golf is a hospitality industry, and it shows at BigShots Golf.

About O'Reilly Hospitality Management, LLC
Founded in 2007 by Tim O'Reilly, O'Reilly Hospitality Management, LLC is a proven hospitality firm specializing in the design, development, and staffing of hotels, restaurants and commercial properties for some of the leading national and independent brands across the nation. Founded on the principles of sustainability, community involvement, philanthropic outreach and a commitment to elevating the modern guest experience, O'Reilly Hospitality Management, LLC is truly an innovative presence in the hospitality space. Our hotel management company in Springfield, Missouri, brings a wealth of knowledge and forward-thinking initiatives to 35 existing sites and continuous development of new properties across the states. We do whatever it takes to make every guest smile, thanks to award-winning service, sustainable green practices, and a staff buoyed by working for a caring and involved company.
For more information please visit www.ohospitalitymanagement.com and to connect with O'Reilly Hospitality Management, LLC like us on Facebook.
About BigShots Golf™
BigShots Golf is a tech‐driven entertainment and culinary experience offering fun for all ages and skill levels. Venues offer approachable virtual golf games and entertainment activities, scratch kitchens that bring bold flavor and unexpected items, plus signature cocktails, craft beer and wine. In addition, indoor and outdoor lounge seating, sports bars, mini golf, outdoor patios and private event spaces provide the ideal atmosphere to hang out with families and friends. Players can compete in their own hitting bays, with other players at the same venue or in real-time with players at other BigShots Golf locations through Live Play™. More information is available at BigShotsGolf.com or follow on Facebook and Instagram for updates at @BigShotsGolf.
BigShots Golf is majority-owned by ClubCorp, the leading owner‐operator of private golf and country clubs, city and stadium clubs in North America. To learn more, visit ClubCorp.com, or Facebook or Twitter @ClubCorp.