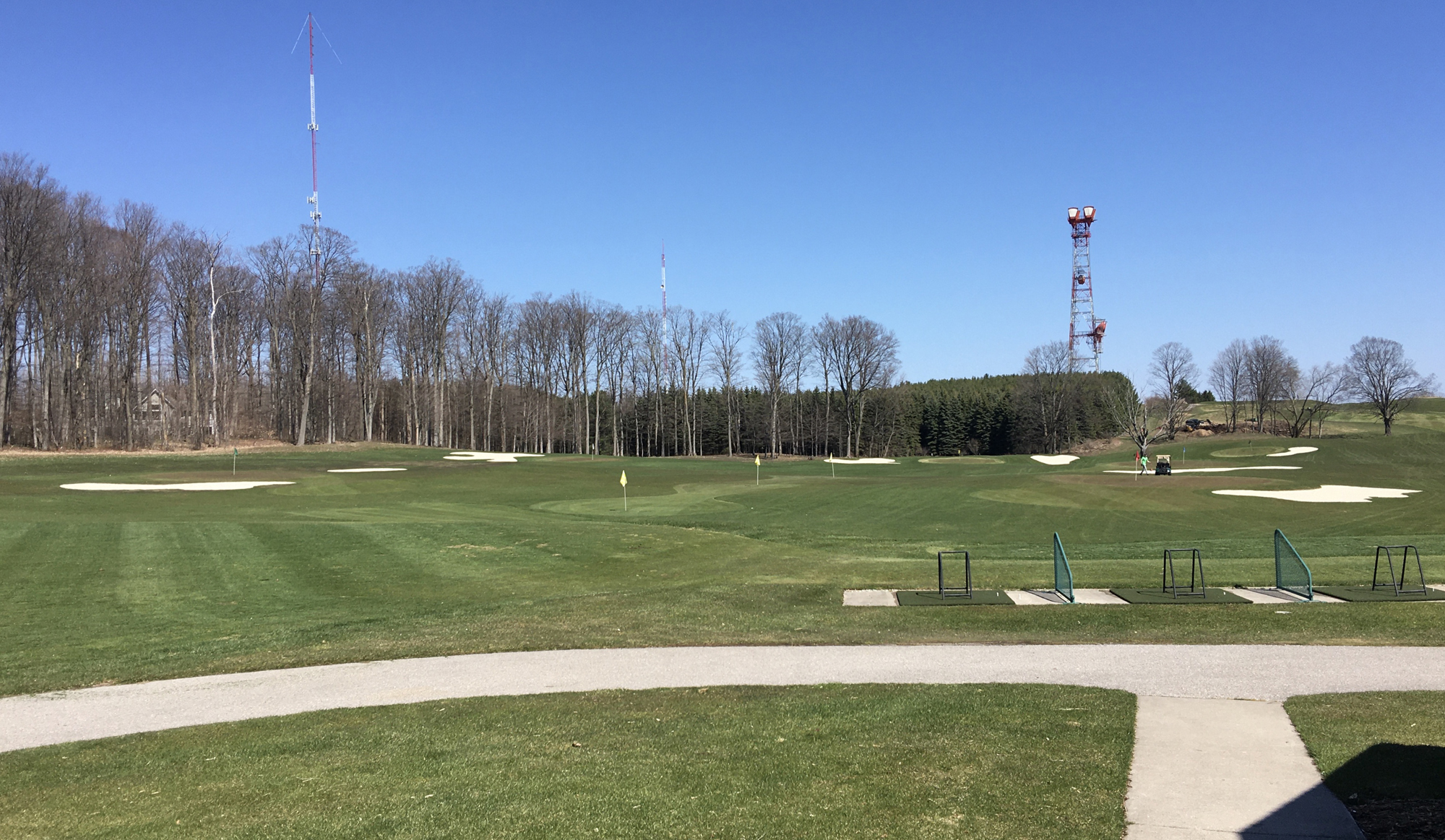 By Vinnie Manginelli, PGA
Celebrating its 25th year, Bay Meadows Family Golf Course lives up to its name every day – family-owned and operated, catering to every golfer in the family. With a nine-hole regulation course and nine-hole par-three layout, the facility is ideal for all levels of golfer. Growing the game is priority one at Bay Meadows Family Golf Course – there are several practice greens, practice bunkers, an 85-yard practice hole, and a huge practice range with grass tees to help you, well…practice. For those golfers who need some help, two PGA Professional teachers provide all the programming and lesson packages needed to improve your swing, and boost your enjoyment in the game.

Owned by PGA Member, Mike Husby, and his wife Judy, the facility's mission is "to provide golfers of all ages and abilities a facility that can deliver an affordable opportunity to experience the joys and challenges of the greatest game."
When the course was recently closed briefly due to the COVID-19 pandemic, Husby, who admittedly "never stops", decided to utilize the time wisely and implement projects that he had planned. "When the golf courses were shut down, I just said I'm not going to sit here and do nothing. So, I brought in a bunch of equipment, and then about two hours after the equipment landed, the governor changed her mind and reopened all the golf courses," Husby commented with a chuckle. Even as we settled in for our phone conversation, Husby had just finished building a new tee on one of his courses. Speaking proudly about his facility, Husby stated that he's added about 650 yards to the courses since taking over about seven years ago.
As mentioned, Mike Husby is a PGA Professional – grow the game is a priority. Also available to achieve this task and bring added enjoyment to the Bay Meadows patrons are PGA Professionals, Travis Kamm and Scott Wilson – Wilson recently earned the PGA's National Youth Player Development Award in 2019. After speaking with both gentlemen, it seems the division of duties is clear and the passion that each man has for the game is a great contributing factor to the facility's overall success.

Kamm handles the adults who come to Bay Meadows to improve their swing, their short game, their mental game, or simply take up the sport for the first time. He offers professional golf swing analysis, using technology such as TrackMan, K-Motion, and SkyTrak – a complete package to better one's scores. Teaching between 60 and 70 lessons per week during peak season (30-40 during the winter), he offers private lesson packages, on-course playing lessons, short game instruction, women's programs, custom club-fittings, and even a winter membership for indoor practice during those cold northern Michigan winters.
Proving that his stellar reputation is one that aspiring golf students trust, he offers lesson plans starting at five lessons, going all the way up to 52 lessons – committing to one golf coach for an entire year is a testament to the instructor, not only as a teacher of the golf swing, but as a full-game mentor. "I've worked with players every week for five years," Kamm says. Dedicating his Tuesday evenings to his women golfers, he offers six different Get Golf Ready programs from April to early October.
Speaking about the facility that he's called home for the past five years, he praises the work that Husby has done over his time there. "It's a beautiful practice area," Kamm admits. There are four different tee areas (40 stalls) that get rotated to ensure pristine practice conditions, in addition to a lesson-specific area and also some mats for beginners and junior golfers to use as well. "Having all those tools is ultimate game improvement," Kamm stated in regard to the practice facility and the indoor technology available.
Despite having such world-class teaching amenities and services available to him, Scott Wilson has been relegated to on-course instruction with his clients, the junior golfers of Bay Meadows Family Golf Course, during the temporary upheaval caused by the COVID-19 pandemic.
Having collaborated with Wilson on junior golf best practices in the past, I consider his insight into what many consider the most important demographic in the game to be a reliable resource. Whether discussing golf in schools or teaching golf as a team sport, ensuring a fun environment, as well as an ideal learning atmosphere, are essential facets to the Traverse City, Michigan golf facility. Wilson focuses much of his attention on games, contests, and fun competitions for his junior groups that leave them wanting more, aiding in developing the love of golf that will drive them through their high school and college years.

The menu of junior golf offerings is vast with a variety of spring, summer, and fall programs, an elite player program, supervised practice sessions, and a PGA Junior League that is "one of the biggest in the Midwest", as Wilson boasts.
Whether focusing on course ownership, architecture, renovations, lesson programs, amenities, or technology, Bay Meadows Family Golf Course is the blueprint for how to do it right.
When Husby bought the facility, its reputation left little to be desired. One famous visitor who frequents the facility for five weeks each summer is Dr. Gary Wiren, the legendary PGA instructor, and author of the PGA Teaching Manual that PGA Professionals like myself had to study from cover to cover in attaining PGA membership. Wiren's wife is from Traverse City and the couple is vastly popular in the area.
"He's a legend in this town," Husby touted. But when asked recently what Bay Meadows was like before Husby took the reins, he stated that "this place was a dump". "And now we have this spectacular, still family-run golf course," Husby said proudly. Husby's been around the golf industry for more than four decades and has given back as much or more than the game has given him. His facility and the team that he has assembled is an example of what is good about the game, and you wouldn't think a "family course", half of which is a par-3 would be on a golfer's bucket list – but it's on mine now.
For more information on Bay Meadows Family Golf Course, log on to https://baymeadowsfgc.com/.