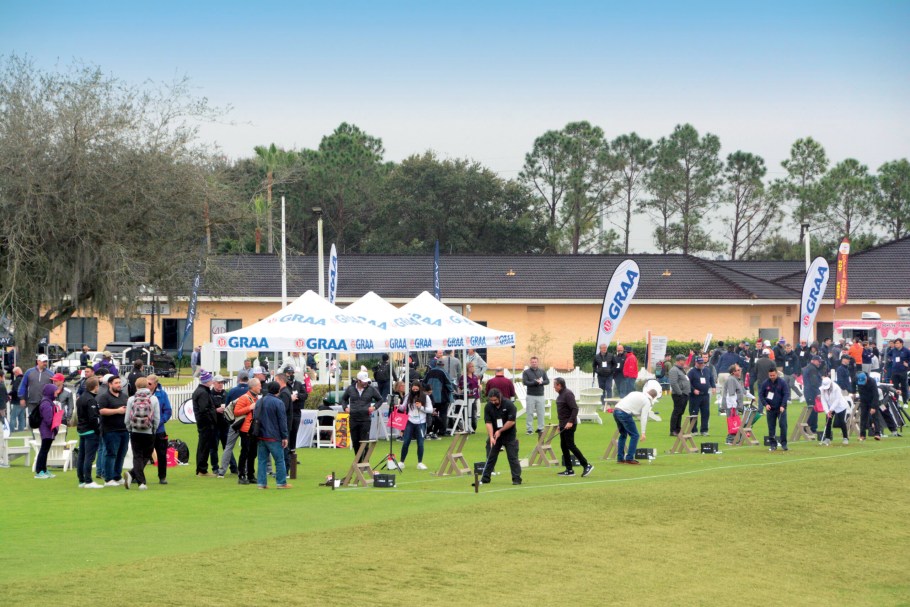 By Vinnie Manginelli, PGA
January saw the return of the PGA Show live and in-person. Thousands of PGA Professionals and golf industry stalwarts converged on the Orange County Convention Center to re-connect with colleagues, check out the hottest new products, apparel and accessories on the market and refocus their sights on a positive and prosperous 2022.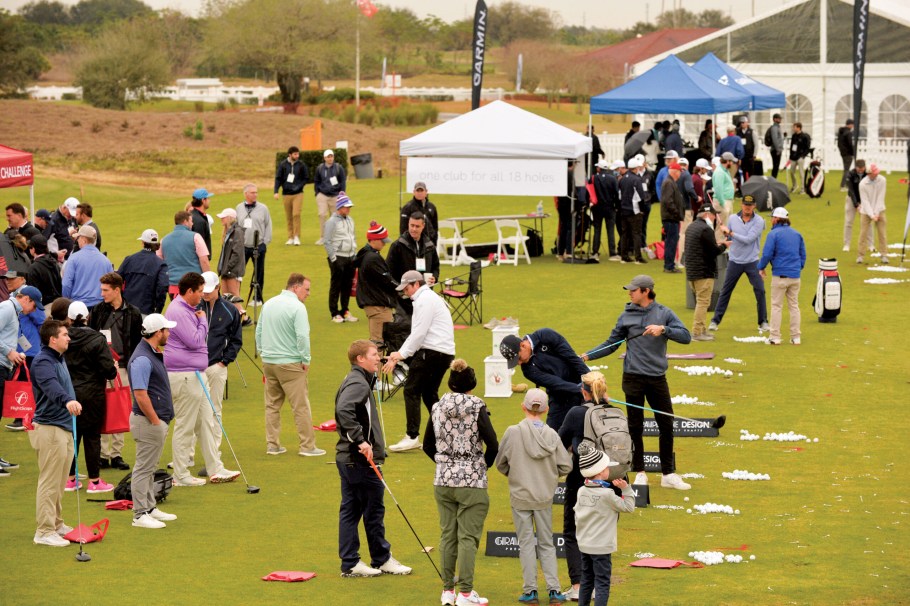 Although these uncertain times call for change and flexibility in many areas of business, the week kicked off as it usually does, with the massive range at Orange County National Golf Center hosting some of the biggest names in golf product, technology, coaching and club fitting.
The 2022 PGA Show Demo & Fitting Day took place on January 25th with a new moniker and an expanded mission. There was an increased focus this year on ways to engage the many new golfers we have welcomed to the game over the past two years. Through coaching, club fitting, fitness, range operations and more, PGA Professionals will be better able to foster those ever-vital relationships that often help retain these individuals as long-term golfers.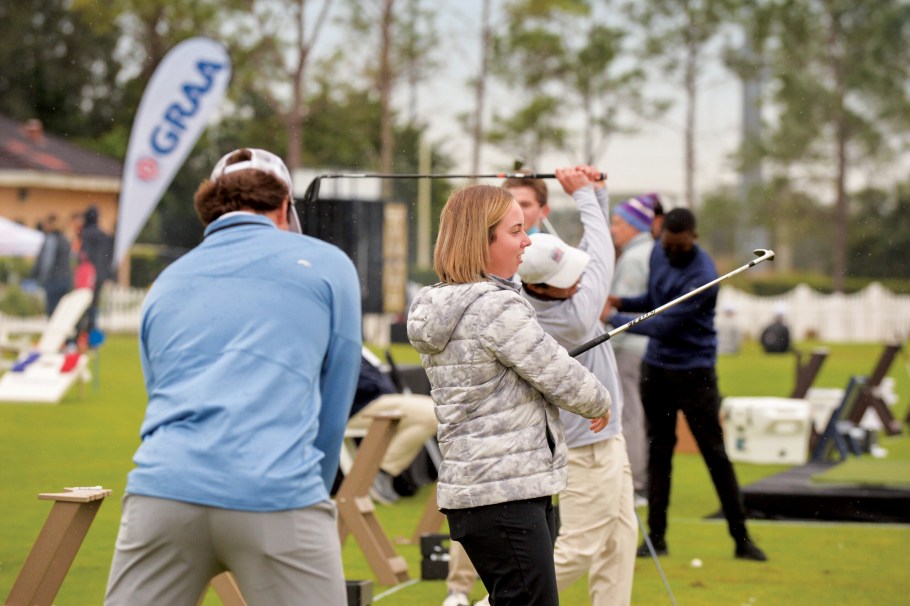 The PGA Professionals' Fitting Center and Golf Range Association of America (GRAA) Tee Box gave attendees the opportunity to experience demonstrations and seminars from some of the leading coaches and club fitters in the business.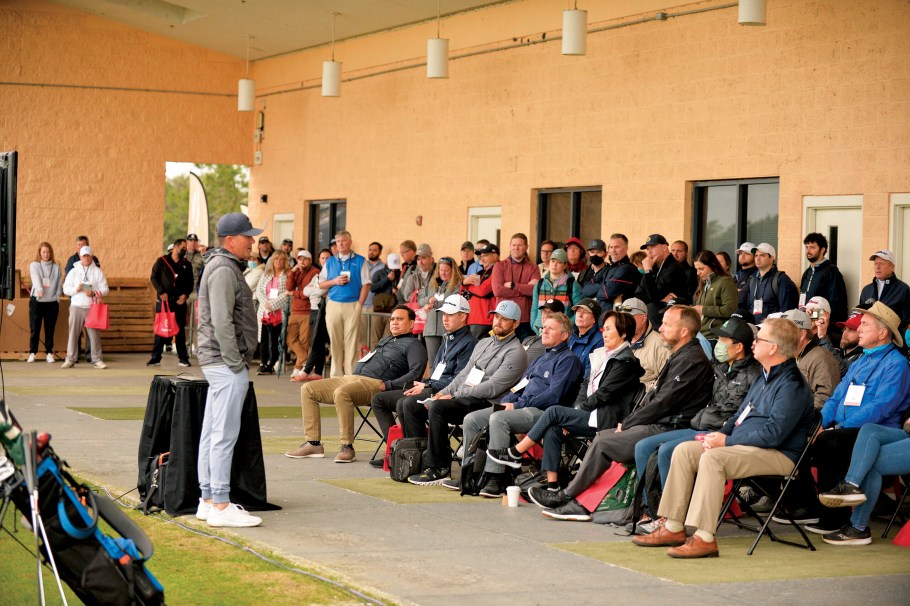 "The education was good," says Cody Carter, the PGA Director of Instruction at Druid Hills Golf Club in Atlanta. "I went to a few of the presentations and learned quite a bit. The biggest takeaway for me as a teacher was the networking. It was the best networking opportunity I've had, picking the brains of Top 100 teachers."
Workshops hosted by PGA Professionals included Coaching Different Swing Types – a Live Lesson Look-In, Practical Ways to Gather Dynamic Swing & Ball Flight Information, Incorporating Club Fitting into Your Coaching and Should You Get Fitted Before Taking a Lesson?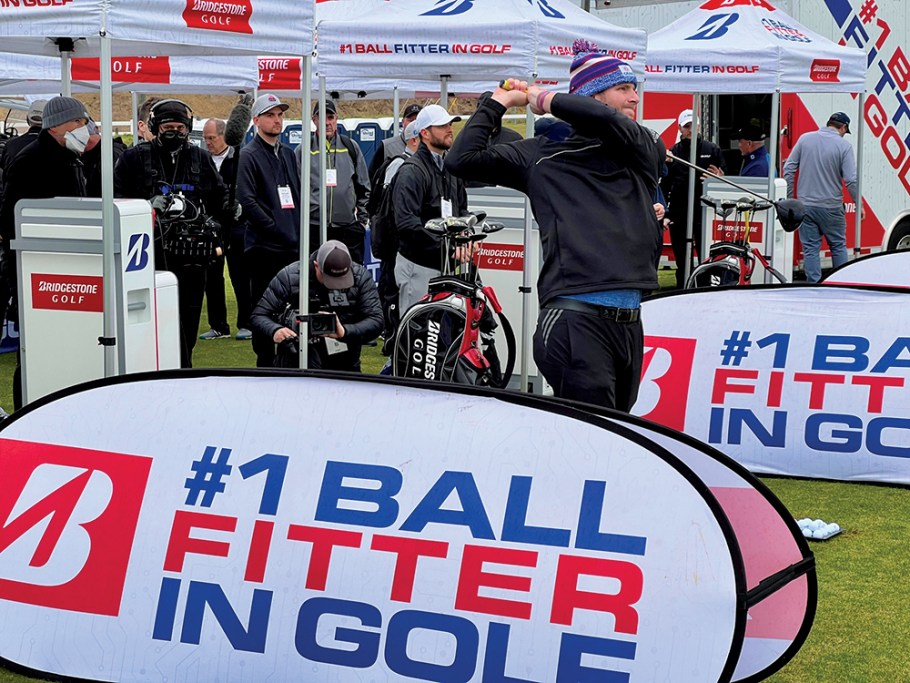 The consensus from speaking with many of the attendees was that the educational opportunities, whether formal seminars or five minutes on the side "picking someone's brain", as Carter mentioned, were unparalleled. This more intimate version of the PGA Show allowed for closer connections among those on hand, engagement that will always surpass emails, texts and Zoom meetings in effectiveness and experience.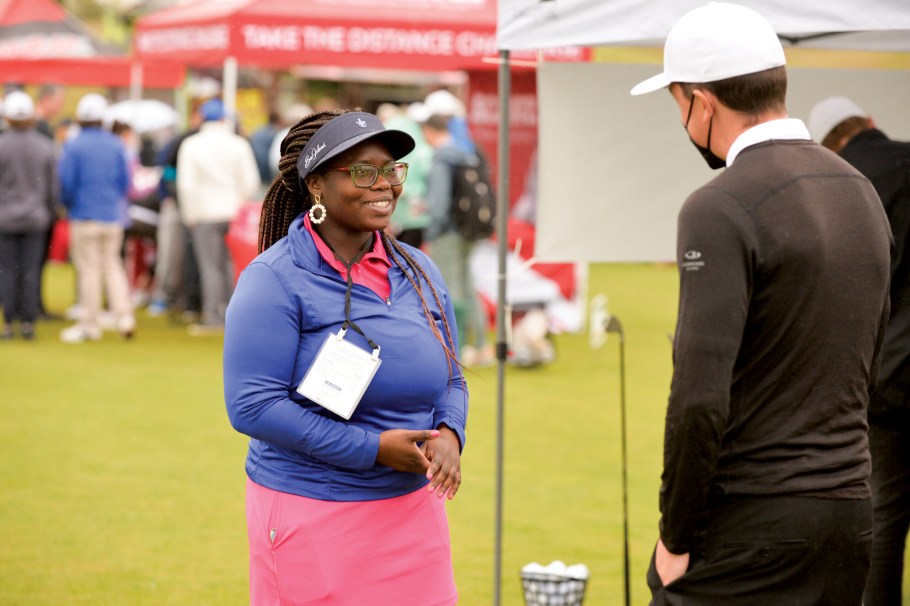 In addition to education sessions, attendees got to sample a variety of products, try the latest teaching and training aids and even experience some of the newest golf car models and alternative golf course vehicles on the Test Track.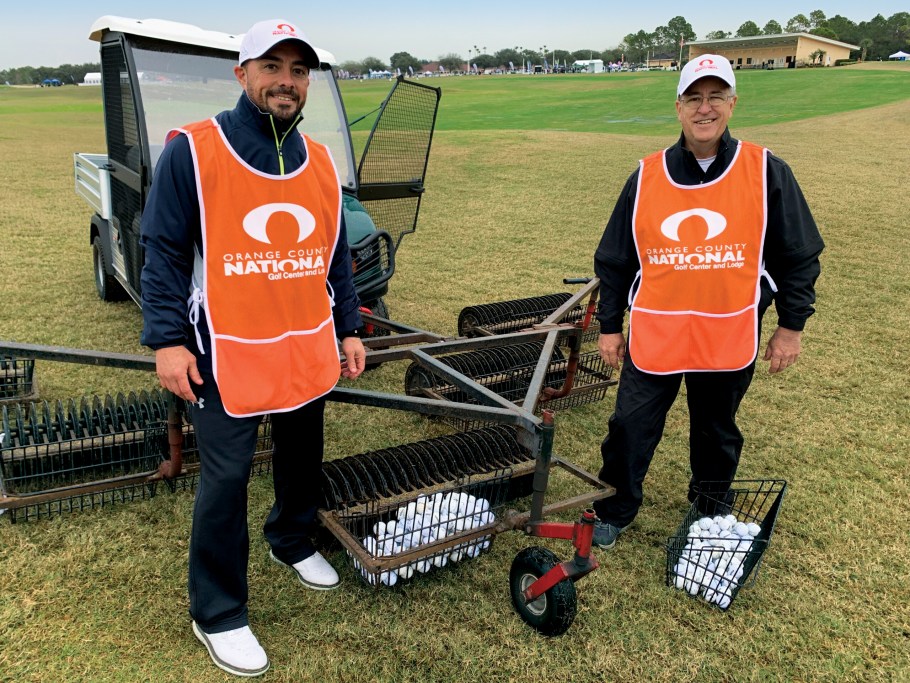 One of the highlights of the day was a unique workshop presented by acclaimed architect Lester George, who shared his insights and ideas on reimagining a facility's practice area, and also spoke about the importance of having a comprehensive short game area at the golf range. In addition, many of the GRAA's most successful award winners were on hand to chat with fellow professionals and answer questions about their success in coaching, custom fitting, player development, operations and engagement.
Another special addition to this year's event was the PGA Professionals' Fitting Center. This feature brought in some of the best club fitters in the business, including three-time Illinois PGA Section Teacher of the Year Kevin Weeks, who shared his club fitting best practices. It wasn't just about how to fit golfers, but covered the potential business benefits of custom club fitting for the PGA Professional, especially in forging those vital relationships.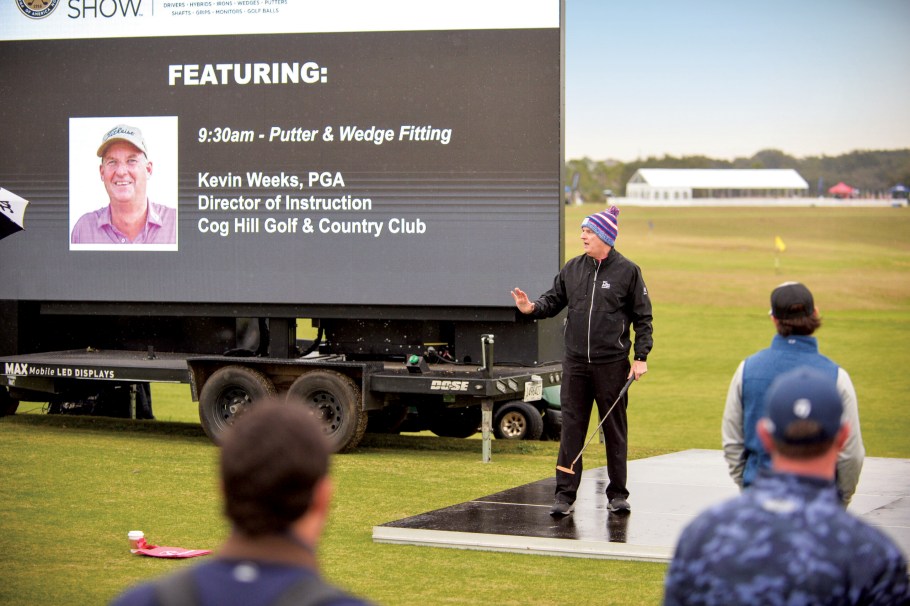 Presenting partners of the PGA Show Demo & Fitting Day were Clubhouse Events, FlagD Golf, Hempcy, Yamaha and Wittek Golf, who welcomed many patrons to view and discuss such items as range pickers, bag stands and tee box dividers.
FLAGD Golf Founder and CEO, Troy Parish had this to say, "We decided to strategically invest into Demo Day this year and our decision paid off. Although the weather was cold and the attendance scaled back from previous years, we still had a steady stream of people coming through the entire day. They were coming by with a purpose, and had us "on their list" to see while they were there. We had five people from FLAGD working the event and we were all consistently talking to people. Demo Day was a huge success for us and will be part of our strategic plans moving forward."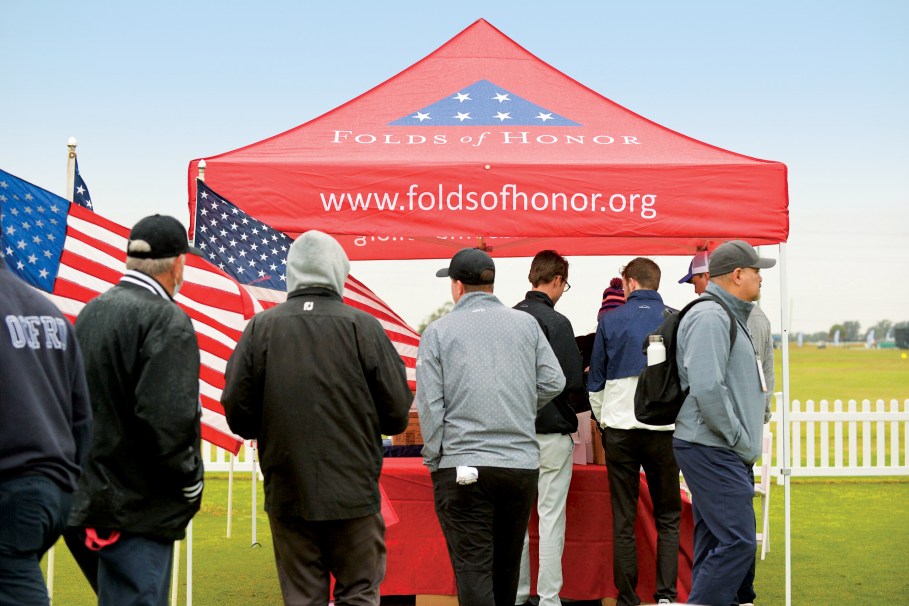 The 2022 PGA Show Demo & Fitting Day concluded with a reception hosted by Folds of Honor. In addition to food, drink and music, there was a special moment when a large American flag was raised by two fire trucks in honor of our veterans who have been injured or killed while serving their country.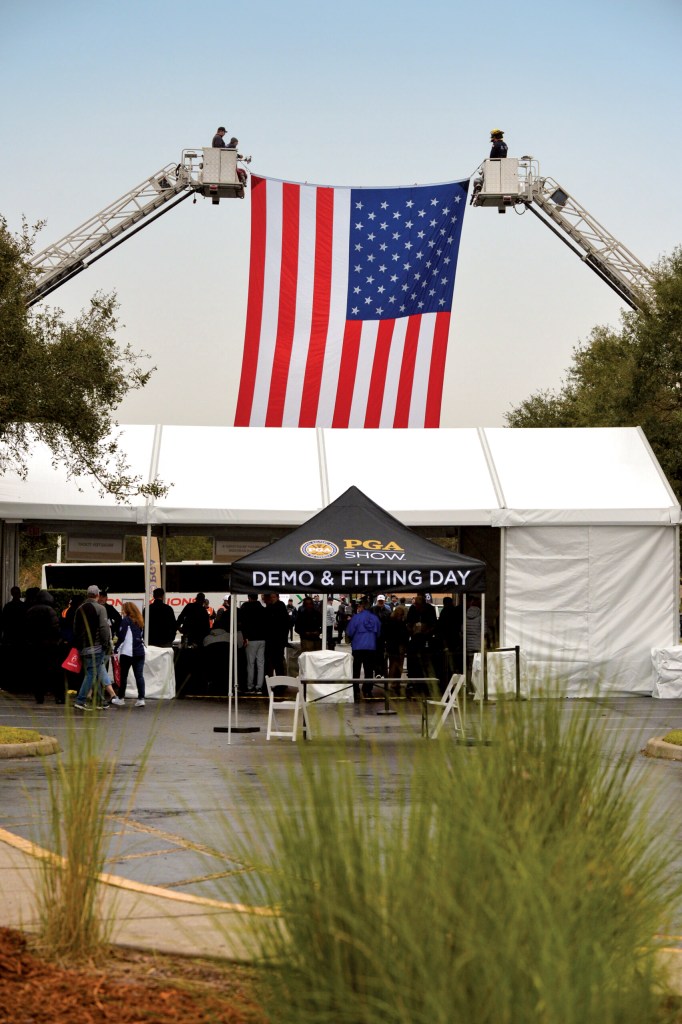 The Golf Channel and other media outlets were on hand to highlight the day. Through their pictures, video and commentary, they demonstrated to those who were unable to be there this year why they should make it a point to attend the 2023 PGA Show Demo & Fitting Day.