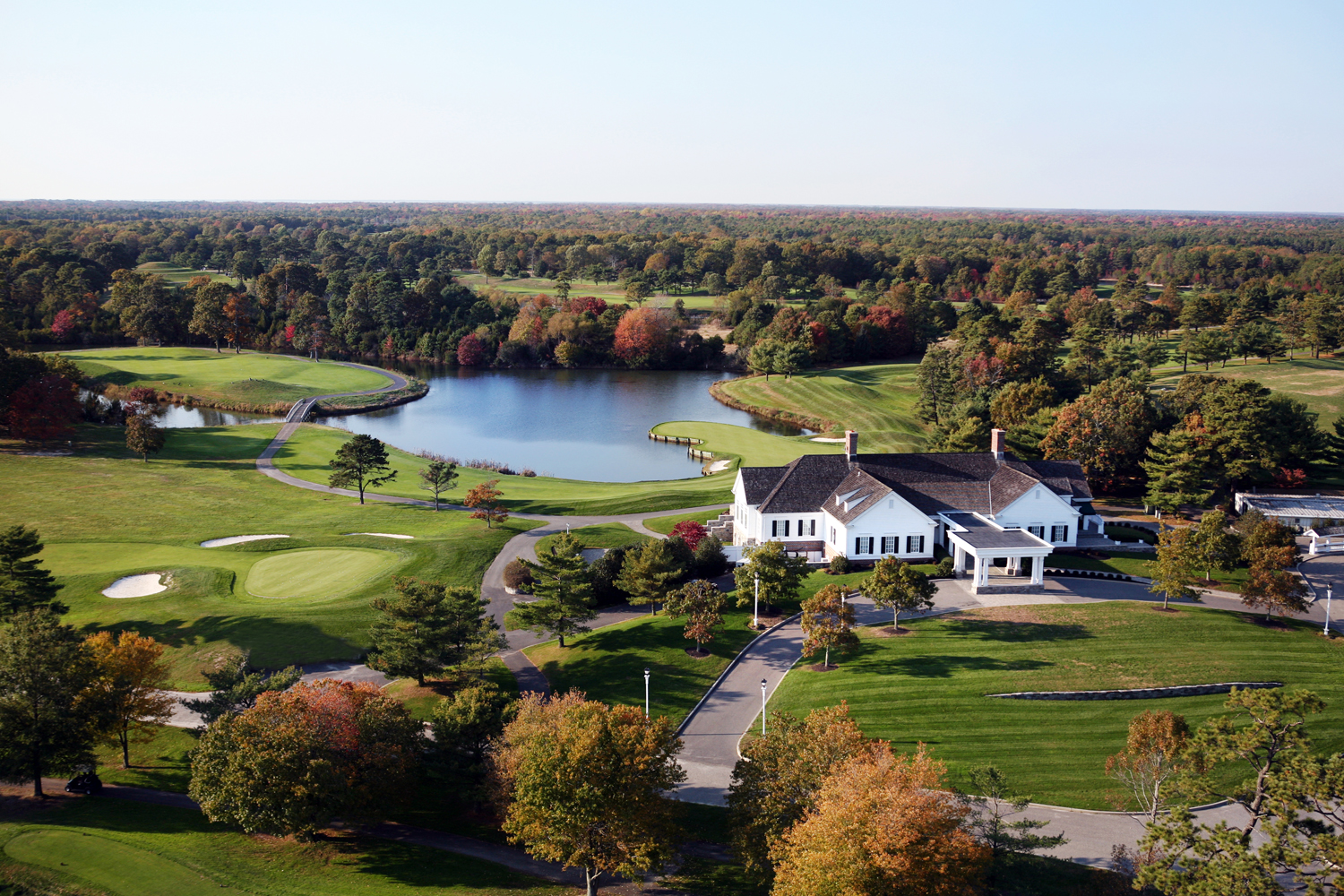 By John Torsiello
Due to the seasonal nature of Stone Harbor Golf Club,  where members and guests play around 60 percent of their rounds between Memorial Day and Labor Day, management felt a larger practice range was needed to accommodate those very busy months. "In conjunction with the popularity of practice, more lessons, and an increase in membership, summer usage led our management team to the realization that we needed more space and a different teeing surface," said Carol Barnoski, the club's General Manager. With that goal in mind, the Cape May Court House, New Jersey club embarked on an ambitious $400,000 project that was recently completed. "Our members wanted a better practice area and we delivered," said Barnoski.  "It's been rewarding to see our members bring a guest to the course and be proud to show them our practice area. From the beginning, with tree removal to the now finished product, the transformation has been dramatic, both visually and functionally."
The teeing area at the Stone Harbor range was enlarged and Tahoma31 Bermuda grass was laid down. This cold-tolerant grass type, developed at Oklahoma State University, offers a more durable teeing surface with a much faster recovery time, "making it ideal for a private golf club in a resort town," said Barnoski. The project created a 38,000-square-foot teeing area offering five "enhanced" target greens. The expanded facility can now accommodate over 50 percent more golfers on a daily basis. The project also relocated, reshaped, and expanded the club's practice green. The two-tiered green now mimics many of the shots players will experience during a round on Stone Harbor.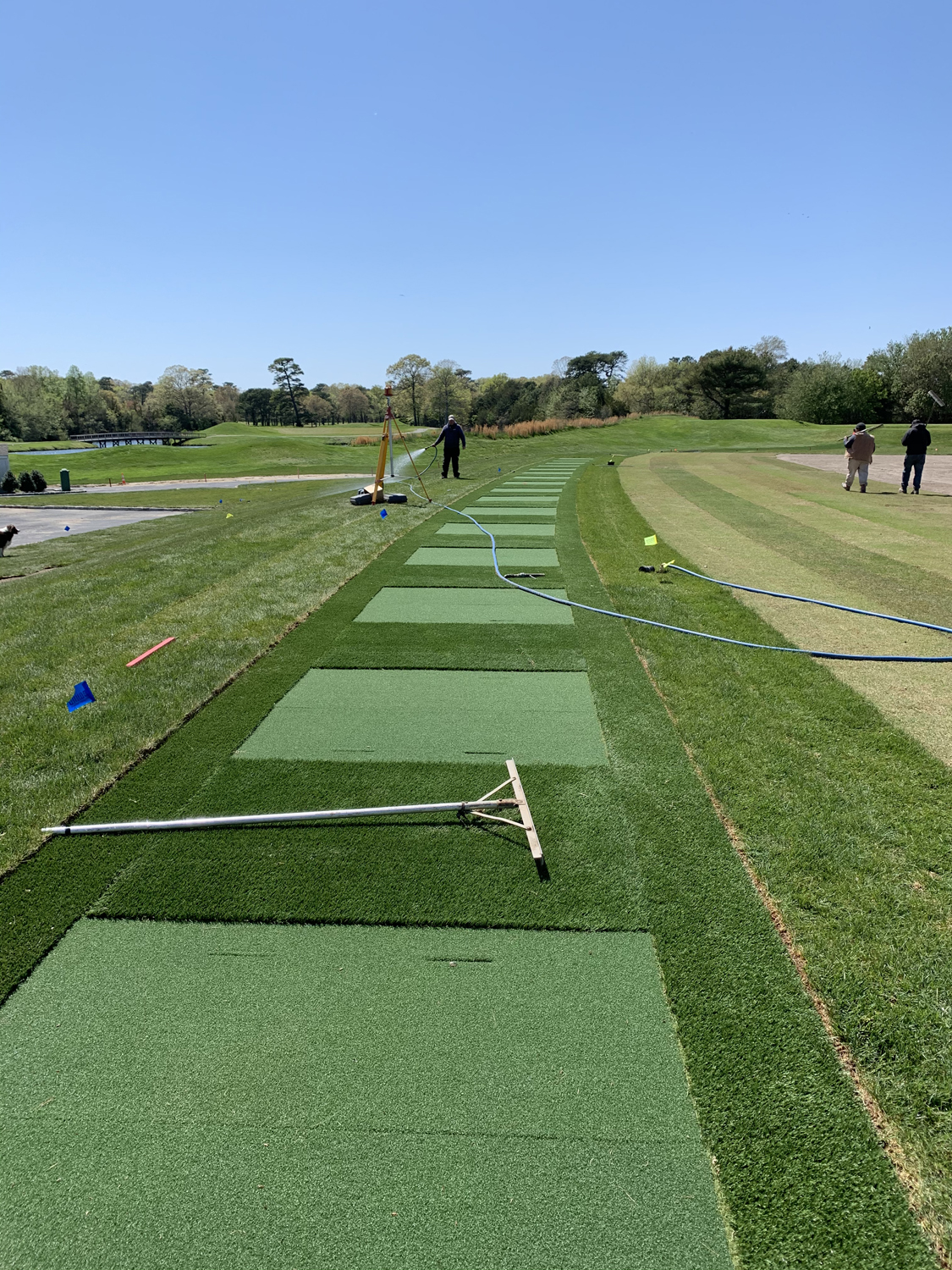 "The club began discussions in regard to our vision and needs for the project over two years ago," said Barnoski. "In December of 2019, our owner, Lee Fishman, met with golf course architect, Tyler Rae, to initiate the project. After a few meetings with our team, Tyler put our vision into a well-designed plan."  The actual work started this past winter and took about four months to complete. The practice green opened on Memorial Day weekend and the driving range on July 4th. The club's grounds crew, along with Rae, were involved in the actual work.
" Like any project, there were a few bumps in the road," said Barnoski, "but all in all the planning and implementation went as well as can be expected during these unprecedented times", referring to the ongoing COVID-19 pandemic.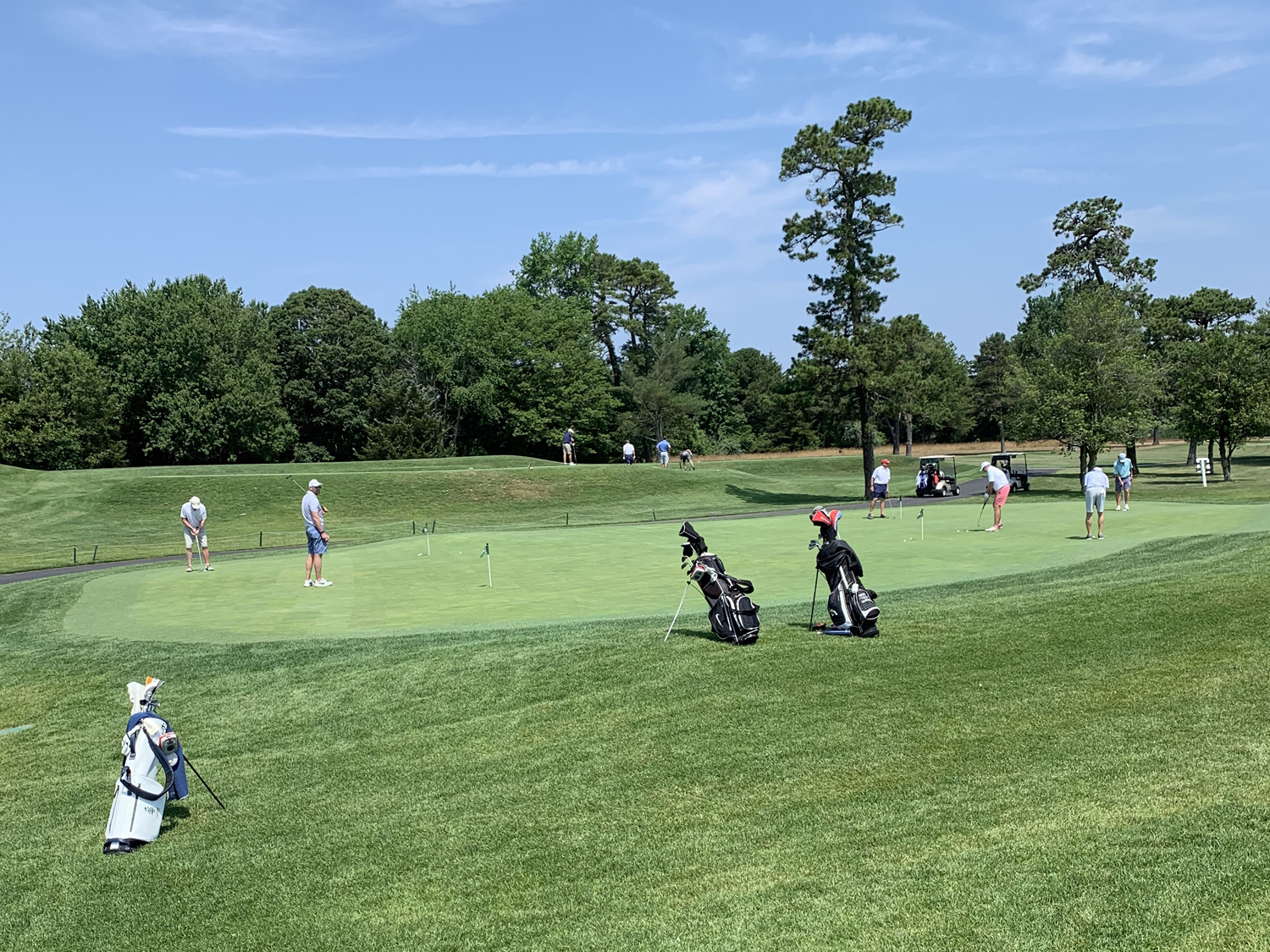 Besides the club's practice area now being "appropriate and more aligned with our championship golf course", the expanded and enhanced facility allows the club's golf professionals to expand lesson offerings and conduct larger clinics. "There is [a larger] teaching area and the new putting green allows the golf professionals to mimic the variety of putts that a member will see on the golf course." In addition, there is now more target green variety for "concentrated" practice.
Matthew Crowley, Stone Harbor Golf Club Head Professional, reported that the new practice facility is already attracting more members at the club every day. "Because of the resort nature of the area, many of them do not have the time to commit to playing 18 holes of golf, but do want to be able to come over for an hour of practice. Often, this turns into grabbing a bite to eat or meeting up with family or friends for lunch or dinner, creating a great vibe at the club. Practice facilities are one of the first things prospective members ask about and we expect to see more members joining to take advantage of this added benefit."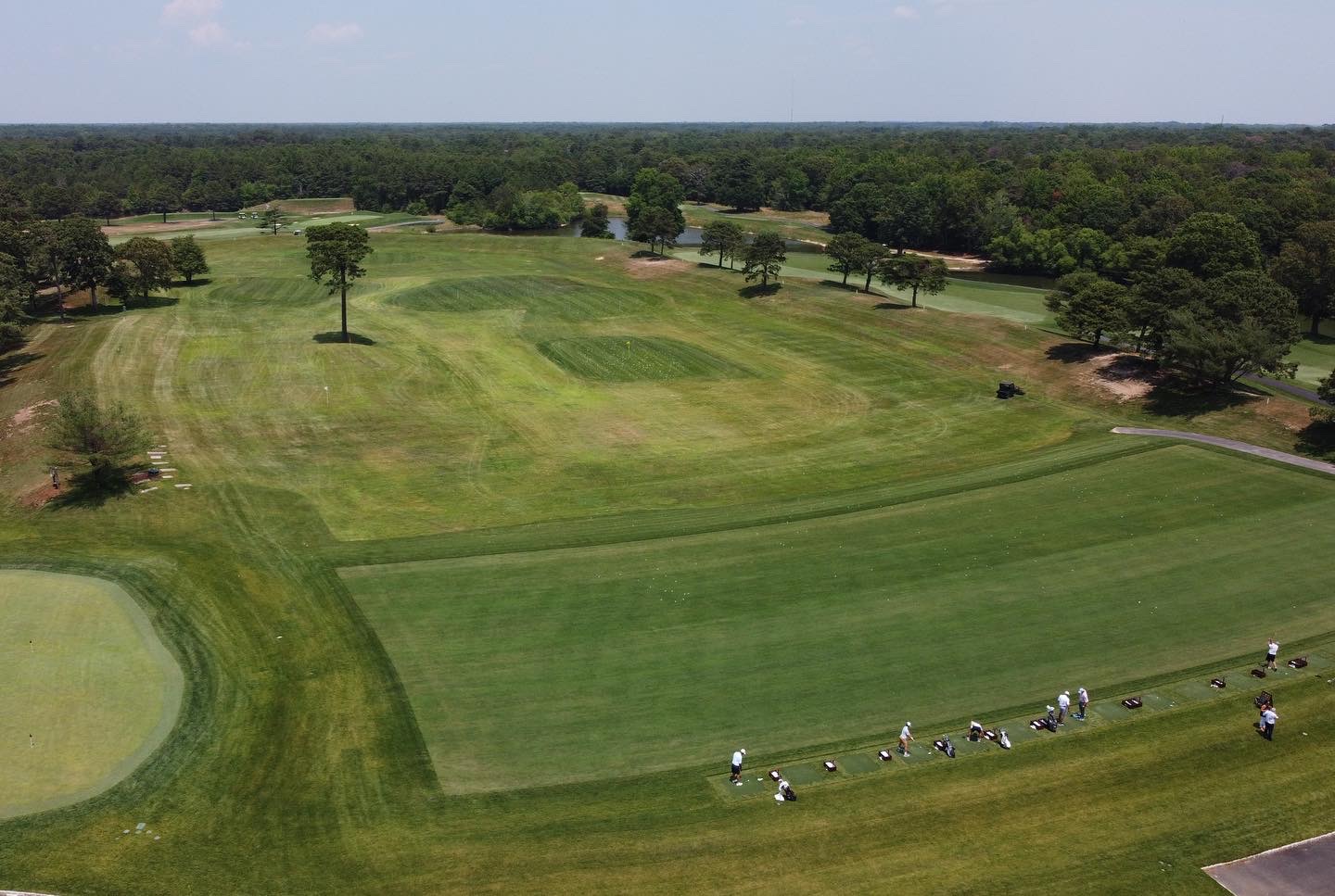 "The member feedback has been outstanding so far," offered Barnoski. "We have received rave reviews. The new practice area entices our members to practice more and hone their skills."
Set across 350 acres, and located just minutes from the South Jersey beaches and Atlantic City, Stone Harbor Golf Club's par 72, 6,922-yard Desmond Muirhead-designed course opened in 1988. Other improvements and enhancements have been made on the course proper with Rae overseeing the work as architect.