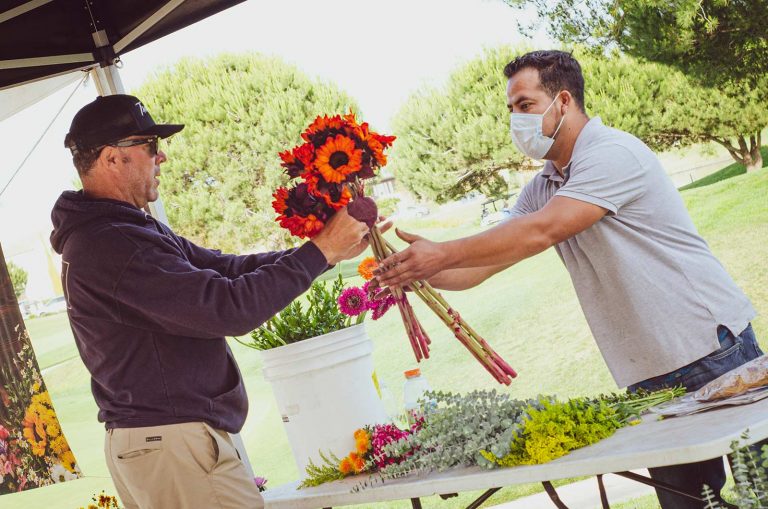 By Vinnie Manginelli, PGA
Golf is more than just a game to many of the dedicated players and enthusiasts who enjoy it every day. Golf courses themselves impact the communities in which they reside in ways that go beyond the results of a tournament or the revenues taken in by a facility. The lush fairways are healthy green spaces, beautiful landscapes, and even plant and animal sanctuaries. At Arrowood Golf Course, in Oceanside, California, patrons and local residents enjoy some of the best weather in the country. Unfortunately, the COVID-19 pandemic threatened to leave the course empty and joyless, as state mandates forced its closure, with golfers longing for the game while quarantined at home.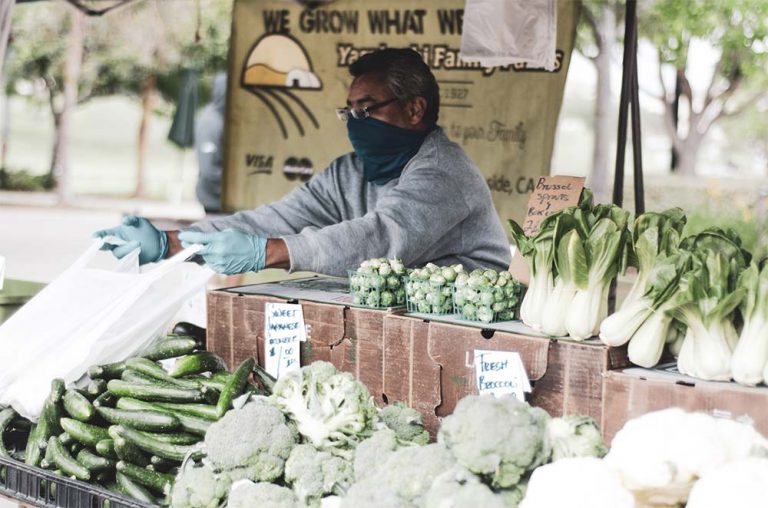 Tom Son is an Army veteran and a West Point graduate – he's also the PGA General Manager at Arrowood Golf Course. After almost two decades in finance in Asia, preceded by five years serving in the U.S. Army in Korea, Son decided to pursue his dream of a career in golf, attending the San Diego Golf Academy and recently earning PGA membership.
Surrounding Arrowood Golf Course are one thousand homes, some of whose residents play golf – others who don't. Son sought a way to engage these local residents in ways that hadn't been prudent before but now seemed possible with the course's regular business temporarily closed. With no golf allowed from April 1 to May 1, Son thought of a great way to engage his neighbors and let others enjoy the setting he gets to experience every day he goes to work. "I came up with an idea one day – with the golf course closed, why can't we use the golf course, the cart paths, to have the thousand-home community walk or jog with their dogs or their kids?" Son shared. He highlighted the healthy environment that a golf course provides, and was happy to welcome his neighbors and their families to the course's front nine, as the back has water that might pose a hazard.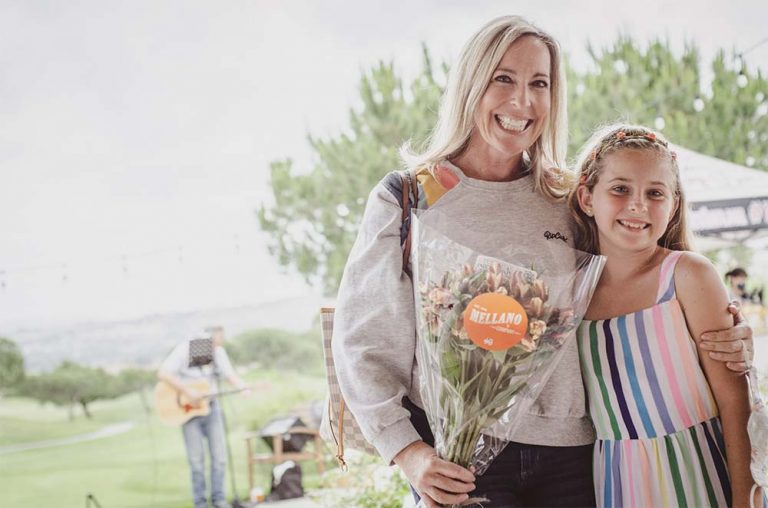 During this time, Arrowood's food and beverage service remained open. "Every day they'd come up to our F & B, 'Thank you so much for allowing this', and they gave us support in terms of purchasing our drinks and our food. So ultimately it was a win-win situation for the whole month." Son went on to stress the importance of the long-lasting goodwill that was forged through this endeavor. "It connected us to the community very strongly throughout the whole four weeks."
Once the course reopened in early May, Son considered new ideas to pursue that could be facilitated while the course is open, that engage the surrounding community now that walking and jogging were no longer feasible. "How do we stay connected [with the community]?" He was approached by a local cannoli vendor who asked about selling his wares onsite at Arrowood. Son allowed the gentleman to set up a stand to sell his cannolis on Saturdays, with the facility earning 10% of the sales. After several successful Saturdays of cannoli sales, Son appreciated the community of nongolfers who represented an increased amount of foot traffic throughout the facility, ultimately increasing food and beverage sales, as they did after walking the paths of the front nine in April. "While they were up here, they'd be like 'why don't we have a drink or have something else to eat?'", Son highlighted. "That created foot traffic for our food and beverage business."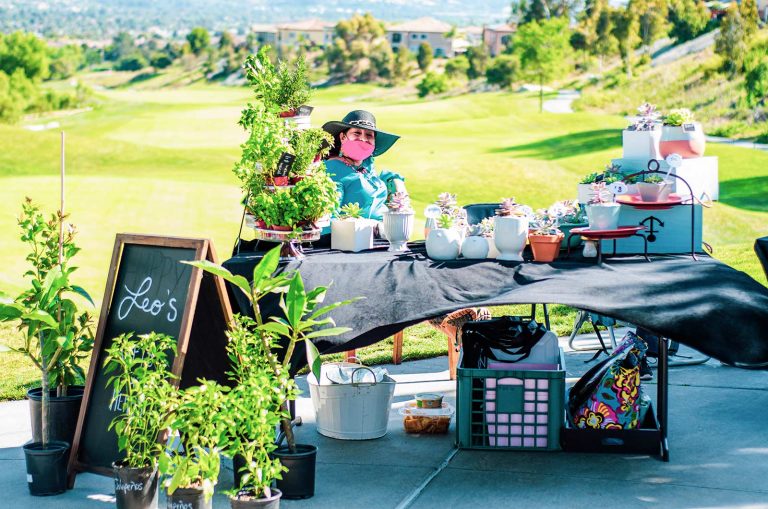 Son connected the dots and decided that the success recognized with one merchant might certainly be available with many vendors on site. He spoke with the facility's event director, Christen Kemp, and they decided to create an environment that supported several vendors. She reached out within the local community and secured fifteen vendors, selling such items as fruits and vegetables, beef jerky, baked goods, flowers, soaps, and homemade hummus, an eclectic array of choices for sure. After receiving the city's approval, Arrowood held a weekly Community Fair on Fridays from 3:00-7:00 that did not interfere with golf operations at all. "The next thing you know, we go from $3,000 in F & B business on a Friday to $7,000," Son stated, emphasizing that this increase in food and beverage revenues was in addition to the 10% taken in from each of the vendors. Son said that local residents had a great time, shopping, getting a bite to eat, and being with friends who they may not have seen during the weeks of quarantine. He said everything was done with the health and wellness of customers and staff in mind. Social distancing was enforced, masks were worn when social distancing was not possible, and cleaning and sanitizing efforts were more thorough than ever before.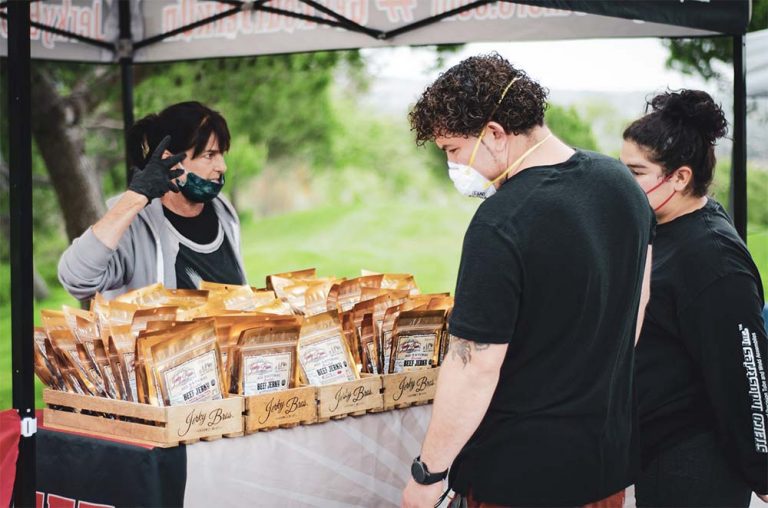 The club brought in some live music to coincide with the event, but quickly rethought those efforts when the county deemed that it was a source of gathering – Son plans on bringing that aspect back to Arrowood at a more appropriate time. He enjoyed discussing how they reinvented themselves during the COVID-19 pandemic and how it brought such joy to their neighbors in the community. "Vendors enjoyed it – customers enjoyed it." In fact, there is a waiting list of vendors interested in participating. Unfortunately, as I write this in mid-July, the venture has been temporarily suspended due to the recent spike in positive coronavirus cases in California. In the meantime, people are still frequenting his food and beverage operation on those Friday afternoons, many patrons who would not have been in the past. He has certainly created an inviting atmosphere for local residents to hang out with family and friends, maintaining required distancing, but enjoying the healthy outdoor air.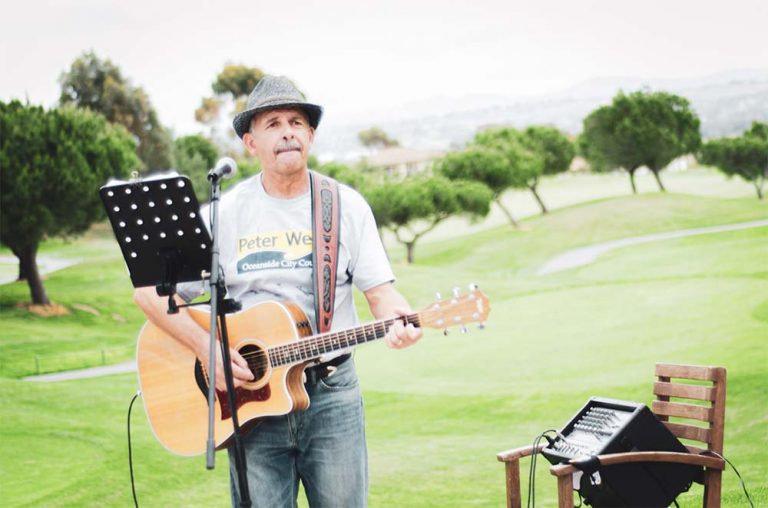 In addition to the Friday food and beverage success, Son spoke of the increase in F & B revenues during the April weeks when the front nine was open to walkers and joggers, highlighting a significant increase. "We see a lot of new people at the golf course, golfers and non-golfers on a daily basis," Son bragged. With results like these, it is evident that "reinventing" yourself, as Son put it, is not only possible during unusual times or times of crisis, but actually quite necessary to sustain a positive bottom line and grow as a business.
Son told me he got the walking path idea from a neighboring facility and was hoping to reopen the Community Fair on August 1.