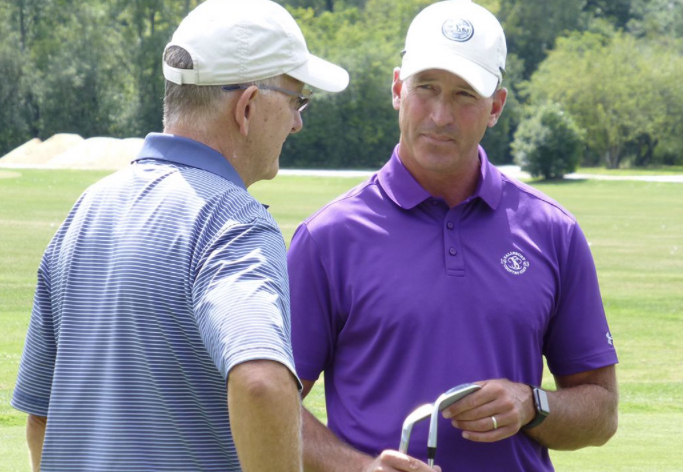 By Vinnie Manginelli, PGA
Adam Smith grew up in Richmond, Virginia and is a second-generation PGA Professional. His father, Bill Smith, was the PGA Director of Golf at The Country Club of Virginia (CCV). Today, Adam is the PGA Head Golf Instructor at The Country Club of Virginia, the same golf operation that his dad oversaw from 1972 to 1993.
Adam began playing golf at the age of six when his father introduced him to the game at CCV's James River Golf Course feeling it would be a great way for them to spend time together.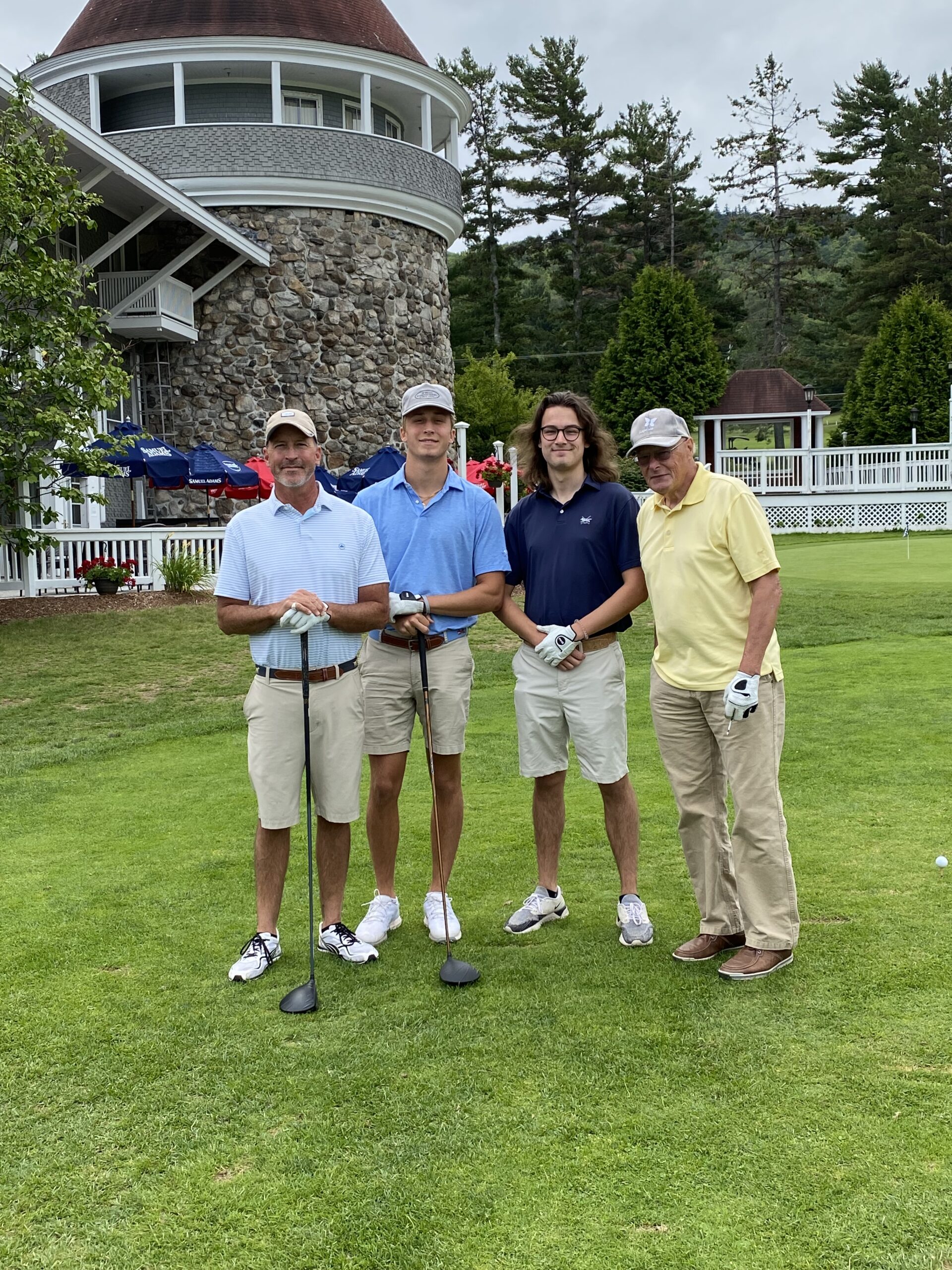 "The first golf shot I remember hitting was on the golf course with my dad," Adam explains. "He taught me how to play golf that day. My lessons afterward were on the driving range and on the putting green. I developed my swing at a young age and through my high school years. I sharpened my game and then played college golf."
Smith's first job in golf was at age 14, in outside services at The Country Club of Virginia. He played golf and ran winter track in high school and attended Radford University, where he received his Bachelor's Degree in English and played for the Highlander's golf team.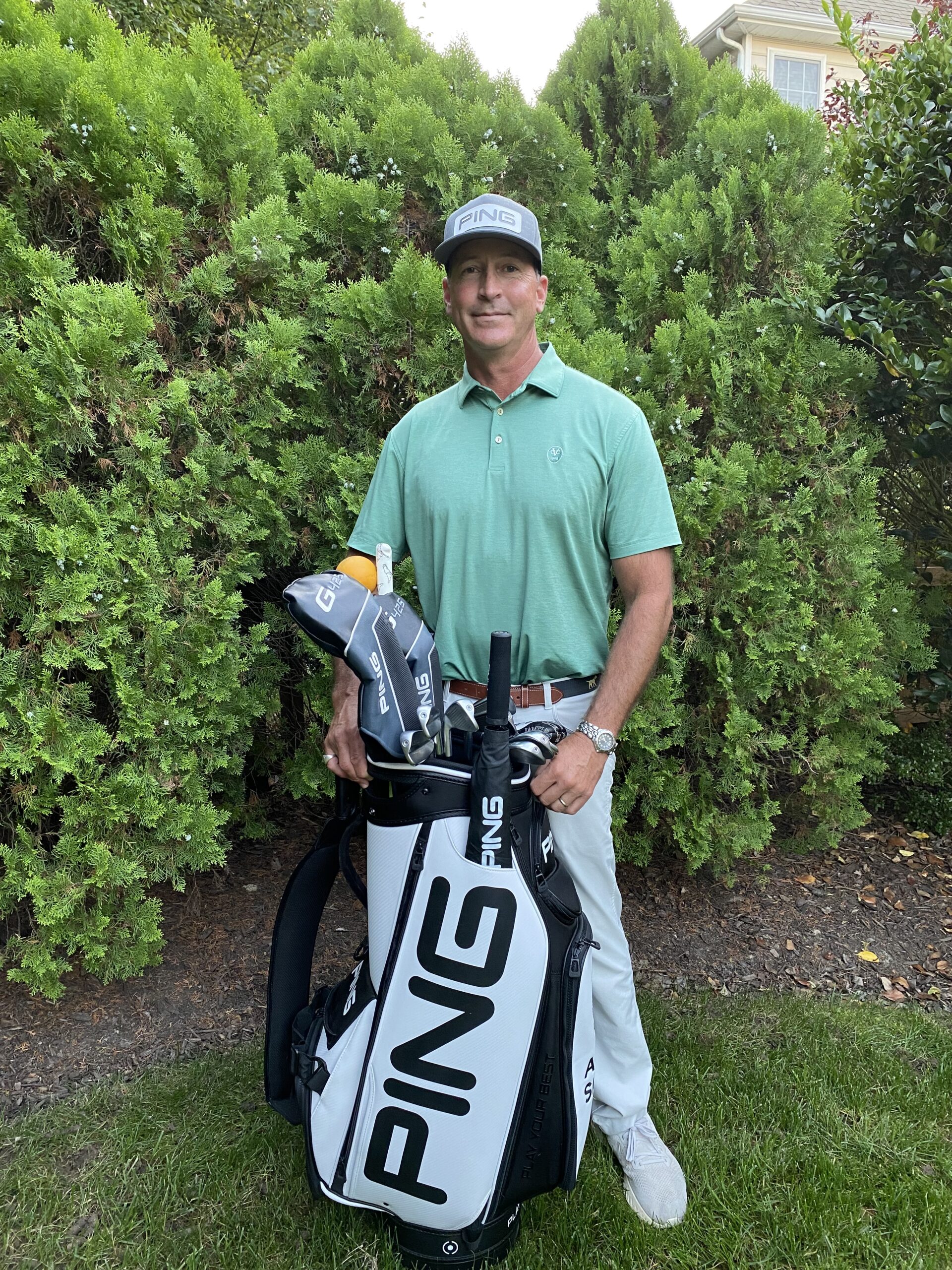 After graduating from Radford University in 1994, Adam headed home to Richmond to teach golf. He became a golf professional that year and started teaching at Bogeys Sports Park, a public driving range. A year later, he became an assistant professional and lead instructor at Richmond Country Club. In 1997 he went to The Dominion Club as an assistant professional and stepped into the role of junior golf leader for two years. With each move, Smith gained knowledge of teaching and coaching and began networking with other professionals along the way. It paid off in 1998 when he became the Director of Instruction at Salisbury Country Club in Midlothian, Virginia. He'd spend the next 20 years of his teaching career there and earned his PGA membership in 2004.
After marrying his college sweetheart Kristen in the summer of 1997, the couple started their family in 1999 and now have three children – Logan (23), Carter (21) and Ellie (19).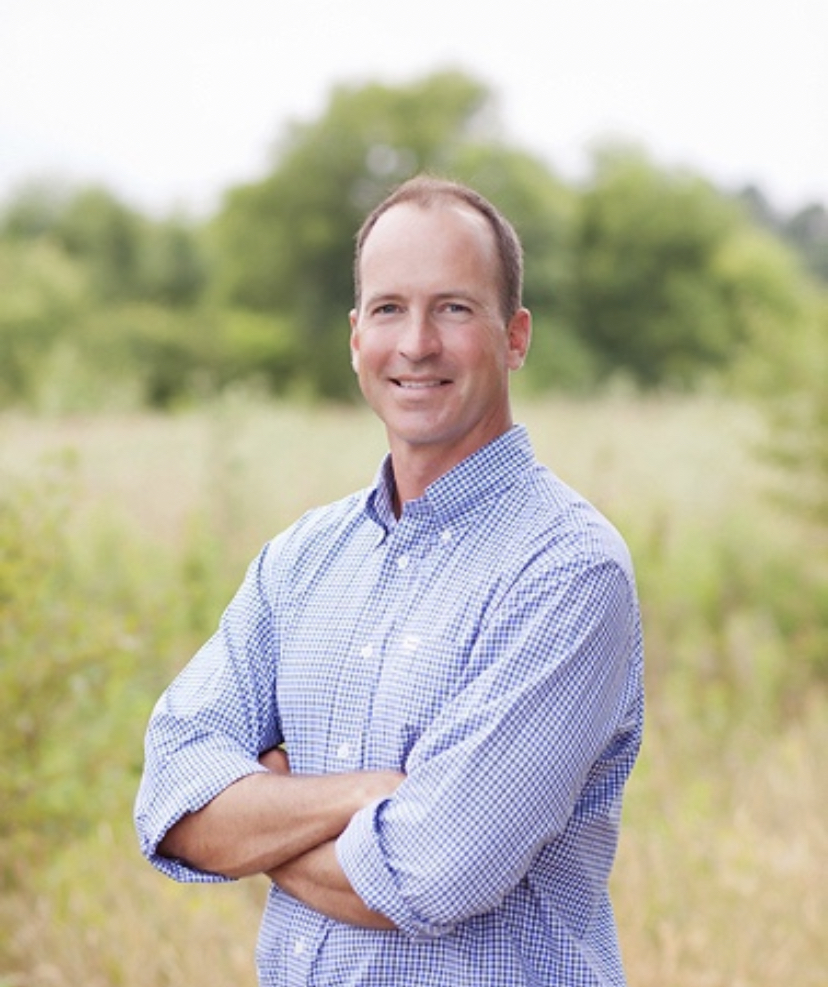 After leaving Salisbury Country Club, Adam worked at Kinloch Golf Club in 2018 and 2019, before returning to the place where it all started, The Country Club of Virginia, as the PGA Head Golf Instructor – a full circle for him.
Adam's entire career has been in Richmond, Virginia. He has traveled to PGA conferences across the country and has forged friendships with many industry professionals. His commitment to learning more about the golf business, seeing how others teach golf, playing beautiful golf courses and fully understanding the golf business has been his passion.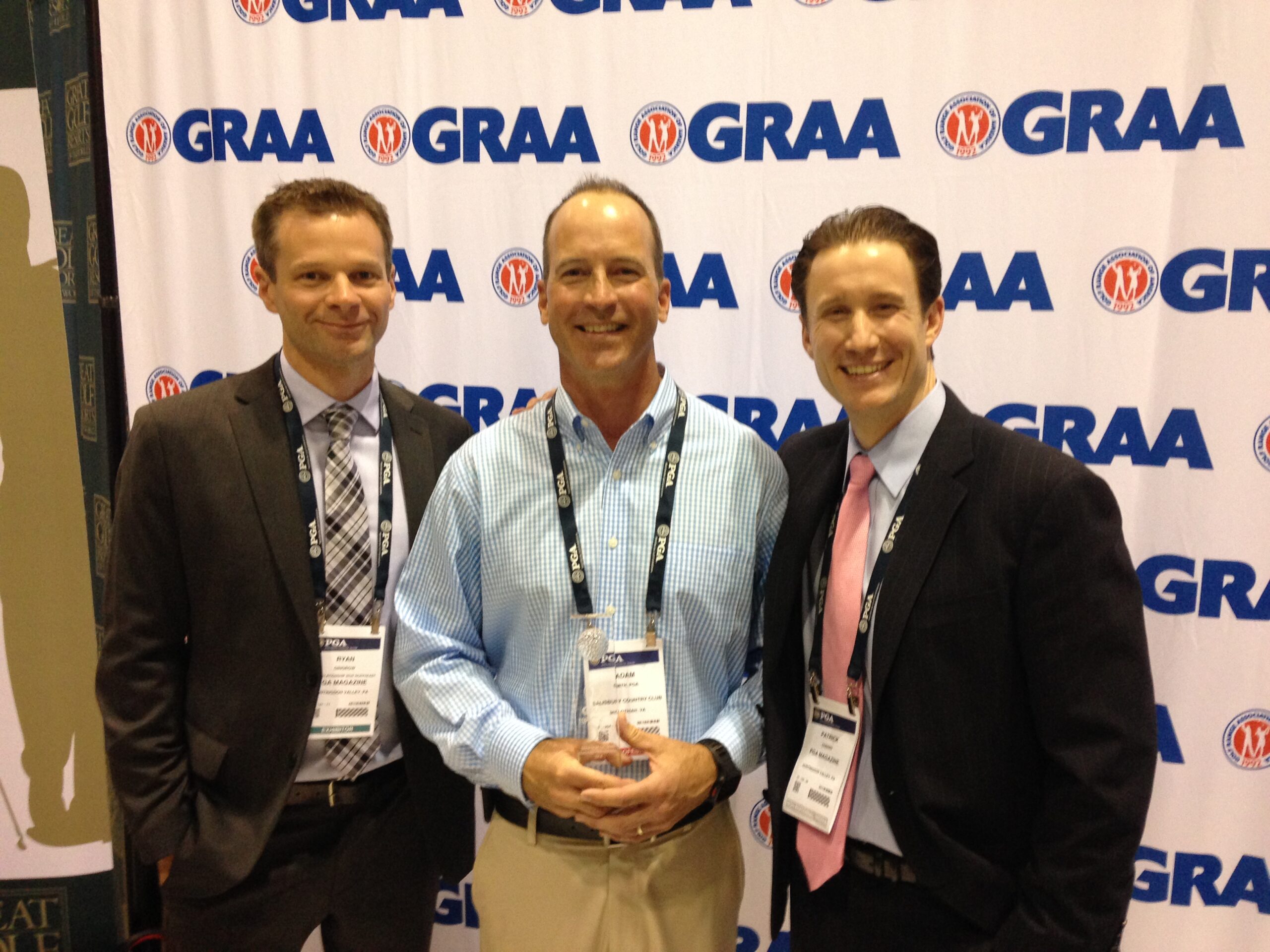 He understands the value of being a PGA Professional and is a dedicated member, having served on the Middle Atlantic PGA Section Education Committee and as Chairman of the Section's Coaching and Teaching Committee, where he hosted the Middle Atlantic PGA Teaching Summit. He's also hosted MAPGA Section Town Hall Meetings, as well as PING Regional Club Fitting Education seminars and PGA Professionals' National Clubfitting Conferences to help educate fellow PGA Professionals.
Smith has put that English degree to good use by authoring golf instruction articles for Virginia Golf Report Magazine and Best Practice Articles for PGA Magazine. He's also been highlighted in PGA Magazine's Pro to Pro and Coaching Coaches features. All of these articles are geared towards sharing ideas and assisting fellow professionals in their golf instruction programs.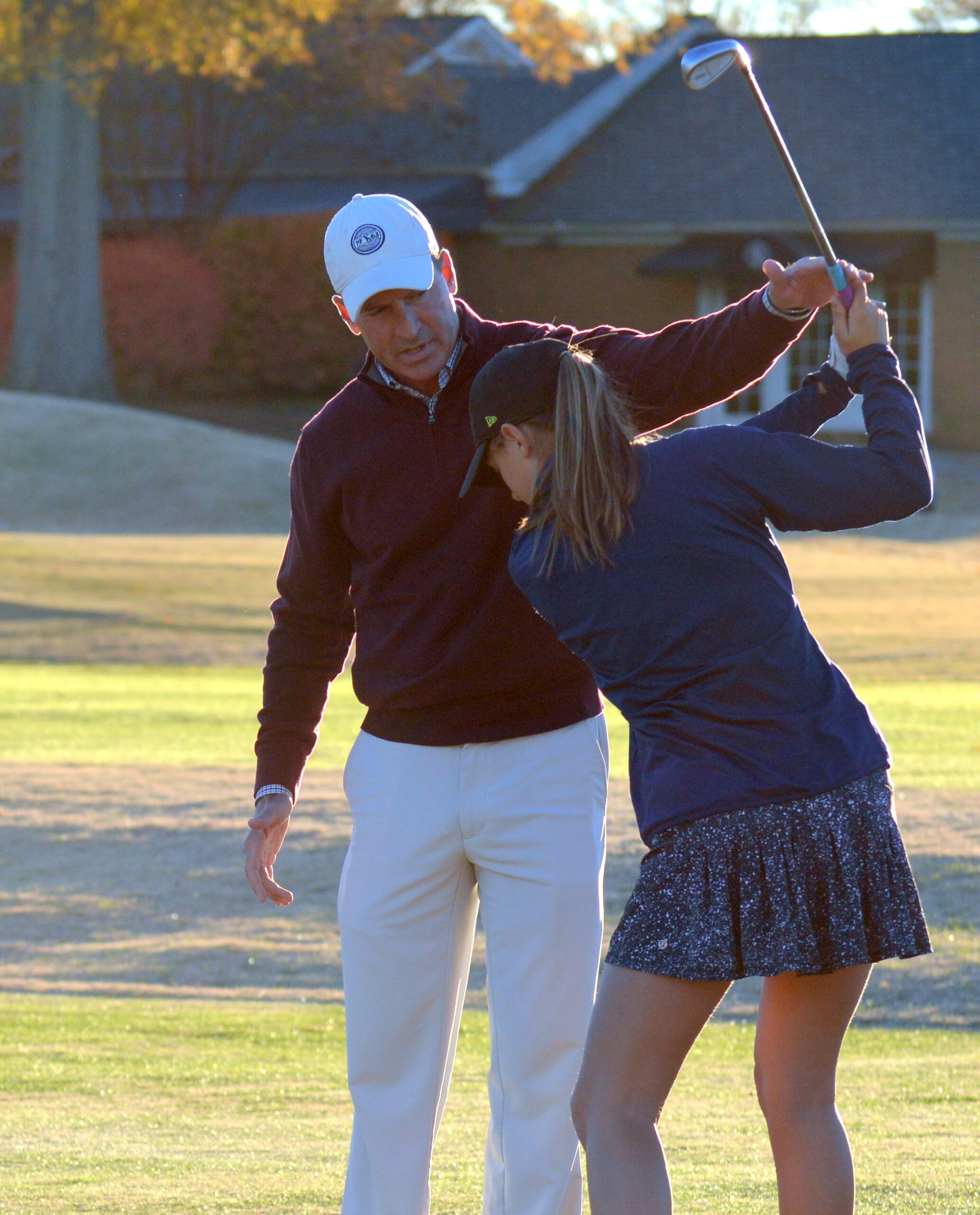 Adam takes pride in mentoring young assistant professionals and PGM University students and is a member of the PGA Ambassador Program, where he shares his golf industry knowledge with fellow professionals and golf business executives from all over the world. Today, Smith is often asked to consult with fellow professionals on golf industry problem-solving and how to improve their teaching businesses. He was recognized in 2016 with the MAPGA's Professional Development Award for promoting education and advancement among his fellow PGA Professionals and in 2008 as the Section's Teacher of the Year.
The Country Club of Virginia has a world-class Golf Performance Center that opened in the spring of 2021. Adam teaches over 1,500 lessons annually, using technologies such as TrackMan, SAM PuttLab, Swing Catalyst and Foresight GC Quad.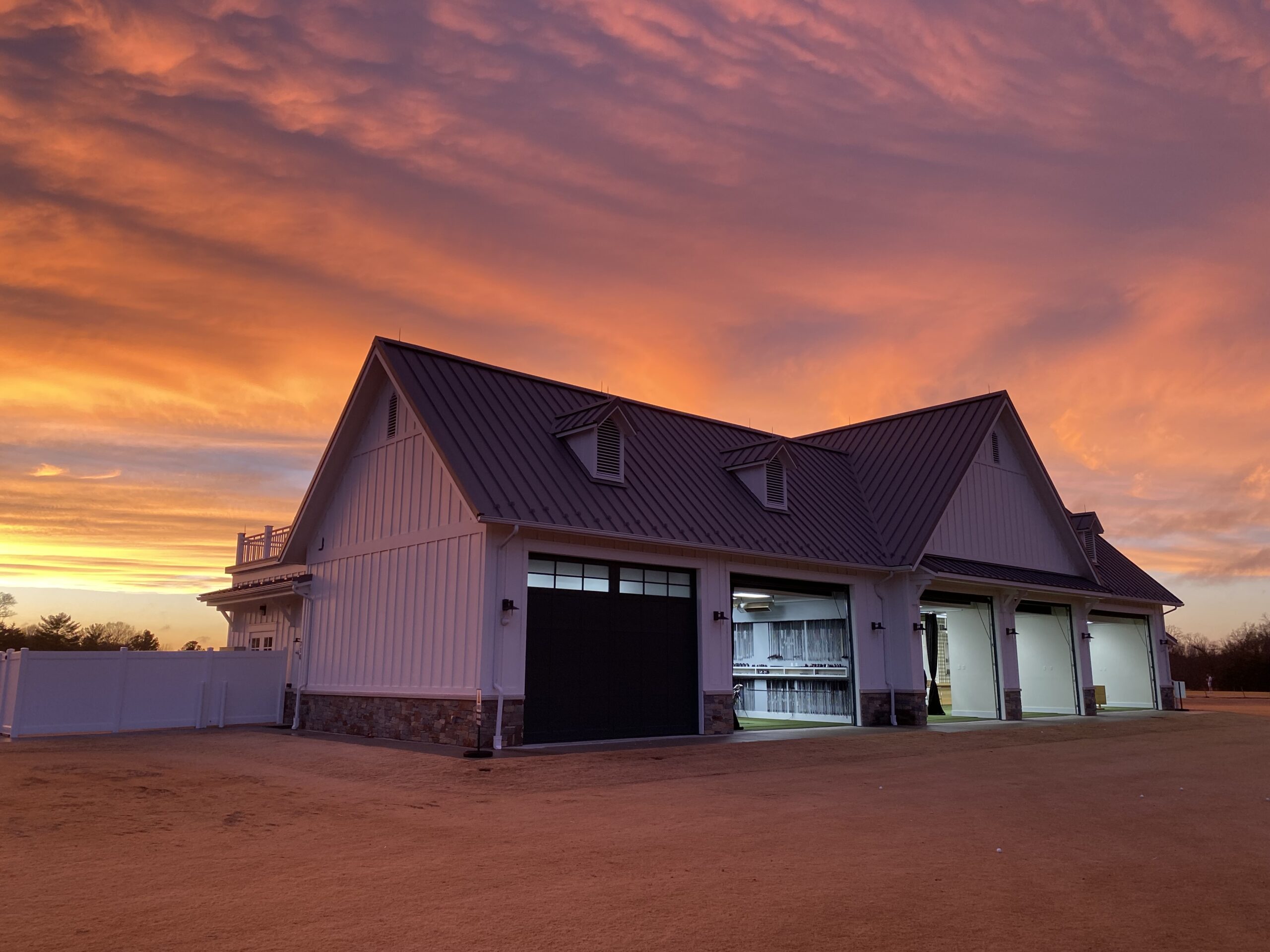 "We offer various ladies' clinics, beginner clinics, high-performance clinics and implement Operation 36 for juniors," Smith says. "Our private golf instruction, group clinics and youth programming keep us busy. We have a great team of award-winning professionals at the club and a wonderful group of college-aged interns who pitch in to help run our busy golf instruction program." Smith teaches six days a week for 8-12 hours a day, and with the new performance center, golf instruction is year-round.
Adam has a simple approach to fixing golf swings, doing it "one step at a time." He's developed a reputation for teaching the total game – how to play, how to think on the course and how to physically condition. His students learn simple swing methods and how to use them effectively during play. He advises his students on the best practices for physical training and suggests books for advancing the process of thinking confidently on the course.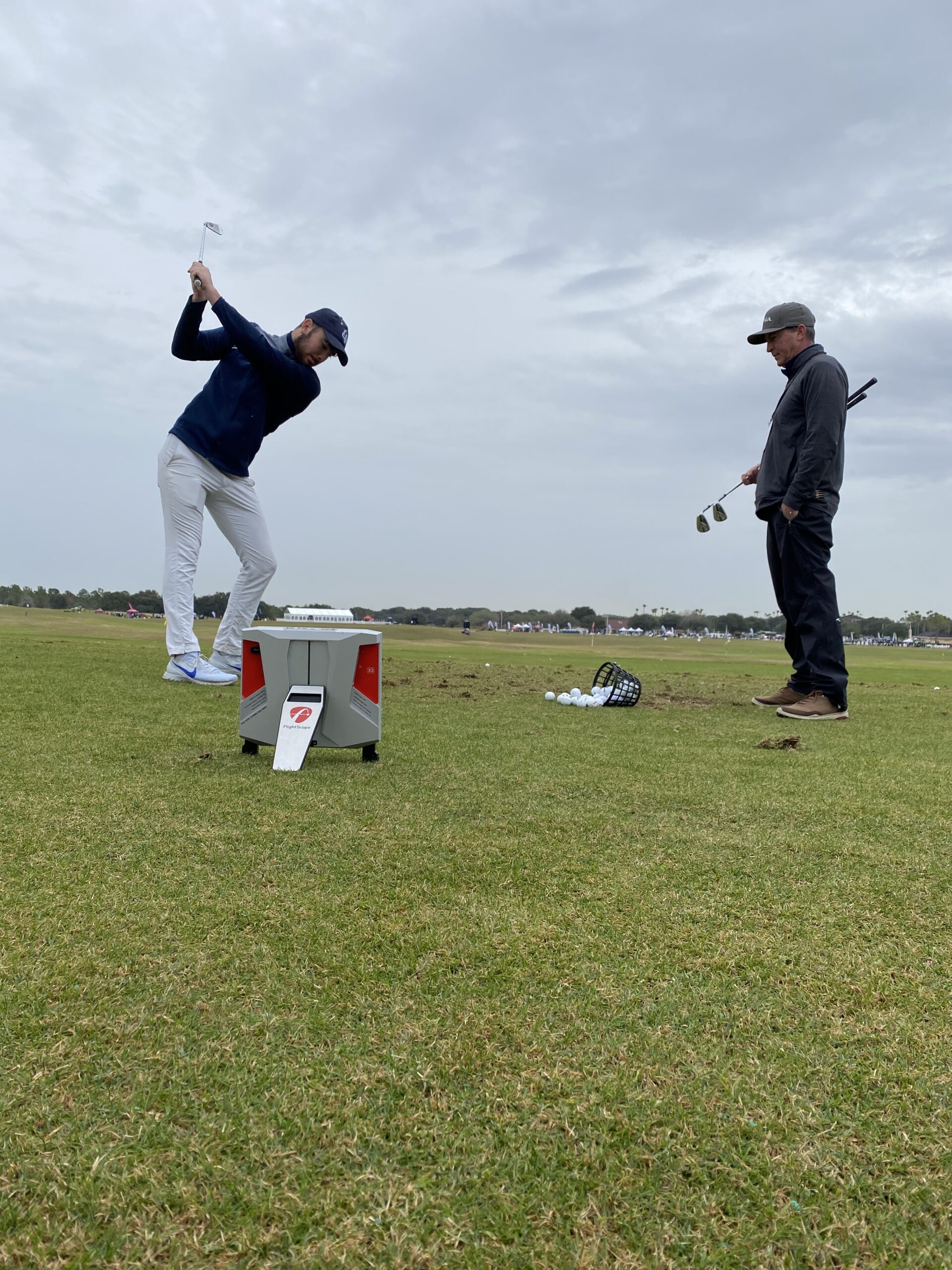 Smith is a huge proponent of golf fitness and encourages health and wellness. He has learned techniques from Dr. Greg Rose, Dave Phillips, PGA, Dr. David Berry and Dr. Dorsey Williams. He's also published his own fitness manual called Golf Fitness: from the Ground Up.
Adam's personal golf philosophy is to "keep it simple and make it fun." When it comes to teaching golf, he believes in learning what the student needs. He tries to solve problems by using simple techniques, by doing one thing at a time and by making sure the student comprehends the message. He has a bag full of training aids nearby for every lesson. He offers golf instruction packages to his students and insists on follow-up lessons to further the learning process.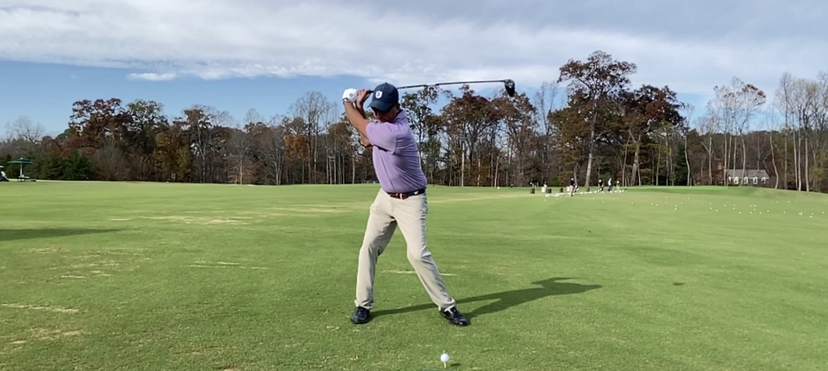 "Back when I learned to play golf, it was all about grip, stance and posture. The swing was very simple, and nothing was measured. Then, when I graduated from college, swing speed was being measured with radar capture of the actual swing. Then came TrackMan and ball data and more sophisticated video equipment. Today, teaching without technology is okay in my opinion, but having access to technology certainly enhances the learning process. The traditional teaching methods are special and must be coveted, for sure. Instituting your ideology on the lesson tee from years of research is how you provide your personal touch within a lesson. But using technology and explaining the use of it really helps to enlighten the student. And technology makes you more of an instruction expert," Adam concludes.
Being an expert in anything doesn't come easily. Adam Smith has worked at it since that first swing with his dad when he was just six years old. The awards, accolades and articles are great, but Smith takes the greatest pride in the impact he's had on the game of golf over the past 30 years. In a time when we like to put a label on things, PGA Professional Adam Smith really is an "elite" Growth of the Game Teaching Professional and continues to be a mentor to many.