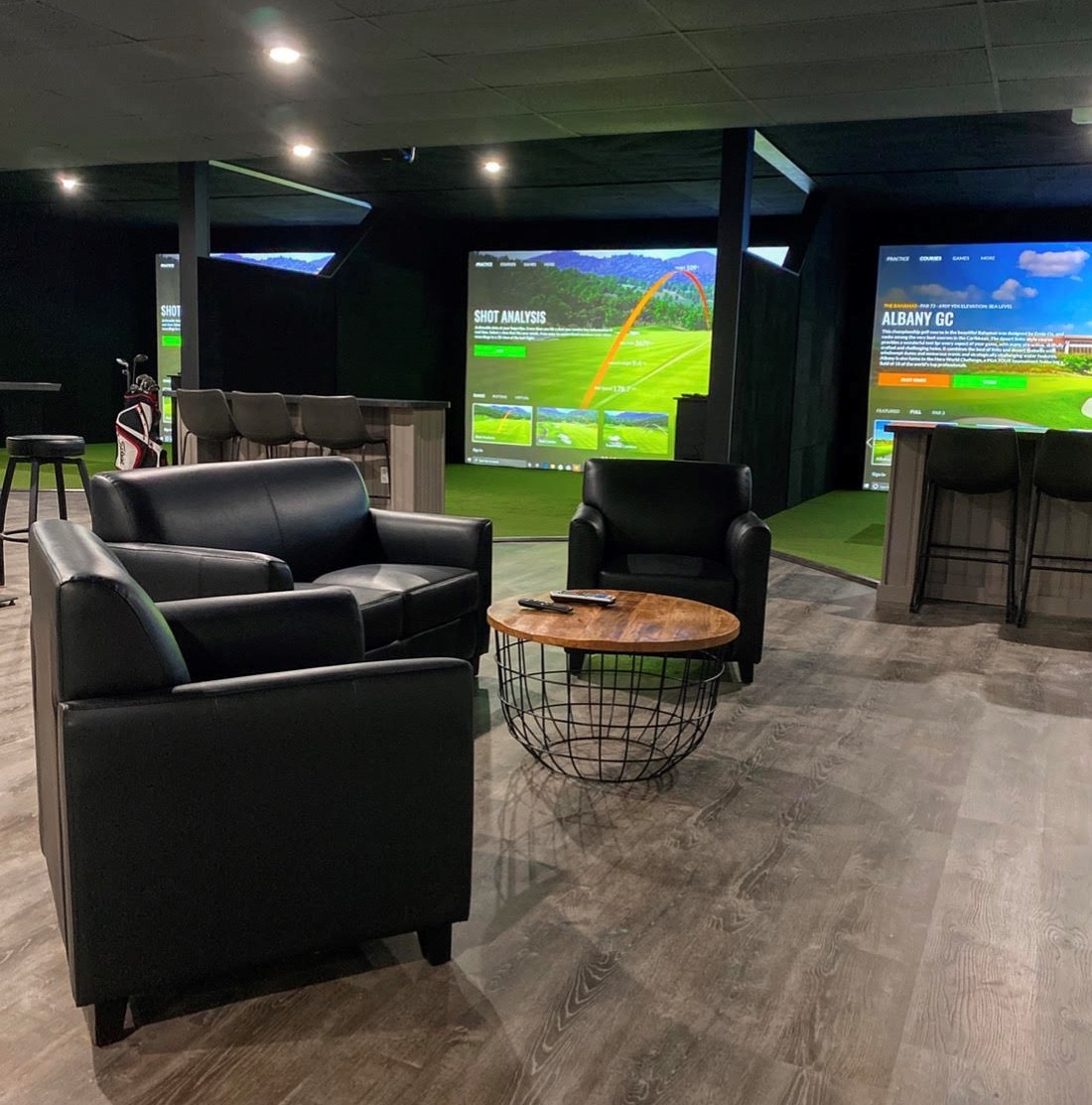 By Vinnie Manginelli, PGA
While Callaway Golf and Topgolf are combining efforts to grow the game, and their bottom lines, smaller golf entertainment venues are opening across the country as well, welcoming existing players, new golfers, non-golfers and anyone seeking fun with friends and family. With much of the recent golf boom attributable to technology, facilities like 4Ever Golf Simulator & Bar, in Dudley, Massachusetts are etching out their portion of this new segment of golfer.
Father and son duo, Ron and Jeff Lukasevicz worked together to remodel a former fitness center, and enjoyed their grand opening on January 12th, just weeks before COVID shut everything down and made gathering indoors no longer possible. The business closed in mid-March and per state regulations, was permitted to reopen in August. Ron and Jeff aired on the side of caution and decided to delay reopening until early November. "We wanted to see how the cases were going, and didn't open in the summer because people were playing golf outside anyway," Ron stated. They reopened on November 2nd.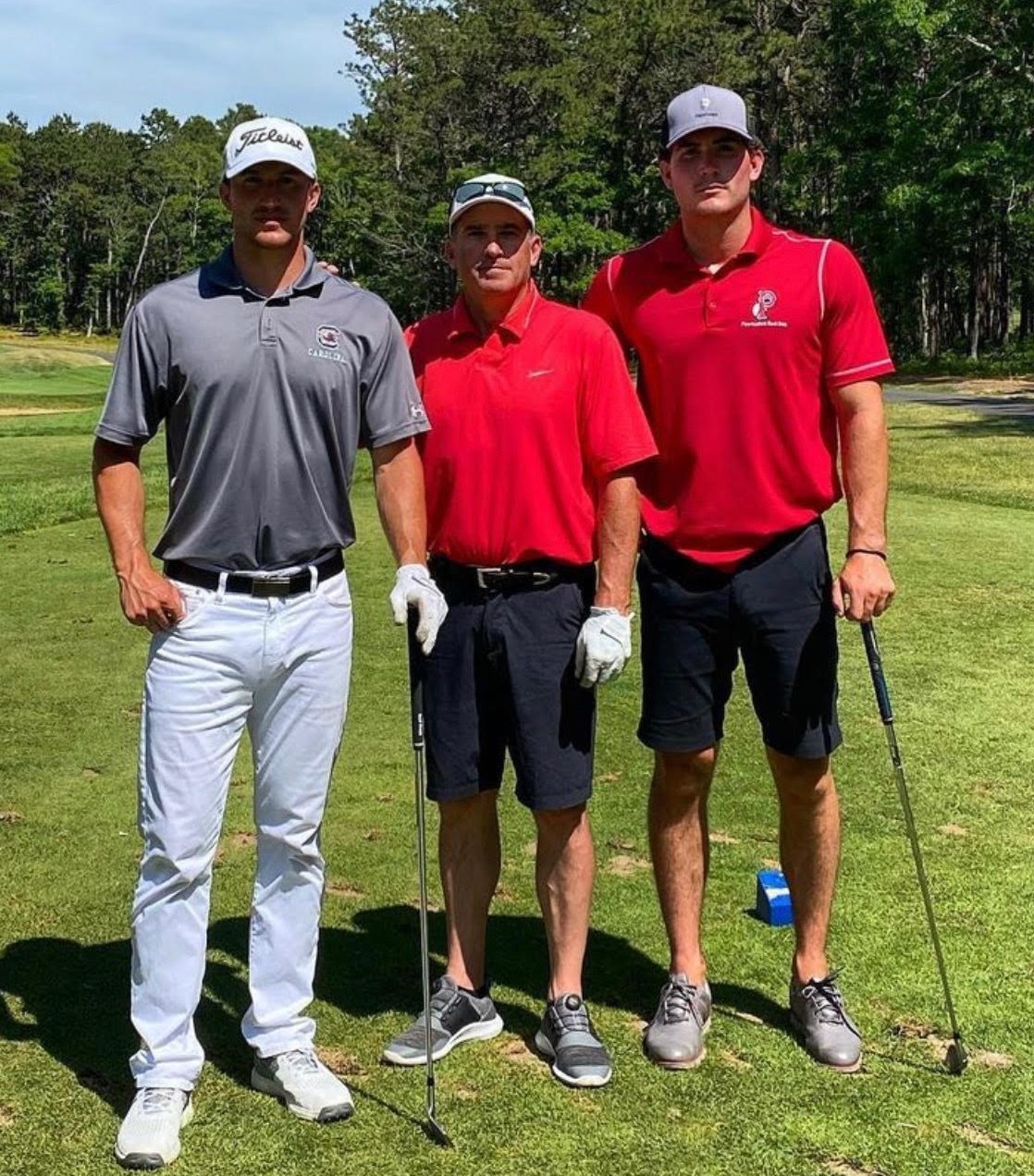 Ron has been playing golf for almost 30 years and can boast like few others when he recalls birdieing the 16th, 17th and 18th holes at Pebble Beach in celebration of his 50th birthday. "It was pretty exciting – I was with my buddies for my 50th birthday. We hired some caddies, stayed at Pebble for a few days and I birdied 16, 17 and 18 coming down the stretch."
Jeff, a lacrosse player in high school and 2018 graduate of the University of South Carolina, played a little when he was a child, and has continued to enjoy the game recreationally. Tech-savvy and knowledgeable, Jeff built the business' website and installed the TrackMan technology that is built into each of the facility's four simulator bays. "We looked at a lot of different simulators before we decided on one," Ron says. "We feel TrackMan has the best graphics and best technology on the market by far."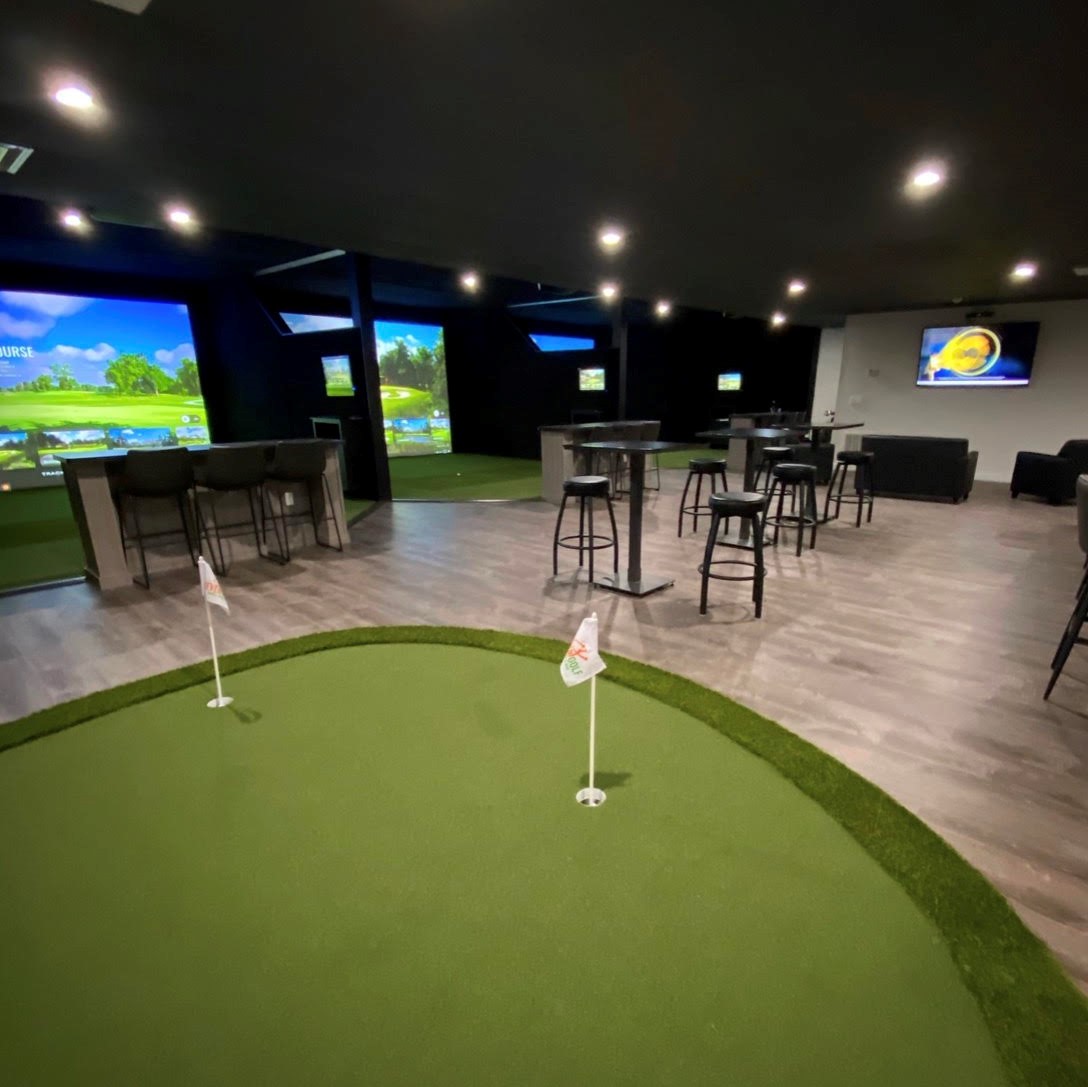 One of the simulators is in a private room, there to host private events like birthday and bachelor parties. The facility as a whole is also set up to welcome corporate events and meetings of up to 50 people. COVID regulations are posing a challenge in this area, but the father-son team hopes 2021 sees an end to the gripping pandemic, providing them the opportunity to fully offer the plethora of amenities available at their golf simulator studio and bar.
On that note, there is a full bar, hot dogs and snacks available on site, with neighboring food establishments available for delivery or pick up to enhance the social vibe created by Ron and Jeff. With high-top tables, bar seating and leather sofas, comfort and relaxation are as much a part of 4Ever Golf as playing any one of the 75+ courses that are available on their TrackMan system.
The spacious facility has a putting green that patrons enjoy between shots on the simulators or drinks at the bar, and men's and women's leagues slated to kick off after the holidays.

Raceway Golf Club (Thompson, CT) PGA Head Professional, Mike Jezierski brings his teaching expertise to 4Ever Golf, offering private lessons to new golfers seeking an introduction to the game and seasoned players trying to break 80 for the first time.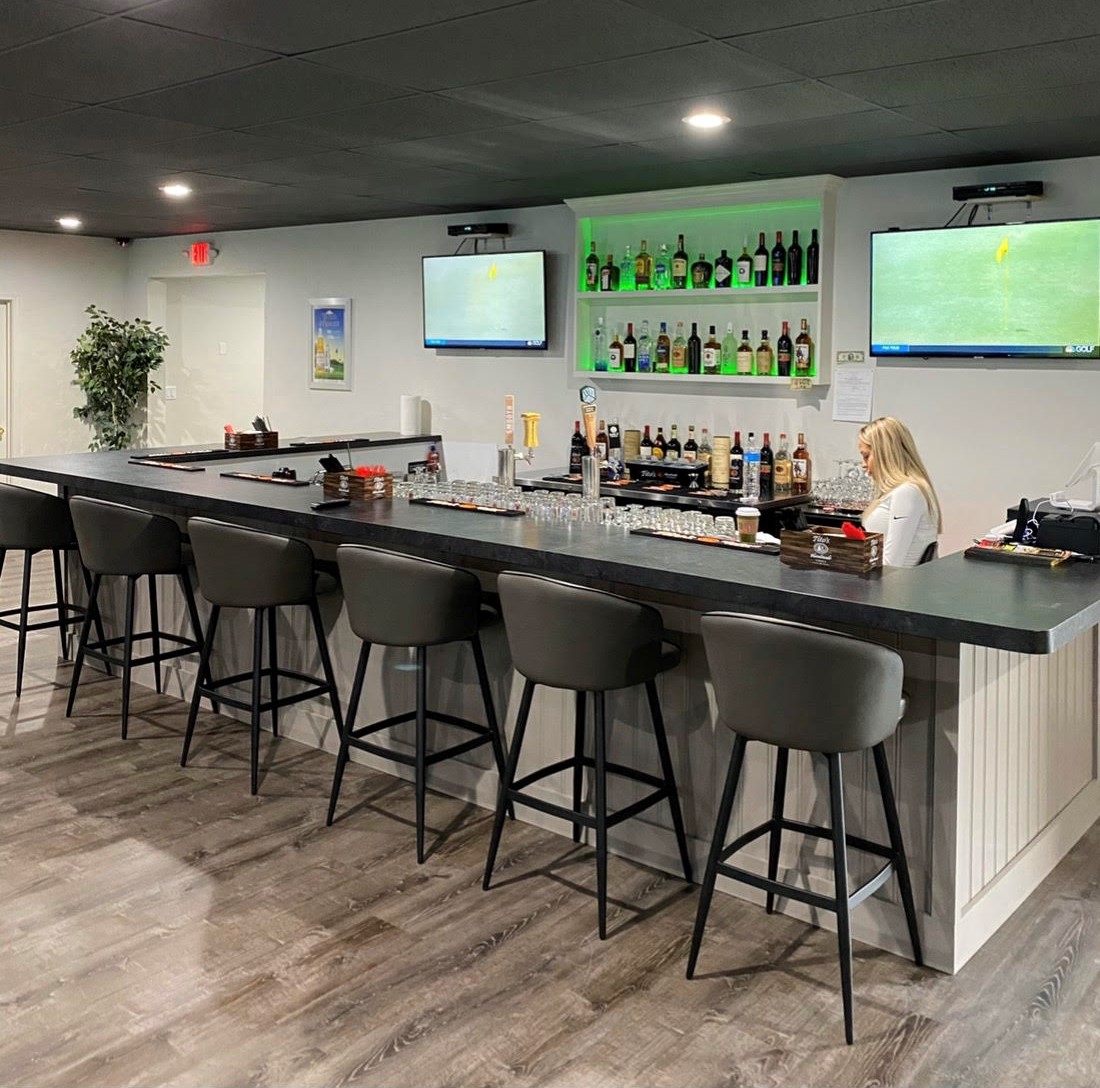 Jeff says they have a diverse clientele, comprised of avid golfers and others just starting to learn to play. He added that customers compliment them on the great atmosphere the father-son entrepreneurs have created.

When asked about working together, Ron said proudly, "Jeff graduated college and worked in a corporate setting for a while. So, when he was looking for a different job, I suggested this to him, and he liked the idea. We kind of worked together and did the build-out ourselves. Everyone who comes in here for the first time leaves by saying that this is the best they've been at and they're very satisfied with their experience." What a great testament to a family-owned and operated business built around the game of golf.
For more information about 4Ever Golf, log on to their website at https://www.my4evergolf.com.