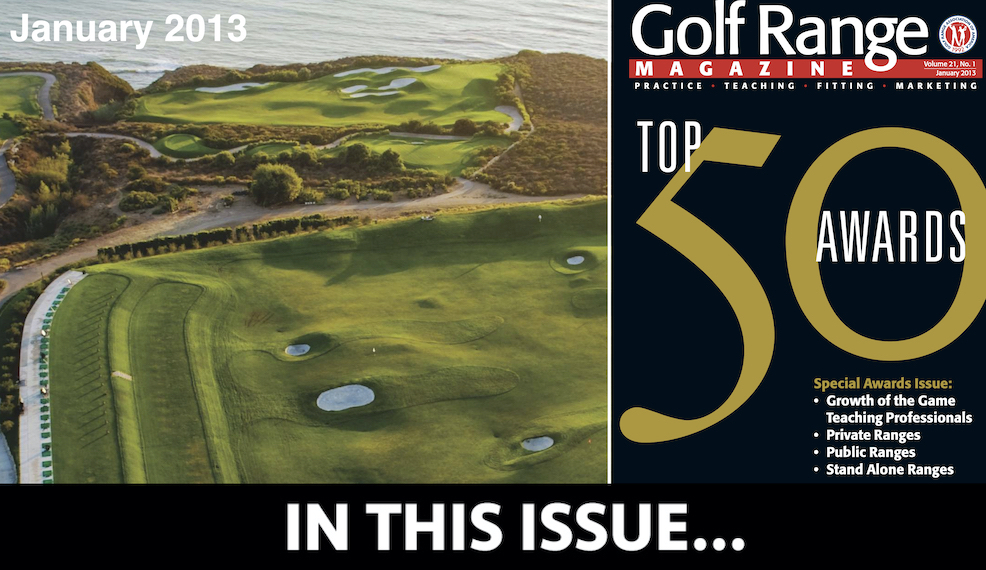 Answering the Call: Top 50 Growth of the Game Teaching Professionals – Teaching professionals who help their students improve their golf game, while also improving the game of golf. Presenting our 50 leading Growth of the Game Professionals. See all winners here.
Open to the Public: The Top 50 – This important segment of the industry welcomes and develops golfers of all levels. We recognize those who did the best in 2012. See all winners here.
Member – Only Ranges: The Top 50 – We salute out Top 50 private clubs in America and the dedicated professionals who serve the memberships. See all winners here.
Stand Alone Ranges: The Top 50 – When there are no championship courses or luxury amenities to attract customers, a practice complex has to work smart and hard to please its visitors. These 50 stand alone ranges did so great with success. See all winners here.
Discover more Golf Range Magazine content and industry news here.