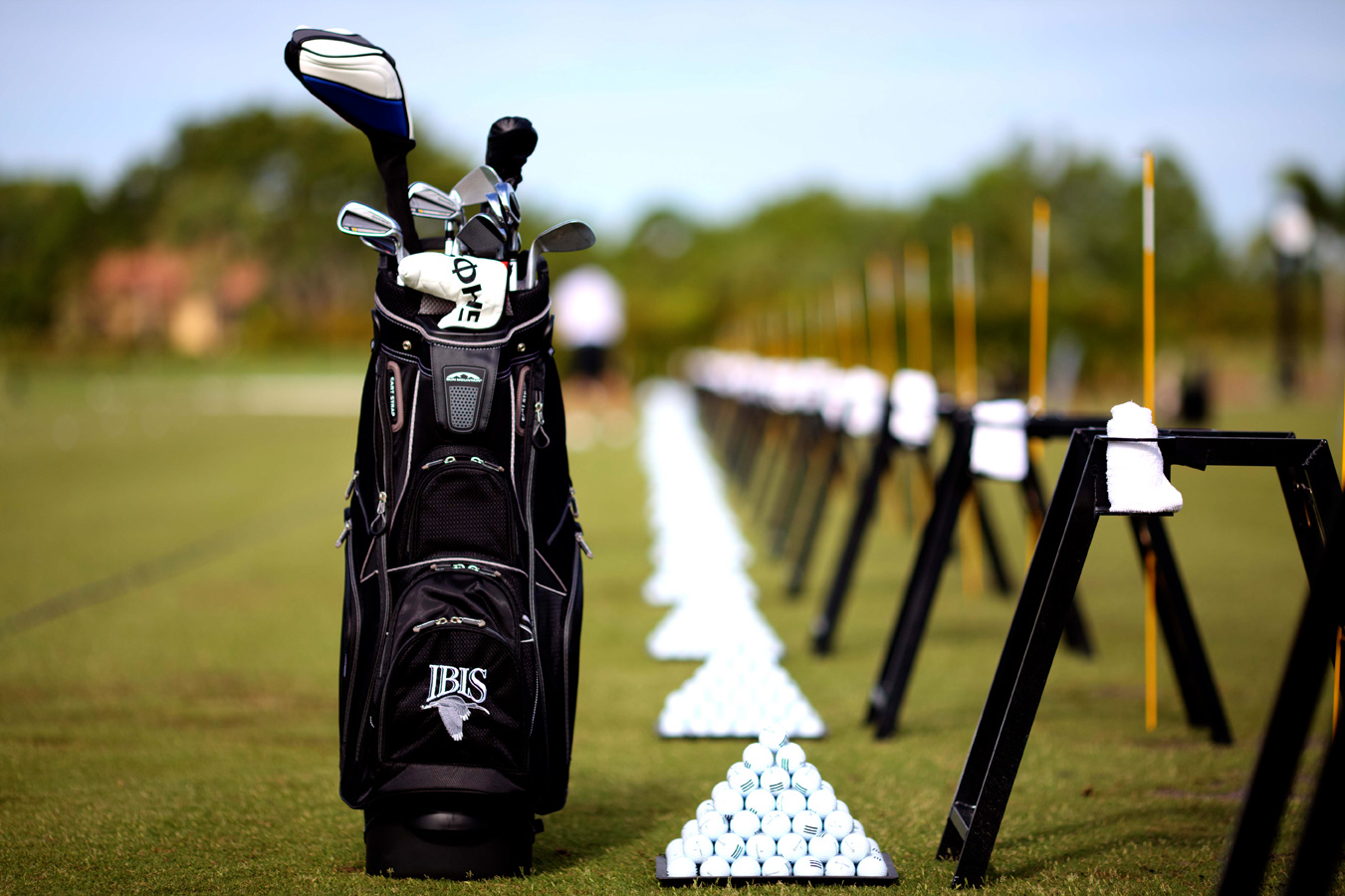 By Vinnie Manginelli, PGA
The Club at Ibis is an award-winning private facility in West Palm Beach, Florida. They've recently completed a $3 million practice facility renovation that has caught the eyes of our team at Golf Range Magazine.
Ibis' 20-acre double-sided driving range supports more than 80 golfers and offers two short game areas, as well. Built right on the practice facility are two teaching and fitting buildings where the PGA Professional staff conducts lessons, custom club fittings and subsequent golf club sales.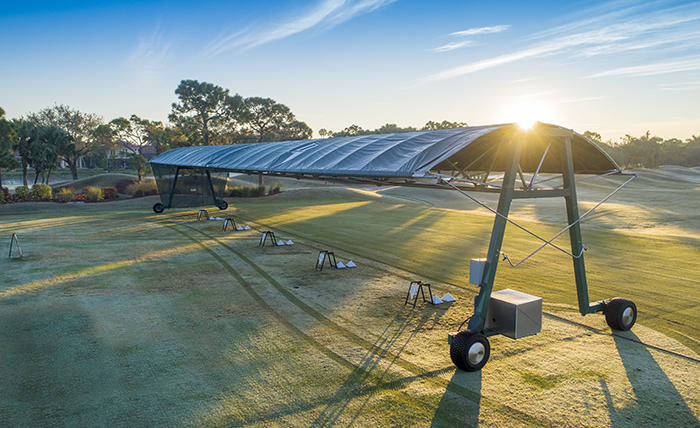 The range's hitting area has real grass and synthetic turf, the latter utilized in case of inclement weather or scheduled maintenance. Golfers have five target greens on the body of the range to which they can dial in their distances and work on their accuracy, really the two components of a quality golf shot. Synthetic turf was also utilized for the target greens and adjacent bunkers to make maintenance easier and for its aesthetic benefits. In addition, the range is shaped with defined fairways in the form of an "X" to enable golfers to practice fades and draws from any position out there.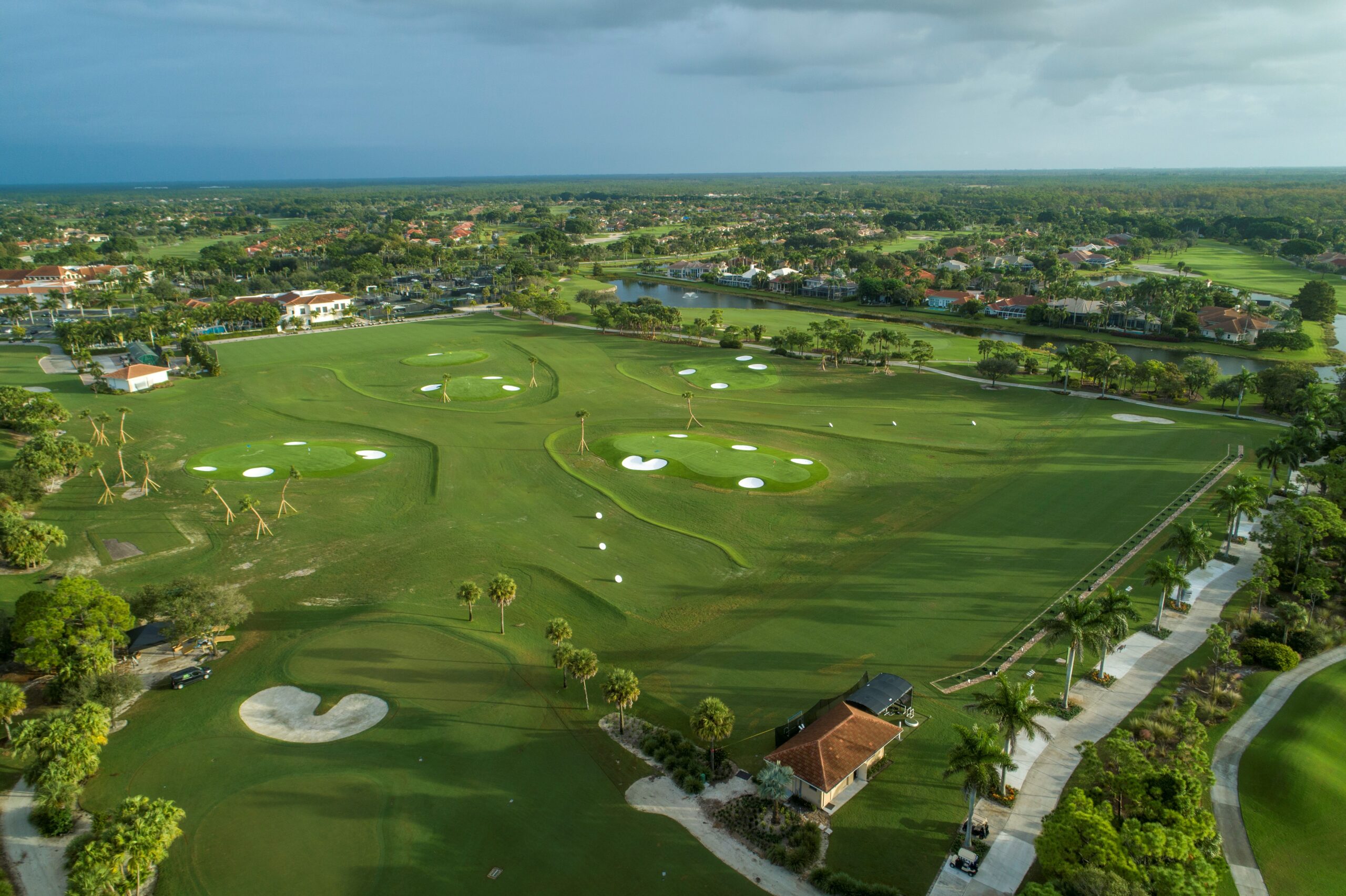 The Club at Ibis is also the first golf course in the state of Florida to implement robotic mowers and ball pickers to maintain their practice facility in an effort to create an environmentally friendly green space that the Ibis membership can be proud of.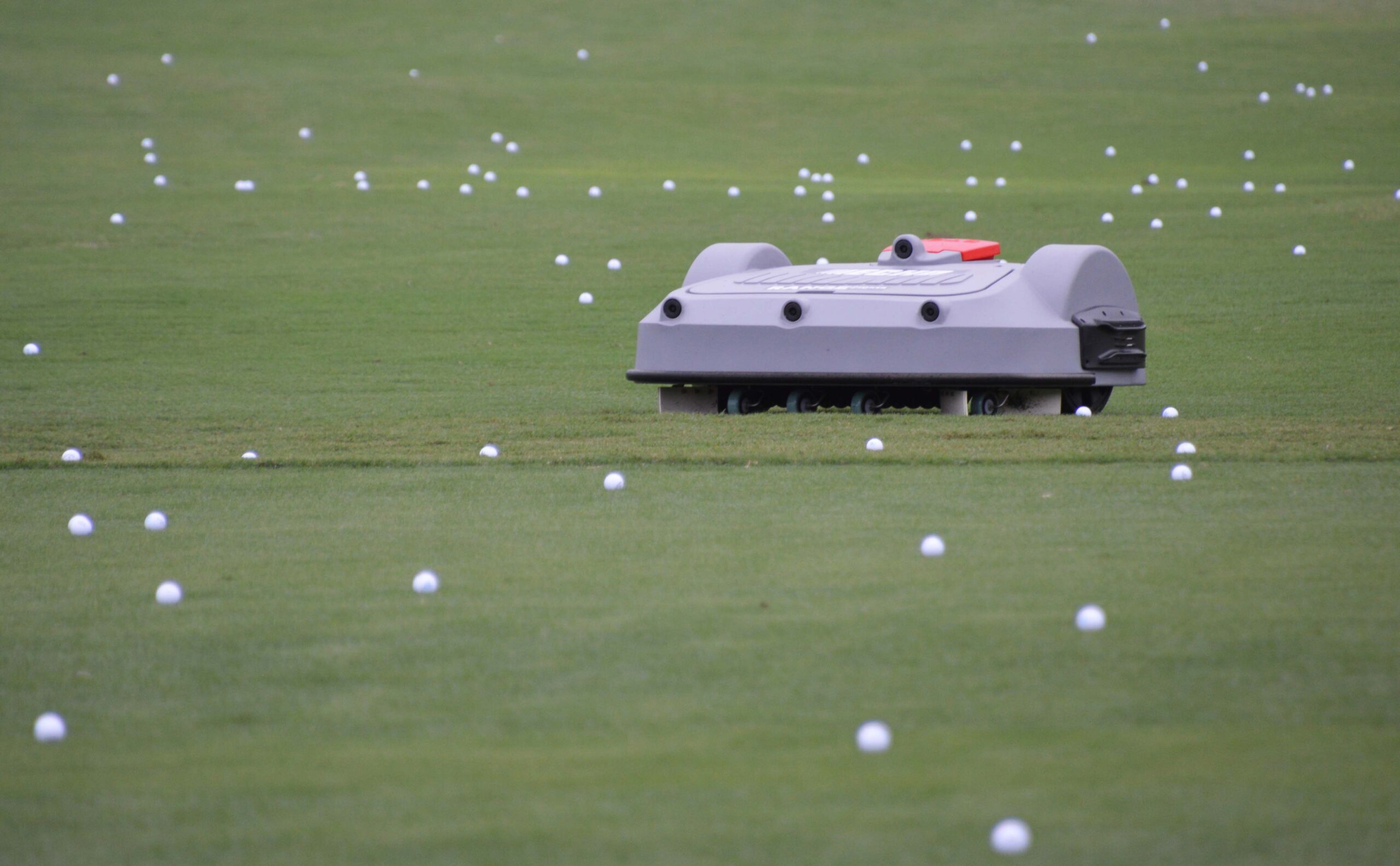 "We based the robotic picker capacity on our old usage of about 50,000 balls hit on our busiest days," says Ben Bauer, PGA Director of Golf. "This past winter season, we experienced 70,000-80,000 balls hit on a daily basis, and due to this, we have increased the number of pickers from four to five to keep up with the demand."
The equipment and fitting center is located on the north tee and has two hitting bays – one geared towards demo clubs, golf club sales and club repair, and the other is equipped with TrackMan and SAM PuttLab technology for custom club fittings. The facility uses Mitchell machines for club alterations. Maximizing the amenity and service to members, Ibis employs a full-time master fitter who provides complimentary fittings for them and their guests.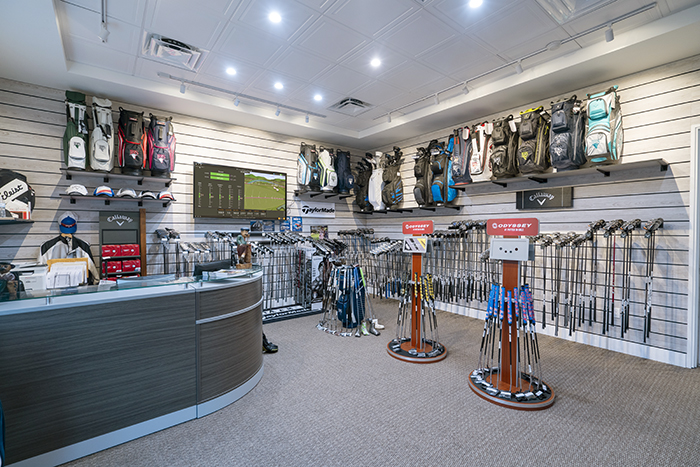 As mentioned, this renovation emphasizes the importance of the short game. There is a 10,000 sq. ft. putting green, two practice chipping and pitching greens and two practice bunkers, and that's just on the north side of the range.
The south side has a 7,500 sq. ft. putting green, two chipping and pitching greens, one greenside bunker and another sand trap designed for fairway bunker shots. The short game areas have Ibis-logoed targets from Sonix Golf that help members hone those wedge skills and maintain their pride in the Club at Ibis logo.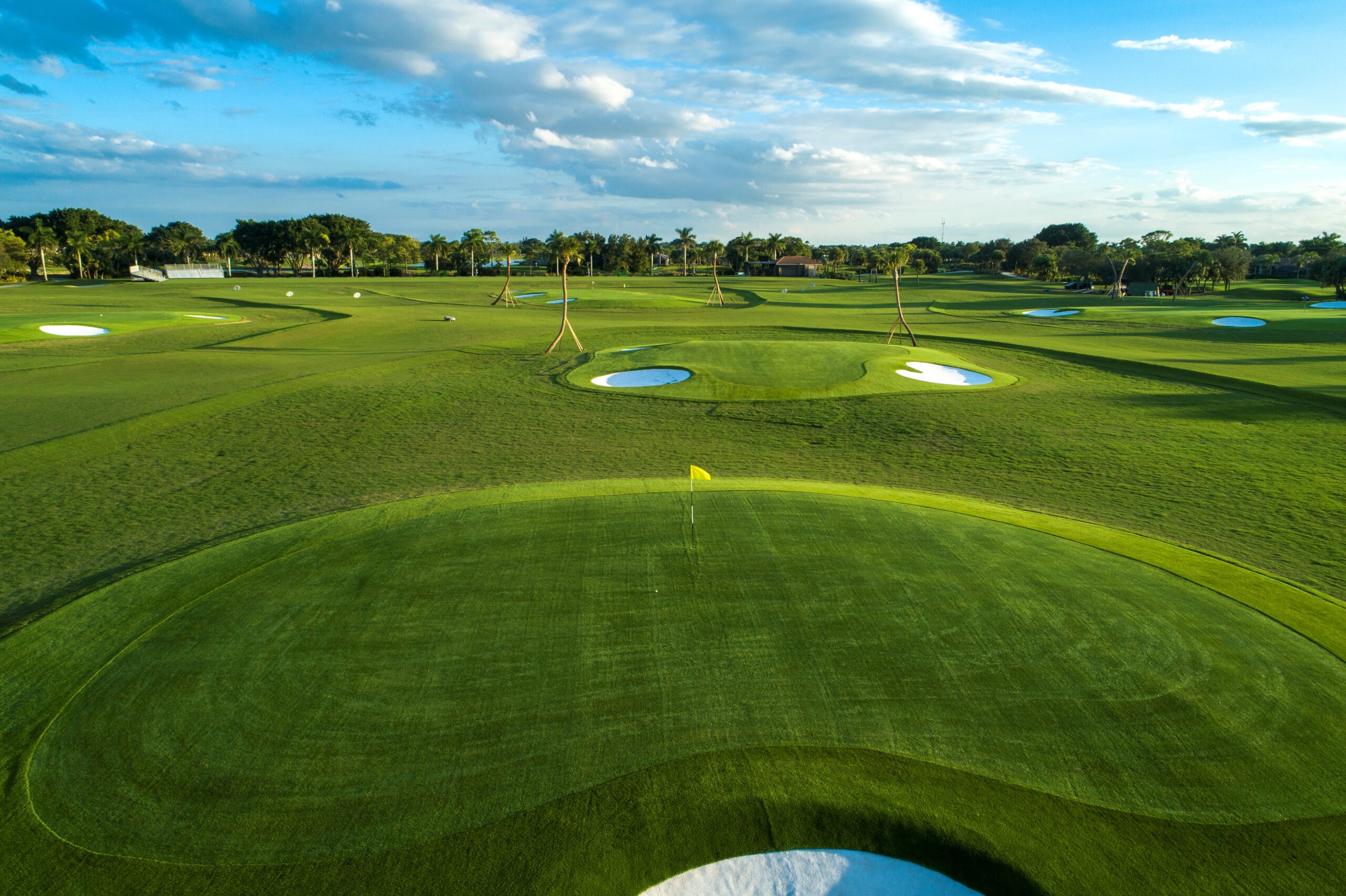 In addition to Ibis-logoed bag stands and apple crates, each hitting station is equipped with FLAGD technology devices for the most accurate yardage reading to every target on the range. The club's brain trust has even gone as far as keeping a stretch machine on the range to help members avoid injury and ensure they are physically prepared for what's in store on the range and on the golf course.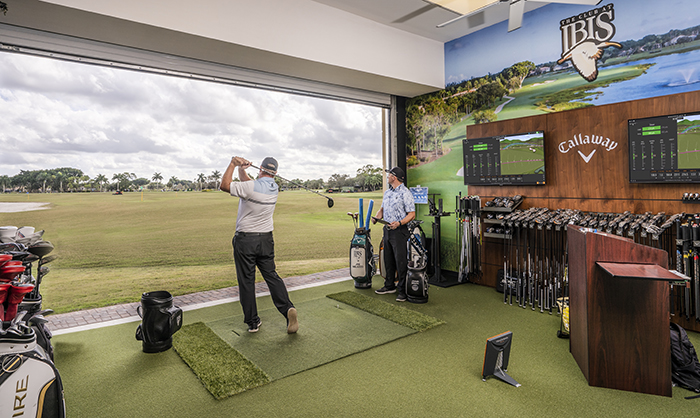 With 2008 PGA of America Teacher of the Year Martin Hall as their Director of Instruction, player development is a huge component of The Club at Ibis culture. The Ibis Golf Academy is equipped with two indoor bays – one with V1 Sports Academy, TrackMan, Foresight Sports GCQuad, SAM PuttLab, balance plates and most recently, 3-D technology.
The second academy bay is equipped with Toptracer Range monitors that offer even more options than the Toptracer Range Mobile that is used and loved on the rest of the practice range, the first such facility in Florida to offer this innovative technology.
Swing plane boards are available to help members feel the desired swing, and mirrors are available so they can see themselves in action and work on the various positions of their golf swing.
"This renovation has sparked an increase in lessons, clinic participation and daily usage of our practice facilities," Bauer expressed. "We already feel like we have gotten our return on investment with the positive feedback and usage from our membership. And the new practice facilities have also been instrumental in securing new members, after these individuals toured the property and saw the impressive new amenities for themselves."