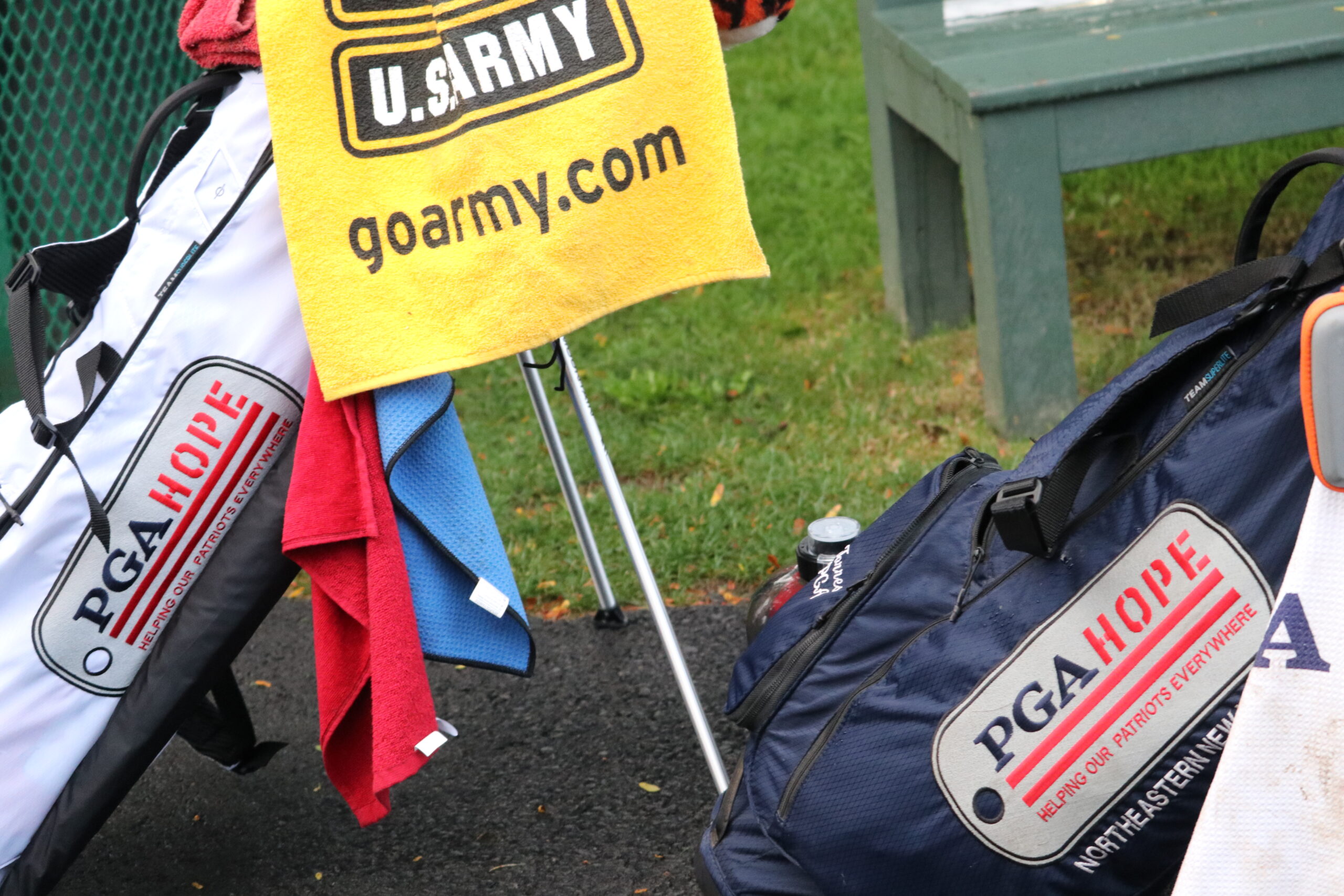 By Vinnie Manginelli, PGA
The Town of Colonie (New York) Golf Course was the location, as PGA Associate Professional, Christian Torres, and PGA General Manager, Noel Gebauer, took to the links on August 25 with the goal of playing 100 Holes for PGA HOPE.
Torres, the Northeastern New York PGA Section Director of Operations and 2021 Section Assistant Professional of the Year, and Gebauer, a multi-year special awards winner in the Section and an NENY Past President, were scheduled to play their 100 holes a month ago; but less than ideal weather conditions pushed the event back to this past Friday. Even with the delay, Mother Nature still wasn't fully cooperative, as heavy rains the day before produced a wet track for the participants.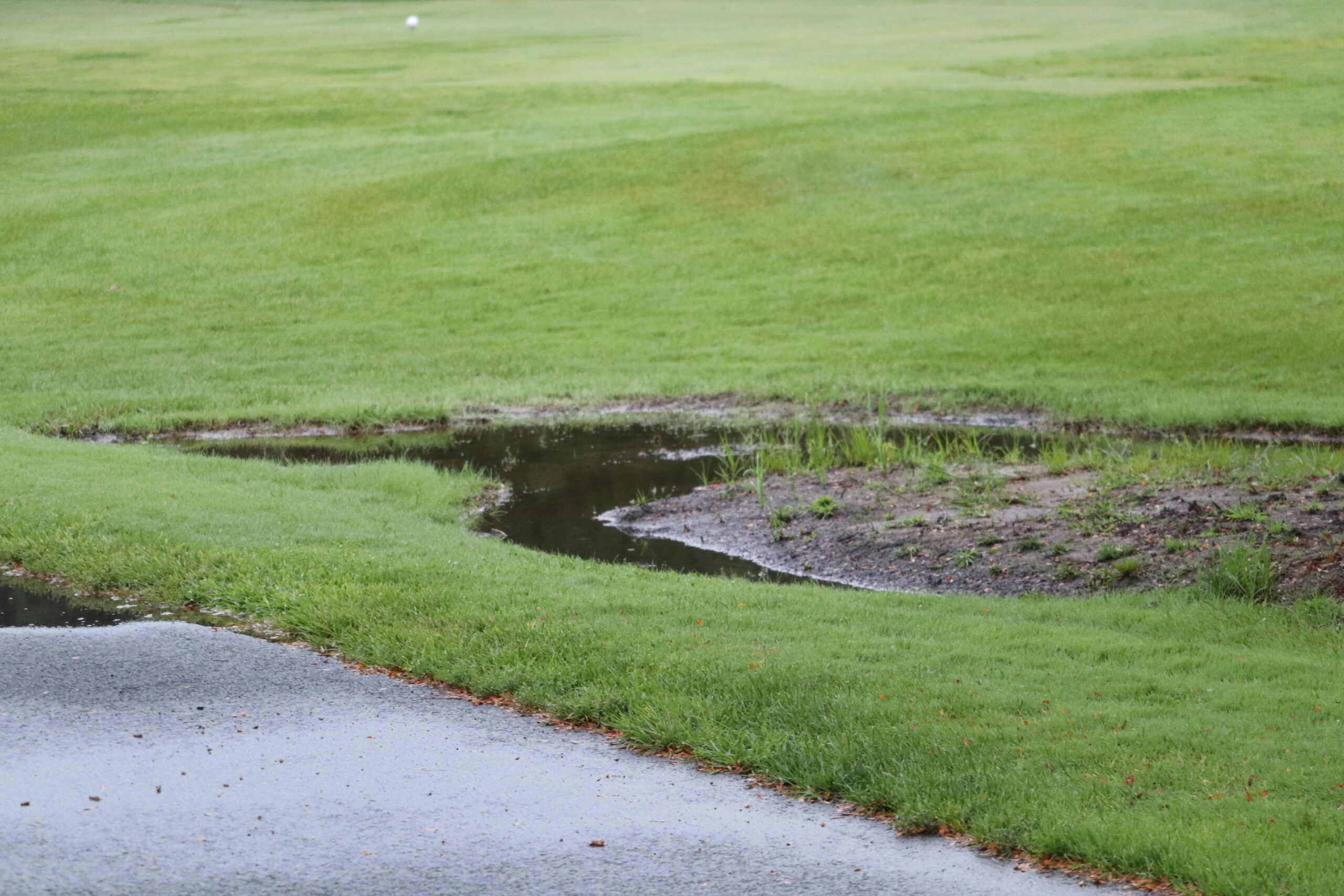 Slated as a match as much as a marathon, the two professionals went head-to-head from dawn to dusk with charity, camaraderie AND competition on their minds. Despite some slowdowns caused by the remnants of the previous day's rains – about eight holes were deemed Cart Path Only – Torres and Gebauer teed it up at 6:20 am and played more than five rounds of golf in about 12 hours.
With four 9-hole layouts at Town of Colonie Golf Course, Torres and Gebauer would check in with the starter as they made each turn to determine where the fewest number of public golfers might be. Regardless, all golfers on the course were alerted to the presence of Torres and Gebauer and were told what they were doing. Torres says they were rooted on with each group they played through and even got some donations from golfers on the course!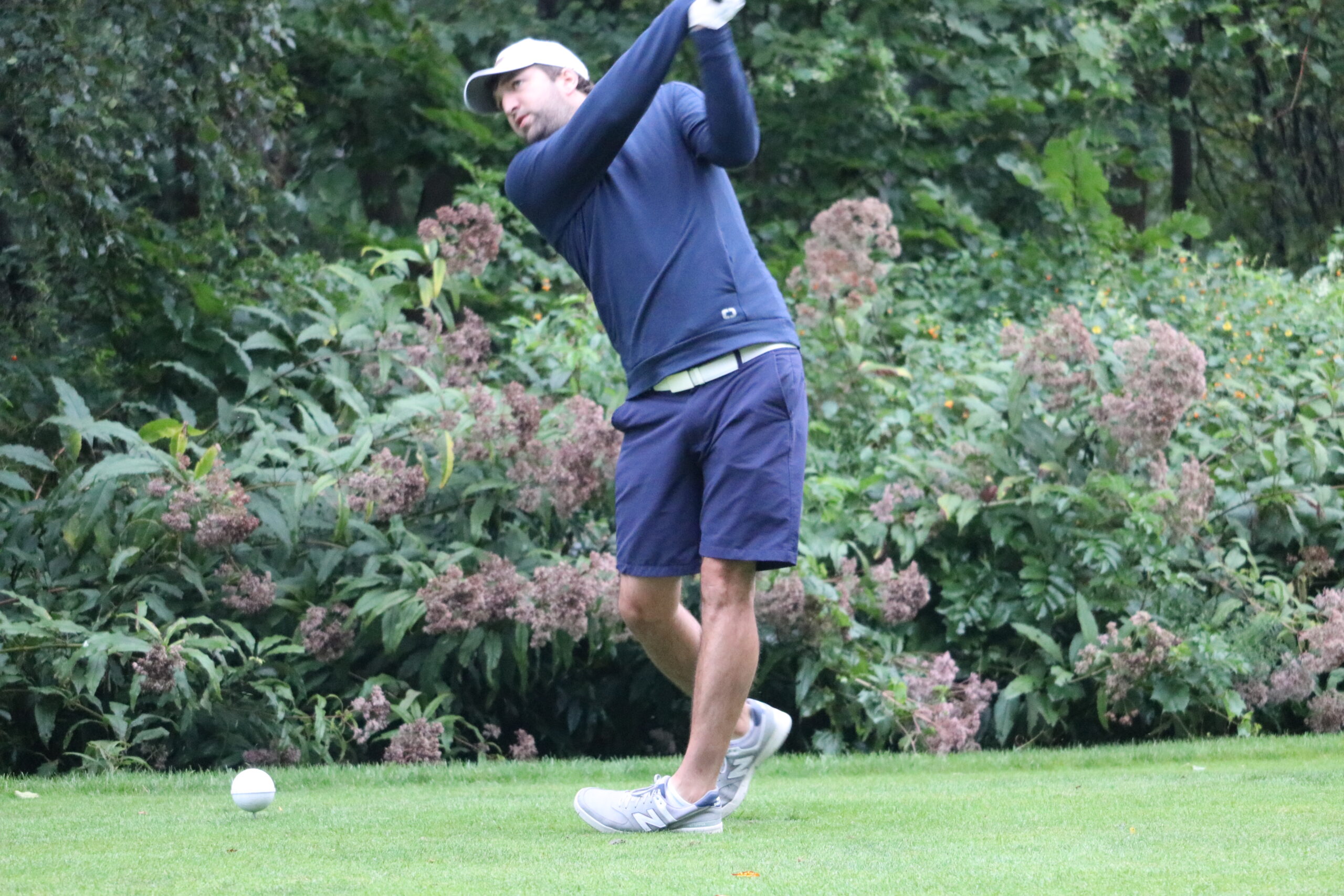 The players went back and forth, winning a few holes here and there, tying many of them, fighting to get a lead and hold on to it as long as they could. Torres was 4-up through the first 18 holes, only 2-up through 36, and tied with Gebauer through 54 holes. The younger Torres went back up by four through 72 holes and built his biggest lead of the day – 6-up through 80 holes. Of the final 20 holes, the more experienced Gebauer would take six of them, with Torres winning only one. When it was all said and done and the last putt was holed for the day, Christian Torres took the 1-up victory over Noel Gebauer. Of course, the competitors will tell you that these numbers are the least important to remember. More importantly, there are currently 16.5 million U.S. Veterans in the United States – that's roughly 6.5 percent of our adult population. Many of them remain physically injured and emotionally scarred by their experiences.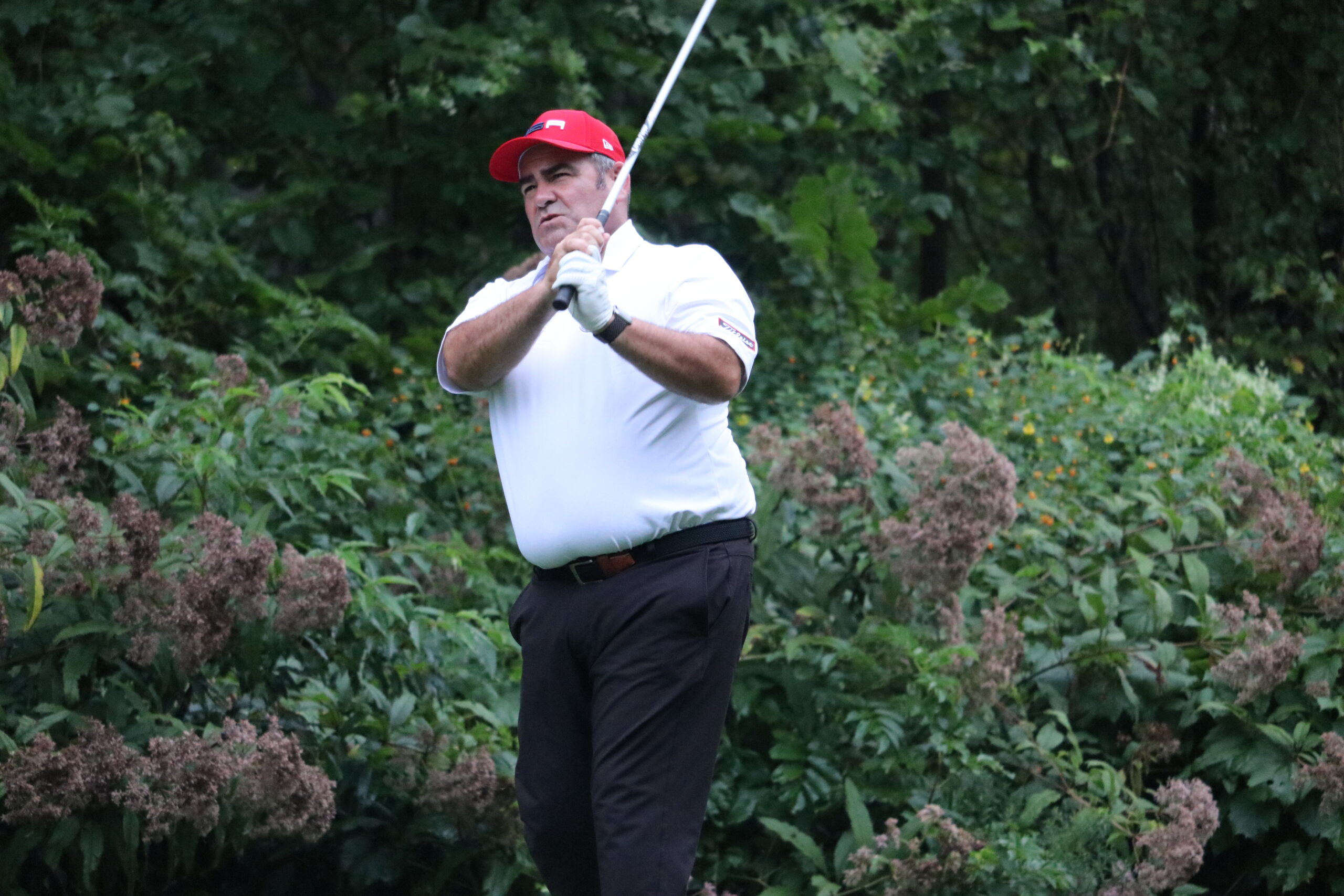 PGA HOPE is the flagship military program of PGA REACH, which is the charitable foundation of the PGA of America. According to its website, "PGA HOPE introduces golf to veterans and active-duty military to enhance their physical, mental, social and emotional well-being." The Northeastern New York PGA Section started its PGA REACH Foundation during the pandemic and had limited opportunities to adequately fundraise. The PGA HOPE facet of the Foundation has tripled since that time and Torres is anticipating it doubling again in 2024. Dollars are needed to fund the programming and the increasing number of participants whose lives are changed for the better because of PGA Professionals who take the time to organize, fundraise and facilitate the instruction and other events.
Torres and Gebauer started the 100 Holes for HOPE Marathon in 2022 to help fund this programming. Their goals were heftier this year, hoping to fund two full programs. As of the end of August, they raised almost 40 percent of their goal, with the donation period staying open through the end of the year to help meet their 2023 goal of $14,000.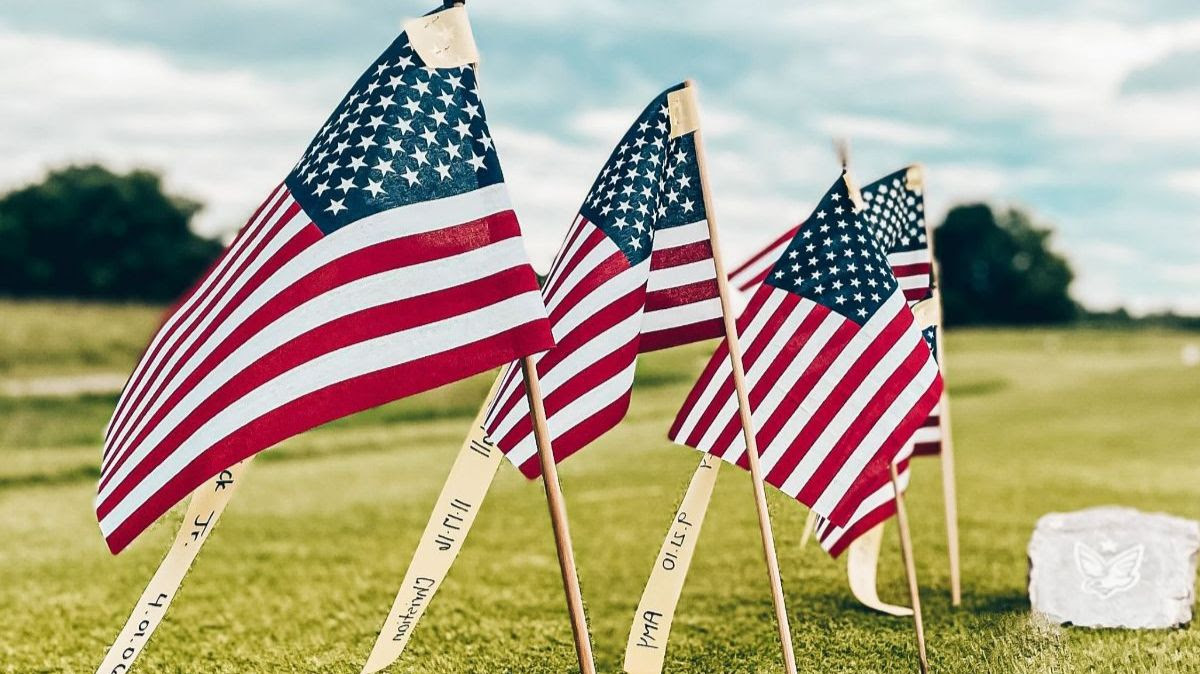 "Many of the other PGA Sections have done similar things to raise funds and awareness of PGA HOPE, but the 100 holes are sometimes cumulative over a period of time or across multiple facilities," Torres explained. "We figured we don't get to play much golf during the season, so this could be a chance to get out there and do it all in one day. We really wanted to go the extra mile and do an all-day event."
"I think the 100 holes in one day gives it extra special attention. People think "Wow!" and this is what brings the local news out to aid in our marketing and promotional efforts," Gebauer added.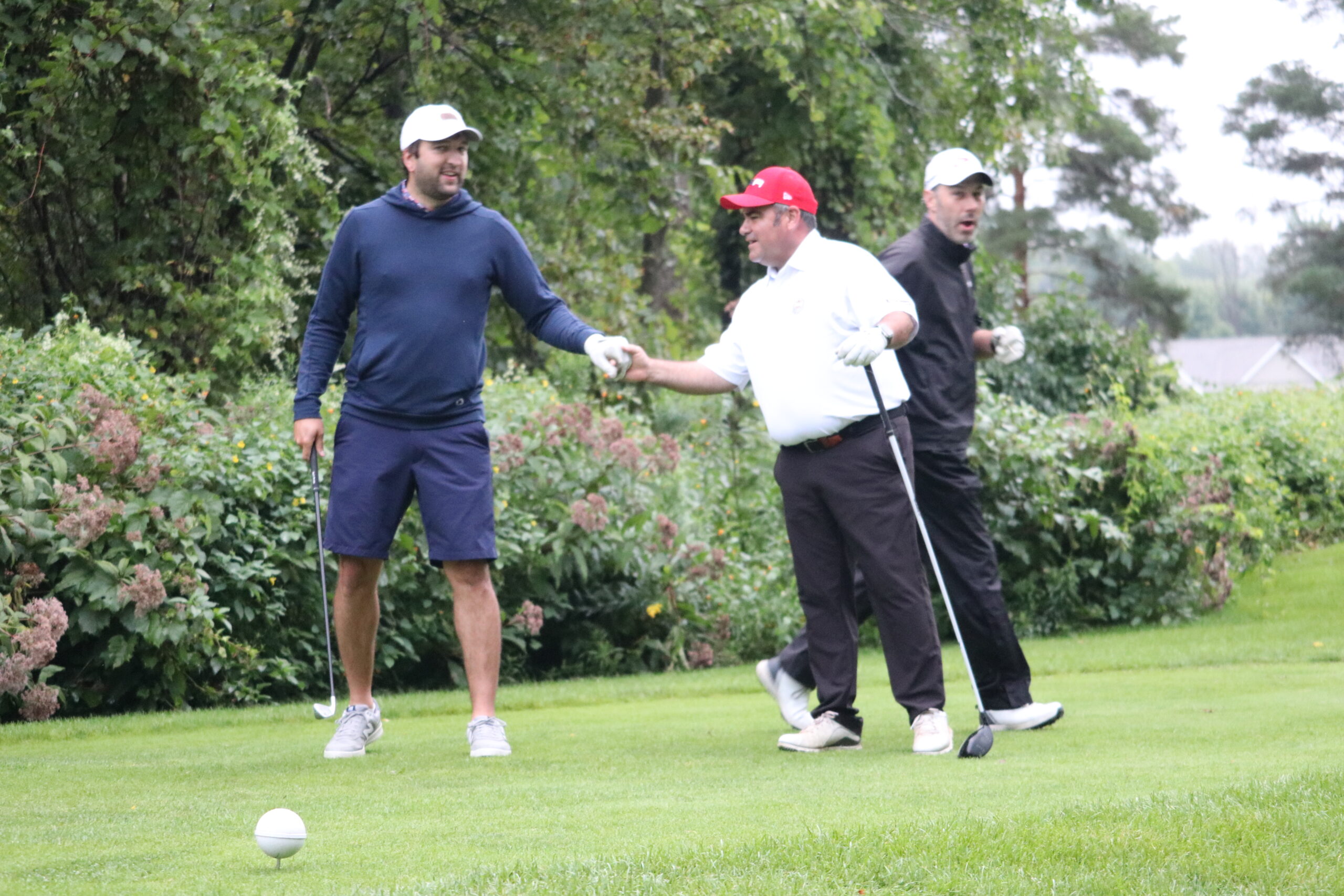 Torres and Gebauer agree that the fundraising possibilities are becoming clearer. Other facilities could run similar events simultaneously or at different times of the year. Also, the 100 Holes for HOPE founders might consider adding professionals to their all-day golf marathon at the Town of Colonie Golf Course, where Gebauer is the PGA General Manager.
The NENY PGA is the smallest in the country I believe, and Torres is part of a small, but focused team of administrators, led by Executive Director Tracie Warner. He says PGA HOPE is the most rewarding program that he's gotten to be a part of over his time in the Section. "These people come up and tell you how golf is changing their lives," Torres stated, "and feedback like that makes it all worthwhile."
To donate and help those who gave so much for us, log on to the contribution page here.